Food price inflation: 10 implications
We've always argued that global markets had underpriced the likelihood of a further spike in food price inflation. Specifically, we believe that food security should be recognized as an important investment risk with far-reaching economic, social, and geopolitical implications.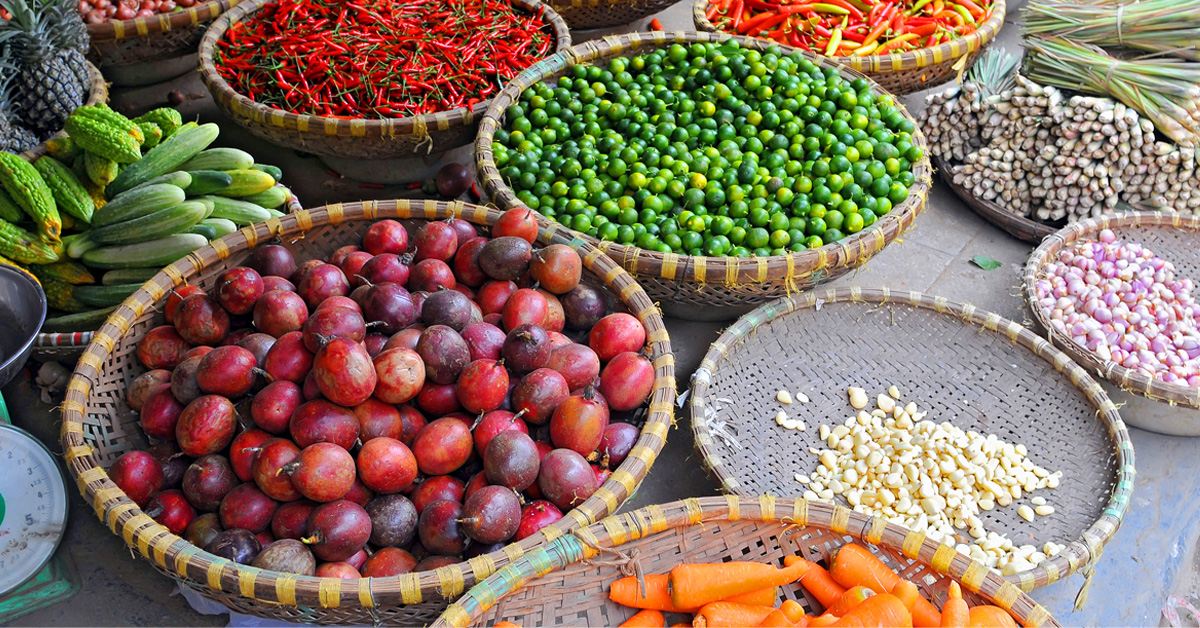 Key takeaways
We expect to see growing calls to address chronic hunger through a structural reform of economy and institutions, including the redistribution of wealth and power economy.
Economies that are most exposed to food shortages will likely step up efforts to secure their access, potentially intensifying geopolitical tensions.
Our previous analysis shows that EMs are likely to be more vulnerable than DMs in the event of a food crisis, with the United States and China occupying opposite ends of the vulnerability spectrum.
Asia is more vulnerable to a spike in food prices relative to other regions.
An increasingly observable trend
Rising real food prices are a highly regressive and visible shock, both within and across economies. Against a macro backdrop characterized by an extended period of below-trend global GDP growth and rising interest rates, the economic implications of a worsening global food crisis couldn't have come at a worse time. As of August this year, the share of global trade affected by export restrictions is already higher—and more persistent—than in the wake of the COVID-19 outbreak and the Asian food price crisis of 2007/2008. As things stand, it's difficult to foresee a scenario in which the trend will reverse anytime soon. 
Share of global trade affected by export restrictions—higher and more persistent (%)
Source: International Food Policy Research Institute, Manulife Investment Management, April 2022. Gray line represents the timeline of Russia's invasion of Ukraine.
The surge in food prices isn't a temporary blip: Energy and fertilizer prices—two components critical to food production—have been rising steadily since December 2020. European natural gas prices, for instance, jumped more than ten times between December 2020 and August 2022, while the cost of phosphate rock, used in the manufacturing of fertilizers nearly tripled. Unsurprisingly, the food category within Consumer Price Indexes (CPIs) globally has jumped: As of August this year, on average, annual food price inflation has risen by 10.2% across developed markets (DMs) and by 14.2% across emerging markets (EMs).
Select commodities
Price change (December 8, 2020–August 31, 2022, %)
Source: World Bank, Manulife Investment Management, August 2022.
The surge in food prices is a function of several factors.
Adverse weather and disease
Droughts in the United States and Brazil, heavy rains in China in 2021, and hot weather in India reduced 2022 crop yields. Severe outbreaks of avian flu and the prolonged impact of African swine fever have also tightened global protein supplies.
Lingering effects of the pandemic on supply chains
The shutting down of major ports during the pandemic has led to a significant amount of trade disruptions. Similarly, migrant labor flows—on which the agricultural sector is heavily dependent—have yet to return to prepandemic levels, compounding labor shortages in many parts of the world.
Energy price inflation
Rising food prices are highly correlated with higher energy prices since the latter translate into higher costs of agricultural production such as transportation and machinery and fertilizers (which are very energy intensive to process).
Russia's invasion of Ukraine and its direct impact on agricultural and energy commodity prices
The invasion has dealt a major shock to commodity markets given the critical role that Russia and Ukraine play in the physical markets, particularly in energy, fertilizers, and grains. But the shock goes well beyond physical blockades: The impact resulting from the destruction of productive capacity (e.g., farmland and equipment) as well as restrictions on trade financing and payments should also be to be taken into account.
Speculative froth 
The flow of speculative capital in the commodity futures market and hoarding have been increasing drastically over time, contributing to excess price surges relative to supply/demand fundamentals and unwanted volatility in food prices. Data from the Commodity Futures Trading Commission shows that growth in noncommercial (speculative) positions in grain and oilseed futures has significantly outpaced growth in commercial positions (held for hedging purposes) since February this year. The ratio of speculative positions to commercial positions has risen to one standard deviation above the long-term average and is now at levels similar to acute food crises in the past. For instance, the number of noncommercial longs in Paris milling wheat on the European benchmark Euronext has increased from just 18% of total longs in May 2018 to 69% as of late June 2022.1
Share of speculative positioning on the Chicago Board of Trade—grains and oilseeds
Source: Chicago Board of Trade, Commodity Futures Trading Commission, Manulife Investment Management, as of September 20, 2022.
Implications of higher food prices and growing food shortages
It's clear that a sustained period of significantly higher food prices can have far-reaching implications on the global economy. We highlight 10 ways in which it can affect growth.
1 Squeeze on income and discretionary spending 
Food accounts for around 14% of CPI baskets in DM economies (excluding Japan) and around 24% in EM economies.2 Much of this spending is inelastic (i.e., demand is relatively unresponsive to changes in price, so higher food price inflation eats into spending on discretionary/nonessential items as consumers try to maintain consumption at higher price levels). It goes without saying that this development will have an adverse impact on economic growth. At this juncture, food price inflation exceeds overall inflation in most countries.
CPI food inflation, YoY (%)
Source: National Statistical Offices, Macrobond, Manulife Investment Management, as of August 2022. CPI refers to Consumer Price Index. YoY refers to year over year. DM refers to developed market. EM refers to emerging market.
2 Fueling food insecurity
The spike in food price inflation and the corresponding food shortages have exacerbated concerns about income distribution and food security, both within and between countries. In extreme cases, pockets of the population in some economies may face starvation and experience irreversible nutritional damage among children; the ongoing hunger crisis in Madagascar is a case in point. Political instability may also arise—it's happened before; for example, the Arab Spring in the Middle East and North Africa in 2010/2011 and the Asian food crisis in 2007/2008, not to mention the recent crisis in Sri Lanka, which led to the collapse of the government in May this year.
3 Resource nationalism
Protecting access to food supplies has become an increasing priority for some governments. Since the beginning of the year—specifically, after Russia began its invasion of Ukraine—more than 30 countries have imposed restrictions on food exports through measures such as export licenses and taxes as well as outright bans. So far, the total amount of exports affected by these restrictions represents about 17% of total calories traded in the world. That's significantly higher than in the aftermath of the COVID-19 outbreak and the Asian food price crisis in 2007/2008. We expect this trend to continue.
4 A potentially self-reinforcing cycle
Food export restrictions could multiply and spill over into related goods such as food substitutes (e.g., rice) or inputs for affected goods (energy and fertilizer). This increases the likelihood that more countries will feel the need to limit important resource exports, as was the case in past food crises, further exacerbating supply problems. In its latest "Food Outlook" report, the United Nations warned that the situation does "not augur well for a market-led supply response that could conceivably rein in further increases in food prices for the 2022/23 season and possibly the next."
5 Negative impact on fiscal accounts
Some governments are attempting to cushion the negative impact on households from the higher cost of living through subsidies and other social protection policies. Mexico, for instance, has announced caps on gasoline and natural gas prices alongside an initiative to regulate prices for basic food products. The Indian government, on the other hand, hiked minimum support prices for all mandated kharif crops by between 4.44% and 8.86% for the 2022/2023 marketing season to encourage farmers to shift toward crops such as oilseeds and pulses. These initiatives, while no doubt helpful, come at a cost, especially at a time when government finances have already been depleted due to fiscal measures enacted through the COVID-19 crisis. 
6 The cost of servicing rising debt loads is becoming unsustainable for some economies
Government bond issuance typically rises as official funding needs to grow, particularly in times of economic difficulty. More often than not, these debts inevitably find their way onto the balance sheets of local banks. It's a development that can heighten the risk of a negative feedback loop in which banks are forced to pull back on lending as growth slows and the value of the government bonds falls. The International Monetary Fund (IMF), for instance, recently warned that nearly 60% of low-income economies are at risk of experiencing debt distress and expects more countries to seek debt relief in the coming months.
7 Local currency depreciation against the USD has exacerbated imported inflation
As local currencies depreciate amid rising U.S. dollar (USD) strength and tighter USD funding costs, import bills are becoming larger for many EM economies. Worryingly, despite the monetary tightening to date, real policy rates in many EM economies remain too low to stem depreciation pressures. At the same time, declining global demand could mean that EM exports might not enjoy the boost typically associated with domestic currency weakness.  
8 Rising capital outflow
Heightened risks of a global recession, mounting geopolitical concerns, tighter monetary conditions, and elevated inflation have weighed sharply on EM investment flows. EM suffered a net outflow of US$9.8 billion in July 2022, continuing the episode that began in March.3
9 Depletion of foreign reserve buffers
A number of EM central banks have ramped up foreign reserve sales over the past couple of months to offset capital outflows and support their weakening currencies. The drawdown of foreign currency reserves has been significant: Data shows that the recent round of drawdown is the largest drawdown exercise of its kind (on a six-month sum basis) since the devaluation of the renminbi in 2015 and the global financial crisis before that. Worryingly, these drawdowns have the same effect as monetary tightening in the sense that they compound the central bank policy tightening that's already under way. 
EM valuation-adjusted FX reserve change (USD billion)
Source: Bloomberg, Manulife Investment Management, as of July 2022. EM refers to emerging market. FX refers to foreign exchange. USD refers to the U.S. dollar.
10 Risk of disorderly balance-of-payments adjustment
A doom loop could develop where a significant deterioration in current account positions along with reduced capital inflows could lead to currency depreciation and reduced reserve buffers. These crises typically occur when the inbound capital needed to finance a current accou