Investing in nature
Investing in timberland and agriculture can help investors naturally reduce carbon in their investment portfolio.
Real assets and carbon sequestration

Natural climate solutions represent 37% of the opportunity to cost-effectively sequester carbon, which is what's needed by 2030 to keep global warming below 2˚C.1

Sustainable agricultural and timberland investing provides low-cost climate change solutions that act as a first line of defense for protecting and enhancing biodiversity.


1 https://www.wbcsd.org/Programs/Climate-and-Energy/Climate/Natural-Climate-Solutions, 2021.
Timberland and natural climate solutions
Acting as a significant carbon sink, forests are among the top natural climate solutions. Sound management with a focus on the conservation, restoration, and management of forests enables carbon sequestration to mitigate climate change. Our global timberland portfolio is 100% certified as sustainably managed in accordance with credible third-party certification programs, including the Sustainable Forestry Initiative and the Forest Stewardship Council.2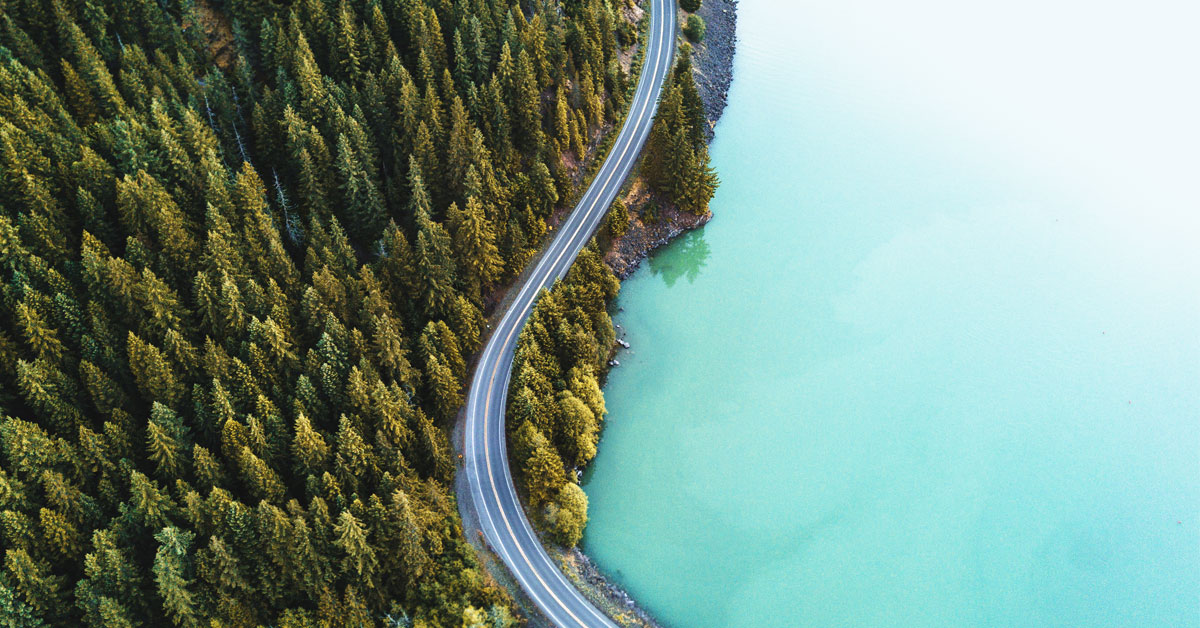 Agriculture and natural climate solutions
The trees and soil we manage on our farms have significant potential to sequester carbon. Our approach to regenerative practices builds soil health by enhancing organic matter and restoring soil biodiversity while increasing the soil's water-holding capacity and carbon sequestration.
100% of our U.S. farmlands are certified to Leading Harvest standards.3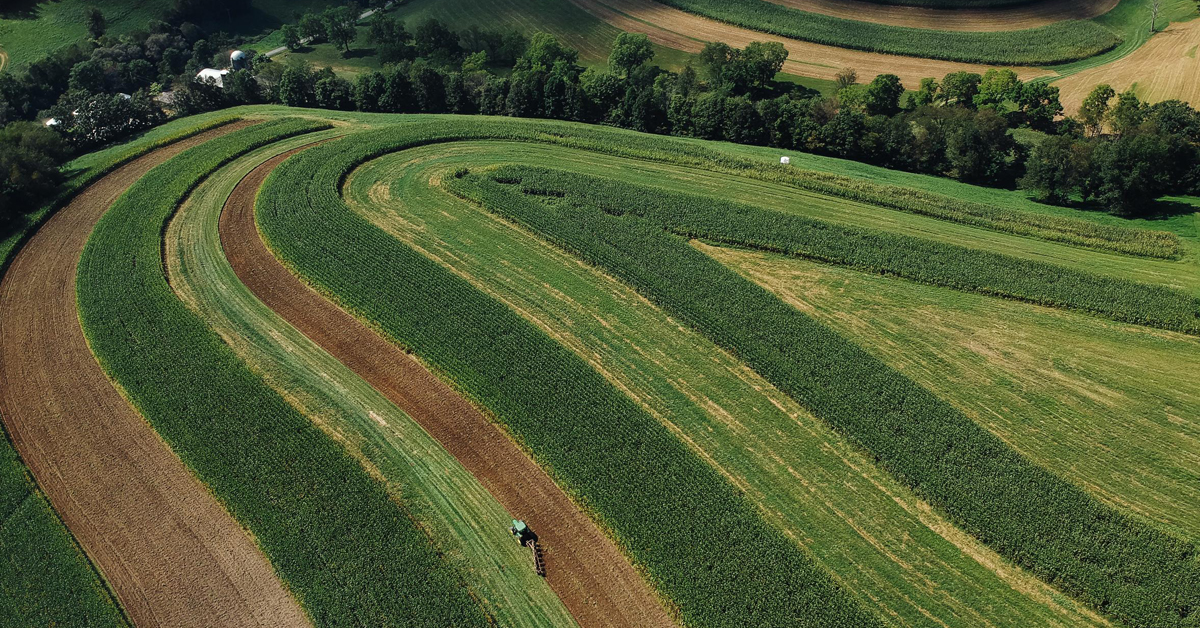 2 As of December 31, 2021. 100% of our forests were certified under either the Sustainable Forestry Initiative® (SFI®) (3.6 million acres in the United States and Canada) or the Forest Stewardship Council® (FSC®) (2.2 million acres in Australia, New Zealand, Chile, and Brazil). Most current data shown. 
3 Certification as of May 17, 2021, by Leading Harvest and is based on an annual assessment of the conformation to the Farmland Management Standard. Most current data shown. Please see https://www.leadingharvest.org/about.
Investing in carbon-focused timberland
Eric Cooperström, managing director of our impact investing and natural climate solutions, shares the investment opportunities offered by carbon-focused timberland in this Q&A and six-minute video interview, recorded at the annual BAI Alternative Investor Conference, Germany.
Over 30 years of experience sustainably managing and investing in natural resources
We're the world's largest natural capital investment manager⁴. Our commitment to sustainability and responsible investing has been a core guiding principle since the inception of our timberland and agriculture businesses in 1985.
Leveraging our global size and scale

Scale can provide enhanced acquisition access, production efficiencies, cost savings, and revenue enhancement opportunities.

Data-driven economic research program

Our extensive proprietary research informs our investable universe, underpins our investment strategy, and supports our portfolio management decisions.

Integrated, sustainable, on-the-ground property management

Providing our own integrated property management enhances alignment of interest and ensures that commitment to sustainability carries through from investment strategy development to on-the-ground strategy execution.
4 IPE research as of 2/5/2023. Ranking is based on total Natural Capital AUM, which includes forestry/timberland and agriculture/farmland AUM. Firms were asked to provide AUM and the as of dates vary from 12/31/2021 to 12/31/2022.
Why invest in real assets?
Portfolio diversification

Portfolio diversification through low or negative correlation with traditional asset classes6

Attractive risk/return characteristics

May provide stable total returns and moderate unlevered income with relatively low volatility

Deliver performance sustainably

Sustainability and responsible investing can enhance value and deliver market-rate returns

Create long-term value

Long-term assets with appreciation potential can match portfolio investment horizons

Inflation-hedging ability

Real assets have historically exhibited greater ability to hedge inflation than the broader equity and fixed-income markets

High global demand and rising incomes

Demand for natural resources continues to grow as incomes increase in developing countries
6 Diversification does not guarantee a profit nor protect against loss in any market.
Investments in timberland and agriculture have historically demonstrated low volatility and attractive risk-adjusted returns



Sources: Data for timberland refers to the NCREIF Timberland Index, as of 12/31/20. Data for farmland refers to the NCREIF Farmland Index, as of 12/31/20. Data for commercial real estate refers to the NCREIF Property Index, as of 12/31/20. Data for small-cap equities refers to the Ibbotson series IA SBBI U.S. Small Stock TR USS, as of 12/31/20. Data for non-U.S. equities refers to the MSCI/EAFE International Equities Index, as of 12/31/20. Data for corporate bonds refers to the Ibbotson series IA SBBI U.S. LT Corp TR US$, as of 12/31/20. Data for U.S. Treasury bills refers to the Ibbotson series IA SBBI U.S. 30 Day Tbill TR US$, as of 12/31/20. Data for the CPI refers to the U.S. Bureau of Labor Statistics, as of 12/31/20. The S&P 500 Index series is from Standard & Poor's Financial Services LLC, as of 12/31/20. Data for U.S. private equity refers to the Cambridge Associates Private Equity Index. as of 12/31/20. Data for U.S. forest products refers to the S&P Composite 1500 Paper and Forest Products series, as of 12/31/20. Past performance is no indication of future results.
Explore our strategies
Where we own and operate assets, we hold ourselves to a high standard of stewardship and sustainability. Where we don't directly own assets, we're committed to intensive due diligence and engagement with our partners and asset owners.
More than 1 billion trees planted

by our timberland management capability since 1985.


Source: "2020 report on sustainability and responsible investing in timberland and agriculture," Manulife Investment Management, 2021.

1.9 million metric tons of CO2 removed annually

over the past five years through our managed forests and farmland.

172 acres of pollinator habitat managed

across our California orchards.