Personal Biography
Thumbnail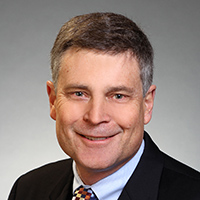 Name
Courtland L. Washburn, Ph.D.
Position
Chief Investment Officer, Hancock Natural Resource Group
Court is responsible for investment strategy and economic research at Hancock Natural Resource Group (HNRG), a Manulife Investment Management company. He's a leading expert on the application of financial economic models to forest assets and timberland companies, and his research has been published in numerous economics, finance, and forestry journals. Court began his career at HNRG in 1990, and he's a chairman of the HNRG natural resource investment committee, with authority to implement investment actions on behalf of its clients.
Education: M.S. in Forest Policy, University of California; Ph.D. in Forest Economics, Yale University
Joined the company: 1990
Began career: 1985