Personal Biography
Thumbnail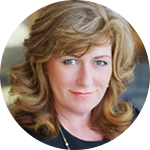 Position
Head of Wealth Sales, Wealth and Asset Management, Canada
Catherine Milum is a customer-obsessed sales powerhouse. From client services to sales and marketing, she has spent her career learning, training and making customers' decisions easier and their lives better.
As the Head of Wealth Sales, Wealth and Asset Management, Canada, Catherine guides the National Sales team, of more than 100 professionals, by openly imparting her knowledge and experience to help advisors grow their business.
Recognized as one of "Canada's Most Powerful Women" by the Women's Executive Network, and a 2019 "Champion of Change" recipient by Women in Capital Markets, Catherine is a trailblazer in the wealth industry. She's passionate about growing strong relationships and developing the abilities of talented team members – with a specific focus on women in the industry. She's also an accomplished presenter, with hundreds of seminars on countless topics, under her belt.
For Catherine, information-sharing is about connecting and having fun, and her creative approach has earned her a reputation as one of the top practice management leaders and sales trainers in the industry.