2021: Three trends on the horizon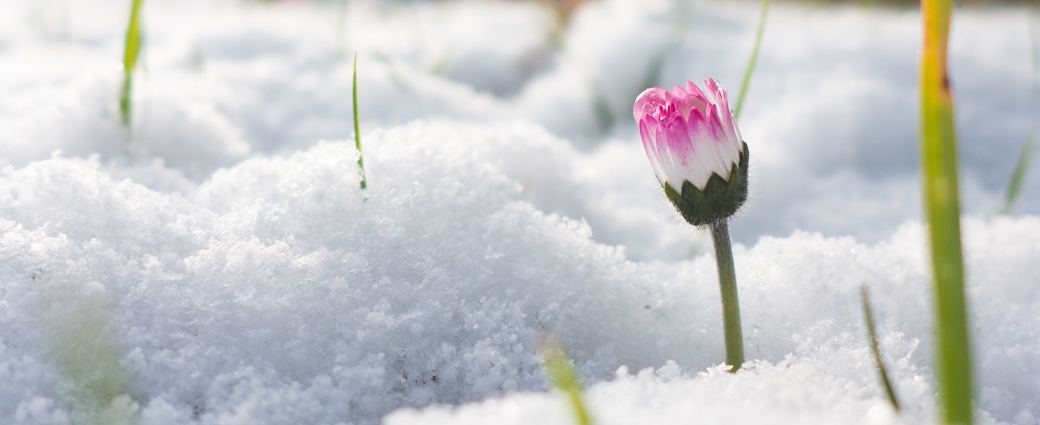 2020 was unique to say the least, and the financial markets were no exception – in March, the S&P 500 suffered its fastest 30% drop ever (22 days) and the TSX fell by over 12% – its fastest one-day drop since 1940. However, with the development and delivery of several COVID-19 vaccines, we are beginning to see the light at the end of the tunnel. So while the global pandemic and its economic consequences were undoubtedly the main story of 2020, we should keep in mind that as we move forward in 2021, other themes may begin to develop within Canadian financial markets. Below, we discuss three major trends that should be on Canadian investors' radar in 2021.
Responsible Investment on the rise
Responsible Investment (RI) – the incorporation of environmental, social and governance factors (ESG) into the selection and management of investments – has been gaining in popularity in recent years as investors the world over want to align their financial portfolio with their personal values. At the end of 2019, RI assets under management in Canada grew to nearly $3.2 trillion, representing 61.8% of the country's investment industry.¹ What's more, the interest in RI is clearly growing – assets grew by 48% in just two years, and 97% of investors in a recent survey are also expecting moderate or high growth in RI over the next two years.² What's even more promising is that this year's market volatility didn't seem to phase socially-conscious investors. Morningstar reported that flows into sustainable investments in the first quarter of 2020 outpaced all of 2019, providing evidence that 2020 might be another banner year in the world of socially responsible investing.³
While the increasing interest in Responsible Investment is certainly linked to investors' desire to match their portfolio with their values, the growth may also be linked to the fact that there is a growing body of evidence suggesting that ESG investing doesn't come at the expense of returns. Thousands of studies on the link between ESG integration and portfolio performance have been conducted over the last decade. The evidence from these studies suggests that at best, ESG incorporation can lead to superior risk-adjusted returns and improved corporate financial performance, while at worst, funds that incorporate RI principles perform in line with their non-RI peers.⁴ In short, investors in Canada and abroad are becoming more aware that they can align their portfolio with their values without sacrificing returns or increasing risk. This bodes well for Canadian investors and for our society as a whole.
Low rates – no end in sight
Yield levels not seen in decades were already the norm before the pandemic hit, but no one could confidently say where they were going in the near future. That changed after the Canadian government's monetary response to the pandemic included pledges to keep rates low for the foreseeable future: "Our message to Canadians is that interest rates are very low and they're going to be there for a long time," Bank of Canada Governor Tiff Macklem said in July. Not to be outdone, Federal Reserve Chairman Jerome Powell said he's "not even thinking about thinking about raising rates" until at least 2023. Consequently, the amount of negative-yielding debt around the world continues to reach new highs, hitting $18 trillion – over a quarter of the world's investment-grade debt – in December.⁵ Government bonds in Canada aren't there just yet, but they aren't far off: 10-year Government of Canada benchmark bonds yield a mere 0.68%⁶, which is actually a negative return when you factor in inflation. This means that investors who are dependent on the safe and regular income from government and investment-grade corporate bonds will struggle to find the returns they need to build or even maintain wealth.
With no near-term end to low rates in sight, and because of the necessity to earn income, it's likely we'll see more investors turn to less traditional fixed income tools to generate income. Emerging market government bonds, high yield corporate bonds, bank loans and asset-backed securities are just some of the lesser-known fixed income securities that may see more investor interest for those seeking income in a decidedly low rate world.
Alternatives open up
Speaking of less-traditional asset classes, low yields won't necessitate just movements within fixed income, but will likely drive investors to consider new asset classes altogether. Once available only to the largest and most sophisticated investors, alternative strategies are making their way into the mainstream in Canada, thanks largely to changes to Canadian Securities Administrators rules in January of 2019 which increased fund managers' flexibility to use tools such as leverage, shorting and derivatives – strategies which were unavailable to retail investors before.⁷ In the market turmoil of early 2020, they proved their worth: the Scotiabank Alternative Mutual Fund Index outperformed the TSX by 11.1% in March 2020, at the height of the market volatility.⁸
These changes are likely just the beginning. For years, major pension plans in Canada – some of the biggest and most respected in the world – have been investing in alternatives and, in particular, real assets such as infrastructure, real estate and agriculture for many years. These institutions have enjoyed the benefits of these non-traditional assets, namely their non-correlation to traditional public markets as well as their natural hedge against inflation.
Recognizing the need to help improve smaller institutional and high net worth clients' risk and reward profiles, asset managers are now offering strategies that combine multiple types of non-traditional assets while also providing some liquidity. For the most part, these investments remain out of reach of retail investors, as Canadian securities rules generally prevent them from being offered to those who aren't considered Accredited Investors. That said, regulators in several countries are recognizing the benefits that these assets can provide, and thus the trend is towards the loosening of these restrictions, which will mean increased access for retail investors.⁹ As such, the proliferation of alternative assets will be a key theme to watch going forward; it's possible that in the coming years, they will be a staple of many Canadian retail investors' portfolios.  
1 2020 Canadian Responsible Investment Trends Report, Responsible Investment Association.  www.riacanada.ca/research/2020-canadian-ri-trends-report/ 2 Ibid. 3 www.morningstar.ca/ca/news/202180/canadian-esg-funds-grew-faster.aspx 4 For example, see Friede, Gunnar and Busch, Timo and Bassen, Alexander, ESG and Financial Performance: Aggregated Evidence from More than 2000 Empirical Studies and Fulton, Mark and Kahn, Bruce and Sharples, Camilla, Sustainable Investing: Establishing Long-Term Value and Performance 5 www.bloomberg.com/news/articles/2020-12-11/world-s-negative-yield-debt-pile-at-18-trillion-for-first-time#:~:text=About%20%241%20trillion%20of%20bonds,30%25%20peak%20reached%20last%20year. 6 As of December 31, 2020. 7 See: www.osc.gov.on.ca/documents/en/Securities-Category8/csa_20181004_81-102_alternative-mutual-funds.pdf 8 www.aima.org/static/0e0e9a43-4135-45c0-8ed988204c768c32/Scotiabank-Alternative-Mutual-Fund-Index-March-2020.pdf 9 For example, in August 2020, the US Securities and Exchange Commission loosened its definition of Accredited Investor by adding new categories of qualifying individuals and entities which have demonstrated financial sophistication.

The opinions expressed are those of Manulife Investment Management as of the date of this publication, and are subject to change based on market and other conditions. The information and/or analysis contained in this material have been compiled or arrived at from sources believed to be reliable but Manulife Investment Management does not make any representation as to their accuracy, correctness, usefulness or completeness and does not accept liability for any loss arising from the use hereof or the information and/or analysis contained herein. Manulife Investment Management disclaims any responsibility to update such information. Neither Manulife Investment Management or its affiliates, nor any of their directors, officers or employees shall assume any liability or responsibility for any direct or indirect loss or damage or any other consequence of any person acting or not acting in reliance on the information contained herein.

All overviews and commentary are intended to be general in nature and for current interest. While helpful, these overviews are no substitute for professional tax, investment or legal advice. Clients should seek professional advice for their particular situation. Neither Manulife, Manulife Investment Management Limited, Manulife Investment Management, nor any of their affiliates or representatives is providing tax, investment or legal advice. Past performance does not guarantee future results. This material was prepared solely for informational purposes, does not constitute an offer or an invitation by or on behalf of Manulife Investment Management to any person to buy or sell any security and is no indication of trading intent in any fund or account managed by Manulife Investment Management. No investment strategy or risk management technique can guarantee returns or eliminate risk in any market environment. Unless otherwise specified, all data is sourced from Manulife Investment Management.

Manulife, Manulife Investment Management, the Stylized M Design, and Manulife Investment Management & Stylized M Design are trademarks of The Manufacturers Life Insurance Company and are used by it, and by its affiliates under license.