The roller coaster of investing behaviour webinar — a summary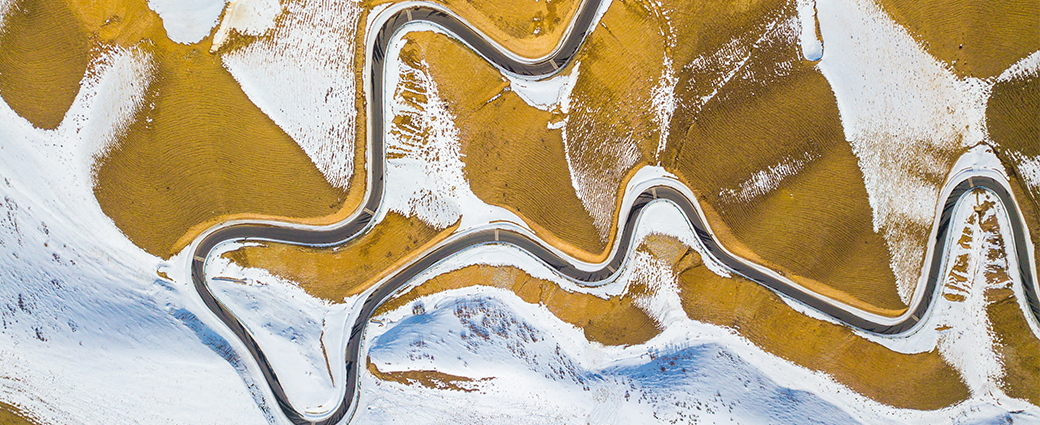 If you couldn't attend our recent online event, How to survive the roller coaster of investing behaviour — a practical webinar, you missed out on a fantastic conversation with experts in the fields of behavioural economics (BE). The one-hour session covered a wide range of topics related to how investors make decisions during times of crisis and market volatility.
I was privileged to host the online discussion, which included Dan Ariely, Co-founder and Chief Behavioral Scientist of BEworks and Kelly Peters, CEO and Co-founder of BEworks, acknowledged leaders in the study of behavioural science, as well as its application to the financial world. Many interesting and insightful observations came to light, and we responded to many participants' questions about the psychology of investor decision making. In particular, we focused on what causes investors to make bad decisions during difficult times and what advisors can do to overcome it.
Behavioural science offers an objective view to help advisors understand the biases that shape investor behaviour and provide different ways of communicating with clients. To do that, you need to understand yourself and the other side of your persuasive attempts better to help change people's behaviour. In turn, this helps you understand how to build trust, the key to a good client-advisor relationship.
I've summarized some of the information presented during the webinar in this article.
Dealing with investor biases
Many biases influence investors when they are making decisions about whether to get into or out of the markets. This, in turn, can also affect how investors react when given advice. So, how do you manage those biases and the reactions they cause? Well, when it comes to practical application of behavioural science to investing, something may surprise you: some things work you wouldn't expect would work.
Overconfidence
Overconfidence is one of the more common biases that investors have. It's easily determined by comparing investors' levels of objective knowledge to how secure they are in that knowledge. Investors who have confidence in their knowledge but really don't have a lot of objective knowledge about investing don't respond well to advice. They tend to believe in their own knowledge rather than the advice of others.
One way to overcome overconfidence bias is by getting investors to act quickly — if possible, after first meeting with them about an opportunity. Delaying doesn't help. And having more meetings with them about the same opportunity may not be very useful either. Setting up multiple meetings may seem like it builds trust, but what it really does is allow the pattern of not deciding on a course of action to continue along its trudging path.
Another way to combat overconfidence is to keep your advice simple. When people don't understand something, they hesitate and become uneasy. Complex explanations of markets, opportunities, economics, and related subjects may appear to build trust — in fact, they can build fear. Investors are more likely to follow your advice if you explain things simply, briefly, and in a directed way (including a direct action). If you want to reinforce your idea, don't add more details; this will only complicate matters and confuse investors. Instead, just repeat your simple, directed advice — maybe use different words, but don't add more facts, figures, or deeper explanations to it.
Anchoring effect
Advisors should keep in mind that many investors suffer from the anchoring effect. People often become very attached (anchored) to the first piece of information they receive about any given subject that requires a decision to be made. In investing, that effect shows itself in investors who become too attached to the initial price they paid for an investment — where they bought in.
To loosen the chain of that attachment, showing absolute dollar values related to risk appetite is one way that can help lessen this effect. Discuss the real numbers with investors. Give them simple but concrete examples about the potential return on investment. To paraphrase Tom Cruise in Jerry McGuire: Show them the money!
Loss aversion
No one likes losing money. But some investors focus so much on what they could lose, their fear overwhelms them and they miss great opportunities. Oversensitivity to the risk of losses can be seen in investors who weight their portfolios heavily in low-risk, low-return investments.
This aversion and low risk tolerance can be decreased by associating risk with outcomes instead of dollar values. If investors ask for a low-risk strategy, show them some examples of the outcome of a low-risk strategy compared to other strategies. Talk about a long-term plan instead of focusing on whatever unfortunate event is happening now.
Building trust is the key
It seems like common sense. You're an expert in the field. Investors will be inclined to take the advice you give them and act on it in a positive way. They understand you know about these things because of the vast amount of knowledge you have, which you have proven with the explanations and opportunities you offer.
Right?
Sorry, wrong.
Relying on your authority as an expert in investment matters, or even talking about what other "expert investors" would do in certain situations, can be counterproductive. Flexing your knowledge to investors is tempting, but it can make investors less likely to value their relationship with you or follow your advice.
It's all about t-r-u-s-t. People are far more likely take the advice of someone they know and trust. It's as simple as that. How do you build trust with investors? In much the same way as you do with family, friends, co-workers, and partners.
You need to show investors that you have their best interests at heart and that their interests are above your own — that you care. To do that, you'll need to spend a little more time with them. Get to know them and let them get to know you. Show interest in their lives outside of their investments — the things they're into, care about, or want to share. Even in a virtual environment, trust can be created through sharing and mutual exchange. Don't be afraid to open up about yourself and your life. It will make investors feel like they can be open about themselves.
***
In uncertain times, market turbulence decreases trust and increases anxiety. But during those times, you have a good opportunity to show your value to investors. Give them solid advice and direction, such as:
"Only look at your investment portfolio as often as you visit the dentist."
Challenge their illusion of control by simply asking them for examples of similar situations where they've made the right investment decisions and profited from them (there will be few, inf any). Remind them that their current decisions will ultimately affect their future — make it clear that it's more about what they could gain rather than what they could lose.
People don't usually make decisions solely based on whether the market goes up or down. They often make decisions on how monetary gains or losses will affect their lives. Build trust by helping investors understand their life outcomes and goals rather than focusing on simply making money. Be their true-blue financial friend, not just a friend in fair weather.
For a better understanding of the subject and the insights offered, watch the webinar replay. If you're an advisor, you can visit our CE Centre on Repsource to view a version that's eligible for continuing education credit: Repsource > Training> CE Centre > Learning Series > ICYMI > Behavioural Economics.
Catherine Milum
Head of Wealth Sales Canada
Manulife Investment Management
A rise in interest rates typically causes bond prices to fall. The longer the average maturity of the bonds held by a fund, the more sensitive a fund is likely to be to interest-rate changes. The yield earned by a fund will vary with changes in interest rates.

Currency risk is the risk that fluctuations in exchange rates may adversely affect the value of a fund's investments.

The opinions expressed are those of Manulife Investment Management as of the date of this publication, and are subject to change based on market and other conditions. The information and/or analysis contained in this material have been compiled or arrived at from sources believed to be reliable but Manulife Investment Management does not make any representation as to their accuracy, correctness, usefulness or completeness and does not accept liability for any loss arising from the use hereof or the information and/or analysis contained herein. Manulife Investment Management disclaims any responsibility to update such information. Neither Manulife Investment Management or its affiliates, nor any of their directors, officers or employees shall assume any liability or responsibility for any direct or indirect loss or damage or any other consequence of any person acting or not acting in reliance on the information contained herein.

All overviews and commentary are intended to be general in nature and for current interest. While helpful, these overviews are no substitute for professional tax, investment or legal advice. Clients should seek professional advice for their particular situation. Neither Manulife, Manulife Investment Management Limited, Manulife Investment Management, nor any of their affiliates or representatives is providing tax, investment or legal advice. Past performance does not guarantee future results. This material was prepared solely for informational purposes, does not constitute an offer or an invitation by or on behalf of Manulife Investment Management to any person to buy or sell any security and is no indication of trading intent in any fund or account managed by Manulife Investment Management. No investment strategy or risk management technique can guarantee returns or eliminate risk in any market environment. Unless otherwise specified, all data is sourced from Manulife Investment Management.

Manulife, Manulife Investment Management, the Stylized M Design, and Manulife Investment Management & Stylized M Design are trademarks of The Manufacturers Life Insurance Company and are used by it, and by its affiliates under license.