A different set of charts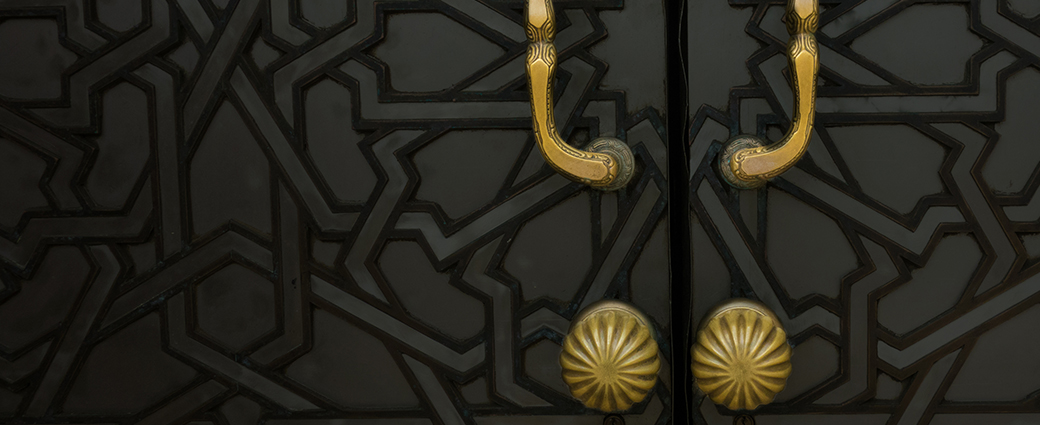 Over the years, we've built a massive inventory of charts, models, and indicators to help us develop our capital markets strategy — our macro-economic indicators, valuation, inflation, and currency models to name a few. And we're always on the look-out for new ones that we can learn from.
More recently, some of these charts are coming from non-traditional sources. Or rather, there are some new and better ways to look at things. I've put together a few of these non-traditional charts that we've been paying attention to over the last while and will be watching for signs of economic recovery.
Chart 1 — Google trends for "Buy Stocks"
Recently, I've taken to Google trends to get a sense of investor behavior. Below, you see the trend for "Buy Stocks" before March as the dotted line plotted against the S&P 500 Index year-over-year (YOY) return each week. Prior to this past March, the search for "Buy Stocks" reached its peak alongside strong market performance. However, when we factor in March data (the solid blue line), the search for "Buy Stocks" far surpasses prior history. It would suggest that retail investors were particularly interested in buying the market dip, and perhaps that it's been the retail investors who've driven the market higher.
Did investors perfectly time the bottom? I'm not so sure. We saw a similar spike in October 2008. The final bottom in March 2009 drew a little more than half the interest in buying stocks. And interest in stocks at the December 2018 low was less than the top of the market in September. But it does show that investors do recognize a buying opportunity when there is one … sometimes.

Chart 2 — Google mobility trends for Georgia
All eyes are on Georgia, as it was one of the first states to open up, to see what the potential risk of a second wave of COVID-19 may be and how quickly it returns to normal. I love these mobility charts! They measure mobility by Google Map search activity.
What we can glean from this is that visits to grocery stores, parks, and friends and family (residential) are at or above pre-pandemic levels, while commerce (retail, transit, and workplace) is still well below. The positive is that retail is slowing coming back. While we expect continued improvement in retail as consumer sentiment is repaired, we think that this will be a slower recovery than what the market believes.

Chart 3 — Swiss watch exports have plummeted
Swiss watch exports have been a decent confirmation of U.S. GDP growth. Swiss watch exports are down 81% YOY for the month of April. The month-to-month data can be volatile, so we smooth it out with a six-month moving average. It denotes a sharp drop in U.S. GDP for Q2 (to no one's surprise). What's interesting today is that exports have been impacted by both supply and demand as many manufacturers have been shut down since March and shoppers for a Swiss watch in this environment are few and far between. We'll be watching this data over the coming months for a gauge of consumer behavior and its recovery.
Chart 4 — Macao, the gambling ghost town
China has been the centre of the COVID-19 pandemic. Macao, a special administrative region of China, is a popular destination for Asian tourists. Hotel occupancy in Macao is 12% for the month of April. Occupancy has plunged since the outbreak and has yet to recover. This is another stat we'll be watching for how economies are opening up and when consumers start embracing travel again. For the time being, it would confirm our view that the global economy will face a slower recovery — more like the Nike swoosh than a "V."
Chart 5 — Airport security traffic
If you are flying anytime soon, I've heard that it's relatively easy. Air travel is 12% of what it was, as measured by TSA Checkpoint Traveler Throughput. While passenger traffic has more than doubled since the April 2020 low, it's still well off what it was just three months ago. This is another one to watch as an indicator that consumer sentiment is improving. There are a lot of questions around the future of air travel that remain unanswered. We can't overlook the importance of tourism to the global economy and as such will be watching air travel closely.
Philip Petursson, CIM
Chief Investment Strategist and Head of Capital Markets Research
Kevin Headland, CIM
Senior Investment Strategist
Macan Nia, CFA
Senior Investment Strategist
A rise in interest rates typically causes bond prices to fall. The longer the average maturity of the bonds held by a fund, the more sensitive a fund is likely to be to interest-rate changes. The yield earned by a fund will vary with changes in interest rates.

Currency risk is the risk that fluctuations in exchange rates may adversely affect the value of a fund's investments.

The opinions expressed are those of Manulife Investment Management as of the date of this publication, and are subject to change based on market and other conditions. The information and/or analysis contained in this material have been compiled or arrived at from sources believed to be reliable but Manulife Investment Management does not make any representation as to their accuracy, correctness, usefulness or completeness and does not accept liability for any loss arising from the use hereof or the information and/or analysis contained herein. Manulife Investment Management disclaims any responsibility to update such information. Neither Manulife Investment Management or its affiliates, nor any of their directors, officers or employees shall assume any liability or responsibility for any direct or indirect loss or damage or any other consequence of any person acting or not acting in reliance on the information contained herein.

All overviews and commentary are intended to be general in nature and for current interest. While helpful, these overviews are no substitute for professional tax, investment or legal advice. Clients should seek professional advice for their particular situation. Neither Manulife, Manulife Investment Management Limited, Manulife Investment Management, nor any of their affiliates or representatives is providing tax, investment or legal advice. Past performance does not guarantee future results. This material was prepared solely for informational purposes, does not constitute an offer or an invitation by or on behalf of Manulife Investment Management to any person to buy or sell any security and is no indication of trading intent in any fund or account managed by Manulife Investment Management. No investment strategy or risk management technique can guarantee returns or eliminate risk in any market environment. Unless otherwise specified, all data is sourced from Manulife Investment Management.

Manulife, Manulife Investment Management, the Stylized M Design, and Manulife Investment Management & Stylized M Design are trademarks of The Manufacturers Life Insurance Company and are used by it, and by its affiliates under license.