The transitory inflation narrative continues … but is it real?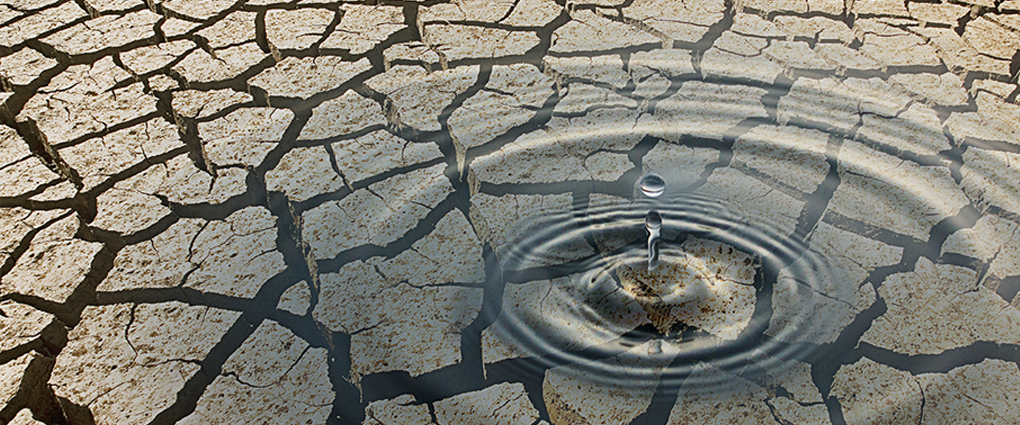 Transitory? I don't think that word means what you think it means ...
As a student of the financial markets, watching the response to the U.S. inflation data released on June 10, with the 10-year Treasury yield falling, was fascinating. As I started to draft this note, I paused and decided to take some time to review the data, think about inflation, where it's going and what the market might be thinking about. Two months ago, if someone had suggested after a 5% Consumer Price Index (CPI) year-over-year (YOY) print that the U.S. 10-year Treasury yield would fall to 1.43%, from a high in March of 1.74%, I would've said, "Possible, but highly unlikely." And yet here we are. Following the inflation number for May that exceeded consensus expectations of 4.7%, the 10-year yield fell.
My first thought was that clearly the market is in the transitory camp. That is, while those in the transitory camp felt that they were in the minority and against consensus of higher inflation, the market action suggests that they were actually in the majority. I'll concede that, in part, May's higher inflation can be attributed to the low base a year ago due to the economic lockdowns. Going forward, the impact on inflation from the lockdowns will give way to the impact from reopening. That suggests that, with May, we've passed peak inflation — at least measured on a year-over-year basis. But let's not confuse peak inflation with no inflation.
There's much reported that one of the key drivers of inflation in the past couple of months has been the sharp increase in used car prices. The theory is that as we return to work, individuals would rather drive than take public transit, driving up demand; and over time, it's expected that this inflation pressure will ease. While possible, I propose another theory, and it's one that ties to the current increase in housing demand.
The demographic cohort known as the Millennials are between 20 and 40 years old (if you use 1980‒2000 as the age bracket). Millennials make up the largest demographic in the United States. We believe it's this cohort that's driving up housing demand to over 1.5 million starts on an annualized basis as of May — the highest level since 2006. Additionally, history suggests there's a relationship between the demand for housing (measured in starts) and the demand for cars (measured in sales). It stands to reason that if Millennials are driving housing demand, could they not also be driving demand for furniture, appliances, … and cars, whether used or new? And if this is a demographic shift in demand that's more secular than cyclical, then perhaps inflation may be more enduring than transitory.
U.S. housing starts vs U.S. auto sales
Three-month annualized moving average
1997 – current
Source: Manulife Investment Management, Bloomberg, as of May 2021
It's a funny word — transitory. It can mean different timelines to different people. This is probably why there's such a strong debate on inflation, as to whether it's transitory or not. Of course, it depends on how you define transitory. Is transitory three months? Six months? Two years? We certainly agree that the year-over-year inflation in April and May, at 4.2% and 5% respectively, was driven higher on base effects and is unlikely to remain at these levels. However, year-over-year inflation doesn't tell the whole story.
The better way to examine the prospects for inflation, going forward, is to look at the month-over-month (MoM) data. In this regard, the U.S. Consumer Price Index has increased by an annualized 7.4% in the month of May, and an annualized 8.3% for the three-month average. We argue the recent month-over-month data has nothing to do with base effects and everything to do with economies reopening and manifesting in higher demand. We also argue that the three-month average is likely to ease over the coming months as supply chain bottle-necks ease. But given the excess savings, pent-up demand, and overall improved economy vis-à-vis 2019, inflation is very likely to remain above 2.5%, at least through the first quarter of 2022.
What the last three months of inflation (measured on a month-over-month basis) have told us is that on a year-over-year basis, CPI is unlikely to fall far below 3% through the first quarter of 2022. If we use a worst-case scenario of month-over-month inflation returning to the pre-pandemic 10-year average of 0.15% (or 1.8% annualized), that will keep YOY CPI above 3% for most of the next nine months. However, if the month-over-month rate of inflation trends to the 30-year average of 0.2% (or 2.4% annualized), YOY CPI will remain above 3.5% for most of the next nine months. Even if inflation falls flat on a MoM basis through the remainder of the year, on a YOY basis, it'll print above 2.5%. Beyond that, it becomes truly difficult to predict anything with any confidence. However, we believe, given the macro environment and demographic trends, the range for inflation is likely in the 2.5%‒3.5% or higher than lower.
US CPI YOY vs US CPI MOM 12 MMA
Annualized with forecasts
September 1996 – March 2022
Source: Manulife Investment Management, Bloomberg, as of May 2021
That brings us back to the market response following the May CPI report. We believe the consensus is fully committed to the transitory story, despite all evidence to the contrary. With the belief that May will mark the peak in inflation, the consensus believes they can breathe a sigh of relief, and from here on out, inflation will moderate. We believe it's because of this consensus view that the U.S. 10-year yield fell to 1.43%. The consensus has climbed the wall of inflation worry. But as we have shown, if we take the YOY measure of the CPI, it'll be nine more months of above-trend inflation with even the most conservative of estimates before we're anywhere even near 2.5%.
As each month passes, we'll get closer to when inflation may no longer be viewed as transitory. What does transitory mean? If it means more than a year, then the consensus may be right. But between now and then, how long will investors be satisfied earning a negative real yield on the 10-year Treasury? We don't think they'll be satisfied for long. And again, we believe we'll see the 10-year yield trend towards 2% through the remainder of the year, with risk to the upside.
Philip Petursson
Chief Investment Strategist and Head of Capital Markets Research
Manulife Investment Management
A rise in interest rates typically causes bond prices to fall. The longer the average maturity of the bonds held by a fund, the more sensitive a fund is likely to be to interest-rate changes. The yield earned by a fund will vary with changes in interest rates.

Currency risk is the risk that fluctuations in exchange rates may adversely affect the value of a fund's investments.

The opinions expressed are those of Manulife Investment Management, as of the date of this publication, and are subject to change based on market and other conditions. The information and/or analysis contained in this material have been compiled or arrived at from sources believed to be reliable, but Manulife Investment Management does not make any representation as to their accuracy, correctness, usefulness, or completeness and does not accept liability for any loss arising from the use hereof or the information and/or analysis contained herein. Manulife Investment Management disclaims any responsibility to update such information. Neither Manulife Investment Management or its affiliates, nor any of their directors, officers, or employees shall assume any liability or responsibility for any direct or indirect loss or damage or any other consequence of any person acting or not acting in reliance on the information contained herein.

All overviews and commentary are intended to be general in nature and for current interest. While helpful, these overviews are no substitute for professional tax, investment, or legal advice. Clients should seek professional advice for their particular situation. Neither Manulife, Manulife Investment Management Limited, Manulife Investment Management, nor any of their affiliates or representatives is providing tax, investment, or legal advice. Past performance does not guarantee future results. This material was prepared solely for informational purposes, does not constitute an offer or an invitation by or on behalf of Manulife Investment Management to any person to buy or sell any security, and is no indication of trading intent in any fund or account managed by Manulife Investment Management. No investment strategy or risk management technique can guarantee returns or eliminate risk in any market environment. Unless otherwise specified, all data is sourced from Manulife Investment Management.

Manulife, Manulife Investment Management, the Stylized M Design, and Manulife Investment Management & Stylized M Design are trademarks of The Manufacturers Life Insurance Company and are used by it, and by its affiliates under license.