Watch out for "in your ear"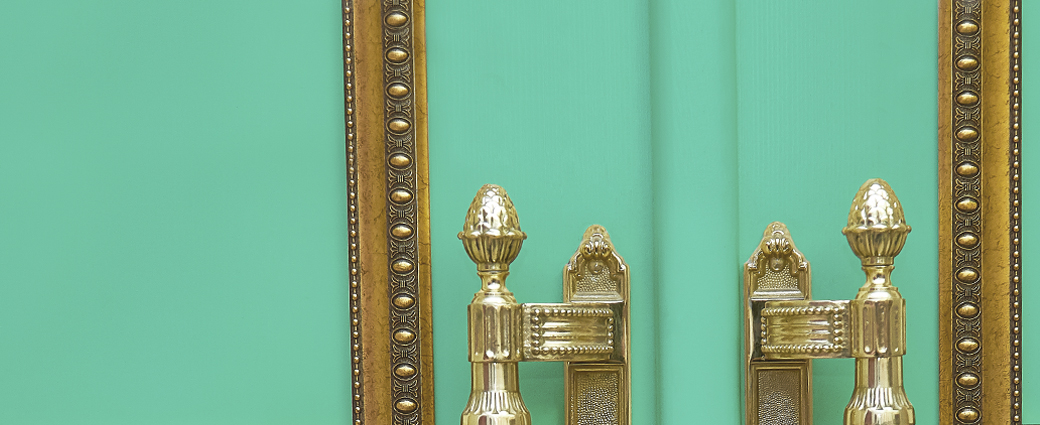 Shoeless Joe Jackson: The first two were high and tight, so where do you think the next one's gonna be?
Archie Graham: Well, either low and away, or in my ear.
Shoeless Joe Jackson: He's not gonna wanna load the bases, so look low and away.
Archie Graham: Right.
Shoeless Joe Jackson: But watch out for in your ear.
— Field of Dreams (1989)
The S&P 500 Index finished down 2.2% as market participants digested some very ugly results. The S&P 500 Index is still down 15.4% from the February 19 high, having recovered 28% from the March 23 low. While the bear market was unprecedented in its speed and descent, the rally has been equally unprecedented. Over the past week, there were a number of big-name investors questioning the sustainability of the rally — Druckenmiller, Tepper, Marks, and Tudor Jones to name a few. We would agree. We find it difficult to take the equity market as the source that "all is clear" when jobs continue to fall by the wayside, manufacturing activity is dropping like a stone, and the recovery is likely to look like anything but a "V."  We would suggest the recovery is more likely to resemble the Nike swoosh, with a sharp descent and a longer-tailed recovery.
With that in mind, we also note that while the market has rallied off the low, since April 8, it has traded back and forth within a 200-point range. The markets are consolidating and looking for direction. Despite Monday (May 18)'s price action on positive results from vaccine tests by health care company Moderna we believe near-term risk to the downside still exists. Monetary inflation can only do so much to rally equities in the absence of earnings.
U.S. first-time jobless claims came in at 2.981 million last week. That was down only modestly from the week before (3.176 million). Since the first wave of unemployment claims on March 20, 36 million Americans have filed for unemployment. We expect the number of unemployed to increase over the next number of weeks, but at a pace slower than what we have seen in the last two months. However, we fear the risk of a second wave may be increasing. By saying so, I do not mean a second wave of COVID-19 cases — I will leave that to the medical community to determine. Rather, we are starting to anticipate a second wave to the economic slowdown. This, we believe, will extend the economic contraction and job losses into August, as summer plans are quickly being cancelled, leaving businesses dependent on seasonal vacations scrambling.
So, what's driving the rally?
We would characterize the equity market rally as one that has been liquidity driven and not supported by signs of an economic recovery. We would argue the sheer amount of liquidity provided by the U.S. Federal Reserve (the Fed) and U.S. government can certainly be credited with much, if not all, of the equity rally off the March low. Through its quantitative easing (QE) program, the Federal Reserve's balance sheet has increased by almost US$3 trillion since the end of February, while the M2 money supply has increased by US$2.2 trillion — 21% year-over-year (YOY) — over the same period. We would argue that the Fed's QE efforts this time around have proven much more effective than in 2008. In 2008,the first round of QE(QE1) saw the Fed's balance sheet balloon out by US$1.3 trillion between September and December that year, with only about a third of it making its way into the money supply. Money eventually finds a home. There is an old theory in economics that tells us an increase in the money supply should lead to an increase in inflation. In this case, it is not goods price inflation, but rather asset price inflation.
MV = py
where M is the money supply, V is the velocity of money, p is price of goods, and y is output
(Apologies if it is too early in the morning for economic theory.)
While we can debate the merits of the model's accuracy, as it has been debated by economists for years (Monetarists and Keynesians appear to disagree), I believe it can explain some of the conditions for the equity market rally.
With the vast majority of the world in lock-down, there is no increased demand to push prices higher (y is actually falling). U.S. retail sales ex-autos and gas were down 16.2% month-over-month. However, more money in the system (M) will eventually find a home. In this case, the impact of the increase in the money supply that increases p (prices or inflation) may not be in goods prices, for obvious reasons (we cannot go out and spend the money as we are locked down), but rather asset prices — gold, bonds, and stocks.
We saw a similar scenario in 1982 when, during the Regan administration, the M2 money supply shot up 12% YOY (between June 1982 and June 1983). The Consumer Price Index (CPI) fell from 7% to 2.5% during that time. The S&P 500 Index, which had been bottoming through the 1981-82 recessionary bear market, rallied 54% on a month-end basis from June 1982 to June 1983, despite YOY earnings growth being down 14.2% — coinciding with the drop in CPI and increase in the money supply. We would argue that it was a combination of sentiment around an economic recovery from the recession (anticipation of an earnings recovery) and the excess monetary inflation that fueled the equity market rally. The rally was flawed though as it was all on price and not earnings — as the price-to-earnings (P/E) ratio jumped from 7x to 13.6 times and, therefore, was prone to a correction.
Over the following 12 months (June 1983 to June 1984), the S&P 500 Index fell by approximately 13%. The CPI increased, the P/E ratio normalized (fell) as earnings grew, but only by 19.8% YOY and was still lower than the 1982 peak. An earnings recovery and normalized valuation eventually brought the market back to reality, with some bumps along the way. Monetary inflation alone wasn't enough to sustain the rally.
This environment is still missing the earnings recovery. With 90% of S&P 500 companies having reported their Q1 results earnings are down 7.7% YOY, expectations for Q2, Q3, and Q4 are -24%, -17%, and -8% respectively (according to Bloomberg). Our work would suggest that the earnings decline for FY2020 could be as much as 30%. And, similar to 1984, we believe 2021 will see an earnings recovery but one that will likely result in a shortfall from the peak in 2019. Therefore, despite the monetary inflation, investors need to be considerate of what price we want to pay for the reality of the earnings environment over the next two years. We believe markets are stretching those limits.
Today, we shouldn't take too much comfort in the fact that the Fed is propping up the equity market while we await a recovery. Nor should we panic that the "rally is getting away from us." Our strategy continues to consist of being balanced (45% fixed income, 55% equity — favouring high-yield bonds and global equities), rebalancing to one's asset allocation, and dollar-cost averaging into this market.
But watch out for "in your ear."
Philip Petursson, CIM
Chief Investment Strategist and Head of Capital Markets Research
A rise in interest rates typically causes bond prices to fall. The longer the average maturity of the bonds held by a fund, the more sensitive a fund is likely to be to interest-rate changes. The yield earned by a fund will vary with changes in interest rates.

Currency risk is the risk that fluctuations in exchange rates may adversely affect the value of a fund's investments.

The opinions expressed are those of Manulife Investment Management as of the date of this publication, and are subject to change based on market and other conditions. The information and/or analysis contained in this material have been compiled or arrived at from sources believed to be reliable but Manulife Investment Management does not make any representation as to their accuracy, correctness, usefulness or completeness and does not accept liability for any loss arising from the use hereof or the information and/or analysis contained herein. Manulife Investment Management disclaims any responsibility to update such information. Neither Manulife Investment Management or its affiliates, nor any of their directors, officers or employees shall assume any liability or responsibility for any direct or indirect loss or damage or any other consequence of any person acting or not acting in reliance on the information contained herein.

All overviews and commentary are intended to be general in nature and for current interest. While helpful, these overviews are no substitute for professional tax, investment or legal advice. Clients should seek professional advice for their particular situation. Neither Manulife, Manulife Investment Management Limited, Manulife Investment Management, nor any of their affiliates or representatives is providing tax, investment or legal advice. Past performance does not guarantee future results. This material was prepared solely for informational purposes, does not constitute an offer or an invitation by or on behalf of Manulife Investment Management to any person to buy or sell any security and is no indication of trading intent in any fund or account managed by Manulife Investment Management. No investment strategy or risk management technique can guarantee returns or eliminate risk in any market environment. Unless otherwise specified, all data is sourced from Manulife Investment Management.

Manulife, Manulife Investment Management, the Stylized M Design, and Manulife Investment Management & Stylized M Design are trademarks of The Manufacturers Life Insurance Company and are used by it, and by its affiliates under license.