U.S. core value equity team: 2021 outlook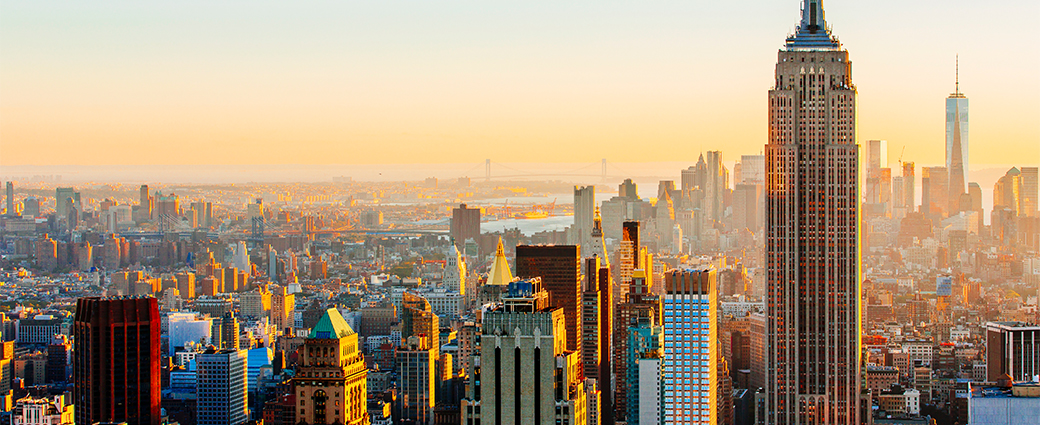 As a team, we remain very constructive on markets as we move into the new year. We acknowledge that markets remain at statistically elevated valuation levels leaving many apprehensive about putting capital to work. We would make a few points there.
First, we find that the uncertain pace of recovery is still driving material mis-pricings when viewed through the lens of a long-term investment process and intra-sector valuations remain quite wide. Second, we are still very early in the cycle. Earnings remain depressed and stand to recover in the years ahead. In a period of increased global cooperation, we can reasonably expect that wide-moat businesses will find ample room to add to their earnings base and propel us to new levels of GDP. Cycles have been elongating and with this one off to an uncertain and slow start, we believe there is a multi-year expansion ahead of us. While some corrections will be inevitable and present buying opportunities, we believe we are early cycle. Finally, we would point out that there is still tremendous capital and liquidity out there that remains in low-yielding instruments or simply on the sidelines. These two charts show that whether one considers the last decade or just this past year, tremendous amounts of capital have flowed out of equities and into safer asset classes. We believe that with rates near all-time lows, investors will increasingly be compelled to seek real returns elsewhere. Equities remain a vehicle for capital appreciation and may be the only way to outpace recovering levels of inflation with rates as low as they have been. Some describe the "exuberance" that characterized the run in the 4th quarter but we would note that the flows into equities in the last few months are negligible in the context of the outflows equities have experienced this year, never mind the last decade. The anxiety associated with the pandemic has not abated and despite the powerful move in equities in the 4th quarter, we have recovered just a fraction of the capital that moved into cash this year alone. We believe that some flow of this "dry powder" into equities is inevitable. We further note that companies will likely start to re-accelerate their share repurchases as the recovery unfolds.
Cumulative Asset Class Flows (2020) in USD Billions
As we worked through the second half, we were pleased to see a steady flow of improving fundamental and economic data that continues to support our assertion that we are in fact in the early stages of the next cycle. The U.S. consumer continues to wrestle with uncertainty but remains on solid ground. We came into this crisis from a position of unprecedented fiscal strength and federal stimulus early this summer helped. While we remain well off the unemployment lows we had at the onset of the year, hiring trends have improved and consumer confidence has risen steadily as the economy has recovered, health solutions advanced, and the has election came and went about as smoothly as one might expect given the highly politicized backdrop we had this year. With additional stimulus in the works and more likely coming in the form of additional individual and infrastructure support initiatives, we believe the U.S. consumer will continue to drive a recovery in consumption.
We can envision a scenario where this next round of stimulus checks (and potentially a third round as well) hits consumer wallets at a time when unemployment is lower and mobility is on the rise. A tide of stimulus hitting a consumer with elevated savings and pent up demand could drive a consumption mini-boom that augurs well for discretionary and cyclical investments. Durable goods orders did well when checks hit this past summer and that should continue alongside steady housing demand. As 2021 unfolds, we would expect consumption to tilt increasingly toward service- and experience-related spending. Looking beyond the early months of 2021, we remain excited about the growing demand we can expect from Millennials. We have written regularly about this cohort and its potential to drive a steady demand growth for well over a decade. We will not revisit the full case here but instead would note that among the unintended consequences of Covid-19, we saw an unprecedented spike in household formation. This is an important driver of housing, credit, consumption and GDP. While the level pictured in the graphic is clearly unsustainable, household formation should be a steady component of our economic growth for the foreseeable future. 
Household Formation (last 12 months)
Against this backdrop, one must ask if supply chains are ready for a surge in demand and whether rising inflation is a real risk. We are of the opinion that lower rates and lower inflation are here to stay. That said, some modest inflation is both inevitable and healthy as are rates moving off of the 2020 lows. We have been encouraged to see how quickly the NFIB's Small Business Optimism Index has recovered.  The precipitous drop in the index pictured below was to be expected, but the pace of recovery has been similarly encouraging. The November reading softened somewhat, but at 101.4, this remains above the multi-year average of 98. This is important as the smaller enterprises typically drive the vast majority of job formation in the U.S.  Small businesses are also an important driver of capital spending and will be a critical cornerstone of the evolving global cycle. Thus far, the pandemic has driven steady investments in technology, R&D, and software. That said, capital investments in fixed assets, structures, and equipment have contracted of late and we will continue to watch the data for signs of improvement. The recent ISM and PMI data is supportive of the case for a capital spending acceleration first to replace dilapidated inventories, but then also to drive another leg of global growth.
Small Business Optimism Index
Based on 10 survey indicators, seasonally adjusted.
Jan. 2020-Nov. 2020
The banking system remains poised to facilitate some of this capital investment and to lubricate the gears of capitalism. After weighing on performance for the first three quarters of 2020, the Financials sector was an outsized contributor to performance in the 4th quarter and we believe it remains one of the more compelling pockets of the market.  Financials' performance accelerated markedly on the back of the healthy Covid-19 vaccine news and this historically cyclical sector rallied about 25% after this news broke. Still, 2020 was the second-worst performance year in 80 years for banks: it ranks behind only 1990 when the banking system went through the S&L crisis. Looking forward, we note that banks remain well-capitalized, got the green light to resume capital return in Q1 2021, continue to manage expenses well, are likely to resume loan growth as the cycle turns, and continue to aid the recovery through the federal and direct lending programs alike. We expect banks will deliver far lower loan losses in the next 12-18 months than many anticipate as consumption recovers and stimulus delivers economic relief. This is an attractive backdrop and while moves in rates will likely continue to drive the short-term outlook, we believe this sector offers an attractive risk-reward.
We are often asked how a new administration might approach the Financials sector and whether there is a risk of additional regulatory pressures on the group. This was a source of consternation for much of 2020, but these risks have abated in our opinion. We have argued that having lived through Dodd Frank and nearly a decade of rising scrutiny, banks have proven themselves through this recession and been a material part of the solution to the pandemic and therefore do not warrant additional regulation. Biden has also appointed very centrist leaders in key Treasury, Office of Management and Budget (OMB) and Consumer Financial Protection Bureau (CFPB) posts all of which auger for a pragmatic approach to the banks and their role in commerce. We thus expect a regulatory status quo for banks.
Looking beyond just Financials, we are hopeful that the Biden Administration will be more centrist than had been speculated throughout much of the campaign process. It is pretty clear that environmental initiatives will be a larger priority in the years ahead. We support more conscientious environmental policies and work with our ESG colleagues and our management teams to drive improvements here, but we struggle to find investments that play directly on this theme as many of the business models are commodity-oriented and lower quality. We also believe the Biden Administration will pursue an expansion of healthcare access and believe this is a positive for managed care in particular, but for a number of players in the value chain as well. Infrastructure spending is another obvious and immediate priority for the Democrats and this will be pretty far-reaching in its impact and decidedly stimulative for the economy. One area of ongoing risk is in the new administration's approach to large tech and communication service business models. Many of these companies have been dealing with regulatory and tax pressures for years and thus this is nothing new. That said, we will be watching how business initiatives and regulations evolve in the months ahead as it will impact the market, and innovation, commerce and communication in general.
Putting it all together, we acknowledge that we still have considerable challenges ahead of us as we work towards social and economic normalcy, but we continue to firmly believe we will recover from this pandemic.
The views expressed are those of the sub-advisor of Manulife Investment Management and are subject to change as market and other conditions warrant. Information about a portfolio's holdings, asset allocation, or country diversification is historical and is no indication of future portfolio composition, which will vary. Certain research and information about specific holdings in the fund, including any opinion, is based on various sources believed to be reliable. All overviews and commentary are for information purposes only and are not intended to provide specific financial, investment, tax, legal, accounting or other advice and should not be relied upon in that regard. Individuals should seek the advice of professionals to ensure that any action taken with respect to this information is appropriate to their specific situation.

Commissions, trailing commissions, management fees and expenses all may be associated with mutual fund investments. Please read the fund facts as well as the prospectus before investing.  The indicated rates of return are the historical annual compounded total returns including changes in unit value and reinvestment of all distributions and do not take into account sales, redemption, distribution or optional charges or income taxes payable by any securityholder that would have reduced returns.  Mutual funds are not guaranteed, their values change frequently and past performance may not be repeated.

The indices cited are widely accepted benchmarks for investment performance within their relevant regions, sectors or asset classes, and represent non-managed investment portfolios. Although these indices are similar to the fund's objectives, there may be material differences including permitted holdings or investment strategies, which may impact returns. Please refer to the Fund Facts of the fund for more information.

Manulife Funds are managed by Manulife Investment Management Limited (formerly named Manulife Asset Management Limited).  Manulife Investment Management is a trade name of Manulife Investment Management Limited. Manulife, Manulife Investment Management, the Stylized M Design, and Manulife Investment Management & Stylized M Design are trademarks of The Manufacturers Life Insurance Company and are used by it, and by its affiliates under license.

About Manulife Investment Management

Manulife Investment Management is the global wealth and asset management segment of Manulife Financial Corporation. We draw on more than 150 years of financial stewardship to partner with clients across our institutional, retail, and retirement businesses globally. Our specialist approach to money management includes the highly differentiated strategies of our fixed-income, specialized equity, multi-asset solutions, and private markets teams—along with access to specialized, unaffiliated asset managers from around the world through our multimanager model.