A guide to actively managed bond ETFs
We believe the strong case for active management in bond portfolios and further innovation will continue to drive this trend for years to come.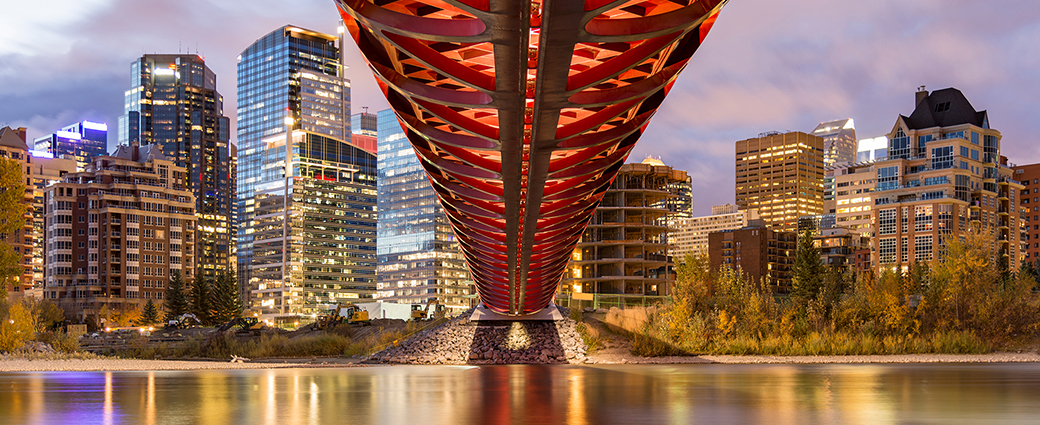 A history of innovation and growth
Canadian equity exchange-traded funds (ETFs) had a significant head start with the first listing in 1990 – the first bond ETF didn't appear until nearly a decade later in 2000. As ETF growth and innovation sped up, the first actively managed bond ETF was listed in 2008, and the first actively managed equity ETF didn't hit the market until 2013.¹
Since then, ETFs have continued to grow in popularity. Assets in Canadian-listed ETFs ended May 2021 at $276 billion, and bond ETFs accounted for roughly 30% of total assets.² Our focus here is on actively managed ETFs – and asset levels only tell part of the story since they are often reflective of a risk-on/risk-off environment. 
In fact, on a relative basis, active bond ETFs actually make up a larger percentage of total bond ETFs than active equity ETFs.
For illustration purposes only.
Source: Manulife Investment Management, Morningstar, as of May 31, 2021. 
We believe the overall growth of ETFs indicates that investors have warmed up to the benefits of ETFs, including lower costs, liquidity and tax efficiency – and seem to be getting more comfortable with investing in bonds through ETFs as well. And within bond ETFs, specialized strategies and active management are proving popular as investors find it difficult to generate income and worry about the impact of rising interest rates.
Since active bond ETF portfolio managers don't track a market index, they can incorporate credit research into security selection decisions – as well as adjust sector exposure – as a way to generate higher income and/or total return.
Active versus passive in bond ETFs
We think the changing composition of bond markets in the past decade is an important dynamic for actively managed bond ETFs, especially core strategies. Passive, index-linked core approaches have become much more concentrated in government debt and are more vulnerable to higher rates due to their longer duration.
Due to the U.S. Federal Reserve and quantitative easing, the size of the U.S. Treasury market has ballooned. For example, at the end of February 2021, Treasuries accounted for about 39% of the Bloomberg Barclays U.S. Aggregate Bond Index.³ A similar story is playing out in Canada as the Bank of Canada now owns roughly 40% of Government of Canada Bonds, which make up 35% of the FTSE Canada Universe Bond Index.⁴
Also, interest rates are still incredibly low on a historical basis. This means investors in search of more yield may benefit from active bond ETFs that leverage deep networks and expertise in credit research, security selection and portfolio construction. For that reason, we believe an active approach makes sense versus a passive strategy that owns 'everything' in the broad market index.
Analysts utilize research to measure performance potential of individual bond issuers within each sector.
Critical factors include:
  • Business risk
  • Financial risk
  • Liquidity risk
An investment thesis supporting the buy, hold or sell recommendation of each issuer is developed.
A bright future for active bond ETFs?
There has been significant innovation in bond ETFs in recent years to meet investor demand for specialized strategies due to low interest rates and the potential risk of passive core approaches. More well-known bond managers are introducing active ETFs, while investors and financial professionals have grown more comfortable with bond ETFs. We think the next round of bond ETF growth will be driven by managers with proven track records, solid security and sector research and close attention to risk management. 
1 Manulife Investment Management, Bloomberg. 2 CETFA, as of May 31, 2021. 3 Bloomberg, as of 2/28/21. 4 Morningstar, as of May 31, 2021.
The views expressed are those of Manulife Investment Management as of May 31, 2021 and are subject to change based on market and other conditions. Information about a portfolio's holdings, asset allocation, or country diversification is historical and is no indication of future portfolio composition, which will vary. All overviews and commentary are intended to be general in nature and for current interest. While helpful, these overviews are no substitute for professional tax, financial or legal advice. Clients should seek professional advice for their particular situation. Neither Manulife, Manulife Investment Management, nor any of its affiliates or representatives is providing tax, financial or legal advice. Past performance does not guarantee future results. 

© 2021 Morningstar, Inc. All Rights Reserved. The information contained herein: (1) is proprietary to Morningstar and/or its content providers; (2) may not be copied or distributed; and (3) is not warranted to be accurate, complete or timely. Neither Morningstar nor its content providers are responsible for any damages or losses arising from any use of this information. 

Commissions, management fees, and expenses may all be associated with exchange-traded funds (ETFs). Investment objectives, risks, fees, expenses, and other important information are in the ETF facts as well as the prospectus, please read the prospectus before investing. ETFs are not guaranteed, their values change frequently and past performance may not be repeated. 

Manulife ETFs are managed by Manulife Investment Management (formerly named Manulife Asset Management Limited). Manulife Investment Management is a trade name of Manulife Investment Management Limited. 

Manulife, Manulife Investment Management, the Stylized M Design, and Manulife Investment Management & Stylized M Design are trademarks of The Manufacturers Life Insurance Company and are used by it, and by its affiliates under license.