Foresight | October 2019: key macro themes and market outlook
In the past six months, financial markets have had to counterbalance two opposing market forces: trade tensions and dovish monetary policies. How will these conflicting developments impact risk assets?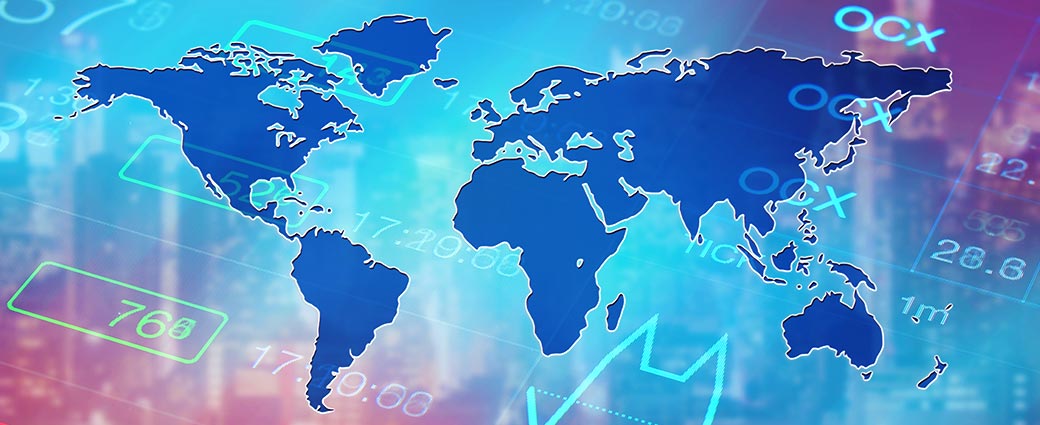 As we move closer to 2020, it appears the headwinds created by trade-related uncertainty are beginning to outweigh the benefits of lower rates. The global economy is in a manufacturing recession; U.S. growth is slowing materially, China's economy remains, at best, a neutral global influence and, at worst, a structural drag on global trade. However, against this backdrop of muted growth and elevated uncertainty, there remain upside risks that we believe are worth considering, such as the possibility of a de-escalation in trade tensions, a structurally strong U.S. consumer that exceeds expectations, and the beneficial effects of looser financial conditions globally, thanks to monetary easing.
It's through this lens that we formulate our return forecasts for the various asset classes over the next five years. Our forecasts are derived from a wide number of sources, including input from the team of macroeconomic strategists who are embedded within the asset allocation team. While our long-term forecasts lean heavily on model-based valuation estimates, we firmly believe that macroeconomic views play an important role in identifying short-term investment opportunities in actively managed portfolios.
Key macro views
Short-term macroeconomic themes
Uncertainty caused by trade tensions is weighing on global trade volumes, manufacturing activity, and business confidence. While the unpredictable nature of geopolitical developments means that uncertainty could rise as well as fall in a short span of time, we don't expect these tensions to disappear over the next year. This continued uncertainty around the outcome implies that investors will seek safe assets, which would in turn provide sustained support for the U.S. dollar (USD).
Globally, central banks in both developed and emerging markets are engaged in a monetary policy easing cycle which we expect to continue in the coming six months. Lower rates should ease financial conditions and support rate-sensitive sectors.
An interesting divergence is unfolding in the U.S. economy: When combined, these two factors imply that the United States might experience a few quarters of more modest growth and negative sentiment attached to it. However, given the important support provided to the consumer and residential real estate markets in the form of lower interest rates, we don't expect a recession in the near term and would view overly negative sentiment as an intriguing entry point.
Asia remains caught in the crosscurrents of trade tensions and China's increasingly active stimulus program. Unfortunately, we expect that Chinese growth will, at best, stabilize; the "positive feedthrough" on the region and global trade will be much more muted than before.
With key economies in the region flirting with a manufacturing recession and prolonged geopolitical uncertainty weighing on the outlook—a lot of which has already been priced into European assets. On a longer term basis, continued easy monetary policy and any removal of the above factors could lead to a re-rating, sending prices higher, which would make European equities an attractive asset class from a valuation perspective over the medium term.
Longer-term strategic views
We expect global interest rates to remain at current or lower levels for several years as global growth struggles to hit "escape velocity" to above potential. This low growth environment in turn implies a prolonged period of easy monetary policy, because key central banks would lack the conditions required to allow them to embark on a path toward normalization.
With a global trend toward structurally low interest rates, "search for yield" will continue to be an important investment theme that will favor asset classes that can provide investors with positive carry; emerging-market debt would be one such example.
We continue to see limited inflationary pressures over our five-year forecast horizon. The combination of low growth and low inflation suggests a flatter yield curve over the multi-year period than we have seen in prior economic cycles.
China, the world's second-largest economy, is likely to continue to structurally decelerate, creating downside pressure on global trade activity on a long-term basis. While the country's economic growth previously translated into a tide that lifted all boats, its transition to a developed market and consumer-based economy has global market implications. That said, for both valuation and carry reasons, emerging markets (EM) remain an attractive asset class over our forecast horizon.
Index definitions
NCREIF Farmland Index
The NCREIF Farmland Index is a quarterly index that measures the per