Asset allocation update: Foresight November 2022
Our experts believe that market behavior will be shaped by one key theme in the coming months: when monetary tightening policies—adopted by many central banks globally to contain inflation—might come to an end.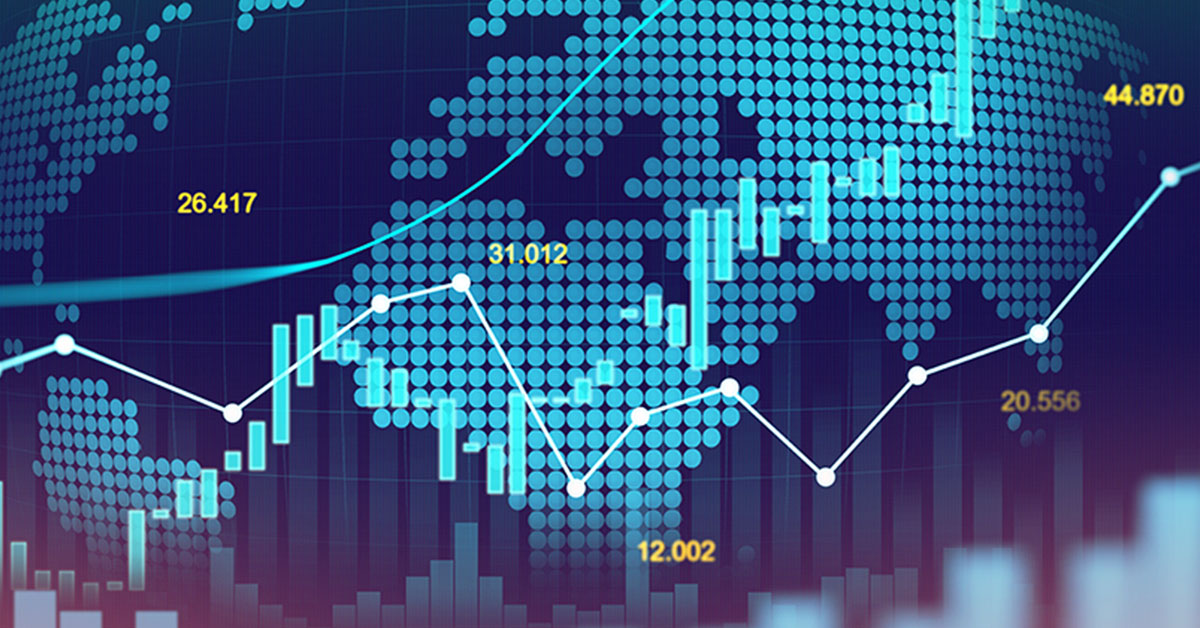 Our assessment of the trading environment
When will monetary tightening come to an end? It's the $64,000 question. But we believe it's likely to happen around the end of 1Q 2023.
Several global central banks—including the Bank of England, Bank of Canada (BoC), and the European Central Bank—have signaled that they're looking beyond current inflation data and shifting their attention toward a more holistic view of the economy. This change in narrative suggests that a slowing pace of interest-rate increases and a subsequent pause are likely. Others, notably the U.S. Federal Reserve (Fed), are resolutely not in that camp, but we expect that changing economic conditions and a more modest inflation profile in the first quarter of 2023 will trigger a shift in their policy stance during the first half of next year.
Unfortunately, the flip side of that coin is that it looks like most developed-market (DM) economies could slide into recession between now and next June. Tighter monetary conditions have already had a noticeable impact on interest-rate-sensitive areas such as housing and durable goods consumption. Similarly, various leading economic surveys strongly imply that the pace of industrial production is set to slow further. In our view, even government spending—usually a stabilizing factor during periods of weaker growth—is unlikely to help the economy. That said, given the massive fiscal stimulus that was introduced during the pandemic, government capacity to increase spending is limited. 
Five-year asset class forecasts—expected return components (%)
Source: Multi-asset solutions team, Manulife Investment Management, October 20, 2022. EAFE refers to Europe, Australasia, and the Far East. TIPS refers to Treasury Inflation-Protected Securities. REITs refer to real estate investment trusts. For more information, please refer to the important disclosures at the end of this document.
Inflation: still the lynchpin for all forecasting efforts
Inflation remains the single most important variable affecting the economic outlook. In a nutshell, the longer inflationary pressures linger, the less scope central banks will have to moderate or, indeed, reverse their tightening cycles. Given the already aggressive removal of policy accommodation, this scenario will only serve to heighten risks to the financial markets and the economy more generally.
Our base case remains that inflation will have to unwind to the point that most central banks will be able to pause and assess the impact of—to borrow a phrase from the Fed—cumulative tightening before the end of 2Q 2023. There's ample evidence to support this view: Easing supply chains, weaker demand for goods, and the base effects arising from Russia's invasion of Ukraine are all likely to be contributing factors. There remains, however, an important caveat: Inflationary pressure is likely to ease in an uneven manner. Specifically, key services, including the cost of shelter, are likely to stay persistently high even as other costs fall. The hope is that the disinflationary impulse from goods is able to cool aggregate figures sufficiently to justify a pause in tightening.
If more manageable inflation fails to materialize, central banks will then be faced with two options: choose to look through inflation (as some have already started to do) or continue tightening beyond what markets have priced in. The second scenario will likely lead to yet another bout of increased market volatility. 
Foreign exchange: an important consideration in returns over the next year
Looking ahead to 2023, we expect movements in foreign exchange to be an important driver of returns. At present, the U.S. dollar (USD) is the beneficiary of strong U.S. Treasury yield differentials as the Fed's recent bout of policy tightening has made U.S. bonds a more attractive proposition relative to other sovereign debt. Meanwhile, global uncertainty has likely created a flight-to-safety dynamic that looks set to continue to support the USD. Over the course of the next 12 to 15 months, we believe that any stabilization or reversal in relative monetary policy stances will be reflected in exchange rates, potentially adding an important dimension to consider when allocating to non-U.S. equities. 
Our views on equities
As confidence around an end to policy tightening increases, U.S. equities should experience a rally. Stock valuations are also fairly priced relative to historical levels and could provide an attractive tactical entry point; conversely, deteriorating economic conditions and the likelihood of a recession—not to mention its associated impact on earnings—could be headwinds to returns. On a structural basis, we believe the United States has the healthiest long-term economic profile in the developed world, although relative valuation can potentially dent the appeal of U.S. equities. In addition, given the USD's strength, exchange rates could be a headwind on both a tactical and structural basis, particularly against other key DM currencies as policy normalizes.
A deteriorating macroeconomic backdrop with clear downside risks related to the real estate sector and the highly levered consumer is a headwind to the asset class; a weaker earnings profile is also a contributing factor to our neutral stance on Canadian equities from a tactical perspective. That said, although Canada has a more modest long-term growth profile than the United States, we continue to find Canadian equities attractive in the longer term because of their supportive dividend profile and reasonable valuations. From a currency perspective, an appreciating Canadian dollar (CAD) could provide attractive longer-term support to the asset class.
There are clear headwinds to the region going into a winter marked by energy shortages as Russia's invasion of Ukraine drags on. That said, stock valuation in the region is compelling, and we're paying close attention to macro factors. In our view, the removal of any material risks to the region could drive a swift rerating higher, which will likely be compounded by an appreciating euro. Looking past the uncertainty of this winter, the longer-term view for European equities is positive as valuations, the asset class's dividend profile, and a likely tailwind from foreign exchang