Observing Asia's gender pension disparities
A 2021 report from the Organisation for Economic Co-operation and Development found that among member states, women aged 65 or older received 26% less income from pensions than men on average.¹ In Asia, we believe the existence of pension inequality between men and women is even more pronounced. Through a special partnership with the Sau Po Centre on Ageing at The University of Hong Kong,² we explore the gender-related challenges and opportunities found within Hong Kong, Indonesia, Malaysia, and Taiwan.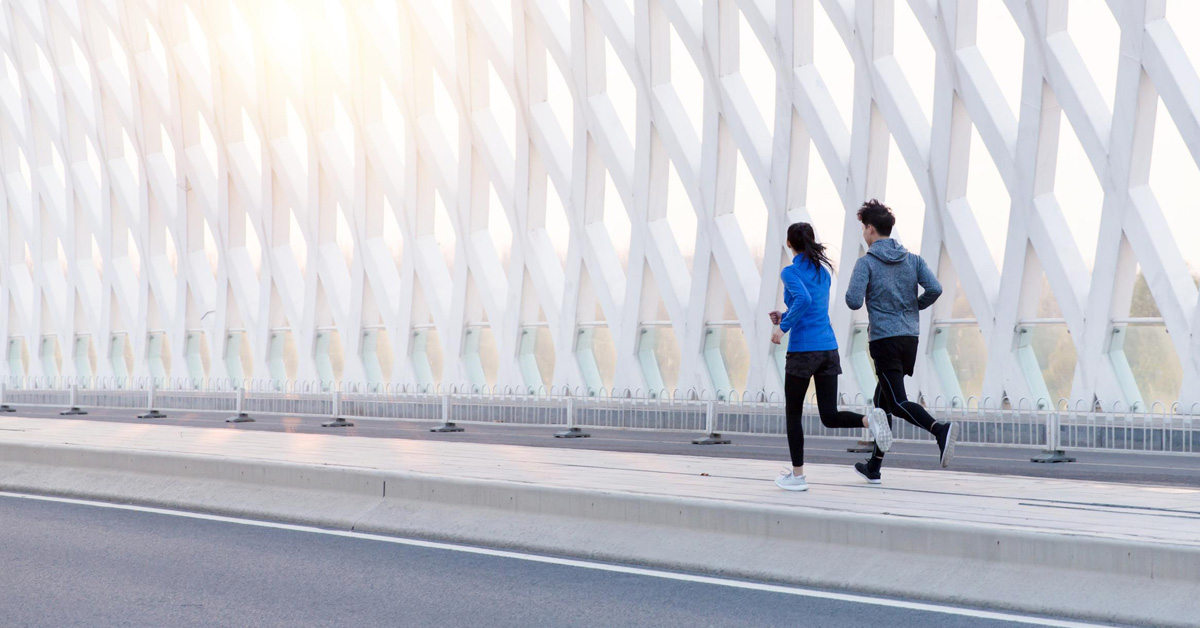 Key takeaways
Asia's gender pension income inequity stems from a variety of socioeconomic factors that differ across markets.
Female labour force participation and pay generally lag those of men, a situation exacerbated by the COVID-19 pandemic.
While solutions require local insight and observation, we believe there are concrete steps the public and private sectors can take to help bridge the gap.
1 Identifying the causes for income and pension inequality
Gender income gaps exist almost everywhere in the world and tend to be the result of broader inequalities that affect women throughout their life courses.
In labour markets, for example, women participate less and for a shorter time than men, on average. When they do participate, they tend to earn lower wages and face more career interruptions—usually after childbirth and/or to care for dependents—than men. Women are also overrepresented in informal and precarious work or work in industries that pay relatively lower wages, such as caregiving and service sector jobs. They're also underrepresented in industries that pay relatively higher wages, such as science and technology jobs.
Moreover, because employer-related pension schemes are usually based on regular payroll contributions, women are likely to have contributed less—and less frequently—to their pension compared with men. This results in markedly lower retirement income. But the inequalities that women face begin well before they enter the workforce and continue long after their working lives have ended.
The cumulative, lifelong disadvantages faced by women
In 2018, the United Nations Development Programme published a report and experimented with presenting data that demonstrated how gender issues accumulate over the course of a lifetime, with a view to breaking patterns of inequalities that include those men and women tend to face over the course of childhood and youth, adulthood, and older age. As the report noted, "This perspective provides a more holistic view of how gender disparities accumulate through life, helps to identify bottlenecks to progress, and highlights the need for comprehensive intervention strategies." (Bonini & Hsu, 2018)


Gender inequalities throughout life
Source: "Closing gender gaps throughout the life course," Human Development Reports, March 2018. Data source: 2016 Human Development Report, Life-Course Gender Gap Dashboard, the most recent comprehensive data set available. Data on share of science, mathematics, engineering, manufacturing and construction (STEM) graduates at tertiary level is from UNESCO Institute for Statistics (2018), Data Centre. Data on total time spent on unpaid care work is from the 2015 Human Development Report, Figure 4.1. Data on life expectancy at age 60 is from UNDESA (2017), World Population Prospects: The 2017 Revision. STEM includes science, mathematics, engineering, manufacturing and construction graduates.
2 Contextualising structural inequalities in Asia
Employment discontinues with marriage and childbearing
Such embedded inequalities mean that, globally, women have a lower probability to access formal employment and are likely to have considerably shorter careers than their male counterparts. When women do work, they tend to earn less and are less likely to have opportunities for business expansion or career progression. According to the World Bank, the global labour force participation rate for women is 46% compared with 72% for men. This statistic varies in our four Asian markets—Hong Kong, Indonesia, Malaysia, and Taiwan—that represent a diverse Asia, but in every case it's still lower than that of men.
Across Asia, women tend to be underrepresented in the workforce 
Labour force participation in four key Asian markets (%)

Source: All data is as of June 2022. International Labour Organization, ILOSTAT database; Taiwan data is from the Ministry of Labor, Taiwan.
Another significant factor that frequently impedes women's accumulation of retirement wealth is the stop-start nature of their working lives. Typically, working age participants can expect to experience a gradual increase in income throughout their working lives. But for women in particular, having children creates career interruptions that have lifelong implications for their financial well-being. As one study noted, women tend to find themselves faced with the challenge of building their career and raising their family at the same life stage. Having children frequently means women must put their career on hold—often indefinitely. Women also tend to earn a reduced income after giving birth, resulting in lower lifetime earnings and a slower accumulation of pension benefits.
Women tend to find themselves faced with the challenge of building their career and raising their family at the same life stage.
The impact of marriage and childbearing on women's labour participation is significant and widely observed in all four of our key markets. For example, a qualitative study in Indonesia (Diahhadi, 2014) found that marriage and the onset of motherhood have been positively associated with the risk of leaving employment. In particular, the effect of entering marriage on employment exit is stronger for women in low-level occupations and those with junior and senior secondary levels of education. In aged markets such as Hong Kong, approximately 65% of women who ever married (includes now married, widowed, divorced/separated) are active in the labour market, while up to 96% of their male counterparts are still employed or actively seeking work.³
Taiwan is another aged market that shows how marital status affects men and women differently in terms of labour participation. Women have significantly lower labour participant rates than men across all marital status groups. Also, the difference in labour participation rates among males across the different marital status groups was relatively small, which may imply a disparity in the impact of marriage on women and men in terms of labour participation.
Marriage and its dissolution disproportionally affect labour force participation among women
Labour force participation rates in Taiwan (%)
Source: Ministry of Labor, Taiwan, 2021.
Pay disparities interrupt wealth accumulation in Malaysia
In a 2021 analysis of gender-based income disparities in Malaysia, one study noted that women's participation in the Malaysian labour market has increased significantly in recent years. Even so, the female labour force participation rate is still at a low level when compared with the male labour force participation rate. The same study also noted that because women earn a lower income throughout their careers, wealth accumulation is harder for women, even though men and women do similar jobs.
In Malaysia, participation in higher-paying fields skews towards men
Malaysian national employees by occupation and gender, plus median monthly basic salary
Source: Institute of Labour Market Information and Analysis (ILMIA), National Employment Return (NER), 2019, lastest available data.
Gender pay disparities persist in Indonesia despite the enhancement of education for women
Although in Indonesia more women workers have a college or university degree compared with male workers, higher education hasn't succeeded in narrowing income disparities between genders. According to UN Women, women in Indonesia earn 23% less (Rp 2,454,023, monthly, equivalent to US$160) than their male counterparts (Rp 3,184,084, monthly, equivalent to US$208). Additionally, higher-paying jobs are dominated by men. While the average wage for both sexes is higher in urban areas of Indonesia, the benefits of urbanisation, in terms of higher monthly wages, also tend to benefit male workers more than female workers.
Higher levels of education don't necessarily narrow the earnings gap
Female workers with tertiary education degrees in Indonesia earn substantially less than male counterparts (Rp, Indonesian rupiah)
Source: "Labour Force Survey," UN Women and BPS, February 2020, latest available data.
Higher-paying jobs in Indonesia are dominated by men (Rp, Indonesian rupiah)
Source: "Labour Force Survey," UN Women and BPS, February 2020, latest available data.
Gender-specific risks extend to greater care needs in later life among women
We've noted the impact that marriage and childbearing can have on women's wealth accumulation, but what about other family responsibilities? And do gender-based health issues—such as women outliving men or having shorter healthy life expectancy—create greater challenges for women to fulfil their care needs?  
An example from Taiwan shows how gender inequality can result in later-life disparities. In 2020, the average healthy life expectancy of Taiwanese people was 84.7 years for women and 78.1 years for men, meaning women outlive men by 6 to 7 years. However, living longer doesn't mean living longer and healthier. In fact, the average unhealthy life expectancy was 9.39 years for women and 7.64 years for men. In most of our observed markets, although women tend to live longer than men, they have higher morbidity rates and suffer from a diminished quality of life. It's unsurprising, therefore, that in Taiwan, statistics show that more women than men are using long-term care services.
Living longer means women are more likely to rely on long-term care services in old age
Taiwanese users of long-term care services by gender (%)
Source: Executive Yuan, Taiwan, 2022. Data as of 2020, the latest available.
Caregiving for older adults is also a predominantly women-centred issue and another reason for economic gender disparity. For example, in Hong Kong, caregiving responsibilities are largely shouldered by women, which often results in women dropping out of the workforce and facing increased care costs without income.
Women are much more likely to leave their jobs in order to care for family members
Non-working Hong Kong household members who quit a job to care for a disabled family member, by age and gender (thousands)
Source: Census and Statistics Department, 2021.
Inequality is a life course-perpetuating problem; therefore, to break up consistent patterns of inequality, we need to consider how failing to address causes early on can lead to lifelong and life-changing deprivations. For example, children who lack access to education early in life may be forced to resort to informal work or suffer periods of unemployment, which can lead to the disruption of wealth accumulation and an impoverished old age. Older people may also suffer from illnesses or disabilities brought on by lack of preventive healthcare or medicine or from injuries sustained by physical labour, which could also add to the burden on their retirement income as it decumulates.
The impact of COVID-19
Beyond more structural issues, the COVID-19 pandemic has had a disproportionally negative effect on women from a health, well-being, and financial perspective. According to the "Global Gender Gap Report 2021," issued by the World Economic Forum, "The hardest hit sectors by lockdowns and rapid digitalisation are those where women are more frequently employed. Combined with the additional pressures of providing care in the home, the crisis has halted progress toward gender parity in several economies and industries." According to International Labour Union statistics, COVID-19 caused women's employment in Asia and the Pacific to decrease by 3.8%, whereas men's employment fell just 2.9%.
For example, after Indonesian workers were sent home during the pandemic, its Chamber of Commerce and Industry predicted layoffs would result in 6.4 million jobs being lost. Indonesia's garment industry employs 2.1 million workers, of which women make up 80% of the total workforce.
The sharp rise in poverty caused by the pandemic is believed to have had a larger impact on women and female-led households. World Bank research also suggests 74% of female-headed households received less or no payment during the pandemic, and significant numbers of migrant workers returned home after losing their income.
3 Enhancing gender pension protection
Public policy intervention
As demonstrated, gender inequality is deeply embedded across many aspects of society, and at every life stage. While much still needs to be done, local governments are attempting to address gender income inequality through enhanced governance and proactive fiscal measures.
In Indonesia, some of the economic and social disadvantages faced by women are now being addressed by gender-responsive bud