Enhancing farmland value through sustainable improvements
Sustainable agriculture can promote healthier and more diverse farmland ecosystems while aiming to enhance efficiency and profitability.
Key messages
Since arable land is finite, the needs of a growing global population require that we increase productivity while maintaining a sustainable approach to agricultural production.
Our agriculture business focuses on soil health and resource conservation, which are critical for long-term productivity.
We protect the natural resources entrusted to us by managing them sustainably and embracing agricultural innovations that support value for investors and the environment. 
Businesses, governments, and people from all walks of life are increasingly recognizing that sustainable and responsible business practices are crucial to confronting some of the world's most pressing economic, social, and environmental challenges. From a finite supply of arable land, the planet needs to nourish and sustain a global population that's already grown to 7.8 billion and is expected to reach nearly 10 billion by 2050. Recognizing the challenge to feed our increasing population, there's been growing demand for assurance around sustainable practices. Now more than ever, consumers want to know that the food they're buying and eating was produced sustainably, maintaining the capability to continue to supply the needs of future generations. 
Vertical integration enables stewardship from strategy level to on-the-ground application
At Manulife Investment Management, our agriculture business has long focused on soil health and resource conservation, which are critical for long-term productivity. Put simply, good stewardship is good business because preserving the precious natural resources with which we're entrusted is essential to meeting the goals of our investors and producing the agricultural products necessary to meet global nutrition demands. And our vertically integrated operating structure has enabled this foundational principle that's embedded in every level of the organization from strategy and portfolio development to on-the-ground farming and oversight of our lessee farmers. 

"Good stewardship is good business because preserving the precious natural resources with which we're entrusted is essential."
We focus on three key areas. The first is sustainable and regenerative practices, which involve integrated pest management and precision agriculture which can help to reduce the need for synthetic crop inputs while reducing costs, along with practices such as cover cropping, low tillage, and orchard reincorporation, which can help maintain and improve soil health restoring soil biodiversity​ while enhancing carbon sequestration potential​.
The second area is water resource management,​ which can include upgrading irrigation systems to maximize efficiency, only irrigating as indicated by moisture management sensors, and direct monitoring by farm management personnel of weather and field conditions to reduce water use and therefore farming cost. Tailwater recovery systems are further used to capture and recycle water while reducing runoff and erosion potential. 
Third is agricultural innovation. This involves land leveling and irrigation system improvements along with additional on-farm storage capacity as this can enhance rental value to tenants, increasing income potential and long-term value. We continually analyze and test the latest offerings from the ag technology space to become more effective, efficient, and sustainable, while adding value for investors. Examples of this include tools to optimize activity with the goal of reducing costs and greenhouse gas (GHG) emissions.
The importance of scaling regenerative practices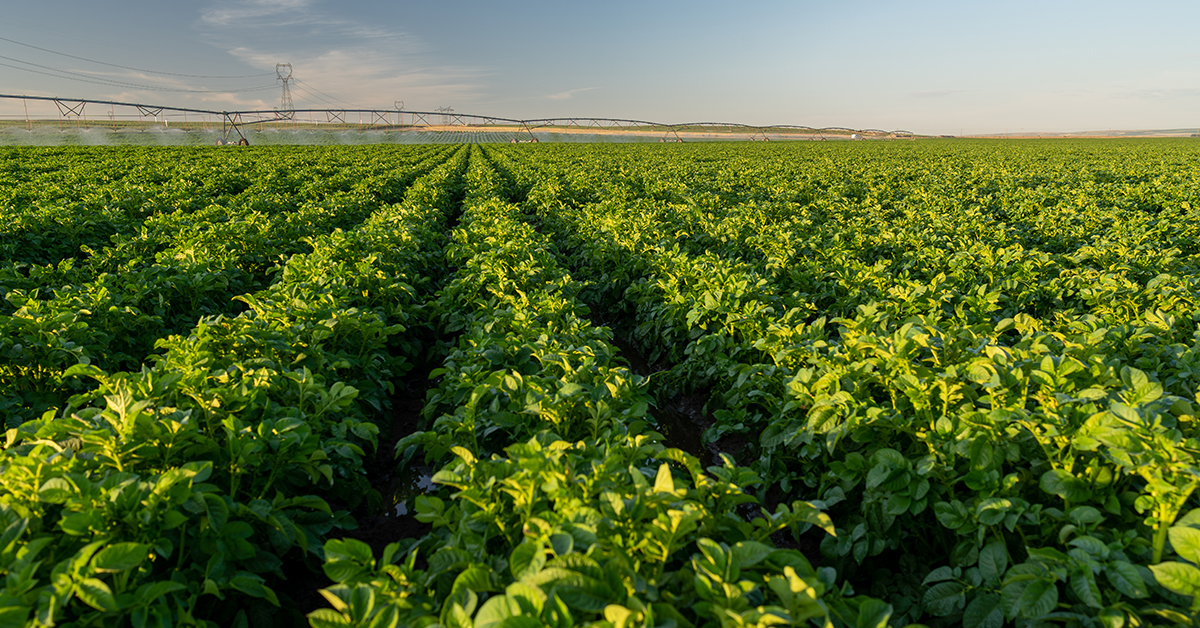 The ability to employ regenerative farming practices at scale is an important factor in achieving sustainability goals within the agriculture industry. We define regenerative agriculture as a farmland management framework where optimal soil health and productivity guide our management decisions, which in turn can lead to optimized farm production, biodiversity protection, and increased carbon sequestration into the soil. Our entire U.S. agriculture platform is certified to the Leading Harvest Farmland Management Standard,1 which embraces soil health and conservation among its 13 sustainability principles, and we're seeking certification in our other locations as this global standard expands to more countries.
We currently use regenerative farming techniques where they make environmental and economic sense and look to build on the use of practices such as orchard reincorporation, which is the grinding of annual pruning and old trees and reincorporating the wood chips/organic material back into the ground as an alternative to burning the removed orchards. We do this while also promoting and implementing the use of cover crops, reduced tillage, and minimized use of pesticides.
In addition, we're continually innovating and testing new approaches and practices incrementally, such as those conducted at one of our California almond orchards where we're trialing several acres of organic production, which means no synthetic fertilizers or pesticides are applied. We're also trialing regenerative practices that involve planting cover crops and applying fertilizer blended with compost and green waste.
The results will be compared to our current sustainable practices to determine relative benefits in terms of soil health and carbon sequestration capacity balanced against any additional cost, water use, and GHG emissions. We believe these and other long-term trials will help us to confidently identify the regenerative practices with the highest potential to optimize soil health and improve sustainable productivity on our properties. These are the practices that we'll then look to scale across our platform. Similar incremental exercises have already enabled us to improve the timing of applications to help reduce the use of pesticides, reduce GHG emissions with fewer and minimized tractor passes through the field when possible, and reduce water use through irrigation technology and innovation. 
Building a framework for healthy groundwater replenishment and storage ​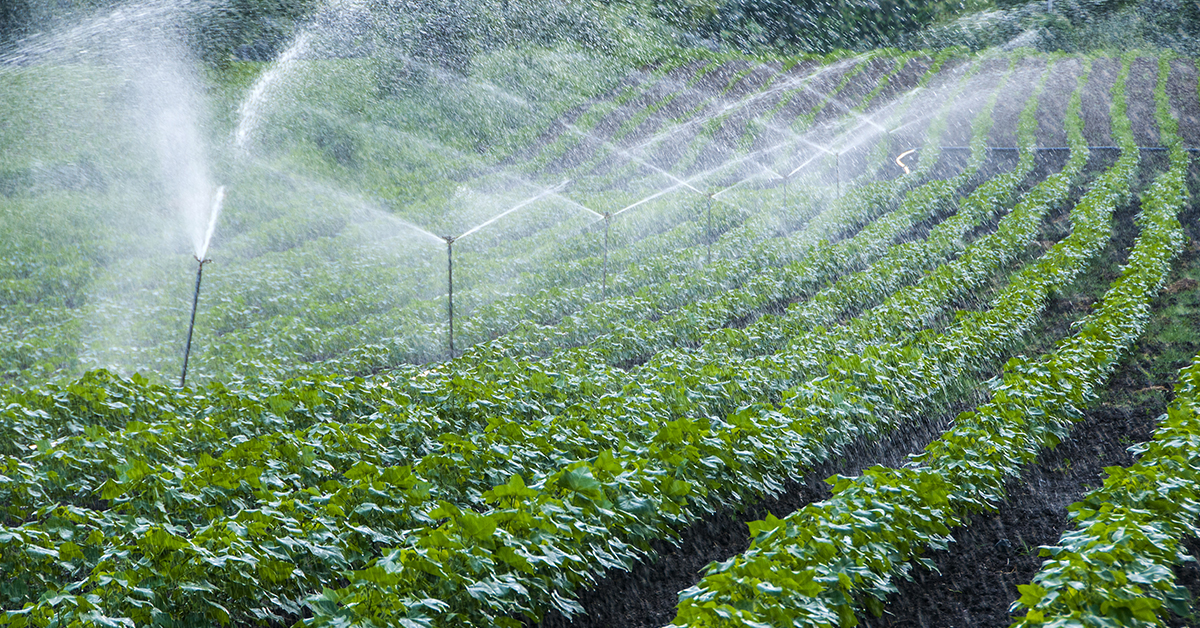 Access to reliable, affordable, and high-quality water is essential to the viability of irrigated agriculture. Given our significant presence in California's central valley, a key agricultural growing region, we're committed to meeting the requirements of the 2014 Sustainable Groundwater Management Act, which seeks to restore over-drafted groundwater basins. Among other measures to limit water use, we're building a framework for healthy groundwater replenishment and storage on many of our California ranches by creating recharge blocks, which are reservoirs filled with surface water from precipitation, excess river flows, or floodwater to benefit not only our crops but the needs of all users of the subbasin. In the Mississippi Delta region, a reservoir project with a tailwater recovery system on a large farm has enhanced the sustainability of the existing aquifer and eliminated the need to build several wells to protect our 5,000 acres of cropland.
​Irrigation system upgrades and the use of soil moisture sensors can reduce both water use and costs, and we're trialing several different automated systems that provide real-time data on soil moisture, water levels, and applied water. By analyzing soil data from our land, our dedicated water team develops a weekly irrigation schedule based on actual consumption and a daily review of the crop response. We also use third-party expertise, scientific data, and local, on-the-ground knowledge to determine when and how much water to apply. This data is then used to optimize water use for the benefit of both crops and community. Our goal is to combine both ecological and financial sustainability to enable the best long-term results for both investors and our environment.
Providing investors with opportunities to invest in key global agricultural regions where food is grown in a way that preserves the environment and benefits local communities requires expertise, experience, and the ability to nimbly adapt to a rapidly shifting ecological and regulatory landscape. We'll continue investing in groundwater storage, recycling, and recharge programs on our properties, and we'll continue to innovate, seeking ways to grow "more crop per drop." 

Technologies that increase efficiency and conserve resources
The use of resource-conserving technologies such as precision agriculture and modern irrigation systems, along with the gradual conversion to alternative energy sources, can increase operational efficiencies and lower costs of production. We continue to seek to optimize irrigation and other inputs on each farm reducing the use of water, synthetic fertilizer, and pesticides where possible and evaluating opportunities to reduce fossil fuel use.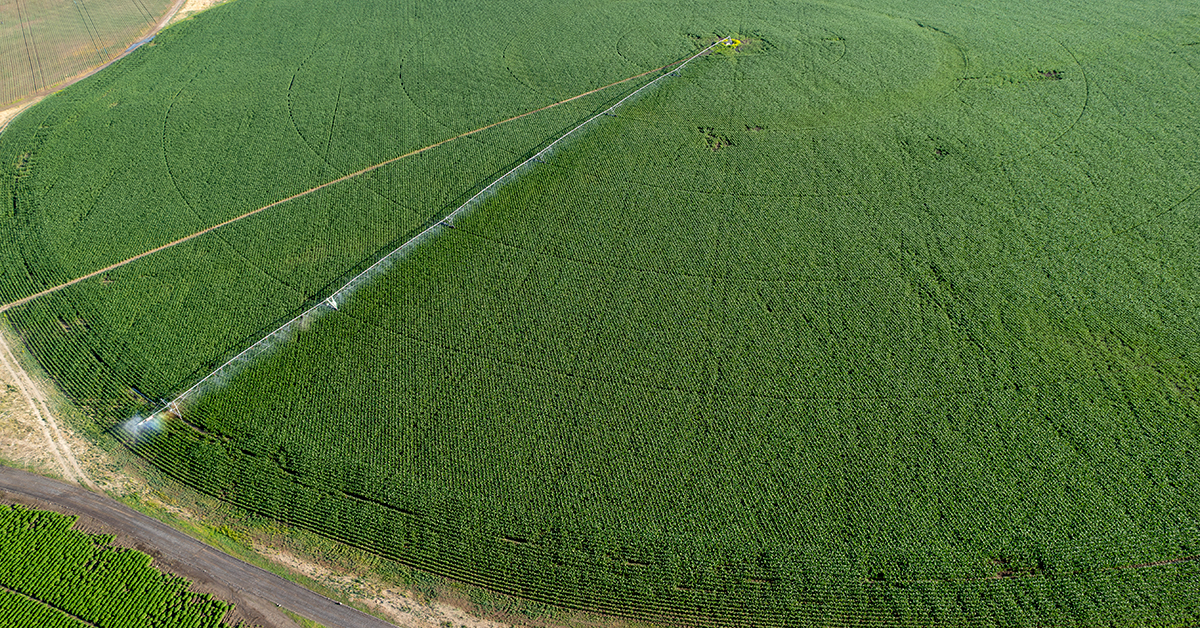 One of our current research trials focuses on the potential promise of biochar—a charcoal-like material made by burning biomass such as agricultural waste in an oxygen-poor environment through a process known as pyrolysis. Biochar's unique properties—high porosity and a negative charge that can attract and bind to nutrients and/or water—make it a potentially beneficial soil additive.
At a cherry orchard in Washington state, we're partnering with university researchers and mixing biochar with manure and incorporating it into the soil in the tree root zone. Mixing the biochar with the compost charges it, allowing it to bind with the microbes and nutrients in the compost and protecting them from inhospitable temperatures and environmental fluctuations within the microscopic pores of the biochar until the plants can actively use them. The aim is to increase the health of the soil and in turn the overall health of the plant, reducing the need for synthetic inputs.
The expected global growth in population over the next 30 years will put more and more pressure on food production capabilities and global supply chains amid the additional challenges caused by a changing climate. We recognize that continuous innovation and adoption of new sustainable practices and technologies are essential to the future success of our agricultural investment program.
The fundamental responsibility to preserve natural resources
Our commitment to sustainable and responsible investing has always been a foundational, core guiding principle, and we'll continue to focus on adding value for our clients while protecting the environment. As a leader in the agriculture investment industry, we recognize the magnitude of our industry's responsibility to preserve natural resources and we're proud of our role in protecting the ability of these resources to provide for both investors and the local community while meeting the world's most fundamental needs.
1 As of December 31, 2022. Certification is by Leading Harvest and is based on an annual assessment of the conformation to the Farmland Management Standard. Most current data is shown.
A version of this article appeared in the Agri Investor 2023 Sustainable Investing report.
Investing involves risks, including the potential loss of principal. Financial markets are volatile and can fluctuate significantly in response to company, industry, political, regulatory, market, or economic developments.  These risks are magnified for investments made in emerging markets. Currency risk is the risk that fluctuations in exchange rates may adversely affect the value of a portfolio's investments.
The information provided does not take into account the suitability, investment objectives, financial situation, or particular needs of any specific person. You should consider the suitability of any type of investment for your circumstances and, if necessary, seek professional advice.
This material is intended for the exclusive use of recipients in jurisdictions who are allowed to receive the material under their applicable law. The opinions expressed are those of the author(s) and are subject to change without notice. Our investment teams may hold different views and make different investment decisions. These opinions may not necessarily reflect the views of Manulife Investment Management or its affiliates. The information and/or analysis contained in this material has been compiled or arrived at from sources believed to be reliable, but Manulife Investment Management does not make any representation as to their accuracy, correctness, usefulness, or completeness and does not accept liability for any loss arising from the use of the information and/or analysis contained. The information in this material may contain projections or other forward-looking statements regarding future events, targets, management discipline, or other expectations, and is only current as of the date indicated. The information in this document, including statements concerning financial market trends, are based on current market conditions, which will fluctuate and may be superseded by subsequent market events or for other reasons. Manulife Investment Management disclaims any responsibility to update such information.
Neither Manulife Investment Management or its affiliates, nor any of their directors, officers or employees shall assume any liability or responsibility for any direct or indirect loss or damage or any other consequence of any person acting or not acting in reliance on the information contained here. All overviews and commentary are intended to be general in nature and for current interest. While helpful, these overviews are no substitute for professional tax, investment or legal advice. Clients should seek professional advice for their particular situation. Neither Manulife, Manulife Investment Management, nor any of their affiliates or representatives is providing tax, investment or legal advice.  This material was prepared solely for informational purposes, does not constitute a recommendation, professional advice, an offer or an invitation by or on behalf of Manulife Investment Management to any person to buy or sell any security or adopt any investment strategy, and is no indication of trading intent in any fund or account managed by Manulife Investment Management. No investment strategy or risk management technique can guarantee returns or eliminate risk in any market environment. Diversification or asset allocation does not guarantee a profit or protect against the risk of loss in any market. Unless otherwise specified, all data is sourced from Manulife Investment Management. Past performance does not guarantee future results.
Manulife Investment Management
Manulife Investment Management is the global wealth and asset management segment of Manulife Financial Corporation. We draw on more than a century of financial stewardship to partner with clients across our institutional, retail, and retirement businesses globally. Our specialist approach to money management includes the highly differentiated strategies of our fixed-income, specialized equity, multi-asset solutions, and private markets teams—along with access to specialized, unaffiliated asset managers from around the world through our multimanager model.
This material has not been reviewed by, is not registered with any securities or other regulatory authority, and may, where appropriate, be distributed by the following Manulife entities in their respective jurisdictions. Additional information about Manulife Investment Management may be found at manulifeim.com/institutional
Australia: Manulife Investment Management Timberland and Agriculture (Australasia) Pty Ltd, Manulife Investment Management (Hong Kong) Limited. Brazil: Hancock Asset Management Brasil Ltda. Canada: Manulife Investment Management Limited, Manulife Investment Management Distributors Inc., Manulife Investment Management (North America) Limited, Manulife Investment Management Private Markets (Canada) Corp. Mainland China: Manulife Overseas Investment Fund Management (Shanghai) Limited Company. European Economic Area Manulife Investment Management (Ireland) Ltd. which is authorised and regulated by the Central Bank of Ireland Hong Kong: Manulife Investment Management (Hong Kong) Limited. Indonesia: PT Manulife Aset Manajemen Indonesia. Japan: Manulife Investment Management (Japan) Limited. Malaysia: Manulife Investment Management (M) Berhad 200801033087 (834424-U) Philippines: Manulife Investment Management and Trust Corporation. Singapore: Manulife Investment Management (Singapore) Pte. Ltd. (Company Registration No. 200709952G) South Korea: Manulife Investment Management (Hong Kong) Limited. Switzerland: Manulife IM (Switzerland) LLC. Taiwan: Manulife Investment Management (Taiwan) Co. Ltd. United Kingdom: Manulife Investment Management (Europe) Ltd. which is authorised and regulated by the Financial Conduct Authority United States: John Hancock Investment Management LLC, Manulife Investment Management (US) LLC, Manulife Investment Management Private Markets (US) LLC and Manulife Investment Management Timberland and Agriculture Inc. Vietnam: Manulife Investment Fund Management (Vietnam) Company Limited.
Manulife, Manulife Investment Management, Stylized M Design, and Manulife Investment Management & Stylized M Design are trademarks of The Manufacturers Life Insurance Company and are used by it, and by its affiliates under license.
3050242