Real assets: don't let current conditions undermine your long-term success
We outline what we believe are the three main reasons why investors should consider a real assets allocation amid challenging market conditions.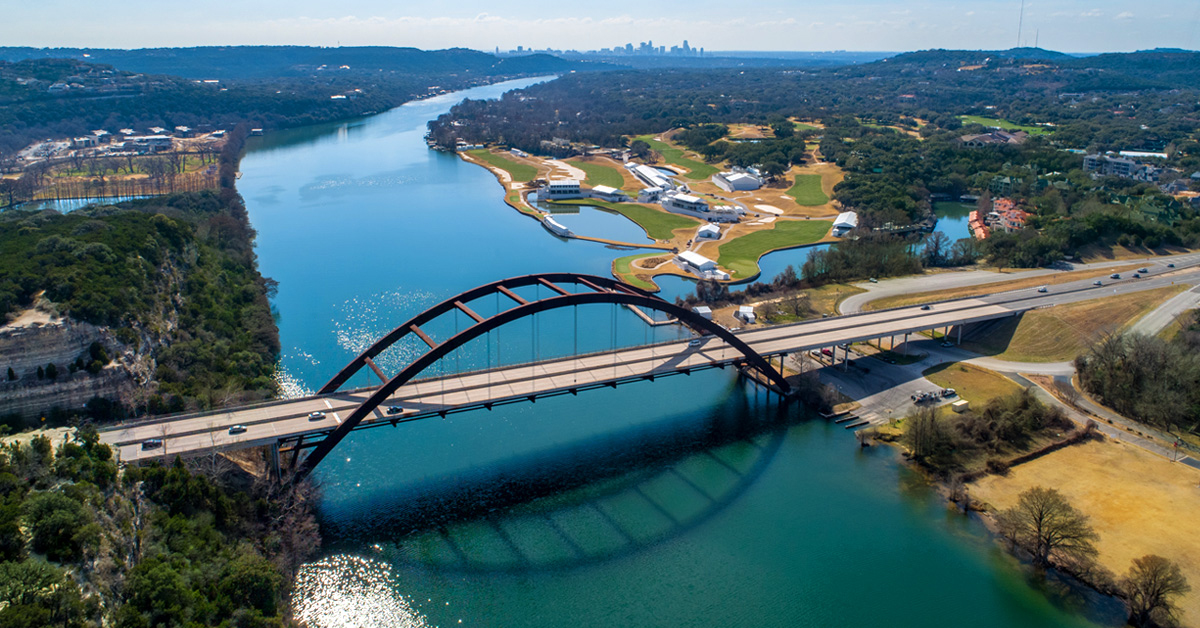 Why increase or initiate a real asset allocation now?
Because of the recent decline in most risky assets, we're seeing many investors delaying allocations to private real assets—after all, selling investments that have lost value isn't necessarily an easy decision to make. However, from an asset allocation and risk management perspective, we'd always argue that there's no better time than now to make strategic investment decisions and position portfolios for long-term success. Why?
To build a well-diversified portfolio and experience a smooth ride over time, it's important to invest in asset classes that perform differently under the same market conditions. Although it's tempting because of the recent equity market pullback, we'd caution against fulfilling real asset exposure solely through the public market—public real assets share many characteristics with private real assets, but they don't provide the same diversification benefits.
Historically, private real assets have proven to be a far better complement to global equities than public real assets. It's therefore important to keep in mind that while a strategic allocation to public real assets may seem appealing in the current environment, portfolios built solely with public real assets may not have the same risk/return profiles as with private real assets. Moreover, financial markets are unpredictable, and trying to time the perfect entry point can be hazardous and just isn't sound risk management.
Private real assets have provided better diversification than public real assets
Correlations vs. the MSCI AC World Index
Source: Manulife Investment Management, December 31, 2007, through June 30, 2022. Public real estate is represented by the FTSE EPRA Nareit Developed Index. Public infrastructure is represented by the Dow Jones Brookfield Global Infrastructure Composite Index. Public agriculture is represented by the S&P Global Agribusiness Composite Index. Public timberland is represented by the S&P Global Timber and Forestry Index. Private real estate is represented by the MSCI Global Quarterly Property Index. Private infrastructure is represented by the Burgiss Infrastructure Index. Private agriculture is represented by the NCREIF Farmland Property Index. Private timberland is represented by the NCREIF Timberland Property Index. It is not possible to invest directly in an index. All returns are calculated in U.S. dollars. 
Agriculture (+4.1%), infrastructure (+3.5%), real estate (+2.0%), timberland (+5.1%)—private real assets performed extremely well during the first half of 2022 relative to global equities and bonds, which lost 20.0% and 13.9%,1 respectively. But this type of capital protection isn't out of the ordinary for real assets.
Thanks to predictable cash flows, underlying tangible assets, and their critical role in our economy and society, private real assets have a proven history of protecting capital through different market drawdowns, from the Global Financial Crisis (GFC) to the U.S.-China trade war. Notably, agriculture has posted only one negative quarter since 2007, a mere –0.1% during Q1 2020, the peak of the COVID-19 pandemic.
With concerns about global growth and inflation rising, we believe real assets' ability to help manage downside risk has become particularly appealing. 

Private real assets have shown strong capital protection
Drawdowns (%)
Source: Manulife Investment Management, December 31, 2007, through June 30, 2022. Private real estate is represented by the MSCI Global Quarterly Property Index. Private infrastructure is represented by the Burgiss Infrastructure Index. Private agriculture is represented by the NCREIF Farmland Property Index. Private timberland is represented by the NCREIF Timberland Property Index. It is not possible to invest directly in an index. Quarterly returns are calculated in U.S. dollars. 
While diversification, capital protection, and improved accessibility and liquidity are the main drivers usually mentioned when making the case for why private real assets, we believe current market conditions—such as the Russia-Ukraine conflict, high inflation, the race to net zero, and monetary policy tightening—have also created an environment in which under-the-radar tailwinds can emerge and send real assets to new highs.
Select a real asset below to learn about these tailwinds.
Real estate

Supply-demand imbalances mean new opportunities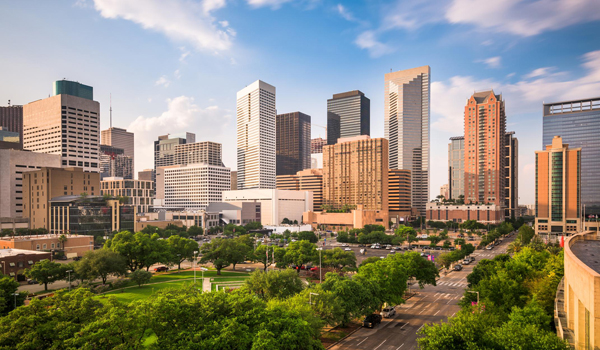 While real estate investors enjoyed extraordinary capital gains in 2021 (e.g., 18% for the U.S. market2), it's important to remember that real estate is, first and foremost, an income-generating asset class; in fact, income has historically accounted for more than 75% of total returns.3 The ability to protect that income potential (mainly through rent increases and high occupancy rates) is therefore critical, and we believe that current rising construction and financing costs will weigh on supply and help real estate owners keep delivering sizable income to investors.
Since the GFC and the slow construction recovery that followed (2010–2013), real estate owners have benefited from favorable supply-demand imbalances and strong pricing power. However, thanks to ultralow financing costs, real estate developers were able to do some catch-up over the past few years, and those imbalances aren't as steep as they used to be. To maintain healthy occupancy rates, real estate owners must therefore be more competitive with their offering, which usually means higher capital expenditure, tougher contract negotiations with tenants, and pressure on margins.
So while interest-rate increases might negatively affect real estate values in the short term, rising interest rates and construction costs aren't necessarily a bad thing for real estate owners in the mid to long term: Those conditions will actually benefit real estate owners from a supply standpoint, as they cool construction activity, keep a more controlled supply pipeline, and resteepen supply-demand imbalances.
Strong construction activity has built supply momentum in the past years
Supply growth in the U.S., existing space (%)
Source: CoStar, as of 2021.
On the demand side, it's important to note that real estate is a deep asset class, and not all property types face the same reality. So while cooling construction activity will likely dampen new supply across the board, demand fundamentals—specific to each property type and subsegment—will likely drive uneven performance within real estate. For example, while we believe work-from-home and e-commerce trends will continue to challenge office and brick-and-mortar retail stores, respectively, we also believe that the landscape for the life-science (office) and grocery (retail) subsegments is still attractive.
Notably, we expect industrial to see strong demand, as companies are building back stock; in fact, global supply chain disruptions dried up many companies' inventory, and although the situation has improved, we're still not back to where we were prepandemic. Moreover, we believe many companies will seek to carry more safety stock going forward to improve their supply chain resiliency (fool me once …), providing an incremental demand boost over the next several years.
Companies are building back stock
Retailer inventory-to-sales ratio
Source: Manulife Investment Management, FRED, as of July 2022.
Rising interest rates are certainly making waves in the real estate industry, prompting concerns over short-term valuations, but we believe that well-capitalized, well-positioned real estate owners can actually benefit from rising rates over the long term. Income makes up the bulk of real estate total returns, and we believe potential increased pricing power—fueled by steeper supply-demand imbalances—will help owners dictate rents, maintain occupancy rates, and, ultimately, keep delivering income.
Infrastructure
It's now a buyer's market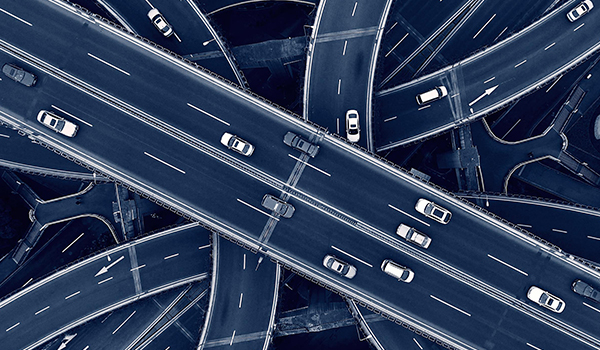 With many assets having built-in inflation protection and strong pricing power, infrastructure is often regarded as a compelling asset class during inflationary times. However, even though margins and cash flows can be protected through regulated and inflation-linked revenues, soaring inflation still affects infrastructure owners. In fact, due to accompanying rising rates, it's now much more expensive to fund asset expansions and new projects with debt—and we believe this will create attractive opportunities for active, private infrastructure investors.
To tame high inflation, the U.S. Federal Reserve and most central banks around the world have hiked rates at a pace not seen in decades. This sharp rate increase is particularly impactful for infrastructure, as it's a sector that relies heavily on the debt market to fund typically large projects. Given a higher rate environment, infrastructure owners—such as companies, governments, and state-owned enterprises—looking to expand an asset or build a new one may now find it more cost-effective to partner with private investors who can provide equity capital, rather than taking on more expensive debt.
It's also important to note that infrastructure owners currently don't have the same leeway for additional debt they once had, as the COVID-19 pandemic forced many governments and companies to issue substantial amounts of debt to keep their economy and operations, respectively, afloat. For example, the U.S. government—the world's largest infrastructure owner—saw its debt-to-GDP ratio jump by more than 20% in 2020. Although this debt was issued during a low rate environment and is therefore easier to service, the fact remains that the last thing any borrower wants is to lose control over its balance sheet. With record levels of debt, coupled with rising rates, we'd argue that debt management on the part of governments will be an area of caution, at least in the short term. 
The U.S. debt burden increased due to COVID-19
Total public debt to GDP (%)
Source: Manulife Investment Management, Macrobond, as of 2021.
Meanwhile, the infrastructure system is aging and widely underfunded—the American Society of Civil Engineers (ASCE) estimated that the U.S. infrastructure gap stood at nearly $2.6 trillion at the end of 2020. Combined with the fact that infrastructure assets are essential to many aspects of life (bringing everything from water, electricity, and the internet to our homes and businesses, among other critical services), this means that infrastructure owners aren't in a position to simply pause their investments and wait for interest rates to go back down. The situation would actually require them to increase their investment rates: The ASCE reported that if the United States continues investing at its current rates, it will cost the country $10 trillion in GDP and more than three million jobs by 2039.
U.S. infrastructure has been neglected
Cumulative investment needs, funded and unfunded, 2020–2029 (US$B)
Source: Manulife Investment Management, The American Society of Civil Engineers, 2021 report card for America's infrastructure.
Over the past decade, global infrastructure ownership has shifted drastically, with private investors taking a more prominent role and acquiring assets from governments and major corporations. We believe that this trend is likely to continue, even accelerate, as the current environment of rising interest rates, high levels of debt, and underfunded infrastructure is favorable for buyers and private investors to step in and provide much-needed capital.
Timberland
The net-zero transition expands the possibilities