Global Intelligence
Our 2H 2020 outlook
Resilience required
It's hard to imagine a journey requiring more stamina and courage than what we've experienced in the past six months. Investors rushed to price in the toll of a global pandemic and the government-induced economic shutdowns that sent markets sharply lower in Q1 before they rebounded just as dramatically in Q2. Gains were fueled by a mix of policy stimulus, early signs of economic recovery, and hopes of a cure. So far this year, the S&P 500 Index has posted its worst—and best—quarters in 20 years.

The story of this unprecedented economic and market shock has just begun and will likely play out in three acts, according to our Global Chief Economist Frances Donald. She writes that, along the way, the pandemic will accelerate macro trends already at work, including an increasingly desperate search for yield. To that end, Senior Portfolio Managers Roshan Thiru and Dan Janis discuss how unprecedented central bank intervention has obscured looming risks for fixed-income investors and what to do about it. Senior Strategist Stuart Thomson looks at the geopolitical landscape in Europe and the challenges of addressing the pandemic's impact in the confines of the European Union. There'll be no shortage of risks for investors to heed.
As with all crises, there's opportunity here as well. The trends being accelerated by the pandemic include a digital transformation in India that could mark a tipping point for growth in the world's most populous democracy, along with heightened emphasis on sustainable investing worldwide. We profile both India's exciting transformation and how timber investing could benefit from expanding carbon markets.
While the risks are significant and the unknowns many, we remain optimistic that calmer waters lie ahead—and that the best provisions for an uncertain journey are always clear eyes and a long-term perspective. We hope you enjoy this edition of Global Intelligence, and we welcome your feedback.
Christopher P. Conkey
Head of Public Markets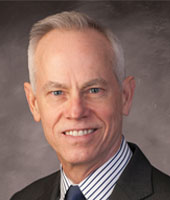 Stephen J. Blewitt
Head of Private Markets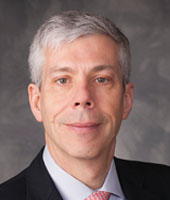 Asset allocator's view
Three stages of the global economic recovery
A recession unlike any other is followed by an economic recovery that's just as unconventional—one that kicks off with a bang only to moderate over time. Our Global Chief Economist Frances Donald breaks down the key stages of the ongoing recovery.
Read more
Assessing Europe's response to COVID-19
Getting 27 countries to agree to a common approach to restore growth in a post-COVID-19 landscape is a tall order. Has the EU managed to get it right this time, or has it reverted to its habit of deferring difficult decisions? Our Senior Strategist Stuart Thomson takes a closer look.
Read more
How central bank emergency measures have obscured looming bond market risks
The economic and market turmoil caused by global lockdowns has required unprecedented responses from the world's central banks, but those recent interventions have clouded looming bond market risks. We take a closer look at how investors can prepare for what's next.
Read more
India at the crossroads of disruption—a tipping point for growth
Digital transformation and manufacturing investment—two trends accelerated by the global pandemic—are positioning India's economy for a period of dramatic growth. Our team looks at how.
Read more
Timberland investing and the promise of carbon markets
Timberland investing has long been hailed as a portfolio diversifier with attractive risk/return characteristics. Now there's another reason to lean in—see why.
Read more