Unlocking Asia's investment potential
Growth and resilience—two words commonly associated with Asia, an economically diverse region brimming with dynamism and possibilities. A history of structural reforms has transformed the region's economic landscape, creating an environment that supports growth and is filled with compelling opportunities.
Why Asia now?
Having driven global growth in the last few decades, Asia's role in the world economy is set to become more prominent in the coming years. The COVID-19 outbreak might have dimmed near-term growth prospects, but many Asian economies are already displaying signs of recovery. The postpandemic world will no doubt bring about new economic realities—but even then, the long-term outlook for Asia remains bright.
Find out how Asia has transformed in the last 20 years
A vibrant, economically diverse region

Asia is home to a heterogenous group of economies, each at a different stage of development. Its diversity creates a dynamic backdrop that enables the region to resume growth quickly, creating a wide range of unique opportunity set for investors. 

Strong economic fundamentals

Asia's commitment to reform in the decades after the Asian economic crisis has reshaped the continent's economic landscape. Broadly speaking, the region's foreign reserves and income levels have risen while deficit levels have fallen.  

The rise of the middle class

As the world's most populous continent, Asia is home to half of the world's middle class. Research suggests nearly 90% of those ascending to the ranks of the middle class in the coming years will be Asian,¹ sustaining the region's growth.

Stable, strong sovereign credit rating

The vast majority of countries and territories in the region have achieved an investment-grade credit rating. The region resides in the high-quality end of the emerging-market universe.
1 Financial Times, World Data Lab, September 2018.
An extensive Asian footprint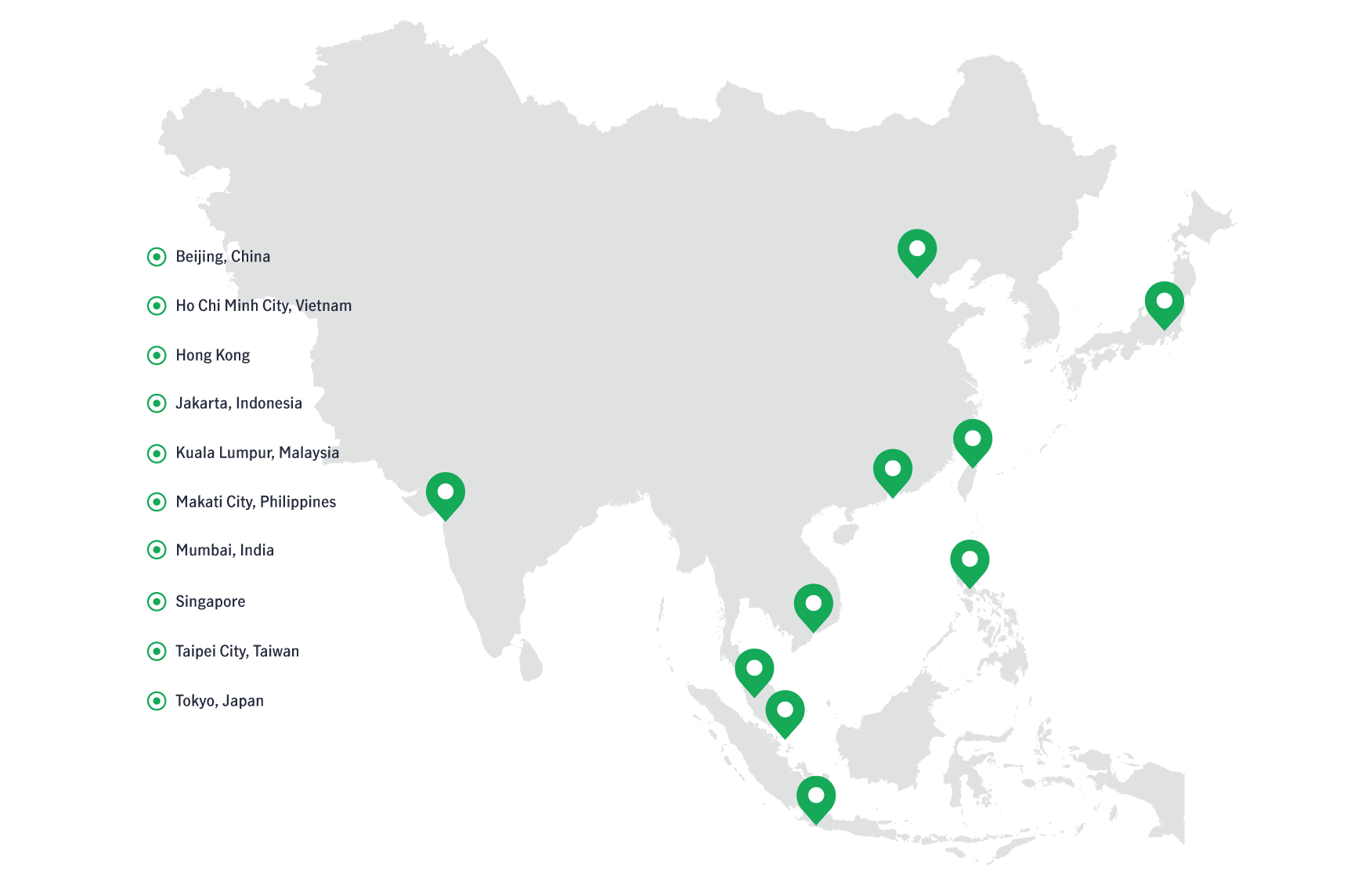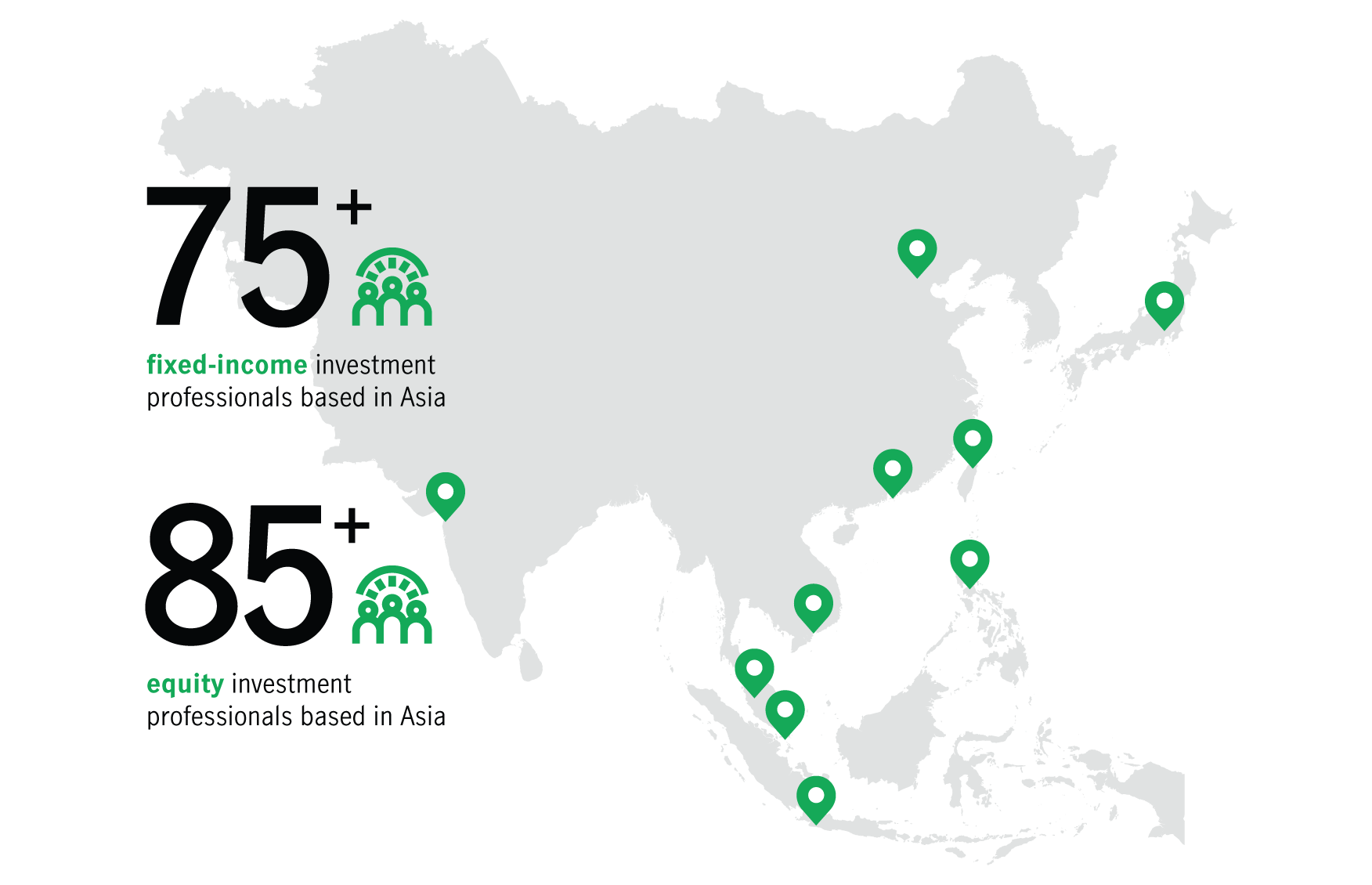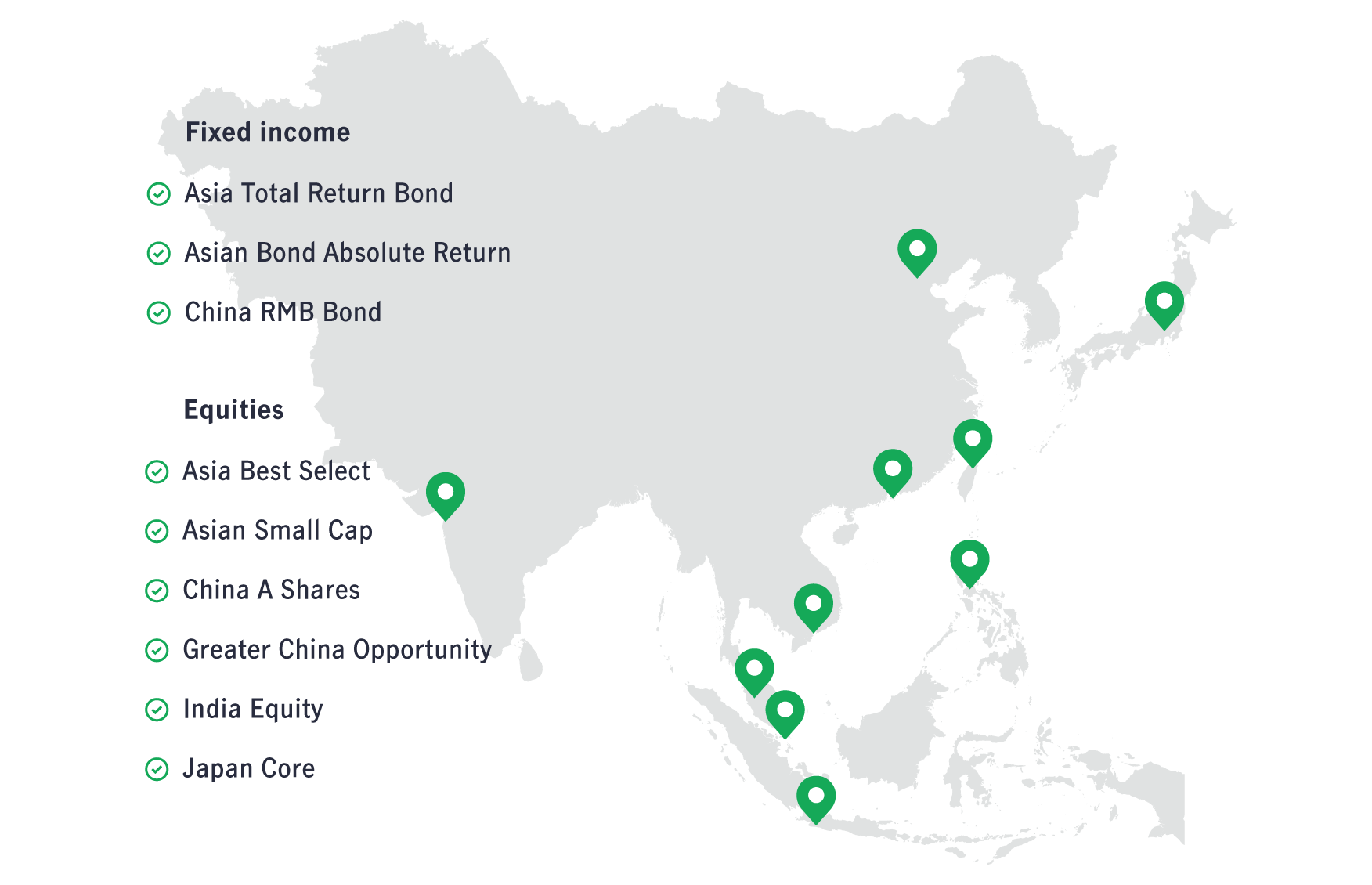 Manulife Financial Corporation, as of March 31, 2022, unless otherwise noted. AUM includes money market, index bonds, and absolute return rates assets, and excludes liability driven investing (LDI) assets; includes certain equity and fixed-income portions of balanced investments. The methodologies used to compile the assets under management are subject to change. The number of investment professionals is comprised of investment professionals of Manulife Investment Management, Manulife-TEDA Fund Management Co. Ltd., a 49% joint venture is a joint venture between Manulife Financial and Tianjin TEDA International Holding (Group) Co., Ltd, part of the Tianjin TEDA Investment Holding Co. Ltd. (TEDA), and Mahindra Manulife Investment Management Private Limited, a 49% joint venture of Manulife and Mahindra AMC. 
Sustainable Asia fixed income:
gaining momentum
The surge in investor interest in ESG investing in Asia provides policymakers and the broader finance industry with an opportunity to progress the sustainability agenda, but will our collective ambition be grand enough to capture the full extent of what's possible?
Download the white paper now
Asia's policymakers are embracing ESG

It's clear to us that sustainability is a key priority for policymakers in the region. This is likely to enable fixed-income investors to participate in efforts to deliver lasting sustainability solutions in Asia.

A comparable performance

There's growing recognition that sustainability is an important economic driver for investment performance. International Monetary Fund analysis suggests that the performance of sustainable and conventional funds is comparable.

Active management

By integrating ESG factor analysis into fundamental credit research and engaging in sustainability conversations with issuers, our Asian fixed-income team's active approach enables it to form a holistic view of risks and opportunities.
Explore our strategies
Asia's financial markets have changed dramatically in the last 20 years. The region's fixed-income market is now one of the world's largest regional bond markets, offering compelling opportunities from a rates, credit, and currencies perspective. Meanwhile, the Asian equity market is on track to become the world's largest stock market and home to numerous growth companies, many of which are transitioning from national champions to global leaders.
Opportunity amid volatility

Asia is home to many well-run, high-quality companies with strong balance sheets that are well equipped to ride out uncertainty.

Improving liquidity

Liquidity in both the Asian stock market and bond market have improved significantly in the last 20 years, enhancing market stability. 

Tapping into Asia's growth

Asian economies are well positioned to capture the growth of rising consumption and wealth across the region.
---
Related viewpoints