Manulife Global Thematic Opportunities Fund
In 2018, Manulife Investment Management proudly introduced to Canadian investors a new approach to global investing through our partnership with Pictet Asset Management, pioneers in thematic investing. With over 20 years of experience, Pictet's thematic equities team applies thematic approaches they've developed from megatrends that will shape our world for decades to come.
Source: Pictet Asset Management, 2021. 

1 Pictet Asset Management launched Global Thematic Opportunities for investors in Europe in October 2016. The Manulife Global Thematic Opportunities Fund was launched in Canada October 2018.
Investment themes
Investing in global equities using a thematic approach is very different from traditional investment styles. Pictet Asset Management's thematic equities team identifies themes underpinned by secular trends set to structurally change the way we live, how society operates, or how business is done. They devise focused thematic strategies and create investment universes they believe have the potential to outperform global equity indexes because of their potential to offer long-term sustainable investment returns based on predictable value drivers.
Constructing a focused thematic strategy at the intersection of a number of megatrends allows Pictet's actively managed thematic strategies to seek a compelling risk-adjusted return over the long run. The more megatrends at play in any area, the more compelling the investment theme becomes. What's more, their strategies typically focus on companies providing solutions to global challenges and aim to deliver better outcomes not just for investors, but for everyone.
Note that this video references the mutual fund. The fund is also available via the Manulife Private Investment Pools - MPIP Segregated Pools, Manulife GIF Select - InvestmentPlus Series, and Manulife GIF Select (original) -75 Series contracts.
Learn more about each theme

Biotech
Harness the power of medical innovation

With a growing population and increasing life expectancy, the world must find new ways to reduce healthcare costs and keep patients out of hospital. Biotechnology companies, using biological processes to manufacture products intended to improve the quality of our lives, will play a pivotal role in making new discoveries that can help solve these issues.
Where megatrends connect, powerful themes emerge
Meeting tomorrow's healthcare challenges
Biotechnology companies are playing a vital role in the future development of medicines that could help patients survive what are currently fatal diseases and improve the quality of life of people suffering from debilitating conditions. Pictet aims to find the most innovative companies developing drugs that can help combat lifestyle diseases and fatal illnesses, thereby helping ease the pressures on healthcare systems. A fertile corporate environment and ongoing scientific innovation mean the biotechnology industry is home to a large number of compelling opportunities for long-term investors.
There are 7,000 rare diseases, of which fewer than 5% can be treated
Source: "Rare Diseases: A Report on Orphan Drugs in the Pipeline," Pharmaceutical Research and Manufacturers of America, 2013.

Clean Energy
Join the transition to a lower-carbon economy
Increasing energy usage per capita, coupled with rapidly growing populations and economic expansion in emerging markets such as China and India, means demand for energy will continue to rise long into the future. In addition, there's a drive to establish secure supplies or to become more energy independent within developed countries. What's more, since fossil fuels are a finite resource, cleaner energy sources can fulfill future requirements and reduce their dependency on energy imports from abroad.
Where megatrends connect, powerful themes emerge
The winners of the future will be those who save it
We believe there are some excellent reasons to invest in the pioneering companies that are participating in the transition to clean energy. Not only could they help save our planet by limiting climate change, but they have very real potential to deliver strong, sustainable returns, making clean energy one of the most compelling investment opportunities of all.
Only 35% of the energy produced from fossil fuels to generate electricity is actually used, the rest is lost.
Source: International Energy Agency.

Digital
Join in the digital revolution that's transforming the way we live, work, and communicate
Digital technology has revolutionized the global economy, especially through the growth of mobile internet access. It's providing faster, cheaper, and more personalized solutions for businesses and consumers.
Where megatrends connect, powerful themes emerge
The digital economy has come of age
Sophisticated artificial intelligence, wearable technology, cryptocurrencies, and the expansion of the Internet of Things are just some of the developments testifying to the pace of change in digital technology. Many digital companies are now supported by solid business models, balance sheets, and earnings. In this period of unprecedented technological innovation, we aim to identify the most compelling opportunities in this fast-growing theme.
The digital economy is growing 3x faster than the global economy
Source: "World Economic Forum," International Monetary Fund, 2015.

Environmental
Harness growth opportunities whilst safeguarding the environment
Protecting the environment is now a priority for consumers, companies, and governments. Their converging interests, driven by increased global awareness, technological advances, and health concerns, are underpinning a global drive to safeguard the world's natural resources.
Where megatrends connect, powerful themes emerge
Investing for a sustainable future
Environmental issues are now a matter of global importance. Companies that provide effective products and services that increase resource efficiency and minimize pollution are well placed to grow strongly. In our view, by investing in these firms, investors can make a positive contribution towards a more sustainable world, as well as increase the potential for generating attractive capital gains.
The environmental market looks set to grow to US$3T by 2020, at a rate of 6% to 7% per year
Source: Pictet Asset Management, 2017.

Health
Support solutions that improve people's quality of life

All around the world, people are demanding a higher standard of living, including better healthcare, for themselves and their families. Pharmaceutical, medical, insurance, and healthcare companies are finding new ways to meet this global challenge.
Where megatrends connect, powerful themes emerge
Helping the world enjoy better health
Health has an attractive long-term potential through its focus on the companies most likely to meet the future needs of patients, healthcare professionals, and society. Our approach aims to exploit opportunities across the entire healthcare industry, with a strong focus on firms involved in innovation and increasing efficiency.
By 2050, over 330M people in China will be aged 65 or over— roughly 1 in every 4 people
Source: "World Population Ageing," United Nations, 2015.

Human
Invest in the services enabling us to live more fulfilling lives
Demographic shifts and technology have transformed our lives. Work is more transient, we are starting families later, living longer and going online for everything from education to exercise, or even to find a partner. As our lives become more complex and dynamic, consumerfocused services help us to adapt. For investors, they can provide growth, recurring revenue models and the potential to improve the well-being of individuals and communities. Ultimately, they can help us to lead more fulfilling lives.
Where megatrends connect, powerful themes emerge
Services for a new dynamic life model
As Humans in the 21st century we can live healthier, longer lives with better mental and physical wellbeing. Services that support us in those goals should provide enduring opportunities for investors and ultimately help us to lead more fulfilling lives.
65% of children entering primary school will have careers that do not yet exist.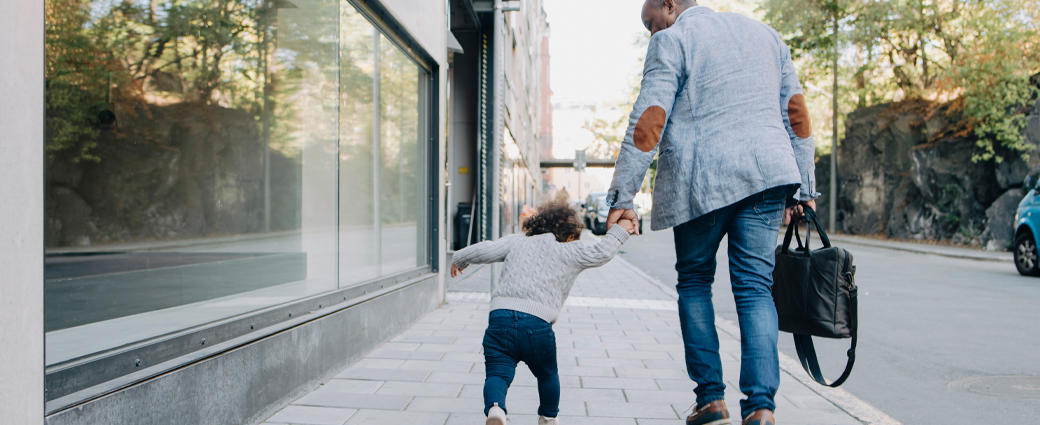 Nutrition
Help prevent and treat disease with nutrition

Malnutrition—eating either too little or too many nutrients—is one of the main social burdens of our time. Vast investment is needed to provide a growing global population with nutritionally high-quality food and deliver this in an efficient and sustainable way.
Where megatrends connect, powerful themes emerge
Food for thought
Nutrition takes a wholly positive approach, aiming to benefit from solutions, not problems—we don't invest in commodities or speculate on shortages in food. Rather, we focus on companies involved in helping to secure the world's future food supply and that therefore represent sustainable long-term opportunities for investors.
Every year, about 1/3 of the food produced for human consumption gets wasted worldwide
Source: Food and Agriculture Organization, 2015.

Robotics
Discover the next frontier of technological achievement

Significant advances in the Internet of Things and artificial intelligence, such as the emergence of deep learning algorithms, are revolutionizing robotics and automation technologies. Robots are no longer confined to the factory floor—they're becoming part of our day-to-day lives.
Where megatrends connect, powerful themes emerge
Robotics—the future of technology
Because of its ability to increase productivity, reduce costs, and help solve the challenges linked to an increasingly elderly population, the robotics sector is set to grow significantly faster than the broader economy. Robotics is a theme that will increasingly become a part of everyday life.
The industrial control and factory automation market is expected to reach US$239B by 2023, up from US$155B in 2017
Source: Medical Developments, October 2017.

Security
Support the solutions that create a safer world

Feeling safe and secure is a fundamental human need. Security is becoming increasingly important to governments, businesses, and individuals around the globe. From protecting against cyberattacks and guarding vital infrastructure to food safety and personal security, companies able to meet challenges linked to security will represent attractive long-term opportunities for investors.
Where megatrends connect, powerful themes emerge
Help safeguard the health, privacy, and well-being of people everywhere
The security sector is essential to modern life, helping to promote well-being and protect against rapidly changing threats. Security represents the best investment opportunities in a highly innovative and fast-moving sector wherever they are in the world. With so many opportunities still at an early stage of development, we believe the long-term case for investing in security is highly compelling.
The global security market is predicted to be worth around US$370B by 2022
Source: MarketsandMarkets, 2017.

Smart City
Building the future of cities

Cities occupy 2% of the earth's surface, but they're home to more than half its population and generate 80% of all economic output. As their populations swell, cities are having to find smarter solutions to meet the needs of their residents and improve their quality of life. We think that there's a huge growth opportunity for the companies helping to build, run, and manage cities in a better and more sustainable way.
Where megatrends connect, powerful themes emerge
Smart city—the future of cities
Innovative companies are developing new ideas and technologies to manage the demands of cities, including reducing the level of pollution they generate, consuming resources more efficiently, and improving healthcare and social facilities. We believe these companies present a significant growth opportunity. Our strategy may suit investors seeking long-term growth by investing in a theme that will shape the cities of tomorrow.
80% of the total investment required for smart cities is expected to come from the private sector

Timber
One of the world's most environmentally friendly, renewable resources

Wood is a highly versatile commodity. It's an excellent building material and the basis for a wide variety of packaging, board, and paper products. Traditionally, this valuable resource has only been accessible through private equity schemes or direct investment in timberland. By investing in publicly listed companies, our strategy offers the opportunity to invest across the wider timber sector for a more diversified approach.
Where megatrends connect, powerful themes emerge
Investment in timber is essential for a sustainable future
Demand for wood and wood products is increasing, but protecting forests is becoming a strategic priority for governments across the world. This means that forests and timber are likely to become increasingly valuable. Investing in Timber provides investors with the potential to achieve attractive returns and the opportunity to play a part in sustainable forest management.
Every year one acre of trees absorbs the same amount of CO² as produced by a car driving 26,000 miles—that's more than once around the world
Source: Arbor Environmental Alliance, 2015.

Water
Water is an essential natural resource—and demand is rapidly increasing
Water. Next to oxygen, it's the most important life support system of all. It has no substitutes, and although its supply is finite, demand is growing.
Where megatrends connect, powerful themes emerge
Tap into the most fundamental resource of all
Water is an essential resource for life—no one can live without it. But despite being renewable, it's also finite. What's more, global challenges such as urbanization, population growth, and climate change are putting existing water resources under increased stress. This means that the need to secure the current water supply, and increase its capacity through new technology and services, will be a major theme over the years to come—one that benefits from trillions of dollars of investment. Companies able to provide solutions to the global water challenge are likely to represent attractive opportunities for investors for several decades.
Only 0.25% of the planet's water is usable. The rest is salt water, polluted, or locked up in polar ice caps, glaciers, and permafrost
Source: United Nations Educational, Scientific and Cultural Organization, 2010. 
We identify themes that are underpinned by multiple megatrends—confident that in these themes we can find long-term future winners in the global stock market.
---
Introduction to megatrends
From ideas to investments

Manulife Investment Management is proud to introduce to Canadian investors a new approach to global investing through our partnership with Pictet Asset Management, pioneers in thematic investing. With over 20 years of experience, Pictet's thematic equities team applies thematic approaches they've developed from megatrends that will shape our world for decades to come.
Megatrends are powerful social, demographic, environmental, and technological forces of change that are reshaping our world. These trends are transforming the way countries are governed, companies are run, and people live their lives. Their impact includes the digitalization of the economy, the rapid expansion of cities, and the depletion of the earth's natural resources.
Analyzing and understanding these ideas is a complex task, one that requires a broad range of skills. Pictet works closely with a distinguished group of industry practitioners and academics who have developed a deep understanding of the structural trends transforming our world. It has changed their thinking about what a better functioning economy would look like and the companies set to be the future winners.
Mega is produced in partnership with Pictet, a pioneer in megatrend-driven thematic investing and partner to several distinguished research institutions and industry practitioners.
14 megatrends transforming our world
The increasing connectedness of business processes and economic activity, enabling the transfer of knowledge and goods directly from provider to receiver

The ability to meet current needs without compromising the ability of future generations to meet theirs

Knowledge is becoming an economic resource in the way raw materials, labour, and capital have traditionally been, as society transitions from the industrial age to the information age

Consumers are increasingly focusing on the intangible qualities of products and services, such as their ethical or aesthetic appeal, rather than their material attributes

More power to the people—politically, economically, and culturally

Acceleration and complexity

The increase in the rate of technological progress over time, resulting in products having a shorter shelf life

The application of science and knowledge to commercial or industrial processes

The increase in the world's capacity to produce goods and services

The evolution of a society once characterized by collective norms to one in which freedom of choice and the expression of one's individuality are more dominant

The process of increasing the efficiency of a sector by transforming it into a commercial business

The increasing global connectedness and flow of people, capital, products, services, information, technology, and culture

When extremes grow at the expense of the middle ground

Aging populations, rising wealth, and technological advances are making health a major source of expenditure for governments, organizations, and individuals across the world

The widening demographic divide between countries with younger workers and those, mostly in the West, with an aging and shrinking workforce
Traditional investment approaches are based on indexes that list companies by their market value—in other words, firms that have succeeded in the past. Pictet's thematic strategies, on the other hand, aim to harness the potential of the companies that will succeed in the future. By identifying the megatrends changing the world, we believe we can select the long-term winners in the global stock markets.
---
Megatrends are converted to investable themes and packaged together in a single solution
The distillation of Pictet Asset Management's (Pictet AM) entire thematic expertise is embodied in the Manulife Global Thematic Opportunities Fund, which is a best ideas global equity strategy that leverages expertise from across their specialized thematic teams.
The Fund is relatively concentrated and is not constrained to a benchmark, which typically results in high active share. Importantly, the Fund is built bottom-up with no top-down allocation between the different single themes, although the Fund has access to all of them.
The investment managers are very structured about choosing the best stocks, with significant focus on ensuring the stocks selected from across the various single-theme teams are compared consistently. There is also a level of human judgement in the final stock selection process helping to put forth the teams' very best convictions.
Reason to invest
Invest in the Future
Invest in a Bigger Picture
Benefit from a New Perspective on Global Equities
Access to a Broader Investment Opportunity Set
A Versatile Solution
Powered by the Pioneers of Thematic Investing
A Proprietary Process Developed and Refined Over 20 years
---
---
Unless otherwise noted, the opinions expressed are those of Pictet Asset Management and not necessarily those of Manulife, are as of the post date, and are subject to change based on market and other conditions. All overviews and commentary are intended to be general in nature and for current interest. Consult with an investment professional regarding your specific investment situation.

Commissions, trailing commissions, management fees and expenses all may be associated with mutual fund investments. Please read the fund facts as well as the prospectus of the mutual funds before investing. Mutual funds are not guaranteed, their values change frequently, and past performance may not be repeated. Manulife Funds and Manulife Corporate Classes are managed by Manulife Investments, a division of Manulife Asset Management Limited.

Any amount that is allocated to a segregated fund is invested at the risk of the contractholder and may increase or decrease in value. Withdrawals proportionally decrease Maturity and Death Benefit Guarantees. The Manufacturers Life Insurance Company is the issuer of the Manulife GIF Select insurance contracts and is the guarantor of any guarantee provisions therein.