Behavioural economics
Understanding investor behaviour to help achieve better client outcomes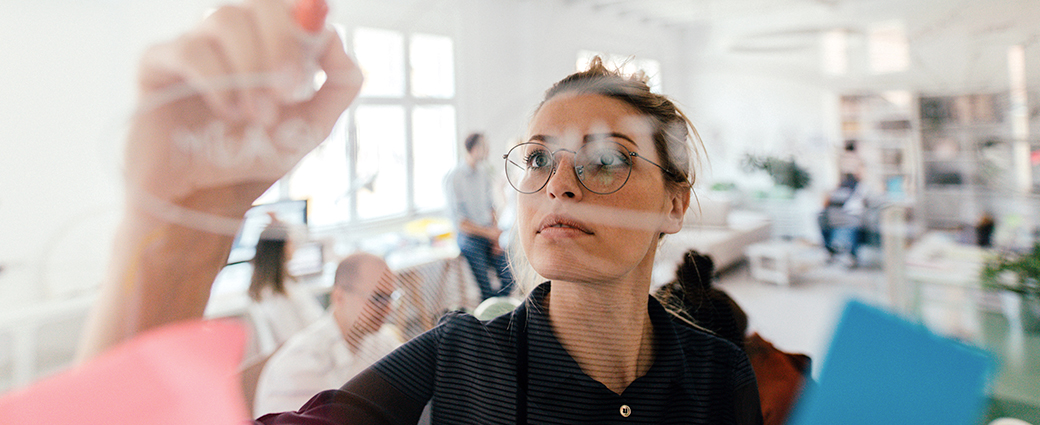 Short on time? Read the complete study later, but take a look at our summary of the study and its findings. 
What we learned: employing behavioural economics (BE) can create tangibly superior outcomes for clients and advisors, and for their relationship.

BE-informed tactics nearly doubled clients' likelihood of following advisor recommendations

Using BE principles led to more diversified portfolios

Behaviourally modified advice helped participants improve the better risk/reward balance in their portfolios
Behavioural economics for financial advisors 
A multi-module course eligible for continuing education credits. Advisors — BE ready for your next client conversation!
Announcing an exclusive new course on the Manulife CE Centre: Behavioural economics for advisors. We worked with our strategic partner, BEworks — the world's first behavioural insight consulting firm dedicated to applying behavioural economics in real-world challenges — to offer this select six-part learning module.

Behavioural economics for advisors dives deep into the science of investor behaviour. Developed with Dan Ariely, PhD, one of the most prominent leaders in the field, this course will give advisors insight into how the environment and context can shape people's behaviour in predictable ways, and the psychology that influences financial decisions.

Contact your sales teams for more information, or take advantage of this unique learning opportunity now in the Manulife CE Centre through Advisor Portal.

Access Advisor Portal (Log-in required)
Manulife Investment Management and BEworks 
Manulife Investment Management has partnered with BEworks, a leading behavioural economics consulting firm, to deliver insight on the principles of behavioural economics and investor financial decision-making that will enhance the ability of advisors to understand and counteract the negative aspects of human emotions, especially in volatile markets.
Dr. David R. Lewis
President, BEworks Research Institute
Show more

Show less

Prior to joining BEworks, David was an assistant professor at the Ted Rogers School of Retail Management at Ryerson University. He has held numerous senior positions in the financial services industry, including head of banking at Barclays Wealth USA, head of banking products at UBS Financial Services USA, board chair at UBS Bank USA, and chief marketing officer and chief information technology officer at ING DIRECT USA. David earned a PhD in Marketing, specializing in consumer behavior, from the Lazaridis School of Business and Economics at Wilfred Laurier University, and an MBA in Strategy and Finance from the Schulich School of Business at York University. David also holds the Chartered Financial Analyst designation.
Catherine Milum
Head of Wealth Sales, Wealth and Asset Management, Canada at Manulife Investment Management
Show more

Show less

Catherine Milum is a customer-obsessed sales powerhouse. From client services to sales and marketing, she has spent her career learning, training and making customers' decisions easier and their lives better.

As the Head of Wealth Sales, Wealth and Asset Management, Canada, Catherine guides the National Sales team, of more than 100 professionals, by openly imparting her knowledge and experience to help advisors grow their business.

Recognized as one of "Canada's Most Powerful Women" by the Women's Executive Network, and a 2019 "Champion of Change" recipient by Women in Capital Markets, Catherine is a trailblazer in the wealth industry. She's passionate about growing strong relationships and developing the abilities of talented team members – with a specific focus on women in the industry. She's also an accomplished presenter, with hundreds of seminars on countless topics, under her belt.

For Catherine, information-sharing is about connecting and having fun, and her creative approach has earned her a reputation as one of the top practice management leaders and sales trainers in the industry.
Behavioural economics insights 
Unlock insight into the principles of behavioural economics to enhance your ability to understand and counteract the negative aspects of human emotions in financial decision-making, especially in volatile markets.
Read more
Advisor toolkit — using behavioural economics to help clients make better financial decisions 

Our behavioural economics toolkit explains investing behaviours and how you can use this knowledge to help your clients make better decisions.

Download the toolkit
Contact us
Behavioural economics shows how clients may think when making investment decisions during the best of times and in difficult times. By understanding the ideas of behaviourally informed advice, you can find ways to help your clients manage their emotional reactions in different market conditions. Advisors, fill in your information and click Submit to have a Manulife Investment Management contact you about the benefits of BE.
* indicates a required field
This field is required.