Core Fixed Income Strategy
The Global Equity Strategy seeks to provide long-term capital appreciation through investment in high-quality global companies bought at the right price. Its long-term approach is designed to deliver strong risk-adjusted performance with downside market protection.
Strategy
Our process is relatively simple: we buy high quality companies on attractive valuations. The value-add is in the execution – in our detailed research process and scenario modelling, combined with steadfast application of our investment process. We seek to build a portfolio of quality companies that have strong franchises, management teams, balance sheets and cash flows. Utilizing in-depth research, meeting the senior management team and scenario modelling to understand the quality of the business. Focus on downside risk, the first question we ask when considering any potential investment is "how much could we lose?"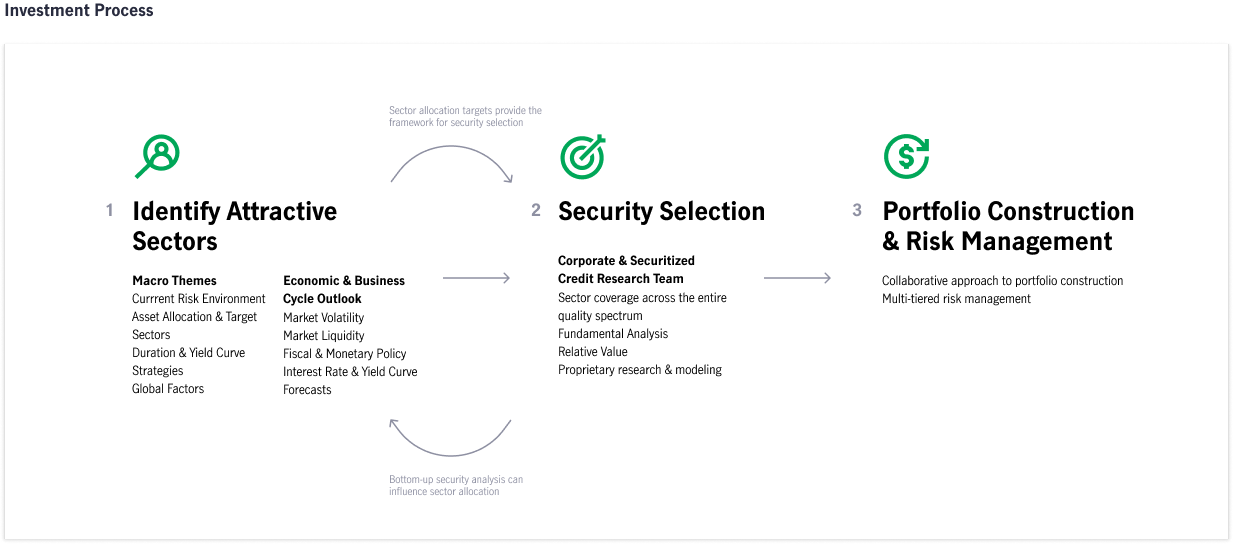 Manulife Investment Management is the global wealth and asset management segment of Manulife Financial Corporation. We draw on more than 150 years of financial stewardship to partner with clients across our institutional, retail, and retirement businesses globally. Our specialist approach to money management includes the highly differentiated strategies of our fixed-income, specialized equity, multiasset solutions, and private markets teams—along with access to specialized, unaffiliated asset managers from around the world through our multimanager model. The Global Equity strategy seeks long-term capital appreciation by employing an unconstrained, bottomup stock selection process based on disciplined fundamental research with the aim to create a diversified portfolio of quality global equities of any size from around the world that demonstrate compelling value and generate sustainable cash flows. The MSCI World Net TR Index is a free float-adjusted market capitalization weighted index that is designed to measure the equity market performance of the developed markets. The MSCI Index range uses the maximum withholding tax rate applicable to institutional investors in calculating MSCI net dividends.