What to know before meeting with a financial advisor
Getting professional financial advice can take you a big step closer to achieving your financial goals; in fact, 80% of investors say their advisor helped them save.¹ Financial advisors can help you get your budget in order, make smart investments, or plan for retirement more confidently. If you plan to work with a financial advisor, knowing what to expect when you meet for the first time can help you get the most out of the experience.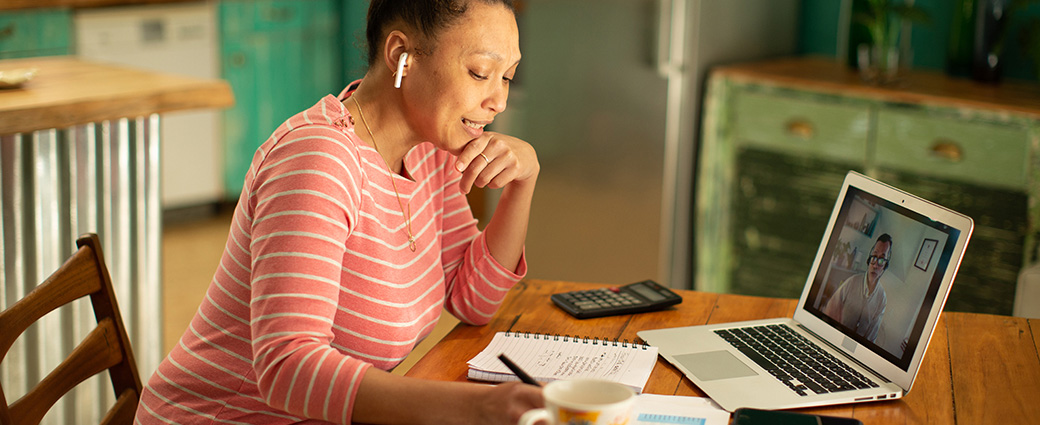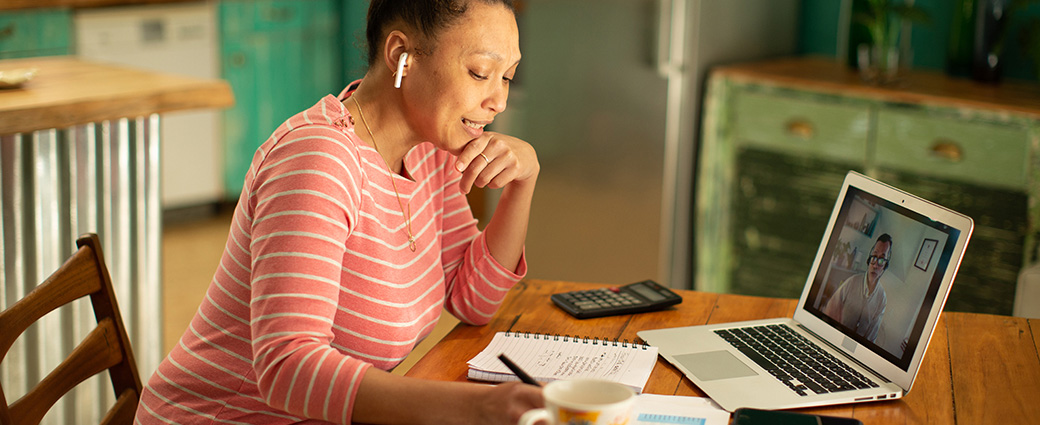 Questions to ask your financial advisor in your first meeting
The first time you meet with your financial advisor, you'll want to spend time simply getting to know each other. Want to break the ice? Here are five questions to ask your financial advisor to make sure you've chosen the right person to help you.
1 How long have you been a financial advisor?

2 What areas of planning can you help with (household budgeting, investments, retirement, debt management, insurance, etc.)?
3 What's the most common problem you help your clients solve?
4 How will we work together?
5 How do you get paid? What are your fees?
Make sure you're comfortable with the answers and that the advisor's skills align with your goals.
What to expect in your meeting with your financial advisor
Talking about your financial goals

Everyone has different financial goals, and it's important to lay them out clearly so your advisor can help you reach them. Your advisor will likely ask you about your short- and long-term goals. Here are some you may want to discuss with your advisor: 
Day-to-day budgeting

Buying a home
Repaying debt
Saving and investing more effectively
Whether it's a down payment on a house or setting aside money for a rainy day, understanding your goals can help your advisor determine how much you need to save and the best place to keep your money while it grows.

Reviewing your financial documents 

If you want to bring your bank statements, monthly bills, and other financial documents to your meeting, that can be a big help. It's not absolutely necessary, but the more information you can offer your advisor, the more detailed the advice may be. Here are some of the documents and other information you may want to have ready:
Bank statements

Financial assets
Pension, registered retirement savings plan, and tax-free savings account statements
Employee benefits booklet 
Monthly payments and regular bills
You might feel uncomfortable sharing this information, and that's normal. But keep in mind that financial advisors are there to help you, and the more they know, the better they can help.

Your advisor may suggest other documents and information to bring when you meet again and may share some recommendations after your first meeting, or the advisor may take time to review your goals and financial state and make personalized recommendations the next time you meet.


If you're a Manulife group retirement member, your program may include access to PlanRight advisors at no additional cost to you. Check with your employer or plan sponsor to see if this benefit is part of your group retirement program. 

1 "Canadian Investors' Perceptions of Mutual Funds and the Mutual Fund Industry," Pollara, 2019.
The commentary in this publication is for general information only and should not be considered legal, financial, or tax advice to any party. Individuals should seek the advice of professionals to ensure that any action taken with respect to this information is appropriate to their specific situation.