A path forward to support employees' financial well-being
Financial well-being improved during the pandemic, with many people using that time to build their savings and pay down debt. But last year, this progress reversed course due to record-high inflation and rising interest rates. People have had to make tough decisions about their spending and long-term goals—and their financial and mental health have suffered. Despite these challenges, there is an opportunity for employers to help, which can directly affect business success.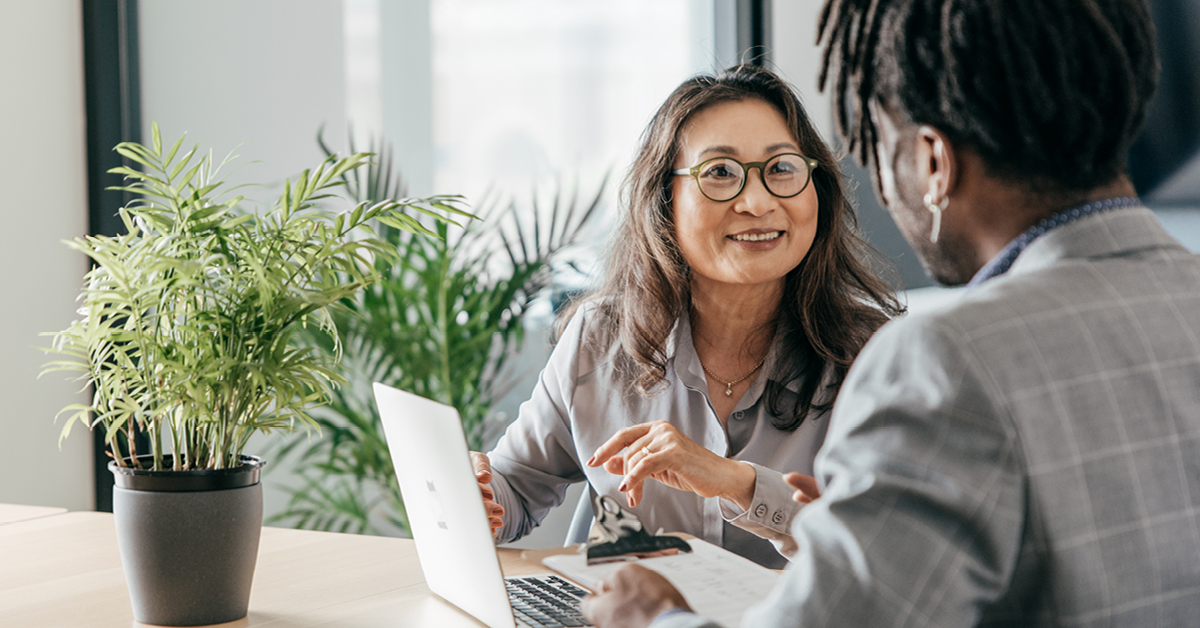 Financial stress: paying off debt and saving money are a challenge  
Our third annual survey of Canadian workers reveals that more than 4 in 10 are unhappy with their personal financial situation. Top financial stressors include credit card debt and lack of short- and long-term savings. 

Workers are feeling the weight of their poor financial situations:

71% of Canadian workers are worried about having financial difficulties in 2023
56% feel their level of debt is a problem
37% find saving money right now is a challenge
16% have dipped into their savings to be able to afford daily life
Those under age 55 are more likely than boomers to have taken money out of their savings. But when that happens, they get further away from their savings goals and miss out on benefits like compounding interest.
Almost three-quarters of Canadian workers are concerned about their level of financial stress.  

While financial stress is widespread across many demographics, the numbers are even higher when we look at specific demographics like women, those in younger generations, and those with lower household incomes:

88% of people with a household income under $50K
79% of divorced or widowed people
79% of people without a plan for retirement
76% of women
75% of Gen Z and Gen X
Certain populations are disproportionately affected by economic stress and uncertainty: The survey found that women compared to men are, for example, more likely to be adjusting their spending habits and less likely to be sure of their retirement plan in response to current economic conditions.
Personal finances and stress are taking up time at work

As much as people try to keep their personal and work lives separate, many find it hard to leave their financial concerns at home. This makes stress not only a personal issue but a business issue that could have real costs to employers in the form of absenteeism and lost productivity.

However, there is a silver lining in our survey: 62% of workers are interested in getting help from their employer. Canadian workers need—and want—help navigating external economic events. And they want that help from a trusted source, like their employer. The data shows that those who are financially stressed are even more likely to want help from their employer than those that aren't. 

Helping employees manage their financial wellness benefits employers, too

How can you help?   

Instead of viewing financial stress as a challenge, you can get started by reframing it as an opportunity. Most employees say their employer has at least some influence on their financial decision-making. As an employer, you've got an opportunity to help your employees. 

Over the past three years, we see a trend with many workers interested in support from their employers, especially when it comes to financial planning and mental health.
Source: Manulife stress, finances, and well-being survey, 2022.
Offering employees access to financial wellness resources, including financial advisors through workplace plans, can significantly help employees feel less financially stressed. Not only does it benefit employees, but survey respondents told us it also helps with talent acquisition and retention.
Consider a variety of options that can support the diverse needs and challenges of your employees, including direct outreach, online engagement, one-on-one advice, webinars, and virtual educational sessions so they can stay connected with your program and its resources in a way that works for them. 

More than ever, employees need and expect communications and solutions to be tailored to their needs. They need help making financial decisions, which means they're looking for relevant, timely guidance—whether using personalized digital tools or getting one-on-one help from a financial professional.  

Next steps to engage your employees

Think about what steps you could take to help reduce the financial stress of your employees:

What tools or services or education opportunities are you currently offering? What else could you offer to help them feel more empowered? 


Education and financial literacy can be incredibly helpful because it's often the unknown that generates stress. 


Is there an opportunity for you to partner with a third party that could help you engage both the general employee population and specific groups? 


You might save time and resources working with an external partner versus going it alone.
Pick the path that is right for your organization and your employees, and remember that your strategy can evolve over time.
Support that works

Greater engagement is connected to stronger financial health: The more engaged people are with their finances, the more optimistic they are about their situation.

If your employees are unsure of where they stand financially, helping them with their well-being by offering a financial wellness program can potentially result in positive outcomes for your business by:

Reducing employee stress

Improving employee wellness
Boosting engagement and productivity
Look for opportunities to partner with a group plan provider that can help you offer a comprehensive financial wellness program for your employees, or leverage your existing group program, to help reduce their financial stress and, in turn, potentially help your bottom line.  

All data is from the 2022 Manulife Retirement stress, finances, and well-being survey. This year's survey was conducted with 1,551 Canadians using Angus Reid's research panel. The survey was conducted in English and French from November 28, 2022, to December 8, 2022, with an average survey length of approximately 17 minutes per respondent. Survey respondents were age 18 and up, were employed, and contribute to an employer-sponsored retirement plan. The maximum margin of sampling error at the 95% confidence level is ± 2.3%. The 2022 stress, finances, and well-being survey was commissioned by Manulife and John Hancock Retirement and conducted by Edelman DXI. Manulife is not affiliated with Edelman DXI, and neither is responsible for the liabilities of the other. The commentary in this publication is for general information only and should not be considered legal, financial, or tax advice to any party. Individuals should seek the advice of professionals to ensure that any action taken with respect to this information is appropriate to their specific situation.