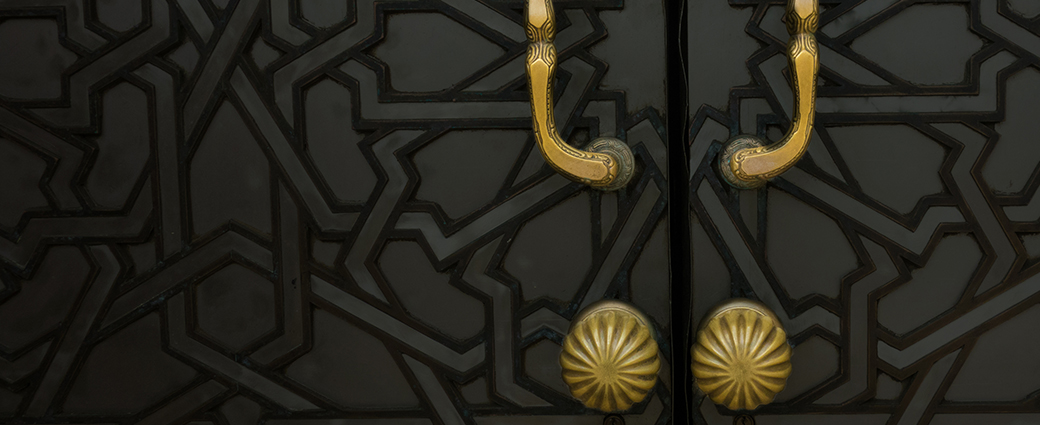 My team and I just closed out our 2019 travel. After collectively spending about 300 days meeting with our clients across this country, we now turn our attention to 2020. With that in mind, we thought we would aggregate many of our thoughts on 2020 in the 20 charts we have below. These are by no means all-encompassing on our thoughts for next year but do present some ideas and perspective on what we should consider, as far as what the opportunities and risks are for the year ahead.
Enjoy!
"The charts are only relevant when you're top of them!"
— Noel Gallagher
1. "The yield curve always inverts before a recession" goes the phrase…but what if it doesn't?
Debate continues to rage with the inverted yield curve, or lack thereof, as reason why we are not headed toward a recession. We would agree that a broad-based US economic recession is a low probability event in the next 6-12 months. However, just because the yield curve isn't inverted (the 10-2 spread) and may not invert doesn't mean that a recession isn't possible. Since 1970, when the 10-2 spread flattens on a year-over-year (YOY) basis and is within 10 basis points (bps), a recession follows, on average, 22.7 months and with a median of 20 months later. The spread of the yield curve fell below 10 bps in August of 2019, which according to history, would put the next recession in the middle of 2021. We are getting ever closer to the next recession, but it probably won't be 2020.
2. It was never an interest rate problem.
While Jay Powell, Chairman of the Federal Reserve and the Federal Open Market Committee (FOMC), cut interest rates three times (75 bps) this year to support the US economy dealing with a trade war, we argue the credit markets wouldn't have suggested they needed to. According to the Chicago Fed's national Financial Conditions Credit Sub-Index, credit conditions were, and remain, quite accommodative. In fact, as the Fed was raising rates between 2015 and 2018, credit conditions eased. If we see a softening of the US economy in 2020, credit conditions that were a significant input to the recession in 2008 are unlikely to be the cause.
3. Falling shorts may push crude above US$60 into 2020.
We have long been observers of speculative interest in the crude markets (non-commercial interest). Along with supply-and-demand fundamentals, speculators have swung the price of crude over the years. Currently, the short position has been dropping to levels not seen since the second quarter of 2018, when the price per barrel of West Texas Intermediate (WTI) crude was above US$65. Long-interest accumulation has lagged the shorts, but we would speculate that a catch-up is on its way. Speculative interest would suggest a return to higher prices for crude.
4. Higher oil prices may support the Canadian economy.
If we see a push higher for WTI, we may see a commensurate push for Western Canada Select (WCS) and support for the Canadian economy. Historically, the Canadian economy has been positively correlated at a lag of three months, with a change in price for crude as measured by WCS. At current prices (US$36.10/bbl at the end of November), Canadian GDP is set to show an improvement YOY into the beginning of 2020. If the price for WCS remains at its current level, we would expect a weakening of the Canadian economy. However, if our theory regarding chart 3 holds true, and WCS averages US$50 next year, the Canadian economy should see a healthier growth profile.
5. The last word on oil
The S&P/TSX Composite Index has been an outlier in 2019 with healthy earnings growth. Historically, earnings for the TSX have correlated with the change in the price of crude YOY. If we see WTI average US$60/bbl in 2020, the TSX should continue to see strong earnings growth, which would set it apart from its international peers. Low relative valuation coupled with stronger earnings growth could drive returns on the S&P/TSX Composite above those of the S&P 500 Index and MSCI EAFE Index in 2020.
6. Copper prices may be signaling a turn in the Chinese economy.
Copper is often referred to as "Dr. Copper" as it tends to be a decent signal for the health of the global economy. Copper has also been a decent indicator of the change in the Chinese economy, at least from an import perspective. Over the past couple of years, followers of the price of copper would have noticed a sharp decline YOY; Chinese import growth YOY followed the decline trend. Should copper prices remain at their current level of US$2.76/lb, it would signal an improving import environment for China into 2020 — or at the very least, a bottoming.
7. Nothing to see here, the US economy has slowed but no recession yet.
The Chicago Fed National Activity Index (CFNAI) is a monthly index designed to gauge the overall health of the United States economy. THE CFNAI is a weighted average of 85 monthly indicators of national economic activity and is closely followed by the US Federal Reserve. Historically, when the CFNAI three-month moving average value moves below -0.70 following a period of economic expansion, there is an increasing likelihood that a recession has begun. Conversely, when the CFNAI-MA3 value moves above -0.70 following a period of economic contraction, there is an increasing likelihood that a recession has ended. The current reading would suggest a weaker economic environment but one that is still far from recession.
8. The machines fight back with a turnaround in semiconductor sales.
While not "Skynet",[DH1]  the global semiconductor industry is a uniquely important contributor to the broader global economy, as semi-conductors are the backbone of every electronic device that we take for granted. Semiconductors allowed the miniaturization of electrical components and allowed electronic devices to become affordable to the masses. Without them, we would not have any cell phones, personal computers, big screen TVs, GPS, drones, printers, Wi-Fi, digital photo, Google, etc. As a result, semiconductor sales have a strong correlation to MSCI World Index trailing 12-month earnings. Recent data suggests that semiconductor sales may have bottomed, which could indicate that global earnings growth has troughed.
9. "I don't want that shiny new big-ticket item…or do I?"
Consumers who are confident in their own employment situation are much more likely to buy expensive household items. While manufacturing and capital expenditures by businesses have been weak in the US, the economy has been supported by a strong US consumer. Historically, consumer confidence in big-ticket purchases tends to trail off during the latter stages of an economic cycle. This trend was interrupted recently for a couple of months. We'll be watching this metric closely in 2020 to gauge whether the late cycle behavior reappears.
10. Unemployment says recession is further off.
Since 1948, the US economy has been in a recession or was entering one when the unemployment rate increased at least half of one percent off its cyclical lows. Regardless of where the cyclical low for unemployment fell, recessions have occurred 11 times following this inflection point. In this current cycle, the unemployment rate reached a low of 3.5% in November 2019. This would imply that an unemployment rate of 4.0% would start along the path to the next recession.
11. "But what about all that money the Fed printed?" (yeah, we love busting that myth)
A question that we often receive is whether the US term structure is reliable as an indicator (coincident or otherwise) for economic activity given the unprecedented amount of US central bank intervention since the Great Financial Crisis. In other words, are yields really a reflection of the economy or have they been "manipulated with all the printing of money?" The size of the Federal Reserve's balance sheet has grown four times since the financial crisis via multiple quantitative easing programs. Be that as it may, the graph below highlights that the health of US manufacturing and the US 10 Year Treasury rates have trended in line with each other since the Great Financial Crisis, regardless of quantitative easing.
12. Sweden exports more than just meatballs and frustrating IKEA furniture…and it doesn't look encouraging for Europe.
The Swedish economy exports cars, refined petroleum, vehicle parts, medicine, and paper and wood products. Sweden's largest trading partners are European Union nations, which account for eight of their top 10 trading partners. Those countries account for nearly 85% of Sweden's top 10 exports. After stabilization of Euro Area PMIs over the past couple of months, the Swedish data suggests that if this historical relationship continues, Euro Area PMI is unlikely to continue its recent improvement.
13. It's still early but the US Manufacturing economy may be bottoming.
One could argue that the US manufacturing economy has been experiencing a recession amid rising trade headwinds and slowing global economies. However, there appears to be light at the end of the tunnel. Historically, the difference between the ISM New Orders and Inventories indices had led the broader ISM Manufacturing PMI by six months. The spread between new orders and inventories has been trending higher in three of the last four months. While not enough to call a trend, the inflection point is worth noting. Recent data suggests that as we enter the summer of 2020, manufacturing should finally dig itself out of its recessionary hole.
14. History would suggest investors can profit from the dip — but pay attention to recession risk!
The S&P 500 compound annual growth rate has been 7.6%, excluding dividends, since 1950. However, the ride is rarely smooth. On average the US equity market suffers two 5% pullbacks in any calendar year or one 10% correction every couple of years. Often, these market pullbacks or corrections are opportunities to be taken advantage of. The chart below illustrates that investors can capitalize on volatility by adding to equities during pullbacks or corrections that are function of negative sentiment. But beware, corrections in recessionary conditions lead to further downside. With less evidence of a pending recession, we would embrace a correction should one occur. Oh, and the last correction was Q4 2018.
15. South Korea, the Sweden of the world
South Korean exports are a closely watched bellwether by our team for world trade, as it's the world's fifth largest exporter but also exports a wide variety of goods (most notably electrical machinery) that find themselves into many of the products that we use. South Korea's top export destinations are China, US, Vietnam, Hong Kong, and Japan. Many of South Korea's exports are used along the supply chain in final products manufacturing in these countries. Globalization over the past two decades has resulted in South Korean exports tracking MSCI EAFE earnings closely (in addition to the S&P 500 Index). We will be watching South Korean exports closely to see whether we are nearing an infliction point leading to a potential recovery in MSCI EAFE earnings.
16. Are investors changing their behavior?
Mutual fund investors are a fickle bunch. They tend to follow the trend of the market and ironically buy high and sell low. But is a change in the wind taking hold? Typically, when the S&P 500 Index is up YOY, the 12-month moving average for equity and balanced net flows follows strongly. However, as investors were selling into the correction last December, as they typically do, they have not embraced the recovery in 2019 but rather continue to sell out of equity and balanced funds (including ETFs). Will a very positive statement to close out the calendar year shift sentiment? Or is there more of a demographic shift at play?
17. And by the way, where did all the equity investors go?
Excluding gains, all of the inflows into equity and balanced mutual funds in the United States since 1998 have effectively been redeemed. Some of the proceeds have flowed into equity ETFs but more recently, since March 2018 to be specific, equity and balanced funds including ETFs have been in net redemptions. Bond funds and ETFs have been the beneficiary to the flows. Perhaps this is as a result of an aging investor population planning for retirement. However, at the same time, investor appetite for bonds has made it easier for corporations to issue new debt and do what with some of it? Yep, buy back the equity that the retail investors apparently don't want. It is a virtuous cycle after all.
18. On the one hand, the market isn't as expensive as it was in March of 2000, but on the other hand, it is…
We tend to look at the market as one single P/E ratio. In that regard, the market isn't as expensive as it was at the top in March 2000. But is that the best way to look at things? When we apply the constituents of the S&P 500 Index to what we call a "value curve", it tells a different story. While the most expensive 245 stocks on the S&P 500 Index today are cheaper than the most expensive 245 stocks of March 2000 (as measured by the trailing 12-month P/E ratio), the cheapest 255 stocks today are more expensive than their 2000 equivalents. On average, this market is cheaper than in 2000, but averages don't often tell the whole story.
19. The S&P/TSX Composite Index has decoupled from the rest of the world.
Market correlations ebb and flow. Historically, the Canadian equity market has consistently held a higher correlation to Asia than to other developed markets around the world. That has changed over the past three years, where Canadian equities have decoupled not only from the US, Europe, and Japan but also from Asia. Canada appears to offer greater diversification relative to other equity markets. Given attractive valuation, prospects for improved earnings growth, and greater diversification benefits, perhaps it is time to once again refocus our attention to the Great White North.
20. It's all relative!
"What will the Fed do the next time there is a recession?" is a common question we receive given the low level of interest rates. The presumption is that the Fed "needed" to get the Federal Funds Rate to "normal levels" in order to have room to cut in the next recession. "Normal levels" was considered by many to be north of 4%. On average, when the FOMC cuts, it cuts by 500 bps. Therefore, if rates weren't at least that high, what could the Fed possibly do next time? We suggest it isn't the absolute level of Fed cuts but relative [DH1] that matters. During a recession, the Fed cuts the Federal Funds Rate by a relative 68% on average. Outside of a recession, when the Fed eases, it eases by a relative 25% on average. Take this most recent easing. Going from 2.50% to 1.75% is a cut of rates by approximately 30% — or near the average mid-cycle. Should we see a recession before the Fed has an opportunity to raise, it still has plenty of room when looked at this way. Assuming a relative reduction in rates by 70%, the Federal Funds Rate during the next recession will reach 0.25% to 0.50%. Negative yields are a possibility in the United States, but it wouldn't be because the Fed needs to cut by 500 bps.
A rise in interest rates typically causes bond prices to fall. The longer the average maturity of the bonds held by a fund, the more sensitive a fund is likely to be to interest-rate changes. The yield earned by a fund will vary with changes in interest rates.

Currency risk is the risk that fluctuations in exchange rates may adversely affect the value of a fund's investments.

The opinions expressed are those of Manulife Investment Management as of the date of this publication, and are subject to change based on market and other conditions. The information and/or analysis contained in this material have been compiled or arrived at from sources believed to be reliable but Manulife Investment Management does not make any representation as to their accuracy, correctness, usefulness or completeness and does not accept liability for any loss arising from the use hereof or the information and/or analysis contained herein. Manulife Investment Management disclaims any responsibility to update such information. Neither Manulife Investment Management or its affiliates, nor any of their directors, officers or employees shall assume any liability or responsibility for any direct or indirect loss or damage or any other consequence of any person acting or not acting in reliance on the information contained herein.

All overviews and commentary are intended to be general in nature and for current interest. While helpful, these overviews are no substitute for professional tax, investment or legal advice. Clients should seek professional advice for their particular situation. Neither Manulife, Manulife Investment Management Limited, Manulife Investment Management, nor any of their affiliates or representatives is providing tax, investment or legal advice. Past performance does not guarantee future results. This material was prepared solely for informational purposes, does not constitute an offer or an invitation by or on behalf of Manulife Investment Management to any person to buy or sell any security and is no indication of trading intent in any fund or account managed by Manulife Investment Management. No investment strategy or risk management technique can guarantee returns or eliminate risk in any market environment. Unless otherwise specified, all data is sourced from Manulife Investment Management.

Manulife, Stylized M Design, and Manulife Investment Management & Design are trademarks of The Manufacturers Life Insurance Company and are used by it, and its affiliates under license.