Finding value in a late-cycle economy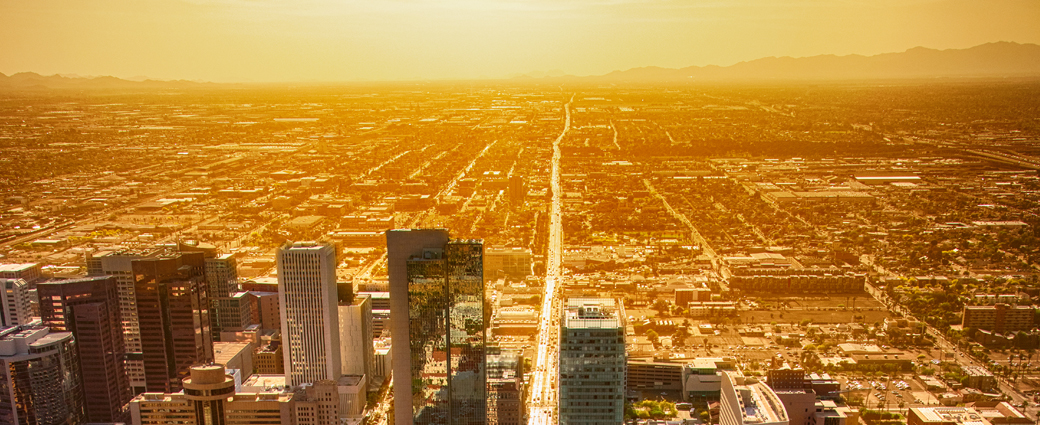 Key takeaways:
With markets now in late-cycle territory, stock price volatility has become a greater challenge for investors.
Stock price is one way to assess company risk, but by focusing on short-term movements, investors risk missing out on longer-term business-value creation at underlying companies.
With a clearer picture of where business value is being generated, investors could benefit from potentially more consistent returns.
For all the talk of long-term investments, the fact remains: Short-term movements in stock prices still drive many equity investments. If oil supply jumps in the Middle East, the share price of an energy services company in Canada may plunge. Should medical regulators implement new rules in Europe, investors could underweight healthcare stocks from Switzerland to South Africa. Never mind that these companies may be sound businesses, with strong management and sensible levels of debt. Once doubts emerge, some investors surge toward the exit in search of the next big thing.
Late-cycle economy
Today, we find ourselves more than 10 years into the longest bull market in history, with economic data suggesting we're now in late-cycle territory. As such, stock price volatility has undoubtedly become a greater challenge. We believe, however, that by focusing on short-term movements, investors risk missing out on longer-term business-value creation at the underlying company level. As the welter of daily, weekly, and monthly reports attest, markets and investors remain preoccupied with stock prices, viewing their moves as a proxy for risk and a company's value. Instead, we would argue that risk often can be much more accurately measured by examining the underlying business and its potential for creating—and maintaining—value.
By assessing risk based not only on stock price, but also on the company's potential for permanent loss of capital, investors may be better able to create a diversified portfolio comprising securities of both quality and value, potentially providing superior risk-adjusted returns. This means rigorously assessing the innate value of the business and how its earnings will stand up over time.
More specifically, in measuring how likely a company is to suffer permanent capital loss, we believe it's important to look at three risk factors: 
Permanent loss in earnings power: Companies under threat from new competition would be vulnerable to a considerable drop in their pricing power. To mitigate against this, we look for companies that have a sustainable competitive advantage, high and stable profitability, and a strong management team.
Excessive financial leverage: High levels of debt can translate into a permanent loss of earnings potential, an outcome we believe savvy investors can help guard against by looking for companies with minimal leverage in their financial structure.
Excessive valuation: At times of market exuberance, companies' valuations can soar more than 50x their earnings (as happened with the likes of Coca-Cola during the dot-com boom in the late 1990s).¹ Irrespective of how well the business is doing, companies bought at such inflated valuations are unlikely to produce market-beating returns over the longer term. To avoid this, it's important to pay close attention to valuation at the individual security level and the portfolio as a whole.
Celebrating diversity
We believe there's value in creating a portfolio based on a broad range of criteria that can be applied across time, geographies, market capitalizations, and sectors. In practice, this means a portfolio that's sector agnostic, with companies and industries assessed not on whether they belong to a certain index or region, but on whether they can create business value according to rigorous but adaptable criteria.
Let's take one example of what this means in practice. In Canada, investors looking for a diversified portfolio might consider putting money into the benchmark index, the TSX Composite.² In fact, some two-thirds of the TSX is taken up by just three sectors: financials, energy, and materials. Should a major slump take place in one sector (energy, for example), the effects on the overall index can be severe. However, by seeking companies with strong longer-term earnings potential, investors can be more confident that whatever the short-term movements in the market, the businesses' fundamentals will not necessarily deteriorate along with the broader index.
The business of creating value
So far, a lot has been said about companies that create business value. But what exactly does this mean? And how do investors go about finding companies that meet those standards?
There are three key criteria that we believe are important in evaluating the risk of each company:
Earnings: In looking for companies with a sustainable competitive advantage, we believe it's important to evaluate the level and stability of earnings power through multiple business cycles and environments. In practice, for our team, for example, this means exhaustive research of figures—revenues, asset productivity, costs—along with interviews with senior management at almost 500 companies a year.
Management skill and ownership: Typically, we'd assess strong management through factors such as its length of time in the business, governance standards, and, crucially, how skilled it was at allocating capital. This ability can frequently be gauged by the business's cost of capital, which should be considerably lower at well-run companies.
Financial leverage: Companies with high levels of leverage in their financial structure face big payments to lenders and bondholders, making them far more vulnerable in the event of an economic downturn.
Taken together, these three tools can help investors to create a scalable and repeatable means of assessing companies irrespective of location or sector. Whether it's a utility in Brazil or a retailer in Russia, we believe this process can help investors to attach buy and sell targets to a wide array of companies around the world, giving investors the opportunity to build a "conglomerate" portfolio that's fully diversified by levels of business risk.
Searching for demonstrable long-term value
Amid the late stages of the longest bull market in history and the short-term market swings that come with it, we believe in the importance of focusing on companies with demonstrable long-term value. Looking at underlying business risks can help investors weather volatility, get a clearer picture of where business value is being generated—and reap the benefits of potentially more consistent returns.
1. "Why Do Troubled Companies Like BP Outperform Coca-Cola For 20+ Years?" Seeking Alpha, December 2, 2013. 2. The S&P/TSX index is an index of the stock prices of the largest companies in the Toronto Stock Exchange (TSX) as measured by market capitalization. It is not possible to invest directly in an index.

The opinions expressed are those of Manulife Investment Management as of the date of this publication, and are subject to change based on market and other conditions. The information and/or analysis contained in this material have been compiled or arrived at from sources believed to be reliable but Manulife Investment Management does not make any representation as to their accuracy, correctness, usefulness or completeness and does not accept liability for any loss arising from the use hereof or the information and/or analysis contained herein. Manulife Investment Management disclaims any responsibility to update such information. Neither Manulife Investment Management or its affiliates, nor any of their directors, officers or employees shall assume any liability or responsibility for any direct or indirect loss or damage or any other consequence of any person acting or not acting in reliance on the information contained herein.

All overviews and commentary are intended to be general in nature and for current interest. While helpful, these overviews are no substitute for professional tax, investment or legal advice. Clients should seek professional advice for their particular situation. Neither Manulife, Manulife Investment Management Limited, Manulife Investment Management, nor any of their affiliates or representatives is providing tax, investment or legal advice. Past performance does not guarantee future results. This material was prepared solely for informational purposes, does not constitute an offer or an invitation by or on behalf of Manulife Investment Management to any person to buy or sell any security and is no indication of trading intent in any fund or account managed by Manulife Investment Management. No investment strategy or risk management technique can guarantee returns or eliminate risk in any market environment. Unless otherwise specified, all data is sourced from Manulife Investment Management.

Manulife, Manulife Investment Management, the Stylized M Design, and Manulife Investment Management & Stylized M Design are trademarks of The Manufacturers Life Insurance Company and are used by it, and by its affiliates under license.