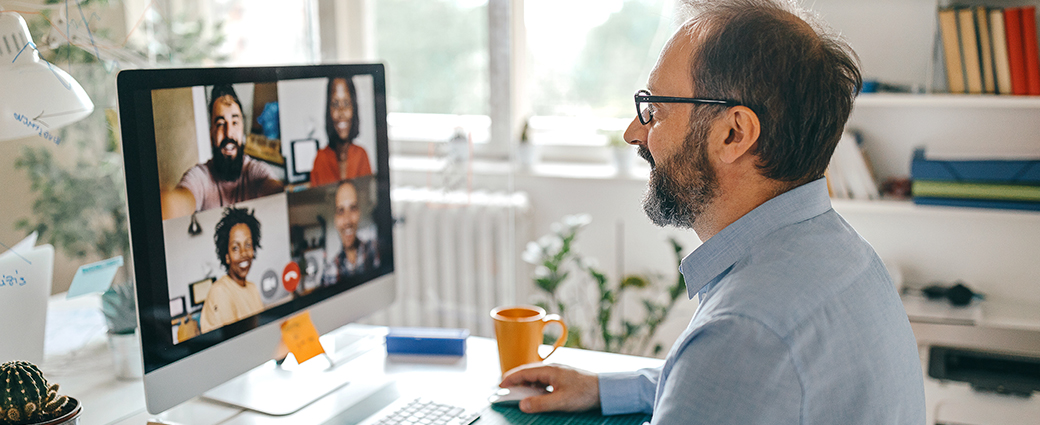 The value of advice in planning your financial strategy
The experience of the coronavirus pandemic clearly confirmed that Canadians are much better prepared to face challenges and make informed decisions when they can trust and rely on the advice of experts. Thankfully, we can only speculate how the situation could have unfolded without the commitment of leading authorities to guide us through such unprecedented circumstances.

The lesson learned through this time of uncertainty can easily be applied to personal financial matters, given that the two are so closely linked. When a crisis occurs and the markets react, it's natural for investors to wonder how it'll affect their personal finances. During such times, the value of advice can especially prove its worth, in finance, as well as other areas.
Where would we be without the aid of good advice?
Few people would diagnose their own medical issues, prepare their own legal proceedings, or perhaps fix their own car without the aid of good advice. Managing your finances isn't so different. Since economies can sprint, stumble, stop, and restart at any time, having a qualified partner who can help you assess market fluctuations and how to consider responding to them can be a valuable asset.
After all, a sudden change in a person's financial situation, like the loss of a job or an economic downturn, can cause great stress and anxiety. Advisors know this and will talk through the situation with options that can help you move forward with confidence as opposed to second-guessing, acting on emotional impulses or, worse still, abandoning the markets altogether.
A 2019 study from the CIRANO Institute showed that investors who received professional advice accumulated almost four times more assets after 15 years than comparable investors without advisors.1
More than numbers
The typical image of an advisor who crunches numbers while watching insurance rates and stock markets rise and fall applies only loosely to the current reality of the profession. These days, advisors reflect how much the financial and insurance industries have changed in recent years, and with them, client expectations. Basic service delivery is no longer enough to fulfill a successful client-advisor relationship. Advisors monitor the market data and investment trends that many people would admit to having neither the time nor the passion to follow too intensively. In today's swiftly moving global economy, clients can rely on advisors for leadership, clarity, understanding, and motivation, especially in challenging times.
"Working with an advisor is all about communicating and collaborating as a team," says Bernard Letendre, Head of Wealth and Asset Management, Canada at Manulife Investment Management. "The conversation has moved beyond one-sided recommendations of a particular product versus another and now focuses on building a holistic relationship that looks at the bigger picture. Clients should feel more confident driving the conversation towards their financial concerns, whether it's retirement savings, affording their children's education, looking after insurance or estate-planning needs, or rebalancing a portfolio. Advisors can present the facts and respond with clear insights and advice that can help clients through any economic scenario."
Stay current and connected
Becoming more comfortable with and informed about investments and insurance can feel intimidating, but now might be a great time to challenge yourself to learn more about your own finances, how investing works, or the various ways that insurance can assist with estate planning. Think about going to the doctor for a check-up, even when you're healthy. Between those appointments, it's generally up to you to monitor and maintain your own good health. When it comes time to visit the doctor again, the conversation can instantly move up to a new level of understanding, which enables you to gain more value from the discussion.
The same applies in a client-advisor relationship. You've made a commitment to save and invest your money with goals in mind — and if you prepare yourself to make educated decisions about the strategies that'll help you achieve them, it'll be more than worth the effort. An abundance of online sources is available to enhance your knowledge of the terminology, laws, trends, and events in the markets, as well as the diverse landscape of insurance plans. An advisor can also point you towards helpful resources that can deepen your understanding of any specific topics that interest you.
At the same time, advisors continually expand their own knowledge and skill sets to respond more effectively to individual client requests. This year, there's been a sharp upswing in adopting digital programs to maintain client communication and service standards without the need for face-to-face contact.
"The digital programs and platforms we've been using for convenience have suddenly become essential for conducting business in a post-pandemic world," says Rob Hollingsworth, Vice President and Head of Insurance Sales, Retail Markets, Canada at Manulife Investment Management. "With the aid of video conferencing, digital signatures, and document-sharing technology, it's easier than ever for an advisor to reliably keep up with any personal needs and life events through the current circumstances and into the future."
Advice as a wise investment
Advice can be instrumental in helping you stay focused on your long-term and short-term goals, with strategies that react positively to market volatility, such as portfolio diversification, dollar-cost averaging, and maintaining a balanced portfolio.
While there's no crystal ball of market performance guarantees, seeking the advice of an expert is itself a wise investment. Consider scheduling regular touchpoints with your advisor that coincide with the changing seasons — spring, summer, fall, and winter — to review, plan, and discuss opportunities that can help you feel confident and assured. And if you don't have an advisor, a great place to start is by reaching out to friends and colleagues for recommendations on advisors they know and trust. There's no better time than today.

Watch a few short videos to learn how advisors can help
1 www.ific.ca/en/news/ific-and-pollara-release-2019-canadian-investor-survey 2 Ibid.

© 2020 Manulife. The persons and situations depicted are fictional and their resemblance to anyone living or dead is purely coincidental. This media is for information purposes only and is not intended to provide specific financial, tax, legal, accounting or other advice and should not be relied upon in that regard. Many of the issues discussed will vary by province. Individuals should seek the advice of professionals to ensure that any action taken with respect to this information is appropriate to their specific situation. E & O E. Commissions, trailing commissions, management fees and expenses all may be associated with mutual fund investments. Please read the fund facts as well as the prospectus before investing. Mutual funds are not guaranteed, their values change frequently and past performance may not be repeated. Any amount that is allocated to a segregated fund is invested at the risk of the contractholder and may increase or decrease in value.