Bring the magic
Growing your practice with exceptional service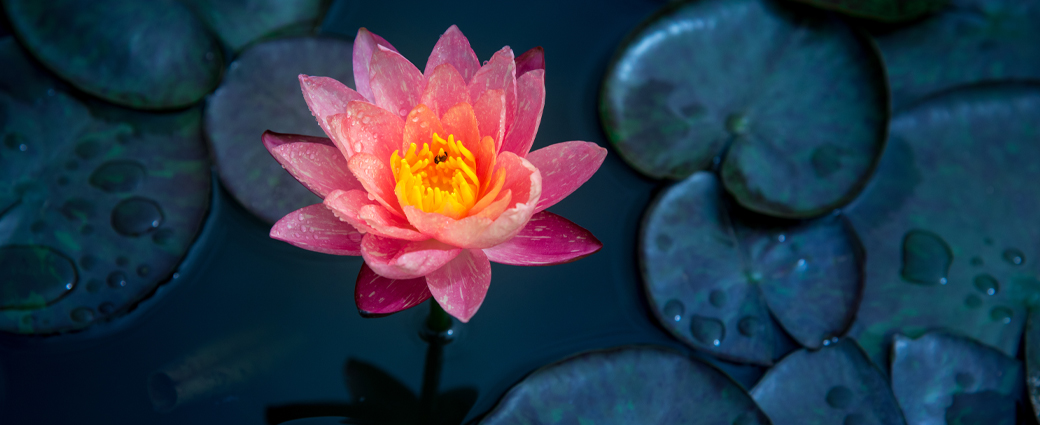 You may not be surprised to learn that the most common way of getting new clients is through introductions and referrals from family, friends, colleagues, and professional alliances. According to research by the Oechsli Institute, 86 per cent of affluent clients discovered their financial advisor through an introduction, referral, or word-of-mouth.1 But getting referrals and introductions isn't always easy.
Approximately 90 per cent of clients are satisfied with their advisors.2 This statistic has two implications. First, it means 90 per cent of your prospective clients are satisfied with their current advisor. So why would they deal with you instead? If they're already satisfied with their current advisor, what makes you different? Really think about that: what makes you different?
Second, it means that 90 per cent of your existing clients are satisfied with you, which may sound like better news. But being satisfied isn't enough! A key reason why clients are satisfied is because their advisor is doing exactly what is expected of them.
Exceeding expectations
To increase the volume of introductions and referrals you receive, you need your existing clients to be extremely satisfied with what you do for them. In other words, you need to turn your clients into advocates. Advocates will introduce you to others without being asked. They will speak positively about you to others when you're not there.
When people are extremely satisfied with something, they tend to talk about it with others — in effect, your clients become influencers. Think about the family vacation experience you get at some of the major theme park resorts. When speaking individually to advisors, I'll ask if they've ever been to a vacation theme park, and in almost all cases the answer is "Yes." I'll ask if they talk to others about their trip when they return home, and again the answer is usually "Yes." The experience is so great that they almost always talk about it when they get back.
The theme park doesn't need to hand out brochures and ask visitors to distribute them to other people they think will have a great time there. The organization knows that by creating an exceptional experience and outstanding memories, their guests will become advocates and will want to tell others.
When I think about the family trips my wife and I took when our kids were younger, two very distinct memories come to mind: how those theme park vacations made me feel, and the attention to detail. I felt an excitement as I entered the gates, and I noted, among other details, the cleanliness and background music always present. The experience always exceeded my expectations, which made me not just satisfied, but extremely satisfied.
When clients deal with you, are you exceeding their expectations? Are you creating a magical experience? Do you make it easy for them to be an advocate and talk about you when you're not present? What is it about dealing with you that they remember most and want to share with others?
It has been said that "people will forget what you did, people will forget what you said, but people will never forget how you made them feel." Making clients feel special, valued, and understood is vital to client advocacy. How you make clients feel will help you stand apart from other advisors.
When the decision is made to establish an advisor-client relationship, it's always the client who makes that choice. While the advisor makes the decision to establish and maintain processes, it's the client who's in the driver's seat. For someone to become a client, there needs to be a signature on a contract or agreement. Choosing to sign is the client's decision to make, not the advisor's.

Elevating the client experience
That's why it's vitally important to run your practice through the viewpoint of the client. When advisors adjust their practice to grow and become more efficient, quite often they make decisions based on what's best for them and their practice using ideas from other advisors. Instead, advisors should consider structuring their practice through the eyes of the client. Thinking about client expectations allows you to create an exceptional experience that's fully focused on what clients need and expect.
When thinking about your clients, consider what the experience is like from their viewpoint and how they might feel when dealing with you. After clients meet with you, are they thinking that it was time well spent and that you provided them with value? Have you exceeded their expectations? How likely are they to talk to others about you?
Simple things you can do to help elevate the client experience
Exceed your client's expectations.
Understand what's truly important to your client — don't assume. What are their values, fears, aspirations, concerns, interests, and expectations?
Connect with your clients on an emotional level.
Listen to what they're saying, and I mean really listen.
Have your staff refer to them by name when they arrive in your office — everyone likes to be called by name.
Be transparent and put the interests of the client first.
Have a complete understanding of their family, recreational interests, occupation, and financial situation.
Offer meaningful and relevant tokens of appreciation.
Let the client know you on a personal level — be a person, not just their advisor.
Interactions and communications with clients need to be meaningful, relevant, and genuine. They need to feel they're receiving value from you that goes above and beyond what they may initially expect.
By consciously paying attention to the experience your clients have when dealing with you, and by focusing on creating exceptional memories, you can create client advocates who'll talk about you in a very positive light, leading to a greater number of introductions and unsolicited referrals.
John Stewart
Field Director, Practice Management, Manulife Advisory Services
With more than 30 years of experience in the financial services industry, John Stewart develops and delivers strategies and programs to help advisors drive overall business and revenue growth.
1 2017 Affluent Consumer Research Report, The Oechsli Institute, 2017. 2 Littlechild, Julie. The Current Crisis, the Impact on Client Loyalty, and the Implications for Your Business. Investments & Wealth Institute, 2020. https://investmentsandwealth.org/getmedia/9d3a6f45-9a6d-4927-bdd9-0275fa80dfe5/2020-littlechild-investor-research-article.pdf

© 2020 Manulife. The persons and situations depicted are fictional and their resemblance to anyone living or dead is purely coincidental. This media is for information purposes only and is not intended to provide specific financial, tax, legal, accounting or other advice and should not be relied upon in that regard. Many of the issues discussed will vary by province. Individuals should seek the advice of professionals to ensure that any action taken with respect to this information is appropriate to their specific situation. E & O E. Commissions, trailing commissions, management fees and expenses all may be associated with mutual fund investments. Please read the fund facts as well as the prospectus before investing. Mutual funds are not guaranteed, their values change frequently and past performance may not be repeated. Any amount that is allocated to a segregated fund is invested at the risk of the contract holder and may increase or decrease in value.