A(nother) random walk down Pennsylvania Avenue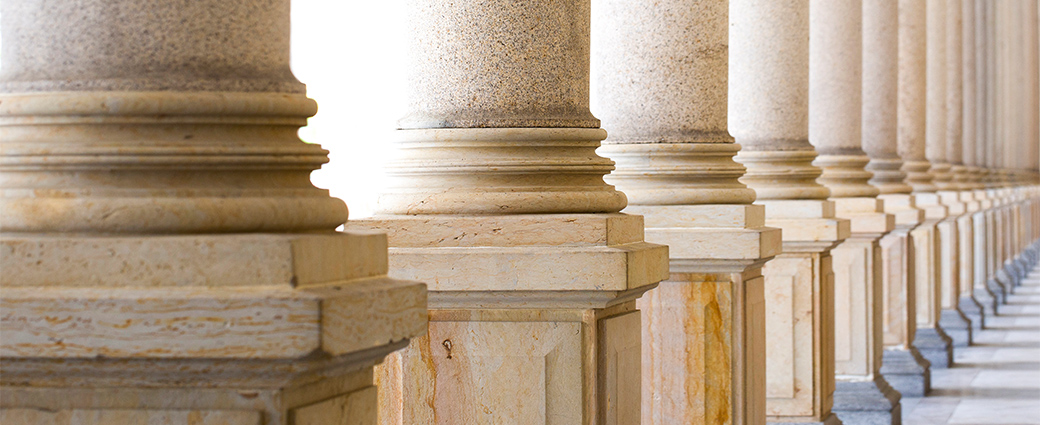 Never cared for what they do
Never cared for what they know
But I know
… And nothing else matters
—      "Nothing Else Matters" by Metallica (James Hetfield, Lars Ulrich)
There are two things that are essentially inevitable every four years, a U.S. presidential election and, not coincidentally, an increase in investors' questions about how the outcome will impact the financial markets. But does it even matter? Elections, economic growth, and markets all move in cycles. Sometimes they coincide and sometimes they don't. While government policies can have an impact on the economy and markets, it's rarely immediate or profound. There are even times that markets react to policies enacted by outgoing presidents to the benefit or detriment of the incoming one through no fault of their own.
Economic growth is only one factor that tends to drive equity markets over time. The others are the market fundamentals such as earnings growth and valuation.
The popular belief is that a Republican president will result in better stock market returns, as they're believed to be more positive for Wall Street by way of policies that support higher earnings growth for companies. However, when looking at the performance of the S&P 500, including dividends, since 1945, the opposite is true, as the stock market has returned 14.9% on an annualized basis with a Democratic president compared to 10.6% under a Republican president. The average for all years 1945 to 2019 was 12.6%. The results are fairly skewed though, as Republicans have had the unfortunate circumstance of overseeing six of the worst calendar-year returns. George W. Bush had three of the worst calendar-year stock market returns as a result of the dot-com bubble and the Great Financial Crisis.
Markets are somewhat less enthusiastic in election years. The S&P 500 Index has posted an average return of 9.95%, including dividends, during a year in which Americans elect a President. Years in which the incumbent was seeking re-election fared much better than years in which a new President must be elected — the difference between the two being an average gain of 14.30% for the former and 4.50% for the latter.
The stronger than average stock market performance data in the final year of a first term may be the reason the sitting president almost always wins re-election. On only two occasions since 1945 (excluding Lyndon B. Johnson and Gerald Ford), has a president not won re-election for a second four-year term.
Rather than focus on 2020 returns, perhaps we should look at how markets react following elections. In the first year of a president's term, the equity markets favour the incumbent political party over a change in the White House. If the ruling party maintained power, the first year of the new term returned an average of 15.4%. When there's a change in party, the first-year average return for the S&P 500 Index drops to 5.7%. However, when looking at the full four-year term, the returns are virtually the same regardless of political party — 13.0% and 12.6%, respectively. This would suggest that the first year of a party change is the worst year of the four.
If there's a common belief that political policy drives market performance, then we must examine the different results under different combinations of the entire government, and not just the presidency.
This election, there are 35 Senate seats up for grabs, many of which are expected to be extremely competitive as Democrats vie for control of the Senate. Twelve seats held by Democrats and 23 seats held by Republicans are up for election, including the Arizona special election and the Georgia special election. The Senate is currently made up of 53 Republicans, 45 Democrat, and 2 independents who caucus with the Democrats. So, the Democrats must win three or four seats to take control of the Senate — three if the new vice president is a Democrat and four if not.
All 435 seats in the House of Representatives are up for election. Democrats currently hold a majority with 232 seats, compared to 198 seats for Republicans, one for Libertarian Party, and four vacant seats.
There are six potential outcomes for the makeup of the government, two of which clearly lag the others — a Republican-controlled government returning an average of 9.5% and a Republican president with a Democratic Congress returning an average of 8.7%. Once again, however, these numbers get skewed due to the strong negative performance under Republican presidents, as previously mentioned. There's one aspect of the makeup of the government that is clearly positive for markets, and that's a split Congress, which has returned an average of 17.2% per year.
While individual sectors could experience more ups and downs as a result of political party platforms, the overall market is less likely to be affected by legislation. Regardless of the way you cut up the various outcomes of the election, history shows that there isn't that much difference in terms of performance.
Ultimately, performance will be driven by the same factors as it is every other year: dividend yield, change in price-to-earnings ratio, and change in earnings growth. As always, we encourage investors to focus on the fundamentals, and nothing else matters.
Kevin Headland
Senior Investment Strategist
A rise in interest rates typically causes bond prices to fall. The longer the average maturity of the bonds held by a fund, the more sensitive a fund is likely to be to interest-rate changes. The yield earned by a fund will vary with changes in interest rates.

Currency risk is the risk that fluctuations in exchange rates may adversely affect the value of a fund's investments.

The opinions expressed are those of Manulife Investment Management as of the date of this publication, and are subject to change based on market and other conditions. The information and/or analysis contained in this material have been compiled or arrived at from sources believed to be reliable but Manulife Investment Management does not make any representation as to their accuracy, correctness, usefulness or completeness and does not accept liability for any loss arising from the use hereof or the information and/or analysis contained herein. Manulife Investment Management disclaims any responsibility to update such information. Neither Manulife Investment Management or its affiliates, nor any of their directors, officers or employees shall assume any liability or responsibility for any direct or indirect loss or damage or any other consequence of any person acting or not acting in reliance on the information contained herein.

All overviews and commentary are intended to be general in nature and for current interest. While helpful, these overviews are no substitute for professional tax, investment or legal advice. Clients should seek professional advice for their particular situation. Neither Manulife, Manulife Investment Management Limited, Manulife Investment Management, nor any of their affiliates or representatives is providing tax, investment or legal advice. Past performance does not guarantee future results. This material was prepared solely for informational purposes, does not constitute an offer or an invitation by or on behalf of Manulife Investment Management to any person to buy or sell any security and is no indication of trading intent in any fund or account managed by Manulife Investment Management. No investment strategy or risk management technique can guarantee returns or eliminate risk in any market environment. Unless otherwise specified, all data is sourced from Manulife Investment Management.

Manulife, Manulife Investment Management, the Stylized M Design, and Manulife Investment Management & Stylized M Design are trademarks of The Manufacturers Life Insurance Company and are used by it, and by its affiliates under license.