Capital Markets Strategy team 2021 outlook — the rapid reopen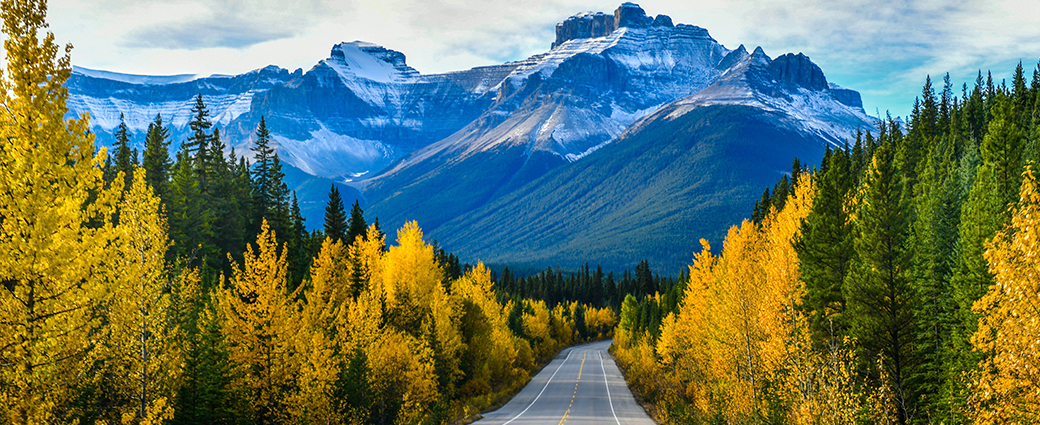 "… and when a defining moment comes along, you define the moment … or the moment defines you."
– Kevin Costner (as Roy McAvoy in Tin Cup)
As I started to write our 2021 outlook, I reviewed our Investment notes that my team issued through 2020. Our 2020 outlook was quickly rendered irrelevant as COVID-19 spread around the world, shuttering economies and throwing financial markets into disarray. Our views ranged from initial caution to skepticism of the rally in the spring to embracing equity risk in the summer and fall as the data started to indicate a V-shaped recovery where it mattered to equity markets.
Towards the end of the year, I was asked by a colleague, what was the one thing I learned in 2020? In other words, what did I learn from the market experience of the year? What a great question! One we should continue to ask ourselves periodically. After thinking about it, it came to this …
Our philosophy within the Capital Markets Strategy team is fairly simple: ask ourselves, how do we make money? With regards to the markets, it includes (but isn't limited to) identifying the direction for earnings growth, inflation, interest rates, and the economy; be aware of valuation (but don't handcuff ourselves to it); and understand that any short-term fickle nature of the market isn't reflective of the longer-term opportunity set.
Despite all the uncertainty, the negative news, the political banter, the bear market, the recession, and the recovery to where we finished the year, it was the data-driven approach to our investment strategy and consistency of process that kept us on the right path. Our positioning wasn't without doubt. Like many others, we questioned each stage of the rally, waiting for the next shoe to drop. But through it all, we returned to the proven method we've built over the last decade or more. In other words, what did I learn? Trust the process.
My team and I spoke to thousands of advisors and clients over the year. And rightfully so, there was much nervousness through the start of the pandemic, the summer's second wave, the U.S. election and its aftermath. Headlines may have always given us a reason to sell equities, but the data suggested otherwise.
We started 2020 underweight equities in our model portfolio on the belief that valuation was stretched against a backdrop of lackluster earnings growth. But as mentioned, any 2020 forecasting was quickly made irrelevant as the pandemic emerged. An underweight equities in our model, however, started to shift at the end of the first quarter to an overweight by the end of the third quarter (against a traditional 60% equity/40% fixed income benchmark). Why? Because our forward-looking indicators suggested that we were heading into an improving environment for equities. And that's how we must remain focused — forward looking. — not on the risks that may arise in the near-term as we transition from an environment where COVID-19 continues to rage, but to an environment 12 months from now where more of the global population is protected against COVID and we enter an environment that we call the rapid reopen.
As we look ahead through 2021 and into 2022, we must ask ourselves, will the environment get incrementally better or incrementally worse? We believe, better. The basis for this is the belief that COVID-19 will be come less and less of an issue as more vaccines become readily available. With this in mind, we offer our three key themes for 2021 and the rapid reopen.
Economic history doesn't repeat, but it does rhyme
It's true that the next quarter or two offer up a significant amount of uncertainty. However, with each passing month, we get closer to a time when COVID-19 is no longer dominating the headlines. We expect the epicenter of growth to continue to be around Asia, but as we shift closer to herd immunity (through vaccination or otherwise), economies around the world reopen. The labour market improves as inventories catch up with demand. A key element to the rapid recovery will be a release of excess savings and pent-up demand as consumers take advantage of their newfound financial position.
The Capital Markets Strategy Growth/inflation momentum matrix examines multiple growth metrics (GDP, OECD US LEI, ISM PMI, etc.) against the inflationary backdrop to determine individual asset class performance (on an average four-quarter basis). Through our macro-research, we then determine the growth/inflation environment that we believe we're moving into over the next 12 months. We believe we're heading into a period of accelerating economic growth and accelerating inflation.
Certain asset classes perform their best in such an environment. These include:
Canadian stocks (S&P/TSX Composite Index)
emerging market stocks (MSCI EM Index)
commodities (CRB Commodity Index).
Other asset classes that perform well in this environment include:
U.S. large and small cap stocks (S&P 500 Index and Russell 2000 Index)
gold
high-yield bonds.
The U.S. dollar (DXY Index) and long-duration bonds (U.S. 10-Year Treasury) tend to underperform in this environment.
Equity markets enter the exhaustion stage of the bear market cycle
The third stage of the bear market cycle is usually marked by a peak in price-to-earnings (P/E) multiples and a shift in gains from valuation to earnings growth. With the rapid reopen, we anticipate earnings to return to their pre-pandemic levels by the end of 2021. But temper those return expectations. A strong earnings growth environment is typically matched with a period of valuation contraction. This often leads to a positive return, yet historically below average. In this regard, we favour those asset classes that exhibit greater outperformance in the economic environment noted above.
The historical relationship between year-over-year (YOY) earnings growth, our proprietary manufacturing index (Nuts & Bolts Index), and South Korean exports would suggest a very strong (read: V-shaped) earnings recovery through the first half of 2021. We believe economic momentum will keep earnings growth strong on a YOY basis through 2021.
Corrections are to be expected for 2021. Market volatility is normal, and we believe a correction is well within reason given the extent of the rally through 2020, current valuation, and the economic bumps in the road over the near term. Assuming the economic data remains on trend, we'd embrace market volatility as an opportunity to rebalance, or depending on the depth of a correction, add to equities.
Interest rates become a tale of two ends of the curve
It's expected that inflation will be higher in 2021 due to base effects from the depths of the recession (including negative oil prices). The belief is that the increase will be temporary. Our inflation model suggests otherwise. Using conservative forecasting for our model inputs, we see a sustained period of higher inflation through 2021 with risk to the upside on a stronger economic reopening.
While central bankers have indicated that benchmark rates will remain at their current levels until 2023, the longer end of the rate spectrum is subject to market movement. There's always the possibility that central banks may step in to limit how high longer-term interest rates can move; however, we believe there's a reluctance to actually do so. It's our view that central bankers would embrace higher longer-term interest rates.
The consensus view is for the U.S. Treasury yield curve to continue to steepen as longer-term interest rates rise. We believe the consensus is correct in the direction but not the magnitude of the increase. Our Growth/inflation momentum matrix would suggest that in the 2021 environment of accelerating growth/inflation, we typically see an average increase in the 10-year yield of 50 bps with a standard deviation of 100 bps. Therefore, our non-consensus view is that rates will rise further than markets expect. We believe higher inflation will put pressure on bond yields, and equity valuations and is one of the key risks worth watching in 2021.
Our view towards 2021 remains favourable to equities — in particular, Canadian and emerging market equities where we increased the weight to each of these geographic regions by 5% at the end of the fourth quarter. We kept our weight between equities and fixed income static from last quarter at 65% equity and 35% fixed income.
For many, 2020 was a defining moment. For the markets, that moment didn't end with the turn of the calendar to 2021. How we address our portfolios in 2021 is every bit as important as how we managed through 2020. But again, one of the most important questions we can ask ourselves is whether it's getting incrementally better, or is it getting incrementally worse? That's a great place to start the conversation.
Philip Petursson
Chief Investment Strategist and Head of Capital Markets Research
Manulife Investment Management
A rise in interest rates typically causes bond prices to fall. The longer the average maturity of the bonds held by a fund, the more sensitive a fund is likely to be to interest-rate changes. The yield earned by a fund will vary with changes in interest rates.

Currency risk is the risk that fluctuations in exchange rates may adversely affect the value of a fund's investments.

The opinions expressed are those of Manulife Investment Management as of the date of this publication, and are subject to change based on market and other conditions. The information and/or analysis contained in this material have been compiled or arrived at from sources believed to be reliable but Manulife Investment Management does not make any representation as to their accuracy, correctness, usefulness or completeness and does not accept liability for any loss arising from the use hereof or the information and/or analysis contained herein. Manulife Investment Management disclaims any responsibility to update such information. Neither Manulife Investment Management or its affiliates, nor any of their directors, officers or employees shall assume any liability or responsibility for any direct or indirect loss or damage or any other consequence of any person acting or not acting in reliance on the information contained herein.

All overviews and commentary are intended to be general in nature and for current interest. While helpful, these overviews are no substitute for professional tax, investment or legal advice. Clients should seek professional advice for their particular situation. Neither Manulife, Manulife Investment Management Limited, Manulife Investment Management, nor any of their affiliates or representatives is providing tax, investment or legal advice. Past performance does not guarantee future results. This material was prepared solely for informational purposes, does not constitute an offer or an invitation by or on behalf of Manulife Investment Management to any person to buy or sell any security and is no indication of trading intent in any fund or account managed by Manulife Investment Management. No investment strategy or risk management technique can guarantee returns or eliminate risk in any market environment. Unless otherwise specified, all data is sourced from Manulife Investment Management.

Manulife, Manulife Investment Management, the Stylized M Design, and Manulife Investment Management & Stylized M Design are trademarks of The Manufacturers Life Insurance Company and are used by it, and by its affiliates under license.