Icarus, a cautionary tale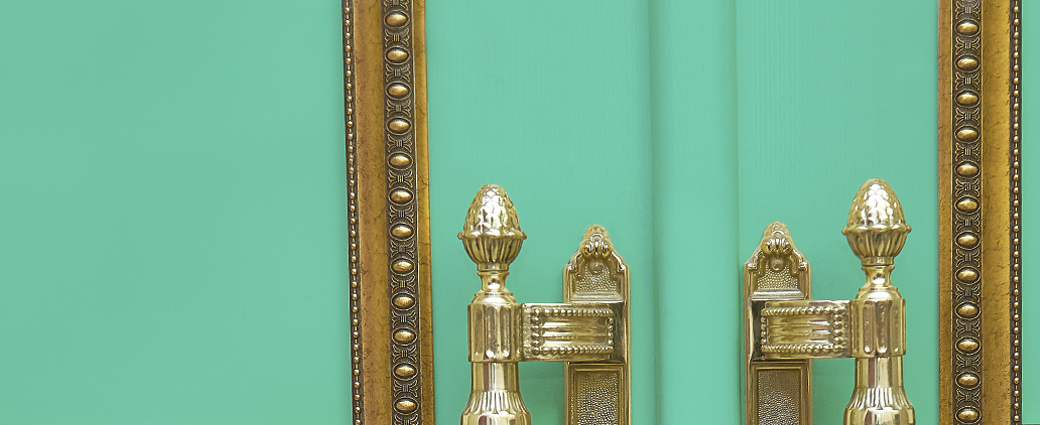 I've never been certain whether the moral of the Icarus story should only be, as is generally accepted, 'Don't try to fly too high,' or whether it might also be thought of as 'Forget the wax and feathers and do a better job on the wings.'
― Stanley Kubrick
In Greek mythology, the story of Icarus is a cautionary tale of hubris or overconfidence. Daedalus, Icarus' father and master craftsman, builds wings made from feathers and wax for both himself and his son to escape from King Minos of Crete. Daedalus tells Icarus to follow his flight path and not fly too close to the water or too close to the sun. In his excitement of his newfound power of flight, Icarus failed to pay attention and got too close to the sun, where his wings melted. He kept flapping his bare arms but without feathers, he crashed down to the sea.
While the ink is just drying on a Phase 1 trade deal and global economic data may be indicating a bottoming (reacceleration remains to be seen), the S&P 500 would seem to be priced for perfection. In our last Note, we mentioned the change in the price-to-earnings (P/E) multiple was the dominant driver of US equity performance for 2019, and we believe that the underlying earnings fundamentals and forward expectations don't necessarily support the current valuation.
There is, by no means, a perfect measure of market valuation, and regardless of which measure you choose, there seems to always be a reversion to the mean over time. These metrics are simply ratios with two numbers, a numerator (first number) and a denominator (second number). These ratios can normalize in one of two ways: either the numerator decreases or the denominator increases.
When looking at various measures of valuation — price-to-book, price-to-sales, price-to-cash flow, price-to-earnings, market cap-to-GDP — they each tell the same story, that the S&P 500 is toward the upper range of its 20-year history. This would suggest that a reversion downward could lie ahead.
At the same time, it's not always fair to take a valuation metric at face value to determine if the market is overvalued or undervalued as valuations can be influenced by other factors. It's perhaps more prudent to put that ratio into context with something other than its own historical range. The Schiller P/E or Cyclically Adjusted Price Earnings (CAPE) is an example of this as it attempts to normalize earnings to inflation over a 10-year cycle. Historically, the price-to-earnings ratio moves inversely to inflation. As inflation trends higher, we tend to see the P/E ratio for the S&P 500 move lower.
The Rule of 20 is a simplified version of CAPE that we like to use. The Rule of 20 puts valuation in perspective to inflation. It suggests that fair value for the market is when inflation (the Consumer Price Index or CPI) plus the trailing 12-month P/E ratio equals 20. The average for the Rule of 20, since 1970, is 20.8. Said in another way, you could subtract CPI from 20 to find the fair value for the market.
Valuation by itself, however, is a poor predictor of near-term returns. So is the Rule of 20 — except at extremes. When the combination of inflation and P/E is greater than one standard deviation from the average, or 24.8, the average one-year forward return is -1.3%. When it falls below 16.8, or one standard deviation below the average, the forward one-year return averages 17%. Currently, this metric sits at 24.5 (at the time of writing). This metric would also suggest that we are very close to the upper range of fair value. Higher valuation itself isn't necessarily a problem provided it's backed up by earnings. But absent a very strong earnings rebound in 2020, it's hard to see how valuation will normalize without some sort of market correction. Our work would suggest that a robust earnings reacceleration for 2020 is unlikely. Therefore, while we aren't bearish on US equities through 2020, we continue to remain cautious on the potential for a valuation correction.
As we have seen in the past, periods of over- and under-valuation can last for many years. They can also play a role in framing expectations of forward investment returns. At present, the relatively high market valuation continues to suggest a cautious outlook and guarded expectations. With today's low annualized inflation rate, central bank rates, and the relatively low yields offered on fixed-income investments overall, the appeal of equities, and investors' thoughts of TINA (There is no alternative), is not surprising despite the full valuation. However, the cautionary tale of Icarus may serve investors well, should market valuation move higher and higher toward the proverbial sun.
Kevin Headland, CIM
Senior Investment Strategist, Manulife Investment Management
A rise in interest rates typically causes bond prices to fall. The longer the average maturity of the bonds held by a fund, the more sensitive a fund is likely to be to interest-rate changes. The yield earned by a fund will vary with changes in interest rates.

Currency risk is the risk that fluctuations in exchange rates may adversely affect the value of a fund's investments.

The opinions expressed are those of Manulife Investment Management as of the date of this publication, and are subject to change based on market and other conditions. The information and/or analysis contained in this material have been compiled or arrived at from sources believed to be reliable but Manulife Investment Management does not make any representation as to their accuracy, correctness, usefulness or completeness and does not accept liability for any loss arising from the use hereof or the information and/or analysis contained herein. Manulife Investment Management disclaims any responsibility to update such information. Neither Manulife Investment Management or its affiliates, nor any of their directors, officers or employees shall assume any liability or responsibility for any direct or indirect loss or damage or any other consequence of any person acting or not acting in reliance on the information contained herein.

All overviews and commentary are intended to be general in nature and for current interest. While helpful, these overviews are no substitute for professional tax, investment or legal advice. Clients should seek professional advice for their particular situation. Neither Manulife, Manulife Investment Management Limited, Manulife Investment Management, nor any of their affiliates or representatives is providing tax, investment or legal advice. Past performance does not guarantee future results. This material was prepared solely for informational purposes, does not constitute an offer or an invitation by or on behalf of Manulife Investment Management to any person to buy or sell any security and is no indication of trading intent in any fund or account managed by Manulife Investment Management. No investment strategy or risk management technique can guarantee returns or eliminate risk in any market environment. Unless otherwise specified, all data is sourced from Manulife Investment Management.

Manulife, Stylized M Design, and Manulife Investment Management & Design are trademarks of The Manufacturers Life Insurance Company and are used by it, and its affiliates under license.