Investment Note 2019 outlook - travel with caution, not fear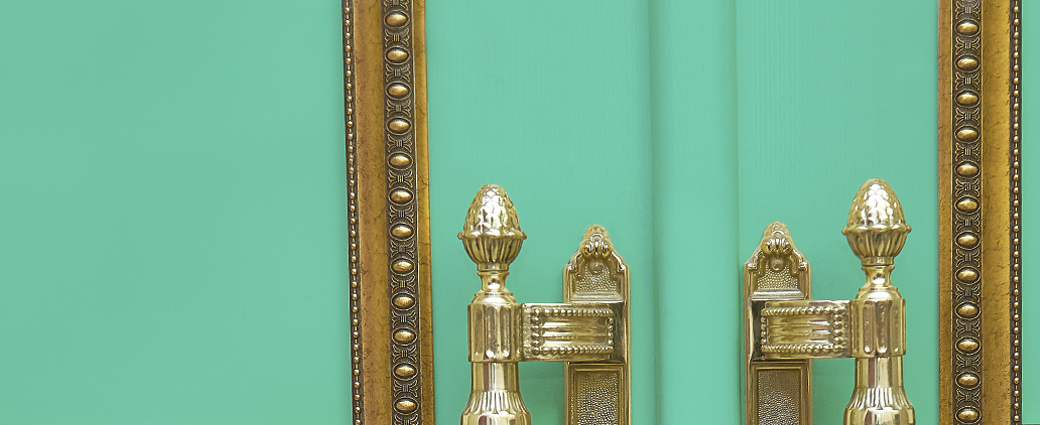 Part 1 – A review of 2018
We entered 2018 with muted optimism. Our return expectations were modest and our reasoning sound. US earnings were expected to be strong, boosted by corporate tax cuts, which we felt would be offset by a contracting PE multiple, leaving investors with a mid-single digit return for stocks. Corporate earnings were strong, exceptionally so. And we did see a PE contraction. However, it was far deeper and broader than anticipated, as PE multiples fell not only across US equities, but across most major equity markets.

At the beginning of the year we asked ourselves "is it so good, its bad?" That is to ask if the macro-economic environment that supports the equity markets is so good that the only direction for it is down? At the start of the year we didn't think so. We suggested we were close, but not there yet when the direction of the data would lead to a recessionary environment. We still believe this to be the case. The economic data in the United States, Canada, China and Europe have slowed but do not suggest a recessionary environment.
Canada – have we tired of this story yet?
The Canadian equity market returned -8.9% including dividends as measured by the S&P/TSX Composite Index. This included a drop of -10.1% in the fourth quarter. Canada again, was hampered by oil prices that started the year at US$60.42/bbl (West Texas Intermediate Price) rising into the mid-US$70 range before collapsing in the fourth quarter along with stocks to close the year at US$45.41/bbl. 

The Canadian benchmark for crude – Western Canadian Select saw even lower prices as the spread between it and WTI widened to $50/bbl in the fourth quarter as Canadian producers suffered from a lack of pipeline and oil-by-rail distribution capacity. A drop of oil prices and widening differential in price compounded the losses suffered by the energy sector.
The gains in WTI in 2018 were not fully priced in to WCS resulting in a widening differential in price. When the differential narrowed it was a result of WTI falling more than WCS.
The decline in stock prices wasn't limited to just the energy sector however, as the correction spared few sectors other than the traditionally defensive consumer staples, telecommunications and utilities.
US equities – geopolitical risk trumped all
As mentioned above, heading into 2018 we had expected stocks to benefit from strong earnings growth that would be somewhat offset by a PE contraction. Our valuation models had suggested that the S&P 500 Index at the start of the year was fully valued but not foolishly valued. Our expectations of a PE contraction were met, and in fact by the end of the year were exceeded to the point where we now view US equities as undervalued. On the other hand, earnings growth exceeded expectations through 2018 aided by the corporate tax cuts implemented by the Republicans at the start of the year.

2018 was a strong year for earnings growth, accelerating on a rolling 12-month basis to over 20%. The gains were offset by a sharp multiple contraction.
To suggest that geo-politics had a hand in the volatility during the year and the correction through the fourth quarter is justified. In fact, 2018 could be a year characterized more by geo-political risk than perhaps anything else. The renegotiation of NAFTA, China/US trade dispute, US midterm elections, US Government shutdown, comments by the President towards the Federal Reserve's interest rate policy, each of these and more have had noted influence on equity market performance, and at times perhaps more so than equity market fundamentals.
In the end, US equities as measured by the S&P 500 Index fell -4.4% on a total return basis (in US dollar terms). The fourth quarter saw a loss of -13.5% for US stocks that took what had been a surprisingly strong year through the first three quarters to a disappointing finish.
As we close the chapter on 2018 we would describe the markets and our reaction to it with two adjectives – frustratingly disappointing.
International equities offered no reprieve
Of our expectations heading into 2018 perhaps international equities were of greatest disappointment to us. As we headed into the year we viewed international equities, which include among others, Asia, Europe and Japan, as very attractive. Based on our work, equity valuations in these markets were attractive relative to US equities by a wide margin. Our earnings expectations were more modest, yet here we had the potential benefit of a valuation expansion to amplify returns. 

We would argue that international equities suffered from the same geo-political influence as their US counterparts. Europe's woes were compounded by Brexit in the United Kingdom, and Italy's budget showdown with the European Commission. As such, international equities as measured by the MSCI EAFE Index (USD) fell by -12.5% in the fourth quarter and -13.4% for the full year.
Fixed income
The yield curve (10-2 spread) continued to flatten as the 2-year yield rose ahead of the Fed rate increases. 
2018 gave us a new Chair of the Federal Reserve in Jerome Powell. Perhaps the only surprise from the Fed was that there were no surprises. The Fed's tightening posture resumed with four rate hikes in 2018 alongside the continued tapering of its balance sheet. As at the end of the year the upper bound of the Federal Funds rate sat at 2.50%. The US 10-year treasury yield ended the year not far off from where it started. However, the path between was much more volatile. The 10-year yield peaked in September at 3.23% before retreating on a risk off rally during the equity correction in the fourth quarter. Throughout the year the yield curve spread, as measured by the difference between the 10 year and 2 year US Treasury yields, flattened to 20 bps by December 31. 
The Fed wasn't alone in its tightening bias. The Bank of Canada (BoC) continued to hike as well with three rate hikes of its own to bring its overnight rate to 1.75%. The BoC has been in a more precarious position, trying to normalize rates in Canada while not stifling a consumer over-burdened with debt.
Overall, bond markets disappointed in 2018 as interest rates rose and credit spreads widened. The TMX Overall Bond Index returned 1.4% in Canadian dollar terms while the Barclays Global Aggregate Bond Index fell -1.2% and the Merrill Lynch High Yield Master lost -2.3% (each in USD).
Part 2 – The outlook for 2019
At any time when we consider the forward outlook for equity markets we bring it back to the fundamentals that have historically been the driver of returns: recession risk, earnings risk and valuation risk. In this regard we continue to struggle to characterize the volatility through the fourth quarter as anything other than a common correction that has been driven by moderating global economic data that has been amplified by headlines and noise. 

As we formulate our outlook for 2019 we view the global economic environment as moderating yet favourable. Globally Purchasing Managers' Indices which we use as an indicator for overall global economic growth, are in the majority positive. The levels of manufacturing activity are not as strong globally as they were a year ago however, neither are they showing as meaningful slowdown as we saw in 2015. When we look at other manufacturing and trade indicators, they too show a slowing, but not recessionary trend. 
However, we do need to recognize that in China and the United States, the two most meaningful economies in the world, manufacturing slowed in December. What is difficult to assess at this time is how much of the slower manufacturing growth can be attributed to uncertainty regarding the trade dispute between China and the United States, and what would be indicative of a broader economic slowdown. In the US the Institute for Supply Management manufacturing PMI slowed from 59.3 to 54.1 in December (while the Markit US PMI fell from 55.3 to 53.8). This marks a significant drop in manufacturing growth that we would attribute to the uncertainty surrounding the proposed additional tariffs on Chinese goods that was put on hold following the Argentina G20 Summit. In China the Caixin/Markit PMI fell to 49.7 from 50.2 the month prior (an index level below 50 is contraction, above 50 is expansion).
The sharp drop in the manufacturing and new orders index in December were uncharacteristic of the prevailing trend. Likely the drop was influenced by trade uncertainty.
Absent other recessionary indicators we believe the current slowing of growth is temporary and may in fact stabilize on positive geo-political outcomes. 
The consensus among economists is that the next US recession will occur in 2020. While this is an interesting statistic we feel it is far more important to focus on when a recession won't occur. To that end we continue to refer to our table of recessionary indicators. Currently, none of the typical signs of recession are present today. And therefore, we would put the risk of recession in 2019 at 30%.
That may sound higher than some may think, and in fact we did increase our subjective probability higher year-overyear. However, we do need to recognize the signs that would suggest while recession is not imminent, it is not far off in the distance either. These signs would include: a very flat yield curve that may invert in the first quarter of 2019, a US housing market that is showing signs of exhaustion with existing home sales down year-over-year, and a tense political environment that may be prone to a policy mistake.
US equities
Following a correction of near 20%, a positive earnings growth outlook for 2019 and fewer rate hikes this year than last, US equities have regained their appeal. Starting with valuation, US equities are back to levels not seen since 2013 on a  trailing PE basis. Typically, in an environment where interest rates and inflation are moving higher, PE multiples tend to contract. This was our thesis going into 2018 and why we were more modest with our expectations of returns for US stocks last year. We have seen a healthy PE contraction. In fact, we could argue that the valuation pendulum has swung too far the other way. 

The pendulum of valuation has swung too far. The S&P 500 Index was fully valued in our belief, at the start of the year but has swung to undervalued by year end.
At current levels the PMI would imply positive earnings growth in the range of 5-8% for the S&P 500 Index over the next six months.
When we look at our fair-value model for the S&P 500 Index relative to inflation and interest rates, US equities now appear to be undervalued by 2.5 multiple points (approximately 13%). As the Federal Reserve has signaled it is near the end of its tightening cycle with perhaps only 2 more rate hikes to come this year, there is less downward pressure on PE multiples from interest rates. Further, our inflation model would suggest that we have seen the peak in inflation and are likely going to see disinflation (lower levels of inflation) through the first half of 2019. It would be difficult to make an argument that US equities are overvalued in this environment.
From an earnings perspective while we don't anticipate earnings growth in 2019 to be as strong as 2018, we do expect continued growth. Despite a slowing PMI, earnings expectations based on the manufacturing gage would suggest growth between 5-8% for 2019. We recognize the likelihood of having reached the peak in profit margins (the historical negative detractors to profit margins have been falling manufacturing activity and widening credit spreads – two conditions that occurred through the back half of 2018). However, while profit margins are likely to fall this year, we do not believe at this point that it will result in negative earnings growth.
Lastly, equity markets have rebounded strongly in the past following corrections in environments that saw economic expansion. We believed last year that a valuation correction was warranted however, this one has been overdone. Taken together, we believe US equities are attractively valued and show positive earnings fundamentals that are supported by a growing economy.
Canadian equities – is it time yet?
Love it or hate it the Canadian equity market makes sense. At least in the context that when oil performs well, the S&P/TSX Composite Index tends to perform well, and vice versa...most of the time at least. In 2018, as the price of oil climbed back above US$70/bbl the TSX was nowhere along for the ride. We would argue the oil price differential noted earlier would be the main culprit for the lag in performance. Then as the differential narrowed in the fall, there was little to cheer about as oil prices were collapsing.

With investing however, we need to look ahead as opposed to behind us. Oil prices are difficult to predict but with the proposed cut in production by OPEC and the Alberta government, global supply for crude may tighten yet again allowing prices to recover. It is often said that the solution to low (or high) oil prices is low (or high) oil prices. That is, if producers profitability falls along with the price, production slows, supply tightens and the price recovers. This may be the higher probability scenario for 2019. Given the current low valuations for the energy sector any positive catalyst that would push crude prices higher may be amplified by a multiple expansion.
The other historical driver of Canadian equity performance, the Financials sector is also exhibiting attractive valuation. We acknowledge the risks to the Canadian economy for 2019 – higher interest rate burden on the consumer, slower job growth and weaker oil prices that tend to correlate with weaker GDP growth – yet we would argue that much of this is already priced in. The Financials sector is trading at or near 15-year lows on measures including Price-to-Book, Price-toSales, and Price-to-Earnings. Here to, stabilization of the Canadian economy alongside a re-rating of valuation offer attractive upside potential.
In our view, and for the first time in years, the Canadian equity market looks attractive. 
Think big, think positive, never show any sign of weakness. Always go for the throat. Buy low, sell high. Fear--that's the other guy's problem.
International equities – still looking good
Our view towards the opportunity within the international equity markets remains steadfast (broadly categorized as Japan, Europe, Asia and Emerging Markets). We held a positive view on international equities in 2018 and were met with disappointment. However, we would argue the fundamentals remain attractive and our overweight position remains in place. 

On a valuation basis, international equities remain more than one standard deviation cheaper than US equities (which are themselves attractively valued). And while we recognize a slowing of global economic growth, our work would suggest a continued positive earnings growth environment. Herein lies the challenge facing investors today. We have clear signs that the global synchronized growth environment has abated to a global synchronized slower growth environment. If we compare today's environment to that of late 2014/early 2015 when we witnessed a broader global slowdown, it is difficult to suggest we are in the same environment. Global manufacturing, while slowing, is still positive. Global trade, while slowing, is still positive. How much of the slowdown can be tied to the trade spat between China and the United States and how much to exhaustion of the economic cycle is debatable. We would suggest the greater influence over the near term is likely trade fears. As such, following a favourable outcome combined with the recent stimulus announced out of China (cutting of the required reserve ratio) we would anticipate a rally in international stocks. 
Fixed income – the worst is behind us
The US 10-Year Treasury yield broke above 3% in 2018 making time above 3.23% before settling at 2.68% by year end. We, alongside others in the market place were calling for the 10-year yield to reach 3.25% in 2018. It took longer than we thought, but after a couple of pit stops and flat tires, we finally got there. The natural follow-through was a response by the equity markets…lower. Historically, as inflation and interest rates move higher, stock market valuations move lower. That's what we saw in the fourth quarter. 

First, we would point out that investors should pay attention to how far rates can go relative to how far we have come. While we are not completely out of the woods with respect to the rising rate environment, we would argue that the worst of it is behind us.
The ascent of yields is unlikely to be repeated.
What we tend to see towards the end of the economic and rate tightening cycle is a convergence of the 10-year yield, 2- year yield and the Federal Funds Rate. This scenario has played out pretty much to the historical norm as the 2-year yield has risen faster than the 10-year yield resulting in a gradual but substantive flattening of the yield curve.
The Fed has intimated that they are near the end of the rate hikes. We anticipate 2 more through 2019 with risk being that it is only one before the Fed pauses for this cycle. As a result, we would expect to see less upward pressure on the 2-year yield and even less on the 10-year. So, unless investors believe that we would see another push higher we have seen the worst of the bond bear market.
In Canada, the Bank of Canada's rate hikes have resulted in some weakness by the consumer as evidenced by negative auto sales growth year-over-year. The over-indebtedness of the Canadian consumer is starting to bite following the five rate hikes by the BoC since 2017. As such, we believe the BoC will be much slower to raise rates than the Fed, if at all. This will keep rates steady across the Canadian yield curve as well as keeping the Canadian dollar in a range between US$0.72 on the low end to US$0.76 on the upper end.
In 2018 credit investors faced the double hit of rising interest rates by central banks and widening spreads. But with yields for junk bonds at a 7% handle, and investment grade bonds offering 4%-plus, here as well, we believe credit investors have a better year ahead of them.
There was an article in Psychology Today that addressed the difference between fear and anxiety. In it the author describes the two as follows:

"Fear is generally considered a reaction to something immediate that threatens your security or safety, such as being startled by someone suddenly jumping out at you from behind a bush. The emotion of fear is felt as a sense of dread, alerting you to the possibility that your physical self might be harmed, which in turn motivates you to protect yourself."
"Anxiety is a general state of distress that is longer lasting than fear and usually is triggered by something that is not specific, even though it produces physiological arousal, such as nervousness and apprehension."
Investors may be feeling anxiety towards the market, but I would suggest it is fear that is driving behavior. The last quarter of 2018 surely triggered a fear response in investors, in that many chose to flee the situation. According to the Investment Company Institute that tracks mutual fund and etf flows in the United States, approximately US$60 billion was redeemed in December from equity and balanced funds (and etfs). This is the largest monthly outflow since October 2008.
Equity investors (mutual funds and etfs) left the market in droves in December. The largest monthly outflow since 2008.
"In a study of risk taking, participants who were fearful consistently made judgments and choices that were relatively pessimistic and amplified their perception of risk in a given situation, in contrast to happy or angry participants who were more likely to disregard risk by making relatively optimistic judgments and choices."
Source: "The complexity of fear" Mary C. Lamia Ph.D. Psychology Today December 2011
It is no surprise that investors are fearful. However, as the author of the article points out, fear as an emotion can lead to a defense mechanism that may obscure the recognition of reality. In fact, it is even possible that investors are not necessarily responding to the realities of the current market environment but rather responding to a past fear – that of the market melt-down of 2008-9.  

We need to ease our client's fears lest they succumb to bad behaviour. The best way to do that is with better information. Rationally, as we outlined in the review and outlook earlier in this note, we are not seeing any of the same economic conditions of the Great Recession, nor of 2015 during the last cyclical slow-down. If we are correct in our assessment of the environment, absent a policy mistake by governments in major economies, global GDP while moderating, should continue to grow, earnings should continue to expand and at a time when valuations are much more compelling this year than last.
Investing is not an exact science. It is more so a probability-based exercise. And based on the market activity of the past quarter we believe the probabilities are to investors' benefit. As such we continue to favour a slight overweight to equities over fixed income as we enter 2019 at a ratio of 65/35. Within equities the opportunity set is attractive across many geographies as highlighted above. We continue to favour international equities over US and Canada but would suggest returns may be homogeneous in 2019. Within fixed income, with the rapid ascent of interest rates and behind us we would favour higher yielding areas including high yield bonds, leveraged loans, investment grade bonds and emerging market debt. 
Overall, our expectations are for an improved investment environment than that of the fourth quarter. If we offer any theme to 2019 we would suggest travel with caution and not fear.
A rise in interest rates typically causes bond prices to fall. The longer the average maturity of the bonds held by a fund, the more sensitive a fund is likely to be to interest-rate changes. The yield earned by a fund will vary with changes in interest rates. 

Currency risk is the risk that fluctuations in exchange rates may adversely affect the value of a fund's investments. 

This material, intended for the exclusive use by the recipients who are allowable to receive this document under the applicable laws and regulations of the relevant jurisdictions, was produced by and the opinions expressed are those of Manulife Investments as of the date of this publication, and are subject to change based on market and other conditions. The information and/or analysis contained in this material have been compiled or arrived at from sources believed to be reliable but Manulife Investments does not make any representation as to their accuracy, correctness, usefulness or completeness and does not accept liability for any loss arising from the use hereof or the information and/or analysis contained herein. The information in this document including statements concerning financial market trends, are based on current market conditions, which will fluctuate and may be superseded by subsequent market events or for other reasons. Manulife Investments disclaims any responsibility to update such information. Neither Manulife Investments or its affiliates, nor any of their directors, officers or employees shall assume any liability or responsibility for any direct or indirect loss or damage or any other consequence of any person acting or not acting in reliance on the information contained herein.

All overviews and commentary are intended to be general in nature and for current interest. While helpful, these overviews are no substitute for professional tax, investment or legal advice. Clients should seek professional advice for their particular situation. Neither Manulife Financial, Manulife Investments™, nor any of their affiliates or representatives is providing tax, investment or legal advice. Past performance does not guarantee future results. This material was prepared solely for informational purposes, does not constitute an offer or an invitation by or on behalf of Manulife Investments to any person to buy or sell any security and is no indication of trading intent in any fund or account managed by Manulife Investments. No investment strategy or risk management technique can guarantee returns or eliminate risk in any market environment. Unless otherwise specified, all data is sourced from Manulife Investments.

This commentary reflects the views of the sub-advisor(s) of Manulife Investments. These views are subject to change as market and other conditions warrant. Commissions, trailing commissions, management fees and expenses all may be associated with mutual fund investments. Please read the prospectus before investing. Mutual funds are not guaranteed, their values change frequently and past performance may not be repeated. Manulife Funds, Manulife Corporate Classes and Manulife Leaders Portfolios are managed by Manulife Investments, a division of Manulife Investments.