The role of recency bias on market acceptance of higher inflation and yields
Our view on higher yields.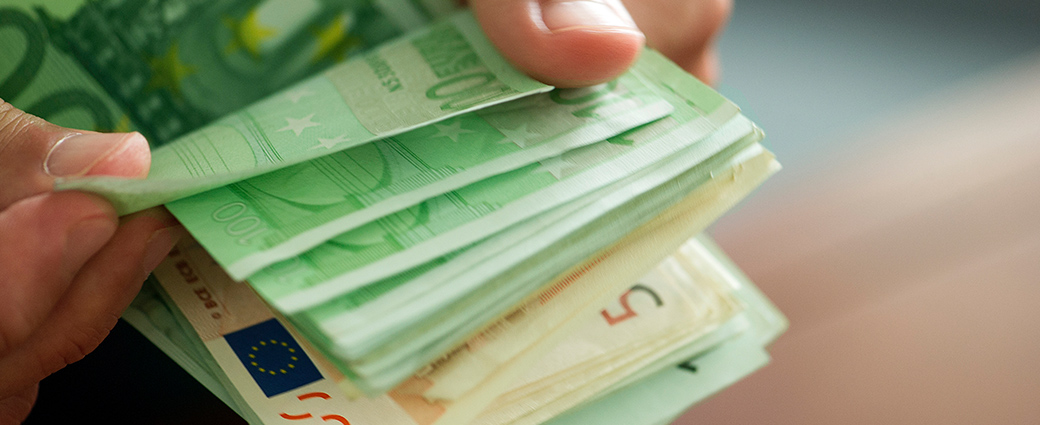 "After seeing a movie that dramatizes nuclear war, they worried more about nuclear war; indeed, they felt that it was more likely to happen. The sheer volatility of people's judgement of the odds — their sense of the odds could be changed by two hours in a movie theater — told you something about the reliability of the mechanism that judged those odds."
– Michael Lewis, The Undoing Project: A Friendship That Changed Our Minds
Recency bias — cognitive bias that favours recent events over historical ones
Between 2016 and 2020, the U.S. Consumer Price Index averaged 1.77%, with a median of 1.80%, as measured on a year-over-year basis. By the average, the U.S. Federal Reserve never reached its targeted 2.0% inflation rate over the last half of the decade. Leading into and following the global pandemic, the Fed expressed a willingness to tolerate inflation that might trend above its 2% target for some time in the future. However, even with the Fed wanting higher inflation and creating an environment for higher inflation by anchoring short rates at the zero bound, the recent market consensus was one of only temporarily higher inflation on year-over-year base effects. This coincided with broad market expectations at the start of the year for only modest increases in long-bond yields.
Was it recency bias that triggered the more modest view towards inflation and rates coming out of the global pandemic? Perhaps.
Fast-forward to the middle of March and we have a U.S. 10-year Treasury yield that has risen by as much as 68 bps to a recent high of 1.59%. The 10-year Government of Canada Bond yield rose as much as 85 bps to a recent peak of 1.52%. Perhaps it was the false security in recency bias that caught many investors off guard by the very rapid rise in rates. If inflation struggled to get to the Fed's target over the past decade, why would it now? We offer that it's a very different environment we find ourselves in today vs any point over the last 10 years. Nonetheless, we caution investors who believe that the rates move is over on the basis that near-term higher inflation is merely transitory. We believe the rates move has only begun the start of a multi-year rise on higher and sustained inflation driven by an economic growth boom.
At the start of the year, we outlined our expectations for an economic environment characterized by higher economic growth and higher inflation. Economic growth will be driven by a rapid reopen of the U.S. and global economies on increasing vaccine availability, fiscal and monetary stimulus, pent-up consumer demand, and massive savings. On fiscal stimulus alone, according to the International Monetary Fund, as of the end of December 2020, governments around the world have committed US$7.8 trillion in foregone revenues or fiscal spending programs, with an additional US$6 trillion in liquidity support (equity injections, loans, asset purchases, or debt assumptions), amounting to 13.5% of global GDP. From a historical perspective, fiscal stimulus can take months to years to fully work its way through economies. We believe the positive growth effect of this level of stimulus will be felt through the remainder of this year and next.
Our work with our Growth/Inflation Momentum Matrix showed that in accelerating growth and inflation environments, the average increase in the U.S. 10-year Treasury yield historically was 50 bps with a standard deviation of 100 bps. As such, at the start of the year, our target for the 10-year yield through 2021 was 1.5% with upside risk to 2%. We quickly reached our six to 12-month target by March, as inflation expectations started to accelerate early in the year (and rightfully so, we'd add). 
That begs the question of where we think the bond 10-year yield can go through the remainder of 2021? The risks are increasingly to the upside. Even though the U.S. CPI report for February was a moderate increase of 1.7% on a year-over-year basis, we believe inflation has started its trend higher — a trend that we believe will be sustained at higher than recent levels in the mid-2% range, with risk to the upside through 2022. We further believe longer-term bond yields will rise commensurate to inflation.
Three contributors to our inflation thesis
Small businesses tell us inflation is coming
In its most recent survey, the National Federation of Independent Businesses (NFIB) showed that the net percentage of owners raising average selling prices increased eight points to a decade-high net of 25%.  This level was last seen in 2007. Additionally, a net 34% (seasonally adjusted) are planning price hikes in the next three months, an increase of 12 points over the past two months. What caught us by surprise was that we may be seeing the start of building wage pressures. Fifty-six per cent of owners reported hiring or trying to hire in February, up five points from January. Forty per cent of owners reported job openings they couldn't fill in the current period, up seven points. Each of these data indicate inflation pressures that are building.
NFIB small business raising prices vs CPI YOY
Last 20 years
Source: Manulife Investment Management, Bloomberg, as of March 2021
Commodity price inflation tends to lead to consumer price inflation
Commodity prices have not only recovered to their pre-pandemic highs but have surpassed them. Given the low levels of business inventories and the potential for our rapid reopen thesis, we believe commodity price pressure can only build from here with the pass-through leading to higher inflation.
Commodity price change YOY vs CPI YOY
Last 20 years
Source: Manulife Investment Management, Bloomberg, as of March 2021
Businesses are paying higher prices
As more and more of the US (and global) population are vaccinated against COVID-19, economies are gradually reopening. With tighter inventories and increasing demand, prices paid are increasing. In the most recent Institute of Supply Management survey of businesses, the Prices Paid Index jumped to a decade high of 86. Similar to the NFIB survey, the last time we saw this index at this level was 2007. We believe inflation pressures will only build from here.
ISM Manufacturing Prices Paid Index vs CPI YOY
Last 20 years
Source: Manulife Investment Management, Bloomberg, as of March 2021
If we believe the environment is set for higher inflation, the next question is, how high can yields rise? The real yield for the U.S. 10-year Treasury is currently –0.17%. Over the last 10 years, the real U.S. 10-year Treasury yield (the 10-year yield less inflation) has ranged between 2.23% on the upper end and –1.95% on the low end, with a median real yield of 0.36%. We don't believe real yields will remain negative for long in our rapid reopen thesis. That would imply that yields could reach 2% in short order.
If we're correct and inflation increases through 2021 and remains sustained at approximately 2.5% over the course of this year and next (with risk to the upside), then it's reasonable to believe that the U.S. 10-year Treasury yield could reach or even exceed 2.85% between now and 2022. We're even becoming more persuaded of the belief that the Federal Reserve could start to raise rates in the back half of 2022 in response to stronger economic growth, higher inflation, higher wages, and a tighter labor market. We acknowledge that would be a significant move, one that's out of consensus; however, with 15 months of potential above-average economic growth, it's not beyond reason. With every target reached, the potential for yields to push higher become a greater reality. As such, investors shouldn't assume that the current move in yields is over. We see continued risk in long-duration bonds as rates catch up to the realities of the global economy.
U.S. 10-year Treasury yields (real vs nominal)
Last 10 years through February 2021
Source: Manulife Investment Management, Bloomberg, as of February 2021
The moves in inflation and yields have been for the right reasons — optimism towards economic growth and with that, prospects for higher inflation. This is a trend that we believe will continue with even greater strength. We believe this is why the Fed is comfortable with yields at their current level.
My colleague Sandy Sanders has a great saying: "Do you know why the rear-view mirror in a car is so much smaller than the windshield? While it's important to know what's behind you, it's more important to know where you are going." This is very appropriate for the current inflation and rates environment today. Yes, knowing where we've been, from a yield and inflation perspective, is important, but if we really want to know where we're headed, just look in front of us. The signs are clearly there.
A rise in interest rates typically causes bond prices to fall. The longer the average maturity of the bonds held by a fund, the more sensitive a fund is likely to be to interest-rate changes. The yield earned by a fund will vary with changes in interest rates. 

Currency risk is the risk that fluctuations in exchange rates may adversely affect the value of a fund's investments. 


The opinions expressed are those of Manulife Investment Management as of the date of this publication, and are subject to change based on market and other conditions. The information and/or analysis contained in this material have been compiled or arrived at from sources believed to be reliable but Manulife Investment Management does not make any representation as to their accuracy, correctness, usefulness or completeness and does not accept liability for any loss arising from the use hereof or the information and/or analysis contained herein. Manulife Investment Management disclaims any responsibility to update such information. Neither Manulife Investment Management or its affiliates, nor any of their directors, officers or employees shall assume any liability or responsibility for any direct or indirect loss or damage or any other consequence of any person acting or not acting in reliance on the information contained herein. 


All overviews and commentary are intended to be general in nature and for current interest. While helpful, these overviews are no substitute for professional tax, investment or legal advice. Clients should seek professional advice for their particular situation. Neither Manulife, Manulife Investment Management Limited, Manulife Investment Management, nor any of their affiliates or representatives is providing tax, investment or legal advice. Past performance does not guarantee future results. This material was prepared solely for informational purposes, does not constitute an offer or an invitation by or on behalf of Manulife Investment Management to any person to buy or sell any security and is no indication of trading intent in any fund or account managed by Manulife Investment Management. No investment strategy or risk management technique can guarantee returns or eliminate risk in any market environment. Unless otherwise specified, all data is sourced from Manulife Investment Management. 


Manulife, Manulife Investment Management, the Stylized M Design, and Manulife Investment Management & Stylized M Design are trademarks of The Manufacturers Life Insurance Company and are used by it, and by its affiliates under license.