Shifting to an underweight in equities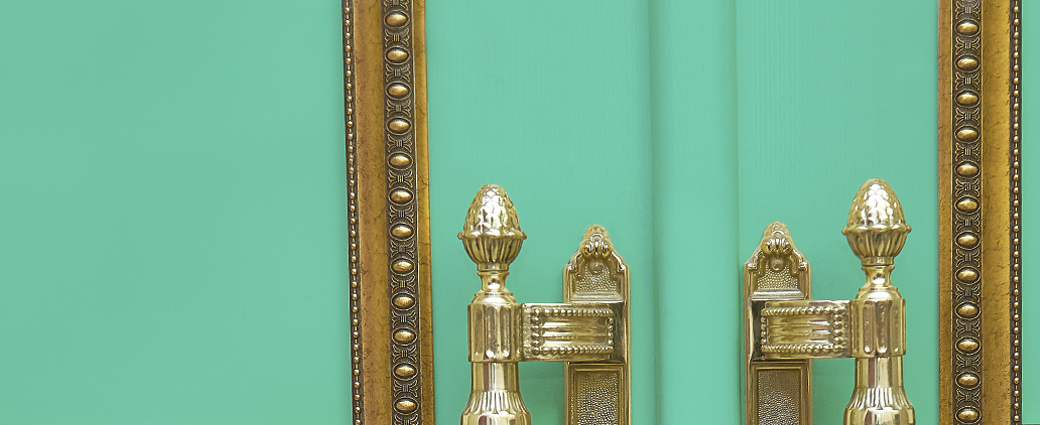 Let's revisit: "Offense sells tickets. Defense wins championships."
~Paul « Bear » Bryant

As of quarter end we have revised our model portfolio asset allocation to an underweight bias towards equities at 50%. This represents a reduction of equities by 10% from the neutral position of 60% equity/40% fixed income. The allocation shift was based around a number of data that lead us to believe the equity market upside over the next 6-12 months is likely to be more modest (low to mid-single digits) and out of balance with the downside. We believe fixed income, and high yield represents similar upside risk with much less downside.

 To begin the second quarter of 2019, our model portfolio was 60% equity and 40% fixed income after reducing our equity weight from 65% to 60%. We have outlined in various notes since the beginning of the year that it may be prudent for investors to reduce their equity weight throughout 2019 on market strength. Initially, our thesis was to gradually reduce our equity weight in increments of 5% each quarter should the fundamental data suggest a weakening earnings and economic environment that would lead to market underperformance. Since the beginning of 2018 we have seen Purchasing Managers Indices fall around the world. This can be explained away as fallout from trade tensions between China and the United States and while we would agree, we need to be respectful to the impact on earnings growth (Charts 1 & 2). As the fundamental landscape has continued to weaken without any signs of green shoots, global equities have rallied to new highs (specifically the S&P 500 index) fueled on the hopes of aggressive central bank cuts. As such, we have revisited our initial plan.
 We have chosen to reduce our equity weight by 10% as of the end of the second quarter - out of EAFE and U.S. equity weights by 5% each. We have allocated those proceeds evenly between a core global fixed income mandate and a global high yield mandate. The last time our model portfolio had a 50-50 split was ahead of the 2015 mid-cycle slowdown and U.S. earnings recession. We see this environment as similar-to-worse than that of 2015. Global trade has slowed (chart 3). Manufacturing activity is weaker than in 2015. Inventories continue to build (chart 4). And while valuation is fair across many equity markets, we do not put our hopes in further multiple expansion to drive gains without some sort of earnings reacceleration.
Should we "fight the Fed?" Not to be too cute, but we don't think we are. The S&P 500, S&P/TSX and MSCI EAFE have rallied approximately 7%, 2% and 6% respectively during the month of June on the expectations that major global central banks will begin a rate cutting cycle including the U.S. Federal Reserve. Markets have priced in that the Fed will cut interest rates three times this year in increments of 25 basis points (Chart 5). Following Friday's Nonfarm Payrolls report however, the market is starting to be unsure of a 50 bps cut in July and in fact is no longer pricing in certainty of a 25 bps cut. If the Fed actually cuts rates three times this year, we believe that equity markets are unlikely to rally materially. Our argument is that these cuts are largely priced in. If we don't see three rate cuts, the equity markets will be disappointed; combined with the lack of earnings support and we are likely to give back the returns that we have seen in June. We believe that the risks are skewed to the downside when it comes to the actual path of the U.S. Federal Reserve – anything other than the best case scenario of three rate cuts will be viewed as a disappointment. If the U.S. Federal Reserve actually does cut three times this year, that in itself would be very concerning to us given the economic conditions that would need to be present to force such a move, and would make us think that the odds of a recession should be revised materially higher.
Recent Global Purchasing Manager Indices signaled that manufacturing downshifted into greater contraction in June. Business conditions deteriorated to the greatest extent in over six-and-a-half years, as production volumes stagnated and new orders declined at the fastest pace since October 2012. The trend in international trade continues to weigh on the global manufacturing sector, with new export business contracting for the ninth month running. Business optimism fell for the second month in a row and to its lowest level since future activity data were first collected in July 2012. The United States has bucked the fundamental weakness that we have seen globally until recently. Recent employment, housing, leading economic indicators, consumer confidence and manufacturing data points in the United States have weakened materially. Although the risks of a recession are still low, the trend in economic activity in the United States points to challenging environment for earnings.
With profit margins rolling off historically high levels and a buildup of inventories over the past couple of quarters while manufacturing has slowed, it is likely that earnings growth and profit margins have peaked for this cycle (Chart 6). A slowdown in manufacturing historically has been a good leading indicator to the direction of earnings growth. At its current index level, the PMI suggests a continued deceleration of earnings growth to sub 5% on a year-over-year basis for the back half of 2019. Additionally, our work would suggest that the contributing factors to a change in profit margins are output volume, wage growth and credit costs. While interest rate cuts would support profit margins the gains in wages and declines in production volumes would suggest overall downward pressure on margins.
We have seen the bond market's rally on the collapse of global bond yields which has been quick and material. What does the drop say? What the bond market is telling us is that either a deeper mid-cycle slowdown is looming on the horizon or that we should expect a deflationary environment. We find it difficult to envision material upside in global equities with either of those scenarios.
We are long term investors and when you take a step back and look at the big picture, we believe the risks are skewed to the downside at this juncture. Historically, increasing the risk profile of a portfolio on interest rate cuts leading in to a slower economic environment has proven ill advised. Investing is a probability-based decision, and historically probability is not on the investor's side when global central banks are cutting from a tightening cycle. Could global central banks orchestrate a 'soft landing'? Perhaps, but history would suggest not. Since 1954, there have been 12 episodes where the yield curve was flat or inverted. Recession occurred in 9 of those instances where soft landing occurred in 1966 and 1998 – what will the 12th inversion bring?
Mark Twain said that 'history doesn't repeat itself, but it does rhyme' and we are beginning to see similar patterns that developed in previous cycles. It is extremely difficult to predict recessions however, it is easier to prepare for them. To quote from another, Paul "Bear" Bryant famously said, "Offense sells tickets. Defense wins championships."
Defense wins big games and historically, playing defense at this point in the cycle has served investors well.
Chart 1 – Global PMIs have been slowing since 2018. The current level is weaker than 2015.
Chart 2 – ISM Manufacturing Index indicates slower earnings growth.
Chart 3 –Export growth YOY has fallen for the largest 5 exporters in the world. The current levels are similar to 2015.
Chart 4 – Inventories as a percentage of sales are climbing and an impediment to a nearterm manufacturing recovery.
Chart 5 – Markets are pricing in 2-3 Fed rate cuts.
Chart 6 – Profit margins have likely peaked for this cycle.
A rise in interest rates typically causes bond prices to fall. The longer the average maturity of the bonds held by a fund, the more sensitive a fund is likely to be to interest-rate changes. The yield earned by a fund will vary with changes in interest rates. Currency risk is the risk that fluctuations in exchange rates may adversely affect the value of a fund's investments.

The opinions expressed are those of Manulife Investment Management as of the date of this publication, and are subject to change based on market and other conditions. The information and/or analysis contained in this material have been compiled or arrived at from sources believed to be reliable but Manulife Investment Management does not make any representation as to their accuracy, correctness, usefulness or completeness and does not accept liability for any loss arising from the use hereof or the information and/or analysis contained herein. Manulife Investment Management disclaims any responsibility to update such information. Neither Manulife Investment Management or its affiliates, nor any of their directors, officers or employees shall assume any liability or responsibility for any direct or indirect loss or damage or any other consequence of any person acting or not acting in reliance on the information contained herein.

All overviews and commentary are intended to be general in nature and for current interest. While helpful, these overviews are no substitute for professional tax, investment or legal advice. Clients should seek professional advice for their particular situation. Neither Manulife, Manulife Investment Management Limited, Manulife Investment Management, nor any of their affiliates or representatives is providing tax, investment or legal advice. Past performance does not guarantee future results. This material was prepared solely for informational purposes, does not constitute an offer or an invitation by or on behalf of Manulife Investment Management to any person to buy or sell any security and is no indication of trading intent in any fund or account managed by Manulife Investment Management. No investment strategy or risk management technique can guarantee returns or eliminate risk in any market environment. Unless otherwise specified, all data is sourced from Manulife Investment Management. Manulife, Stylized M Design, and Manulife Investment Management & Design are trademarks of The Manufacturers Life Insurance Company and are used by it, and its affiliates under license.