Straight up, no sweetener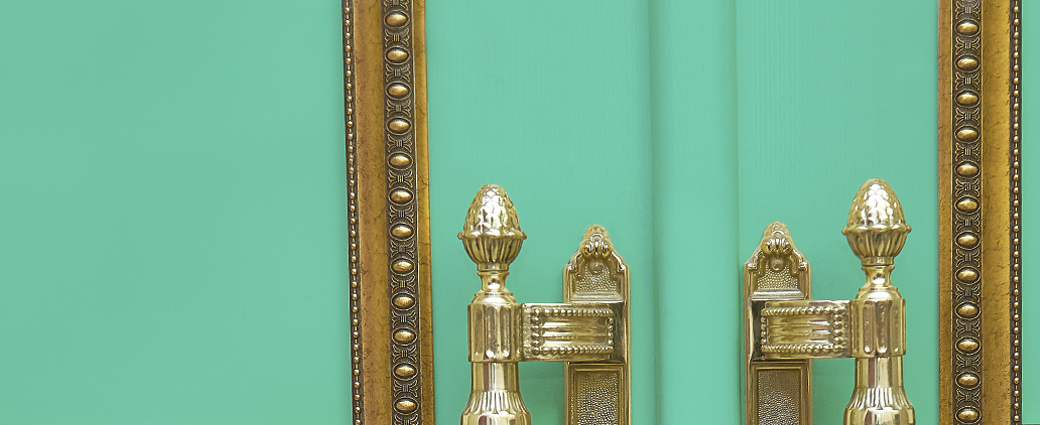 Over the last few days, the equity markets have done a good job of reminding us why it is important to have a good defense in a portfolio. The sell-off in the US markets perhaps correctly started last Monday, as the expectation for a much more dovish Fed started to decline. But it wasn't until the Fed's statement and subsequent press conference that reality started to set in as it was clear that the Fed was not starting on an aggressive easing path as the market wanted.

Nevertheless, it has been an eventful seven days to say the least. What started off with a widely anticipated interest rate cut by the Federal Open Market Committee (FOMC) has morphed into escalated trade tensions between the United States and China with the US Treasury Department labelling China a "currency manipulator", something they haven't done since 1994. The move, while mostly symbolic, does nothing to improve the relationship between the two countries following last week's other announcement from President Trump that will see a 10% tariff imposed on the remaining US$300 billion in goods imported from China as of September 1st. This new tariff is the first one that will directly affect consumer goods such as iPhones and other consumer electronics, sneakers and toys.
Not to be forgotten, the Purchasing Managers' Index figures also came out over the last week and the data, for the most part, was weaker across the globe. The July Institute for Supply Management's (ISM) Manufacturing Purchasing Manager Index (PMI) registered 51.2, a decrease of 0.5 points from the June reading of 51.7 and below expectations of 52. This is the fourth straight month of decline in expansion and is the lowest reading since August 2016, when the index registered 49.6 percent. Softening this month was primarily due to slower growth in demand and consumption, indicated by the New Orders, Production and Employment indexes. These levels of PMI would suggest muted earnings growth over the next six months and without a marked turnaround in PMI, weak earnings growth is likely to continue into 2020.
Equity markets are never shy about showing their displeasure to policy. Yesterday, and the last week, were no exception. On a price return basis, the S&P 500 and the MSCI EAFE Indexes are down -5.6% and -3.5%, respectively since last Tuesday's close until last night's close. The S&P/TSX, which had the benefit of being closed yesterday, is down -1.2% from last Tuesday to Friday. Today we have seen some retracement of equity markets but it by no way mean that we are out of the woods. This may be simply very short-term buying rather than a resumption of the previous rally. Without some positive news to trigger a reversal of the fundamentals we fear any rebound may be short lived. 
In our January note, Travel with caution, not fear, we highlighted our view of increased recession risk probability for the US economy at 30% for 2019 and into 2020. Risks of recession were still low in our opinion. However we did view the risks as higher than 2018 on the potential for a policy mistake, not by the Federal Reserve, but rather by the current administration. Rising political tensions between the US and China fit that bill and in our view increase the probability for greater global economic weakness through the back half of 2019.
The Capital Markets & Strategy Team has been expressing a more cautious tone since the start of the year as the macro environment continued to weaken and the uncertainties continued to mount. In our view, the upside potential presented by equities (US & Canadian) over the coming 12 months is not enough to compensate investors for the downside risks. In other words, we think the potential for the coming year is below-average while the risks are average-to-above-average. As such, we took the step at the end of the second quarter to reduce our equity weight in our model portfolio by 10% to an underweight at 50%. The fundamentals that led us to this decision include weakening global purchasing manager's indices, falling export growth, inventory overhang, and a weakening earnings growth profile to name but a few. Please see our Investment Note for further insight as to why we favoured a defensive posture even before the most recent turn of events. For the time being, we continue to favour a more risk-off posture until the geopolitical and fundamental environments improve. This would include a greater emphasis on fixed income, high quality investment grade sovereign and corporate debt and an underweight to equities while favouring dividends and dividend growth stocks.
A rise in interest rates typically causes bond prices to fall. The longer the average maturity of the bonds held by a fund, the more sensitive a fund is likely to be to interest-rate changes. The yield earned by a fund will vary with changes in interest rates. Currency risk is the risk that fluctuations in exchange rates may adversely affect the value of a fund's investments.

The opinions expressed are those of Manulife Investment Management as of the date of this publication, and are subject to change based on market and other conditions. The information and/or analysis contained in this material have been compiled or arrived at from sources believed to be reliable but Manulife Investment Management does not make any representation as to their accuracy, correctness, usefulness or completeness and does not accept liability for any loss arising from the use hereofor the information and/or analysis contained herein. Manulife Investment Management disclaims any responsibility to update such information. Neither Manulife Investment Management or its affiliates, nor any of their directors, officers or employees shall assume any liability or responsibility for any direct or indirect loss or damage or any other consequence of any person acting or not acting in reliance on the information contained herein.

All overviews and commentary are intended to be general in nature and for current interest. While helpful, these overviews are no substitute for professional tax, investment or legal advice. Clients should seek professional advice for their particular situation. Neither Manulife, Manulife Investment Management Limited, Manulife Investment Management, nor any of their affiliates or representatives is providing tax, investment or legal advice. Past performance does not guarantee future results. This material was prepared solely for informational purposes, does not constitute an offer or an invitation by or on behalf of Manulife Investment Management to any person to buy or sell any security and is no indication of trading intent in any fund or account managed by Manulife Investment Management. No investment strategy or risk management technique can guarantee returns or eliminate risk in any market environment. Unless otherwise specified, all data is sourced from Manulife Investment Management. Manulife, Stylized M Design, and Manulife Investment Management & Design are trademarks of The Manufacturers Life Insurance Company and are used by it, and its affiliates under license.