The emerging markets opportunity (part 1) — demographics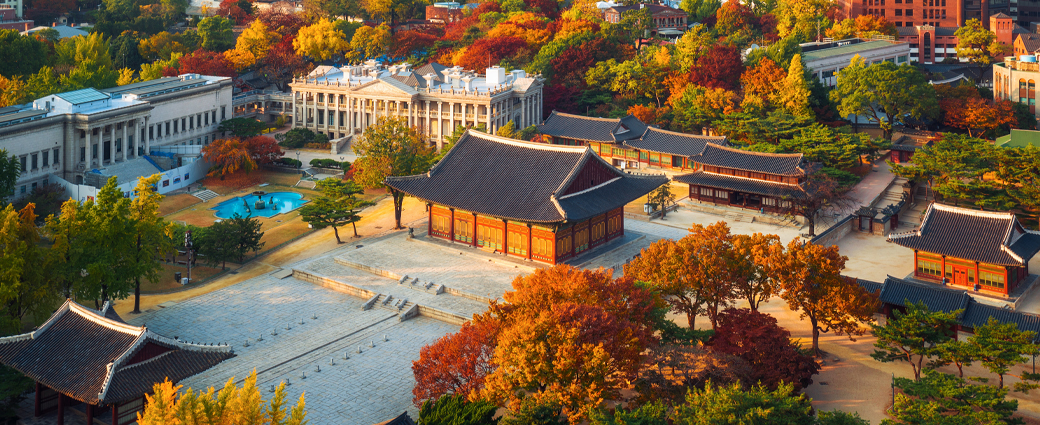 Over the past few decades, the world economic order has been shifting towards Asia. Unfortunately, many Canadian investors aren't positioned to take advantage of this opportunity. The Globe and Mail did an analysis of Canadian balanced mutual funds, exchange-traded funds (ETFs), and robo-advisor portfolios and found that the average weighting towards international stocks was 25 percent. Given the MSCI EAFE Index (the benchmark for international equities) is dominated by Europe and the U.K., the emerging markets share in a portfolio is likely to be even smaller. Anecdotally, we hear that retail investors hold at most a 5 percent direct exposure to the emerging market asset class.
While the emerging markets asset class has been overlooked by Canadian investors, we think exposure to the asset class in an investor's portfolio is likely to enhance diversification benefits and shouldn't be viewed as a "niche" investment. Specifically, the Asian emerging markets are a rapidly growing area of the world that we believe will only continue to grow in terms of economic importance.
This is the first note of a three-part series (1. "demographics," 2. "these aren't your parents' emerging markets," and 3. "the investment opportunity today") in which we discuss the contributing factors benefitting the region and the importance of having exposure to this dynamic asset class that's evolving quickly and will experience some of the strongest growth worldwide.
Demographics
There lies a sleeping giant. Let him sleep. For when he wakes, he will shake the world.
– Napoleon Bonaparte
The French military leader and emperor once said this in reference to China and it was quite the prediction for someone who lived in the early 19th century. This giant has awoken from its slumber, partly due to its labour, manufacturing, and exporting capabilities but now looks to shake the world through its consumption and technological innovation. Its influence will impact both emerging and developing countries around the world.
China plans to change the world through its visionary global infrastructure strategy, the Belt and Road Initiative (BRI). The Belt refers to its proposed overland road and rail routes that build on the old Silk Road routes through landlocked central Asia. The Road refers to maritime trade routes. The outcome of the BRI initiative will result in five trade corridors, including railways, highways, pipelines, port facilities, and fiber optic networks.
The BRI has an impressive magnitude and reach. It'll ultimately cover over 65 countries, nearly 5 billion people (about 60 per cent of the world's population), and 40 per cent of global GDP. If you strip out the U.S. economy, it would account for nearly 80% of global GDP.
The BRI initiative will lay the groundwork for China's influence during the upcoming decades and will help improve the regional economies as their populations gain access to trade, capital, and transportation.
What drives economic development? In economic terms, it's human capital, financial capital, productivity, and entrepreneurialism. In everyday speak, it's the growth of the population, how productive they are, and what resources they have available to them. The emerging markets check all these boxes and despite the strides made over the past couple of decades, they're still in the early stages of unlocking their potential.
Let's take a closer look at these factors.
First, emerging markets will continue to have the workforce to drive their economies. Today, nearly three quarters of the world's population lives in Asia and Africa. This will continue in the future as nine countries will drive nearly half of the population growth over the coming decades.  The BRI Initiative will directly connect all but two of the top ten countries in the future. 
Ranking of the world's 10 most populous countries — 1990 and 2019, and medium variant projection for 2050
(numbers in parentheses refer to total population in millions)
Source: United Nations, Department of Economic and Social Affairs, Population Division (2019). World Population Prospects 2019. The nine countries are India, Nigeria, Congo, Pakistan, Ethiopia, Tanzania, USA, Uganda, and Indonesia.
Second, productivity has improved materially, and the emerging market region will continue to build on it in the future.
One factor driving the change will be technology. A significant advantage to emerging markets is their access and adoption to new technologies. Another advantage is their lack of legacy technologies, which means that they're building state-of-the-art technological infrastructure that can be adopted very quickly. This is opposite of what we experience in the developed world where we're dealing with antiquated infrastructure that's hard to integrate with newer technologies at times. This technology will help improve the efficiency of their railways, roads, and electrical grids. Look no further than China's network of high-speed rail, which dwarfs the rest of the world today and likely in the future. The BRI will expand these technologies into neighboring economies, unleashing economic potential.
The demographic profile of the emerging markets is one of a growing and thriving middle class, which will be very important as it will drive future consumption growth. The region's high savings rate will be used for future consumption and help liberalize their capital markets going forward, making them more efficient and less volatile. The growth of middle-class spending power will lead to Asia contributing nearly 50% of all global consumption growth over the next decade.
Finally, last year showed us that trends emerging before the pandemic were accelerated through the lockdowns and will shape the upcoming decade. New technology will involve 5G, cloud computing, robotics, artificial intelligence, and electronic payments. The speed at which technology will continue to be adopted across emerging markets will drive these economies into the top 10 over the coming decade, replacing the old guard.
Over the long term, the world economic leadership is shifting towards Asia. This provides a favourable framework for emerging market equities. Are your clients positioned appropriately to take advantage of this investment opportunity supported by these favorable trends? In our next note, we look at how the MSCI Emerging Market Index has evolved over the past couple of decades and how it's not your parents' emerging markets.
Macan Nia, CFA
Senior Investment Strategist
A rise in interest rates typically causes bond prices to fall. The longer the average maturity of the bonds held by a fund, the more sensitive a fund is likely to be to interest-rate changes. The yield earned by a fund will vary with changes in interest rates.

Currency risk is the risk that fluctuations in exchange rates may adversely affect the value of a fund's investments.

The opinions expressed are those of Manulife Investment Management as of the date of this publication, and are subject to change based on market and other conditions. The information and/or analysis contained in this material have been compiled or arrived at from sources believed to be reliable but Manulife Investment Management does not make any representation as to their accuracy, correctness, usefulness or completeness and does not accept liability for any loss arising from the use hereof or the information and/or analysis contained herein. Manulife Investment Management disclaims any responsibility to update such information. Neither Manulife Investment Management or its affiliates, nor any of their directors, officers or employees shall assume any liability or responsibility for any direct or indirect loss or damage or any other consequence of any person acting or not acting in reliance on the information contained herein.

All overviews and commentary are intended to be general in nature and for current interest. While helpful, these overviews are no substitute for professional tax, investment or legal advice. Clients should seek professional advice for their particular situation. Neither Manulife, Manulife Investment Management Limited, Manulife Investment Management, nor any of their affiliates or representatives is providing tax, investment or legal advice. Past performance does not guarantee future results. This material was prepared solely for informational purposes, does not constitute an offer or an invitation by or on behalf of Manulife Investment Management to any person to buy or sell any security and is no indication of trading intent in any fund or account managed by Manulife Investment Management. No investment strategy or risk management technique can guarantee returns or eliminate risk in any market environment. Unless otherwise specified, all data is sourced from Manulife Investment Management.

Manulife, Manulife Investment Management, the Stylized M Design, and Manulife Investment Management & Stylized M Design are trademarks of The Manufacturers Life Insurance Company and are used by it, and by its affiliates under license.