Two types of market downturns: big bears and baby bears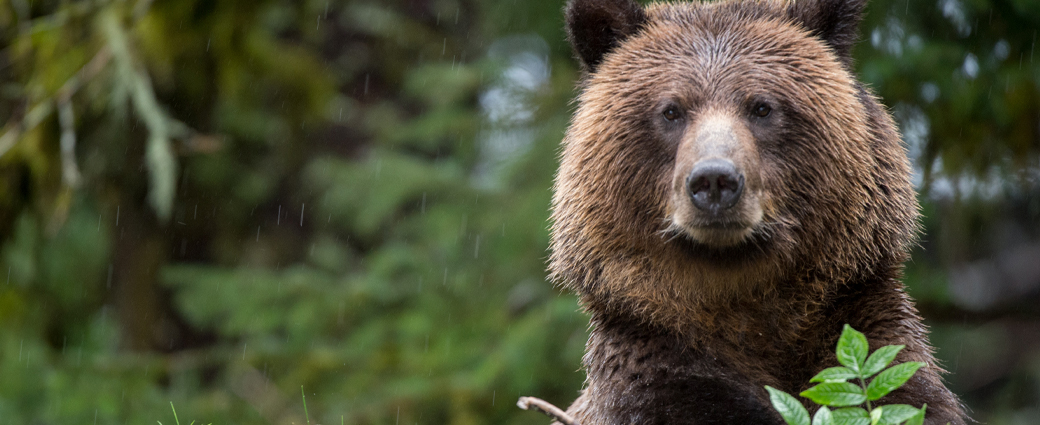 The Secrets of the Whales documentary series chronicles how different various whale species can be. Some whales are big, others small; some are vicious, others are not. The dwarf sperm whale is the smallest whale in the world and is smaller than most dolphins. On the other end of the spectrum, the blue whale is the largest whale and one of the largest animals to have ever lived on Earth (the average length of a blue whale is between 70 and 90 feet, which is the equivalent to the length of two school buses.) Killer whales have teeth, which helps them eat fish, seals, and other marine life, whereas blue whales have large sheets of baleen in their mouths, which act as a strainer for consuming small shrimp-like crustaceans.
Like whales, not all bear markets are the same. A bear market is defined as a decline of 20% or more from the most recent peak. As of the time of writing, we're in a bear market in many equity markets around the world. In the U.S., there've been 15 bear markets for the S&P 500 Index since the 1950s. For our discussion purposes, we've included drawdowns of 19% or more as bear markets and have classified them into two buckets: big bears and baby bears. The baby bears mean a bear market outside of a recession, while a big bear is a bear market that occurs in a recessionary environment.
For the 15 bear markets since 1950, eight classify as big bears, while seven of them classify as baby bears. The baby bears have been more gentle to investors with an average selloff of approximately 23%. Of interest, if you remove the baby bears of the 1961 bear market (down 28%) and the stock market crash of 1987 (down 33%), the average of the remaining five is the definition of a bear market: down 20%. Investors' experience with big bears hasn't been as kind with an average selloff of approximately 37%.
Big bears (recession bear markets) vs baby bears (non-recession bear markets)
Source: Capital Markets Strategy, Bloomberg, as of July 25, 2022
As Mark Twain is reputed to have said, "History doesn't repeat itself, but it rhymes." Are there lessons that we can take from the history of bear markets?
U.S. and global economic activity have begun to slow materially since the beginning of the year due to higher interest rates and higher levels of inflation and are now indicating an elevated risk of a recession in the first half of 2023. If we can avoid a recession, the S&P 500 Index drawdown, as of time of writing, is already at levels in line with the historical performances of baby bears.
However, if we were to experience a recession, history would suggest that there's more downside possible from these levels, given that the average selloff during big bears is 37%. If we get a recession, our expectation is that it'll be mild, supported by a solid employment environment and stable U.S. consumer. We believe the odds of a deep recession over the next 12 months remains low and we're unlikely to witness an environment similar to the great financial crisis of 2008 (GDP decline of 5.1% and market drop of 57%); the 1973–74 recession (GDP decline of 3.2% and a market drop of 48%); or the dot-com crash of 2000–01, where although we experienced only a mild recession, it was the result of an unprecedented tech bubble crash and the September 11 terrorist attacks (the S&P 500 dropped 49%). If we remove these three instances, the average 37% sell-off of a big bear falls to 28%.
Despite the rally that we've experienced over the past few weeks, it's impossible to forecast that we have seen the trough of this market decline. It's still possible that we could see further weakness from these levels bringing us closer to the big bear average. However, the bigger opportunity cost for investors of not reaching their financial goals isn't a potential 10% correction from these levels but missing out on the next bull market.
Said differently, much of the potential of a mild recession has already been priced in by the markets.
If we establish that this is a recessionary mild bear market, then we need to consider at what level from the peak should we start considering adding back to equities, assuming the risk profile and time horizon of an investor is appropriate.
To examine this, we looked at past recessionary bear markets and segmented returns one, two, and three years following equity declines of 10%, 20%, 30%, 40%, and 50% from the peak. The following heatmap identifies the buying opportunities in each period. What we notice is that in deep bear markets (2008–09, 2000–02, and 1973–74), the true buying opportunity (whereby gains were had 1–2 years out) didn't occur until equities were –30% or more off their respective peaks, or closer to the big bear average. In shallower bear markets (1990–91, 1980–82, and 1970), the buying opportunity came sooner, following drops of as little as 10%.
We believe this is likely to be a deeper or big-bear market, as mentioned above. As such, the table below highlights that, during recessionary bear markets, it is prudent to wait and not simply rush into the market at the first dip. The real payback appears to occur when equities are down 20% or more.
If we're correct and the economic slowdown results in only a mild recession, then it would suggest that the U.S. equity market has likely already priced in much of the bear market.
Forward 1-, 2-, and 3-year total return from fall from peak of –10%, –20%,         –30%, –40%, and –50%
Source: Capital Markets Strategy, Bloomberg, as of July 25, 2022
Lastly, we need to attach realistic timelines to the equity market recovery. We highlight below how long it took for investors to break even on their initial investment once the markets had bottomed during previous recessionary and non-recessionary bear markets. The chart illustrates the average number of trading days it took for an investor to break even after investing at drops of 10%, 20%, 30%, 40%, and 50%. For example, after a drop of 20% from the peak, on average, it took approximately 306 trading days to break even from a recessionary bear market versus 13 in a non-recessionary environment.
Number of days required to reach prior peak S&P 500 Index level
Bear markets (recessionary and non-recessionary) since 1950
Source: Capital Markets Strategy, Bloomberg, as of July 25, 2022
Markets don't move in straight lines; we could see bear-market rallies after which old lows will either be retested or broken. For example. during the dot-com crash, we experienced six different bear market rallies (a rally of greater than 20%) within the ultimate pullback of 49%. While it's impossible to call a bottom for this bear market, history does show that from these levels, investors do see gains one, two, or three years out. Bear markets aren't fun to witness, but they can be an opportunity for the patient investor.
A rise in interest rates typically causes bond prices to fall. The longer the average maturity of the bonds held by a fund, the more sensitive a fund is likely to be to interest-rate changes. The yield earned by a fund will vary with changes in interest rates.

Currency risk is the risk that fluctuations in exchange rates may adversely affect the value of a fund's investments.

The opinions expressed are those of Manulife Investment Management, as of the date of this publication, and are subject to change based on market and other conditions. The information and/or analysis contained in this material have been compiled or arrived at from sources believed to be reliable, but Manulife Investment Management does not make any representation as to their accuracy, correctness, usefulness, or completeness and does not accept liability for any loss arising from the use hereof or the information and/or analysis contained herein. Manulife Investment Management disclaims any responsibility to update such information. Neither Manulife Investment Management or its affiliates, nor any of their directors, officers, or employees shall assume any liability or responsibility for any direct or indirect loss or damage or any other consequence of any person acting or not acting in reliance on the information contained herein.

All overviews and commentary are intended to be general in nature and for current interest. While helpful, these overviews are no substitute for professional tax, investment, or legal advice. Clients should seek professional advice for their particular situation. Neither Manulife, Manulife Investment Management Limited, Manulife Investment Management, nor any of their affiliates or representatives is providing tax, investment, or legal advice. Past performance does not guarantee future results. This material was prepared solely for informational purposes, does not constitute an offer or an invitation by or on behalf of Manulife Investment Management to any person to buy or sell any security, and is no indication of trading intent in any fund or account managed by Manulife Investment Management. No investment strategy or risk management technique can guarantee returns or eliminate risk in any market environment. Unless otherwise specified, all data is sourced from Manulife Investment Management.

Manulife, Manulife Investment Management, Stylized M Design, and Manulife Investment Management & Stylized M Design are trademarks of The Manufacturers Life Insurance Company and are used by it, and by its affiliates under license.

556882