What do above average investment returns have to do with contract years?
The road to easy street goes through the sewer. – John Madden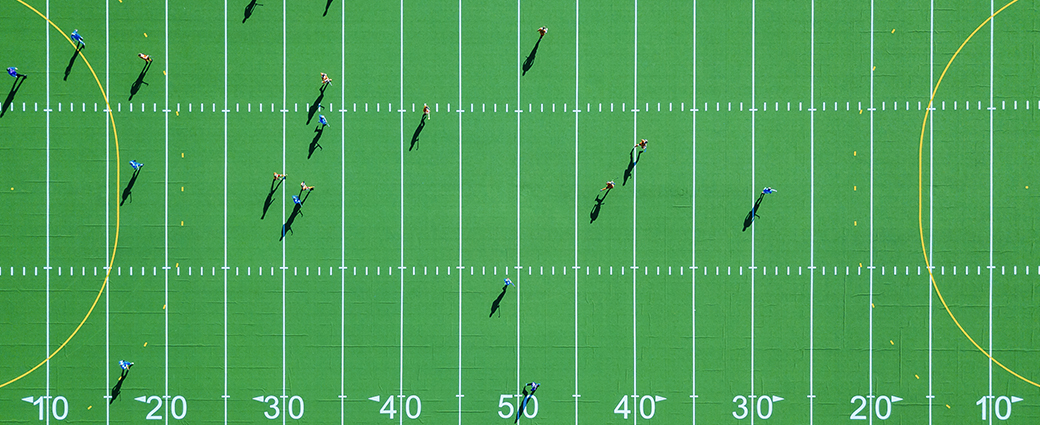 When it comes to drafting in fantasy sports pools, for nearly 60 million Canadian and Americans, a popular theme is to draft players who're in the final year of their contract (known as a contract year) to achieve fantasy sports dominance. Sports fans have noticed that professional athletes tend to perform well during their contract year in the hopes of a material raise.
This phenomenon was anecdotal until researchers at the University of Missouri provided scientific support for the theory. Researchers compiled information on National Basketball Association (NBA) players who played at least 500 minutes and Major League Baseball (MLB) players who played at least 300 innings in each season. More than 230 NBA and MLB players were studied over a 10-year period. In a nutshell, the contract year syndrome was real and the often led to players improving their scoring statistics during the final year of their existing contract (let's call it "incentive").
However, this hasn't always been the case, as was illustrated to Toronto Blue Jays fans when Jose Bautista seemed to disappear during his contract year in 2017. After averaging nearly 30 home runs a season for five years prior to his contract year, Jose Bautista went ice cold, hitting only 23 home runs and costing himself a lucrative long-term contract. But for every Jose Bautista, there's a Joe Flacco, a Pascal Siakam, a John Tavares, and hundreds of other examples that parlay a great contract year into a lucrative long-term contract.
Is there historical precedent for investing that can put the odds in investors' favour when it comes to forward returns?
Warren Buffet, one of the most successful investors of the past century, has amassed a fortune of nearly US$79 billion. Buffet attributes some of his success to being a contrarian investor. Warren Buffet famously said that "we simply attempt to be fearful when others are greedy and to be greedy only when others are fearful." Investors know this investment truism to be accurate but it's often hard to execute.
Is there a signal that investors can follow? One that we've often watched and referred to in the past has been the CBOE Volatility Index (VIX). The VIX Index is a real time market index that represents the market's expectation of volatility over the next 30 days. For this, it's known as the "fear gauge."
Like an athlete entering a contract year, could the VIX Index above 30 provide clues in terms of forward expectations? Since 1990, the VIX has averaged approximately 19 while a measure above 30 signifies an aversion to riskier assets, including equities. Based on our work, we've found that when the VIX Index breaks above 30, it has historically marked an inflection point for corrections and bear markets. The VIX broke above 30 the last week of October 2020, so we returned to one of our favourite indicators and took a deeper look at the VIX Index to see what further insights it offered.
The chart below contrasts the VIX Index vs the percent drawdown from the 52-week high for the S&P 500 since 1990. The chart shows that spikes in the VIX (grey line) often occur during downside volatility in the S&P 500 Index (red line). It also appears that when the level of the VIX index goes over 30, the drawdown is near its end.
The table below contrasts six-month, one-year and two-year annualized returns for the S&P 500 Index since 1990, in periods when the VIX is greater than 30 and less than 30.  History would suggest that investors can improve their returns by becoming greedy and embracing risk when others are fearful and selling.
Finally, like those few athletes who perform poorly in their contract year, a VIX level greater than 30 doesn't always lead to a positive return in the future. But the odds are in our favour! We believe investing is a probability-based exercise, and as the table below shows, when the VIX Index is greater than 30, the odds of a positive return in the future are greater than in other periods.
It's not always the case that a professional athlete performs well in their contract year, but as the research shows, most of the time, an athlete picks up their level of play. And although a reading of 30 on the VIX Index doesn't always result in positive forward returns, most times, investors who embrace risk assets when others are running for the hills often have above-average positive returns in the future.
Macan Nia, CFA
Senior Investment Strategist
Manulife Investment Management
A rise in interest rates typically causes bond prices to fall. The longer the average maturity of the bonds held by a fund, the more sensitive a fund is likely to be to interest-rate changes. The yield earned by a fund will vary with changes in interest rates.

Currency risk is the risk that fluctuations in exchange rates may adversely affect the value of a fund's investments.

The opinions expressed are those of Manulife Investment Management as of the date of this publication, and are subject to change based on market and other conditions. The information and/or analysis contained in this material have been compiled or arrived at from sources believed to be reliable but Manulife Investment Management does not make any representation as to their accuracy, correctness, usefulness or completeness and does not accept liability for any loss arising from the use hereof or the information and/or analysis contained herein. Manulife Investment Management disclaims any responsibility to update such information. Neither Manulife Investment Management or its affiliates, nor any of their directors, officers or employees shall assume any liability or responsibility for any direct or indirect loss or damage or any other consequence of any person acting or not acting in reliance on the information contained herein.

All overviews and commentary are intended to be general in nature and for current interest. While helpful, these overviews are no substitute for professional tax, investment or legal advice. Clients should seek professional advice for their particular situation. Neither Manulife, Manulife Investment Management Limited, Manulife Investment Management, nor any of their affiliates or representatives is providing tax, investment or legal advice. Past performance does not guarantee future results. This material was prepared solely for informational purposes, does not constitute an offer or an invitation by or on behalf of Manulife Investment Management to any person to buy or sell any security and is no indication of trading intent in any fund or account managed by Manulife Investment Management. No investment strategy or risk management technique can guarantee returns or eliminate risk in any market environment. Unless otherwise specified, all data is sourced from Manulife Investment Management.

Manulife, Manulife Investment Management, the Stylized M Design, and Manulife Investment Management & Stylized M Design are trademarks of The Manufacturers Life Insurance Company and are used by it, and by its affiliates under license.