Going digital
Pictet-Digital is a theme within the investible universe available to Manulife Global Thematic Opportunities Fund. This article was published by Pictet Asset Management in July 2020. The stocks discussed may not be representative of past or future holdings within the Fund.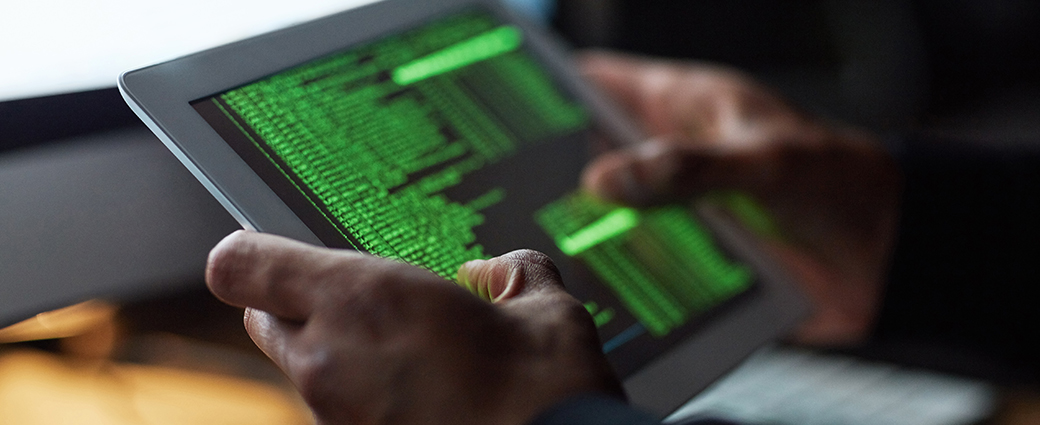 Global lockdowns have proved a major catalyst for speeding up the digital revolution, opening up new opportunities in life and in investment.
A morning yoga lesson, eight hours at the desk (with a break for lunchtime shopping), then a catch-up with friends over cocktails in the evening. Until quite recently, this normal working day would have unfolded over several different locations across a town or city. Now, in the age of the coronavirus, such activities are taking place online. And it's likely that these new digital habits will outlast the pandemic.
Indeed, whatever the vantage point, it's clear we are living through an unprecedented expansion of our digital world. The experience has generated a thirst for even more and better tech - offering attractive opportunities for businesses who can deliver it.
During the lockdown, business growth has been phenomenal among providers of TV services, online video games, e-shopping, social networks, e-health, online education and more.
Netflix secured 16 million new accounts in the first quarter of 2020 – nearly double the number of the previous three months. China's Tencent, meanwhile, saw a 31 per cent year-on-year jump in online game revenues as customers sought escapism in "Honor of Kings" and "Peacekeeper Elite". Italians increased the time they spent on Facebook's apps by 70 per cent.
As lockdowns are eased across the world, it would be natural to expect that growth fade over time. But the fundamentals paint a different picture. After all, so far only 59 per cent of the world's population has access to the Internet. And as the so-called "Generation Hashtag" – the digital native group born between 1991 and 2005 – grows up and increases its economic power, demand for digital will grow. This demographic represents about 34 per cent of the total population today.
Digital life
The rollout of 5G networks will provide an added boost. Already making inroads in the US, China, Korean and other developed markets, 5G has the power to transmit data much faster than current phone networks, handle much higher volumes of information, and require much less battery power. Because the digital demands of the lockdown have put heavy pressure on existing capacity, it seems likely that the rollout of 5G will now proceed more rapidly. This, in turn, will fuel the expansion of the Internet of Things, opening up an almost endless set of digital possibilities.
Around the home,  for example, this could mean tomato plants that can ask for water, roofs that warn of weaknesses after extreme weather, jackets that keep parents updated on a child's location, trash cans that ask to be emptied, and milk cartons that point out expiration dates. Moving around town, that could mean having a heads-up on open parking spaces, second-to-second data on surrounding traffic for driverless cars, local air-quality warnings, and much more.
Better connectivity will boost tech growth on a number of fronts. Three in particular stand out. All three had already been on the rise, but as a result of the pandemic, have now massively broadened their customer and client base. Now that more people have experienced what is possible, we expect strong momentum to continue.
To begin with, there's e-commerce. The lockdown prompted millions of people to embrace online shopping for groceries and other goods, and we expect that many of them will have been won over by the convenience and competitive pricing, at least for some of their purchases. PayPal signed up an average of 250,000 new accounts per day in April, according to a recent trading update.
Software as a service (SaaS) is another area destined for strong growth. SaaS encompasses the technology that powers working from home platforms, online education, cloud storage and teleconferencing. Even when the lockdowns are fully lifted, we expect that both businesses and employees will embrace more flexible working practices than pre-pandemic. Education will change too – Cambridge University has already said that lectures will remain online until at least summer 2021.
Digital life is another key area. After work comes play, and the lockdown has shown how much of our leisure activities and socialising can be done with the help of digital. Here, meal-kit/food deliveries, streaming video services, and online games could be among the biggest beneficiaries. E-health is also booming – in the US alone, some 900 million patient visits will have been conducted by video this year – up 64 per cent on 2019, according to health research group Frost and Sullivan.
While the lockdowns have been temporary, they have shown just how much digital progress can be achieved and how quickly. And the further we move down the road of digitisation, the more data we have to improve the experience and the process. Artificial intelligence will become more and more part of our everyday life with digital services based on its ultra-sophisticated algorithms.
This article was first published in FT Adviser.
The views expressed are those of the sub-advisor of Manulife Investment Management and are subject to change as market and other conditions warrant. Information about a portfolio's holdings, asset allocation, or country diversification is historical and is no indication of future portfolio composition, which will vary. Certain research and information about specific holdings in the Fund, including any opinion, is based on various sources believed to be reliable. All overviews and commentary are for information purposes only and are not intended to provide specific financial, investment, tax, legal, accounting or other advice and should not be relied upon in that regard. Individuals should seek the advice of professionals to ensure that any action taken with respect to this information is appropriate to their specific situation. The commentary does not constitute an offer or an invitation by or on behalf of Manulife Investment Management to any person to buy or sell any security or investment product. This material should not be revised as a current or past recommendation or a solicitation of an offer to buy or sell investment products or to adopt any investment strategy. Manulife Investment Management is not responsible for any damages or losses arising from any use of this information.

Commissions, trailing commissions, management fees and expenses all may be associated with mutual fund investments. Please read the fund facts as well as the prospectus before investing. Mutual funds are not guaranteed, their values change frequently and past performance may not be repeated. Manulife Funds and Manulife Corporate Classes are managed by Manulife Investment Management Limited (formerly named Manulife Asset Management Limited). Manulife Investment Management is a trade name of Manulife Investment Management Limited.

Manulife, Manulife Investment Management, the Stylized M Design, and Manulife Investment Management & Stylized M Design are trademarks of The Manufacturers Life Insurance Company and are used by it, and by its affiliates under license.