RRSP segregated fund contracts — naming a successor annuitant or Joint Life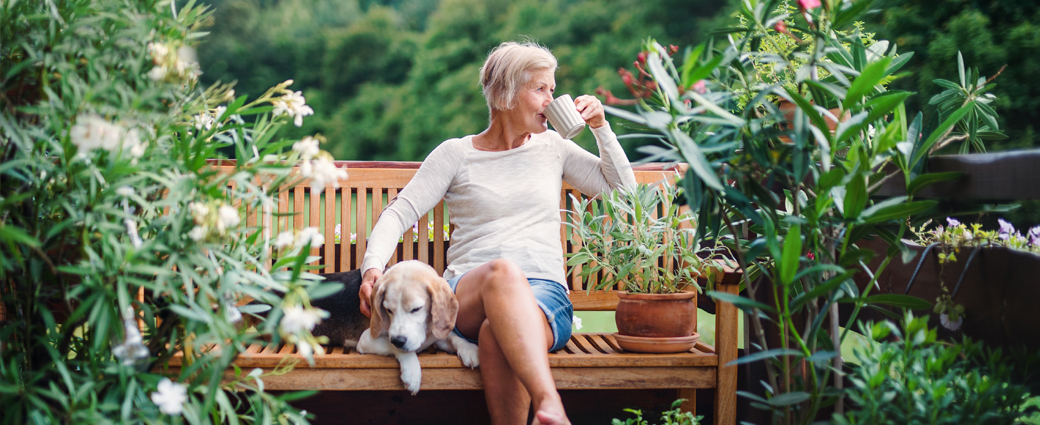 Wealth Transfer Strategy 11
Naming a spouse1 as a beneficiary of your Registered Retirement Savings Plan (RRSP) can be a simple and cost-effective way to pass on your RRSP at death. With an RRSP segregated fund contract, these benefits can be enhanced by naming your spouse as a successor annuitant or Joint Life on the contract. Using one of these designations, you can keep the current estate planning benefits already available with a beneficiary designation while adding more flexibility and choice for your spouse after your death.
For RRSP accounts that don't hold insurance investments like segregated fund contracts, the successor annuitant or Joint Life options aren't available. In these cases, only a beneficiary designation2 can be made. Anyone can be designated as a beneficiary of an RRSP.
A segregated fund contract may offer the additional option of naming a successor annuitant or Joint Life, but it can only be a spouse. These options are mutually exclusive. The Joint Life option is available in segregated fund contracts with guaranteed income payouts, whereas the successor annuitant option is available in segregated fund contracts without these income guarantees. Either way, understanding how they work and the opportunities they present compared to a beneficiary designation can help you determine if they're right for you.
How it works
A successor annuitant designation in an RRSP is put in place when the owner/annuitant names his or her spouse as the successor annuitant and sole primary beneficiary of the contract. If the owner dies first while the contract is still an RRSP, the spouse has 30 days to choose between taking the lump sum death benefit or continuing the contractual benefits in a new RRSP or RRIF contract in their own name. If a decision isn't made within the 30 days, the death benefit, which would include any applicable top-up payments, will be paid to the spouse — this is the default option. The total cash value can be rolled over to the spouse's own RRSP or RRIF on a tax-deferred basis and invested accordingly.
If the spouse chooses to continue the contractual benefits, they would do so by transferring the market value to a new RRSP or RRIF contract in their name and designating their own beneficiaries. Regardless of the spouse's choice (death benefit or continuation of contractual benefits), the subsequent contribution or transfer to their own RRSP or RRIF preserves the tax benefits of the rollover.
A Joint Life payout option provides a guaranteed income stream based on the lives of both the RRSP owner and the Joint Life, who must be the owner's spouse. It allows current contractual benefits to continue when the first person dies. The owner must name their spouse as the Joint Life and sole beneficiary of the RRSP. If the owner dies first, the choices available to the spouse are the same as those under the successor annuitant option.
Successor annuitant and Joint Life are available for segregated fund contracts held in a Locked-in RRSP or Locked-in Retirement Account (LIRA). However, successor annuitant is not available for RRSP, LRSP and LIRA accounts in nominee name.
The opportunities
When a spouse is named as a beneficiary in a registered plan, such as an RRSP, there are two main advantages when the account owner passes away. The first is the transition of the proceeds from that account to the spouse happens directly, avoiding the owner's estate. The benefits from this include decreased estate administration and probate fees, where applicable, avoiding potential delays — especially if there's litigation, exposure to estate creditors, and lack of privacy. The second is when the spouse transfers the proceeds directly to their own RRSP or RRIF, income tax is deferred, potentially saving the deceased's estate thousands of dollars.
By using the RRSP successor annuitant or Joint Life strategy, you can add more flexibility to your estate plan by giving your spouse the option to continue your current contract terms or make a different investment. If your contract has unique features or benefits, this can allow your spouse to preserve them, even though they may not be available for purchase in a new contract.
Compare the options
Benefits for wealth transfer of RRSP

Spouse is designated as
- Beneficiary

Spouse is designated as
- Successor annuitant

Spouse is designated as
- Joint Life

Bypass estate

✔

✔

✔

Tax-deferred spousal rollover

✔

✔

✔

Death benefit available

✔

✔

✔

Contract terms continue

✖

✔

✔
Ideal candidates
You have or are considering investing in a segregated fund contract within your RRSP.
You want to take advantage of a direct transfer to your spouse outside your estate and the tax deferral offered by the spousal rollover.
You want to provide your spouse with the flexibility to choose to continue your current contractual benefits or put the death benefit in an investment of their choice.
Take action
Designate your spouse as the successor annuitant and sole beneficiary, or Joint Life and sole beneficiary, depending on the contract.
Name secondary beneficiaries in case your spouse pre-deceases you.
This strategy is free and the setup is easy, but everything must be completed in the correct order.
Your advisor can help you decide if the RRSP successor annuitant or Joint Life option is right for you.
1 Includes a spouse or common-law partner as defined by the Income Tax Act (Canada). 2 In Quebec, you can only name a beneficiary on an RRSP contract if it's an insurance product like a segregated fund. Non-insurance investments in RRSPs — such as mutual funds — don't allow a beneficiary designation.

The commentary in this publication is for general information only and should not be considered investment or tax advice to any party. Individuals should seek the advice of professionals to ensure that any action taken with respect to this information is appropriate to their specific situation.

Manulife, Manulife Investment Management, the Stylized M Design, and Manulife Investment Management & Stylized M Design are trademarks of The Manufacturers Life Insurance Company and are used by it, and by its affiliates under license.

02/21