A climate-friendly approach to investing
New investment solutions favour companies with strong strategies to reduce carbon emissions.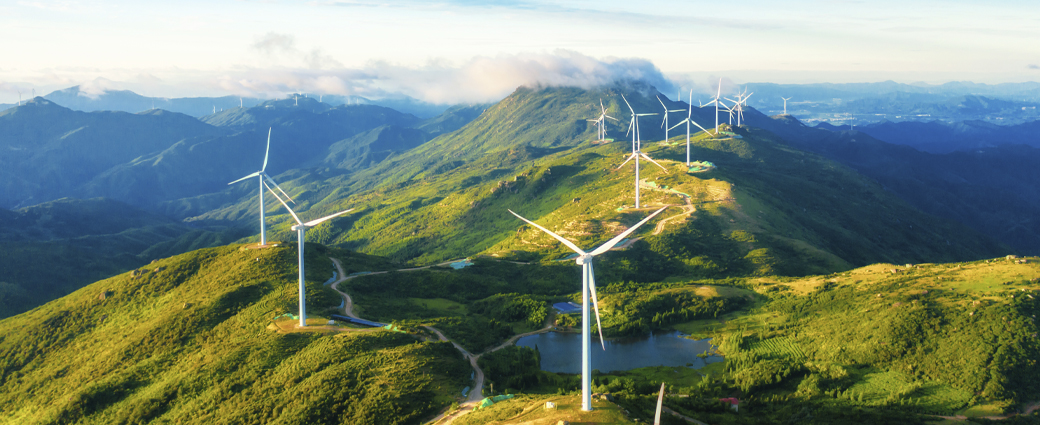 Climate change is a subject that has consistently made global headlines in recent years. And while individuals may have different opinions about it, the topic won't be going away anytime soon. In fact, more than 190 countries, including Canada, have committed to reducing their carbon footprints by 2050 by joining the Paris Agreement.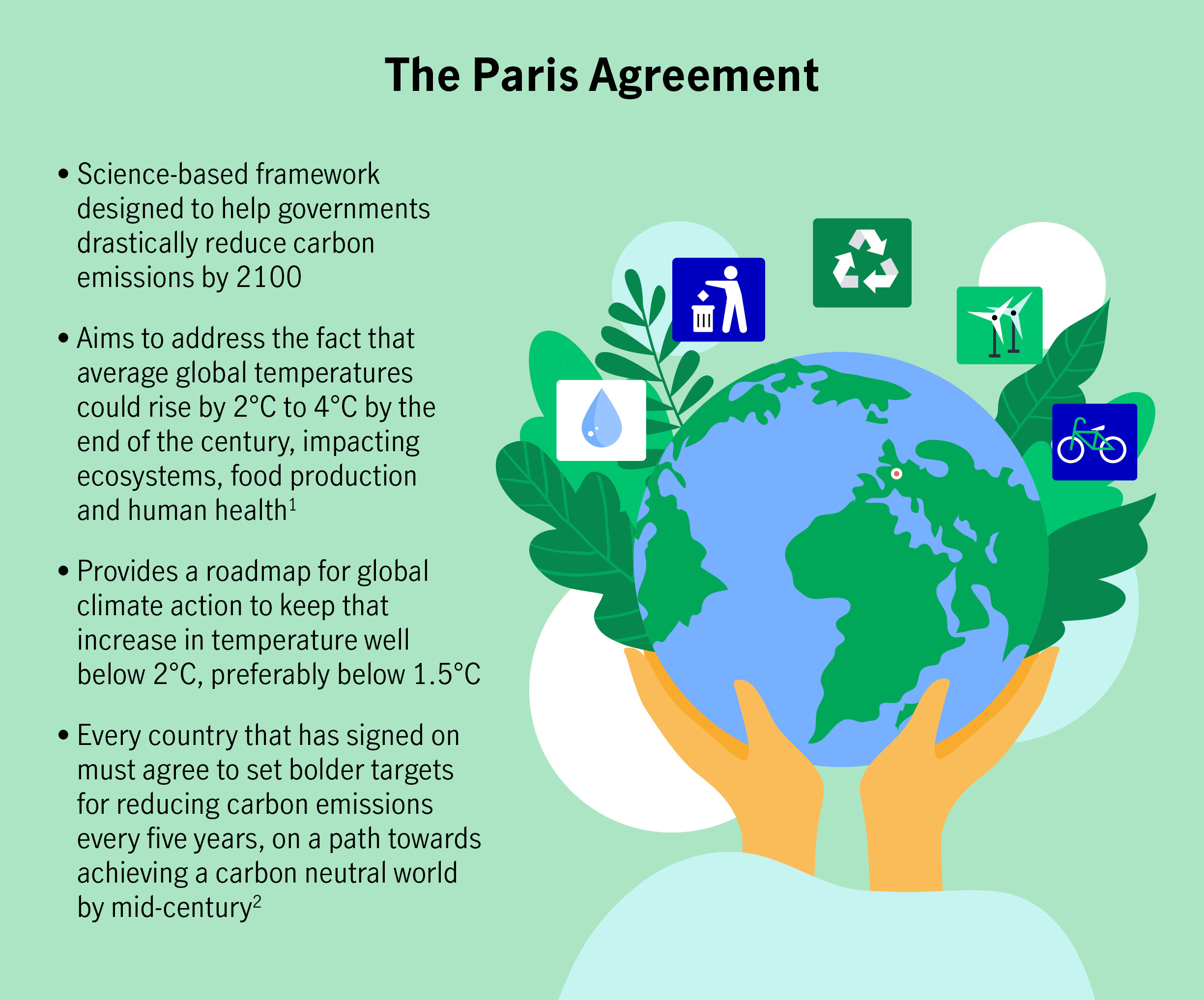 What can an investor do?
Reducing the effects of climate change is a challenge on a global scale, making it hard to imagine how the actions of individual investors can make a difference. However, choosing investments that support good corporate behaviour is a step in the right direction. 
New solutions now make it easier to reward companies that are working to reduce their carbon emissions in line with the targets in the Paris Agreement. Importantly, skilled investment managers can align with progressive companies that display an active commitment to strong environmental policies, potentially reducing investment risk and enhancing returns.
The early adopters
Forward-looking companies across multiple industries aren't waiting for the regulations, such as carbon taxes, that many governments will likely need to implement to meet their targets. They're using the Paris Agreement framework to guide their own carbon emission reduction targets – starting right away. Based on the framework, they can chart a clearly defined path towards lower emissions, helping to prevent the worst impacts of climate change and future-proof their business growth. These early adopters are positioning themselves well to outperform the market and generate higher returns on invested capital. 
Being on the leading edge has its benefits. Companies focused on reducing carbon emissions will, in many cases, need to embrace innovation, which can spur business growth. Good ideas in one part of a company can spread and help point the way towards opportunities and efficiencies in other areas. As companies start to pull away from competitors, they can become preferred partners for other businesses that may be influenced to take more targeted action against climate change as well. They can also attract like-minded customers who prefer to buy products and services from providers that are demonstrating their commitment to fighting climate change. 
Making a difference
With growing consensus around the world that action is necessary to reduce carbon emissions and mitigate rising temperatures, the companies that are stepping up now are taking control of their future. Through investment solutions that focus on these businesses, investors too can make a positive difference to our planet's climate. Their investments can encourage innovation in the area of carbon emission reduction and progress towards Paris Agreement targets. And, by investing with an eye towards alleviating climate change, investors can share in the potential growth of companies that are planning for tomorrow today and enhance their potential long-term investment returns.
Speak with your advisor about climate-themed funds and how they can help support your financial and environmental goals.
A wave starts with a ripple
Change doesn't generally happen overnight. Industries, governments and individuals can take many years to adapt to evolving circumstances. However, when a few large companies take aggressive steps in an area such as reducing carbon emissions, they can create a ripple that turns into a wave. The innovators and early adopters at the start of that wave tend to benefit most. Those who are slower to act may become "stranded assets," rapidly losing value because of factors such as environmental challenges, new government regulations and litigation. 
For investors, the key is awareness of global trends that may affect their investments and, when appropriate, to look for opportunities to become early adopters themselves. Being at the forefront of change means helping to support it rather than following the crowd after an emerging shift in behaviour becomes mainstream. It also helps them avoid investing in assets that may one day become stranded. Instead, they can concentrate on being a part of tomorrow's likely success stories.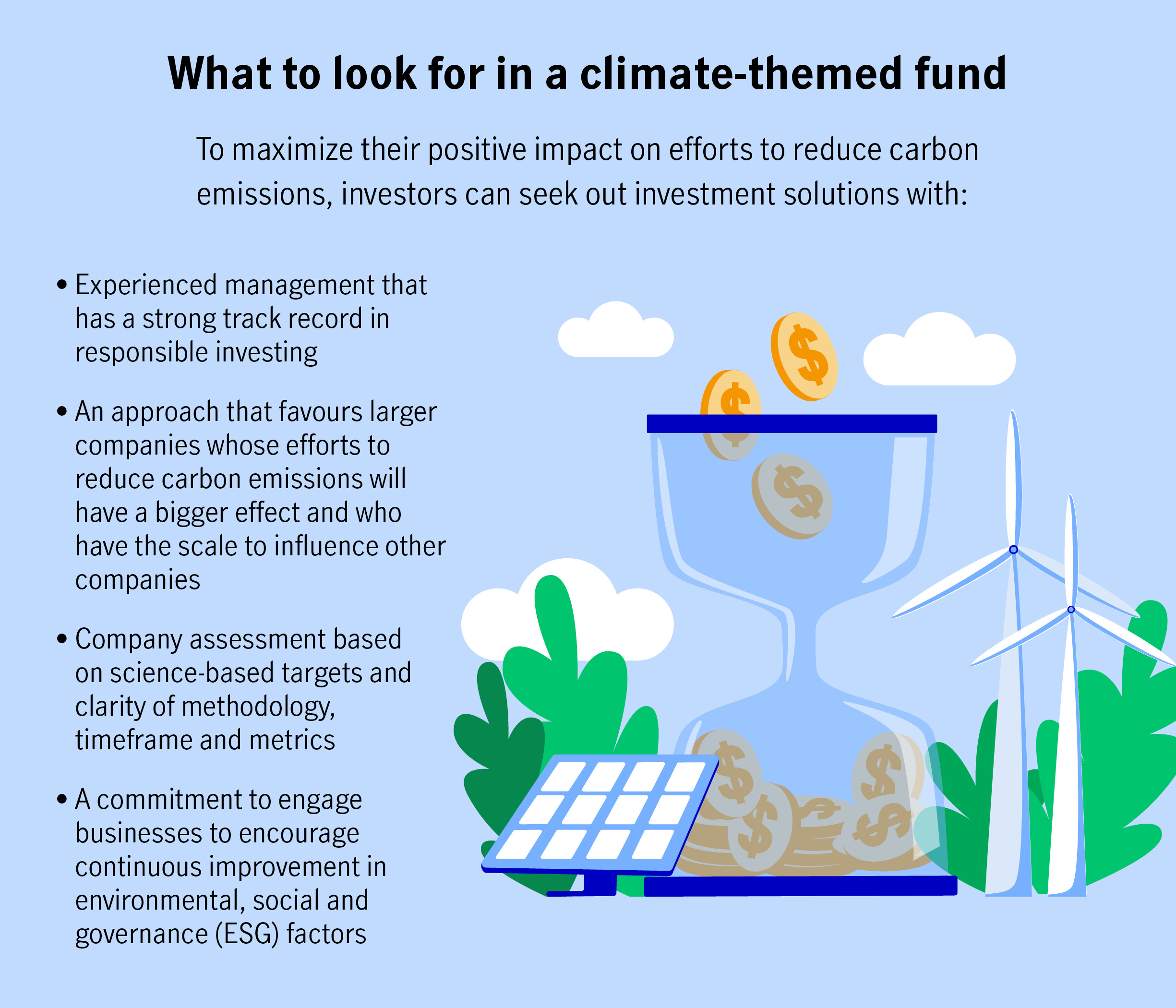 1 www.ipcc.ch/site/assets/uploads/2018/02/AR5_SYR_FINAL_SPM.pdf 2 unfccc.int/process-and-meetings/the-paris-agreement/the-paris-agreement

© 2021 Manulife Investment Management, All Rights Reserved. The persons and situations depicted are fictional and their resemblance to anyone living or dead is purely coincidental. This media is for information purposes only and is not intended to provide specific financial, tax, legal, accounting or other advice and should not be relied upon in that regard. Many of the issues discussed will vary by province. Individuals should seek the advice of professionals to ensure that any action taken with respect to this information is appropriate to their specific situation.

The opinions expressed are those of Manulife Investment Management as of the date of this publication, and are subject to change based on market and other conditions. The information and/or analysis contained in this material have been compiled or arrived at from sources believed to be reliable but Manulife Investment Management does not make any representation as to their accuracy, correctness, usefulness or completeness and does not accept liability for any loss arising from the use hereof or the information and/or analysis contained herein. Manulife Investment Management disclaims any responsibility to update such information. Neither Manulife Investment Management or its affiliates, nor any of their directors, officers or employees shall assume any liability or responsibility for any direct or indirect loss or damage or any other consequence of any person acting or not acting in reliance on the information contained herein.

All overviews and commentary are intended to be general in nature and for current interest. While helpful, these overviews are no substitute for professional tax, investment or legal advice. Clients should seek professional advice for their particular situation. Neither Manulife, Manulife Investment Management Limited, Manulife Investment Management, nor any of their affiliates or representatives is providing tax, investment or legal advice. Past performance does not guarantee future results. This material was prepared solely for informational purposes, does not constitute an offer or an invitation by or on behalf of Manulife Investment Management to any person to buy or sell any security and is no indication of trading intent in any fund or account managed by Manulife Investment Management. No investment strategy or risk management technique can guarantee returns or eliminate risk in any market environment. Unless otherwise specified, all data is sourced from Manulife Investment Management.

Manulife, Manulife Investment Management, the Stylized M Design, and Manulife Investment Management & Stylized M Design are trademarks of The Manufacturers Life Insurance Company and are used by it, and by its affiliates under license.