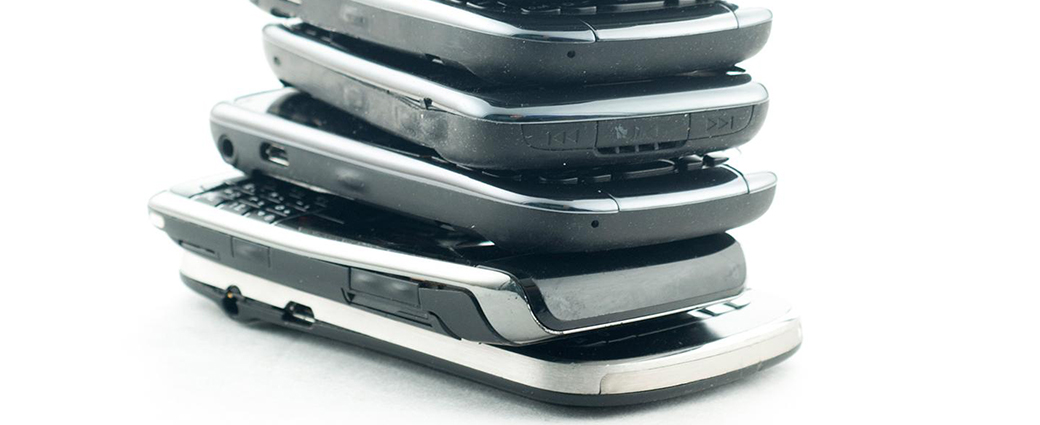 Avoid budget overload with a few tech spending strategies.
We are living in an incredible age of rapidly emerging technologies, with expectations of much more to come. Canadians who are old enough can remember what life was like 25 years ago, when high-speed internet was the shiny new tech toy to replace clunky dial-up. We now have a generation of kids who have grown up in a world filled with smart-phones, tablets, laptops, live-streaming music and videos, and now voice-controlled smart speakers. These so-called digital natives and their insatiable appetite for the latest tech gadgets beg the question, how do households keep up with this growing demand for new and improved tech?

The Consumer Technology Association paints a clear picture of the explosive tech growth within Canada. In its 2017 Consumer Technology Ownership and Market Potential Study,¹ the CTA found that three screens dominate: televisions, smartphones and notebook computers were found in three-quarters of homes surveyed. More households are also opting to lose the landline as cellphone use edged into the lead among households that use one or the other exclusively.
And the explosion in tech isn't just the domain of cellphones and screens. The CTA survey also found that 90 per cent of households were planning to purchase smart thermostats, action camcorders or virtual reality headsets. 
As technology integration continues to increase, now might be a great time to include tech spending as part of the household budget.
Beware the impulse purchase
While the urge to upgrade to that shiny new web-ready television might be strong, ask yourself if it fits into your spending plan. The 2018 Manulife Bank holiday survey found that 53 per cent of Canadians with debt felt it was affecting their ability to save for retirement, 40 per cent with debt didn't think they'd ever be debt-free and 10 per cent who are in debt hid purchases such as tech products.²
Getting caught up in the excitement of a new tablet or cellphone launch or seeing a great sale on the latest gaming system can cause your household budget to balloon quickly. And planning to use credit to make a purchase can cost a lot more thanks to high credit card interest rates.
The smart approach is to determine what your household budget can accommodate for new tech purchases and start a savings plan. Taking advantage of sales can help you enjoy additional savings. It's also important to have open communication with everyone in the family about what makes the most sense. Do you really need a new television? Would a faster laptop help with homework? Do you need a monthly music streaming account, or can you make do with the free version?
Service charge blues
If you're in charge of the family cellphone bill, then you're likely aware that Canada has some of the highest mobile rates in the world. Canadians who pay for Tier 3 plans shell out just over $70 a month for a plan that includes about 1,200 minutes of calling, 300 text messages and 1 GB of data. By comparison, mobile users in Britain and Italy pay significantly less – $20 a month.³ As video and music streaming become more commonplace, demand will continue to grow for unlimited data plans. While Canada's cellphone carriers grapple with how to provide enough bandwidth at a reasonable price, there are some things that families can do to keep cellphone costs in check.
Shopping around for the best data deal should be a top priority. Find out your options for having multiple phones on a single plan, and see if bundling services such as internet, landline, cable and cellphones will result in a bigger price break.
Key to keeping your tech budget on track is organizing a family meeting so everyone fully understands the impact of service charges. This includes roaming and data plan overages for mobile phones, but also internet for smart TVs, gaming consoles, tablets, etc. It can be easy to overdo it on music and video streaming, sending large photo files and live gaming – and face a budget-busting overage bill at the end of the month. Find out what options are available for email or text notifications or throttling data usage when close to the limit. And always have devices connected to Wi-Fi whenever possible. 
Technology advancements will only continue to be more exciting, and determining what you can realistically afford to spend will go a long way towards keeping your bank account from going into the red. Ask your advisor for help with creating a household budget including tech spending.