Why the future of responsible investing depends on partnership
It's Responsible Investment Week in Canada, a time when the asset management industry focuses on enhancing education and awareness about the many facets of responsible investing.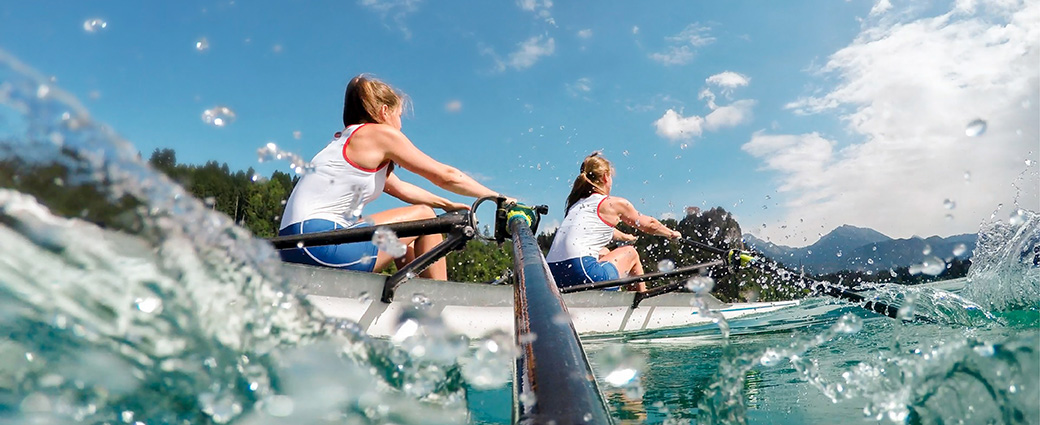 We're excited to see the continued momentum around this topic in Canada and, in particular, the growing number of voices joining the conversation—from investors and advisors to asset managers and institutional investors. Education is key: While responsible investing has been gaining traction among institutional investors for many years, individual investors and advisors continue to cite their unfamiliarity with environmental, social, and governance (ESG) factors as a major impediment to adoption.¹
Responsible investing increasingly means actively owning assets
One of the critical evolutions in responsible investing has been the move away from the practice of simply excluding a company's securities because they fail to meet ESG criteria. Rather than limit investment opportunities by passively eliminating companies that don't pass ESG screening, many in the industry are now pursuing financial results through the combination of the systematic inclusion of ESG factors as a building block of the investment process and active ownership—the practice of engaging with companies through dialogue in order to promote change on ESG issues and of voting proxies in line with responsible investing commitments. Active ownership allows investors to benefit from potential improvements in corporate practices, improvements that can ultimately have a positive effect on the sustainability of profits, the resilience of business models, and the long-term trajectory of share prices.
At Manulife Investment Management, engagement is increasingly a focus of our sustainability strategy. We conduct bilateral engagements with a growing number of companies each year where our overarching goal is to catalyze long-term sustainable business strategy and instill operational excellence. Simultaneously, engagement efforts serve to strengthen our capitalist system and improve market resiliency. These engagements can be executed by our dedicated ESG team, by members of the portfolio management teams, or by members of both groups together. In addition, we participate in collaborative engagement efforts with other investors to address ESG concerns among the companies, industries, and markets in our collective orbit of influence. Last, as active investors, we look at proxy voting as a key lever in encouraging ESG best practices. Our investment teams aren't required to vote in accordance with the proxy advisor recommendation and, as such, our vote can carry significant weight depending on the firm.
Although we often engage with a company on more than one ESG issue in a given interaction, our engagement activity in 2018 was fairly evenly divided across environmental, social, and governance issues. 
Our engagements spanned the globe, with the majority (77%) of 2018 engagements occurring with companies domiciled in Asia and North America.
The power of partnership
As our active ownership work has grown, we've learned how beneficial it can be to partner with other stakeholders on sustainability issues. For example, our recent forum on scenario analysis brought together investors, corporations, and members of Canada's Expert Panel on Sustainable Finance to look at how to move forward with the challenging task of scenario analysis and how to advance sustainable finance in Canada. The case for partnership grows even more powerful when it comes to influencing corporate practices among the companies in our investable universe. Just as multilateral trade negotiations bring together the combined might of multiple trading partners who speak with one voice, partnering on corporate initiatives creates significantly more leverage that can be applied to a single issue. An outcome whereby a strong company becomes even stronger through this kind of engagement enhances value for all stakeholders—the company and its employees, asset managers and other investors, and the broader community in which the company operates. In fact, a recent study analyzing corporate social responsibility engagements with U.S. public companies over a 10-year period found that successful private engagement by institutional investors led to roughly 7% of excess return annually.² We believe the future of sustainable finance is likely to center around collaborative multistakeholder partnerships to address some of our most pressing issues.
Our active ownership partners include country-specific, regional, and global organizations whose memberships collectively represent trillions of dollars of assets under management. In Canada, those organizations include the 30% Club Canadian Investor Group, the Canadian Coalition for Good Governance, the Responsible Investment Association, and the Toronto Responsible Investment Working Group. For a more complete list of our sustainability partnerships and more information about our approach to active ownership, we encourage you to read our "2018 Sustainable and Responsible Investing Report."
1 "The Rise of Responsible Investing," Cerulli Associates, 2019.
2 "Active Ownership," The Review of Financial Studies, December 2015.
The opinions expressed are those of Manulife Investment Management as of the date of this publication, and are subject to change based on market and other conditions. The information and/or analysis contained in this material have been compiled or arrived at from sources believed to be reliable, but Manulife Investment Management does not make any representation as to their accuracy, correctness, usefulness or completeness and does not accept liability for any loss arising from the use hereof or the information and/or analysis contained herein. Manulife Investment Management disclaims any responsibility to update such information. Neither Manulife Investment Management or its affiliates, nor any of their directors, officers or employees shall assume any liability or responsibility for any direct or indirect loss or damage or any other consequence of any person acting or not acting in reliance on the information contained herein.


All overviews and commentary are intended to be general in nature and for current interest. While helpful, these overviews are no substitute for professional tax, investment or legal advice. Clients should seek professional advice for their particular situation. Neither Manulife, Manulife Investment Management Limited, Manulife Investment Management, nor any of their affiliates or representatives is providing tax, investment or legal advice. Past performance does not guarantee future results. This material was prepared solely for informational purposes, does not constitute an offer or an invitation by or on behalf of Manulife Investment Management to any person to buy or sell any security and is no indication of trading intent in any fund or account managed by Manulife Investment Management. No investment strategy or risk management technique can guarantee returns or eliminate risk in any market environment.

Unless otherwise specified, all data is sourced from Manulife Investment Management. Manulife, Manulife Investment Management, the Stylized M Design, and Manulife Investment Management & Stylized M Design are trademarks of The Manufacturers Life Insurance Company and are used by it, and by its affiliates under license.