Corporate Class Mutual Funds: Reduce OAS clawbacks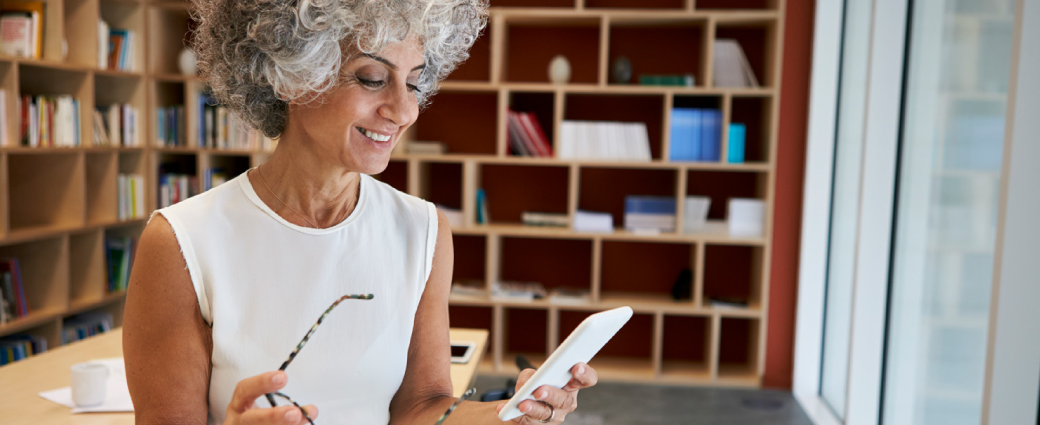 Case Studies
Scenario
Jane recently retired from her position at a pharmaceutical company and is looking forward to the years ahead. Turning 65-years-old next year, she will be in receipt of a defined benefit pension from her employer, Canada Pension Plan (CPP)¹ payments and the Old Age Security (OAS) pension which altogether will total $76,000. As her employer pension was quite considerable, Jane had negligible Registered Retirement Savings Plan (RRSP) contribution room available, and therefore holds her savings in a non-registered account worth $500,000. Jane's investment generates taxable income of approximately $20,000 annually which will bring her total net income next year to $96,000. Given that she will be eligible to receive the OAS pension next year, Jane wants to know if her level of income will affect the amount of OAS that she will be eligible to receive.

The clawback issue
While individuals who have reached age 65 may qualify for a monthly OAS benefit payment, this benefit can be clawed back if too much income is reported on line 234 of their federal income tax return. For 2019, OAS pensioners with net income above $75,910 will begin to have their OAS clawed back and it will be fully eliminated when their net income reaches $123,386. This amounts to a 15 cent clawback on every additional dollar of income between $75,910 and $123,386 as shown in the chart below.

Since Jane's anticipated net income will exceed $75,910 next year, she can expect her OAS to be reduced below the maximum OAS pension benefit. Accordingly, Jane would like to look at possible ways to reduce her reported income in order to minimize the OAS clawback.
Solution
By using a corporate class mutual fund, Jane can better manage her taxable income in retirement since a mutual fund corporation can only distribute ordinary Canadian dividends, capital gains dividends or return of capital (ROC). Jane could invest in a corporate class mutual fund that is not expected to distribute ordinary Canadian dividends.⁴ This way all of the distributions she may receive would be either capital gains dividends which are 50 per cent taxable, or ROC which is not subject to tax.⁵

Here's how it works
Jane decides to invest the $500,000 of non-registered funds into a corporate class mutual fund. The fund is targeted to yield four per cent this year.⁶ In addressing Jane's concerns over the OAS clawback, we compare Jane's $20,000 of investment income being treated as ordinary Canadian dividends with a 138 per cent inclusion rate,⁷ interest income with a 100 per cent inclusion rate, capital gains with a 50 percent inclusion rate, and ROC which is not taxable.

Outcome
As seen in the chart on the previous page, by receiving the $20,000 of investment income from a corporate class mutual fund as either capital gains or ROC, Jane is able to reduce the resulting OAS clawback to $1,500 or $0 respectively. Since the corporation cannot distribute interest income, this avoids a larger OAS clawback of $3,000. This is in addition to any tax savings realized by receiving capital gains or ROC which are taxed at more favourable rates than interest income. 

It should be noted that ordinary Canadian dividend income results in the largest OAS reduction of $4,140. This is due to the 138 per cent inclusion rate or gross-up.
An additional benefit to consider when investing in a corporate class mutual fund includes the pooling of expenses. A mutual fund corporation can offset the income and capital gains of one fund with the expenses and capital losses of another thereby potentially reducing or deferring taxable distributions to investors.
1 Quebec Pension Plan (QPP) in the case of Quebec residents. 2 Income on line 234 of the federal income tax return. This income includes OAS. 3 OAS value is an approximation. OAS is taxable. 4 Ordinary Canadian dividend income is the least income friendly for OAS purposes. Although it receives preferential tax treatment through the dividend tax credit, a grossed-up amount is included in total income thereby inflating the total income on line 234 and negatively impacting the OAS clawback and other government income tested benefits and tax credits such as the Age Credit. 5 Distributions of ROC are not taxable and reduce the adjusted cost base (ACB) of the investment. However, once the ACB reaches zero, additional ROC distributions are taxable as capital gains which are still tax efficient since they are only subject to a 50 per cent inclusion rate. 6 Distributions are not guaranteed. 7 Dividends paid by public corporations generally qualify as "eligible dividends" and are included at 138%. Non-eligible dividends are included at 115%.

For more information on Manulife's corporate class mutual funds and how they can help, speak to your advisor or refer to our related piece Tax Managed Strategy #21: Ideal Candidates For Mutual Fund Corporations (MK2529).

The commentary in this publication is for general information only and should not be considered investment or tax advice to any party. Individuals should seek the advice of professionals to ensure that any action taken with respect to this information is appropriate to their specific situation. Commissions, trailing commissions, management fees and expenses all may be associated with mutual fund investments. Please read the fund facts as well as the prospectus before investing. Mutual funds are not guaranteed, their values change frequently and past performance may not be repeated. The payment of distributions is not guaranteed and may fluctuate. If distributions paid by the fund are greater than the performance of the fund, then your original investment will shrink. Distributions should not be confused with a fund's performance, rate of return, or yield. You may also receive return of capital distributions from a fund. Please consult with your tax advisor regarding the tax implications of receiving distributions. See the fund facts as well as the prospectus for more information on a fund's distributions policy. Manulife, Stylized M Design, and Manulife Investment Management & Design are trademarks of The Manufacturers Life Insurance Company and are used by it, and its affiliates under license.

MK2847E 07/19