Extraordinary measures for extraordinary times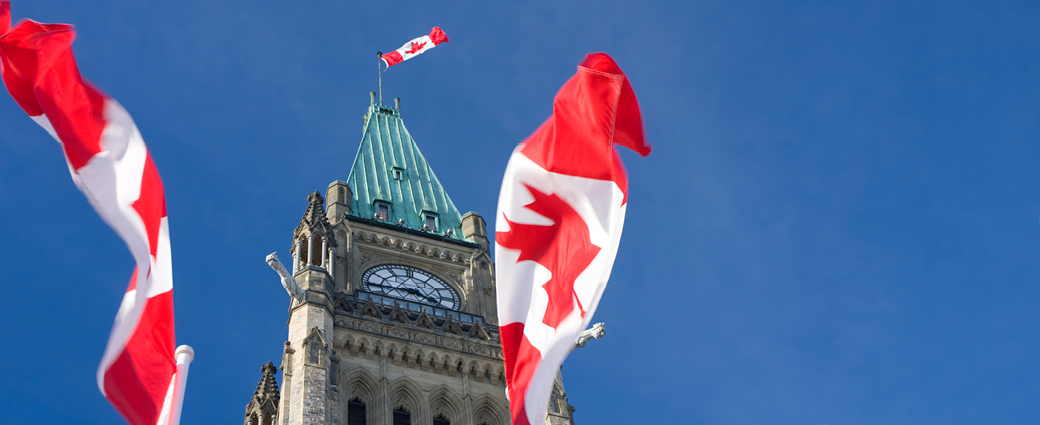 March 18, 2020, Prime Minister Trudeau announced several measures as part of the Government of Canada's COVID-19 Economic Response Plan to support Canadian individuals and businesses.
Here's a high-level summary of measures that investment advisors may be interested in. 
Support for individuals
Filing tax returns
The Canada Revenue Agency (CRA) is providing flexibility to Canadians for filing their 2019 tax returns, including certain trusts.
For individuals (other than trusts), the deadline for filing their return is deferred until June 1, 2020. Those individuals who expect to receive benefits under the Goods and Services Tax Credit (GSTC) or the Canada Child Benefit shouldn't delay the filing of their return to make sure their entitlements for 2020–21 are determined properly.
For trusts with a taxation year ending on December 31, 2019, the deadline for filing is deferred until May 1, 2020.
In Quebec, Revenu Quebec announced that the deadline for filing has also been deferred until June 1, 2020. The deadlines for applying balances due, related to 2019 income tax returns, as well as for June 15, 2020 tax instalments, are postponed until July 31, 2020.
Deferral of payment of taxes owing
The CRA is also allowing taxpayers to defer payment of any income tax amounts that become owing on or after March 18, 2020 and before September 2020. These amounts wouldn't require payment until after August 31, 2020. This deferral will be applicable to tax balances due and instalments, and no interest or penalties will accumulate during this period.
Reduction of RRIF minimums
The Government of Canada has announced that the required minimum withdrawal from a Registered Retirement Income Fund (RRIF) will be reduced by 25% for 2020. For example, take an individual who was 75 years old at the beginning of this year. Before this announcement, the minimum amount required to be withdrawn from an RRIF this year was 5.82% of the January 1, 2020 value. As a result of the 25% reduction, the RRIF minimum withdrawal for this year is now reduced to 4.37% of the January 1, 2020 value. This reduction will allow seniors to avoid withdrawing more than necessary at a time when stock markets are volatile. Individuals who don't need their RRIF income may want to consider reducing their RRIF withdrawals to the new minimums as soon as possible to help preserve the value of their RRIF. Similar rules would apply to individuals receiving variable benefit payments under a defined contribution Registered Pension Plan.
Some may be correctly feeling a sense of déjà vu, as a similar adjustment to RRIF minimums was made in 2008. However, because that announcement was made late in the year, people could repay the difference between the regular and reduced RRIF minimum for that year. There's no information on whether such a repayment opportunity will be provided this year.
In addition to a potential RRIF minimum repayment, others are lobbying for a greater reduction to the RRIF minimums and for a delay to the age 71 requirement to convert an RRSP to a RRIF. Time will tell.
Support for businesses
The federal government is also taking action to help businesses:
The CRA will allow businesses to defer payment of any income tax amounts owing on or after March 18, 2020 and before September 2020 — payment can be deferred until after August 31, 2020. This applies to both tax balances due and instalments. No interest or penalties will accrue on these amounts during this period. It's important to note, there doesn't appear to be any extension in terms of tax filing deadlines for corporate tax returns.
The CRA won't contact small or medium businesses to begin post-assessment GST/HST or income tax audits for the next four weeks. Further, the CRA will temporarily suspend audit inquiries for many businesses.
Similarly, in Quebec, Revenu Quebec has pushed back the payment of taxes and instalments that are due today to July 31, 2020. However, businesses are still expected to file their corporate tax returns on time.
Conclusion
These are extraordinary times and uncharted waters for all of us. Things are changing veryquickly and we'll keep you updated with new developments as much as possible along the way.
For more information,you can readthe full details of the government announcement.
These columns are current as of the time of writing, but are not updated for subsequent changes in legislation unless specifically noted.
A rise in interest rates typically causes bond prices to fall. The longer the average maturity of the bonds held by a fund, the more sensitive a fund is likely to be to interest-rate changes. The yield earned by a fund will vary with changes in interest rates.

Currency risk is the risk that fluctuations in exchange rates may adversely affect the value of a fund's investments.

The opinions expressed are those of Manulife Investment Management as of the date of this publication, and are subject to change based on market and other conditions. The information and/or analysis contained in this material have been compiled or arrived at from sources believed to be reliable but Manulife Investment Management does not make any representation as to their accuracy, correctness, usefulness or completeness and does not accept liability for any loss arising from the use hereof or the information and/or analysis contained herein. Manulife Investment Management disclaims any responsibility to update such information. Neither Manulife Investment Management or its affiliates, nor any of their directors, officers or employees shall assume any liability or responsibility for any direct or indirect loss or damage or any other consequence of any person acting or not acting in reliance on the information contained herein.

All overviews and commentary are intended to be general in nature and for current interest. While helpful, these overviews are no substitute for professional tax, investment or legal advice. Clients should seek professional advice for their particular situation. Neither Manulife, Manulife Investment Management Limited, Manulife Investment Management, nor any of their affiliates or representatives is providing tax, investment or legal advice. Past performance does not guarantee future results. This material was prepared solely for informational purposes, does not constitute an offer or an invitation by or on behalf of Manulife Investment Management to any person to buy or sell any security and is no indication of trading intent in any fund or account managed by Manulife Investment Management. No investment strategy or risk management technique can guarantee returns or eliminate risk in any market environment. Unless otherwise specified, all data is sourced from Manulife Investment Management.

Manulife, Stylized M Design, and Manulife Investment Management & Design are trademarks of The Manufacturers Life Insurance Company and are used by it, and its affiliates under license.