What's new for the 2020 tax return … and what could be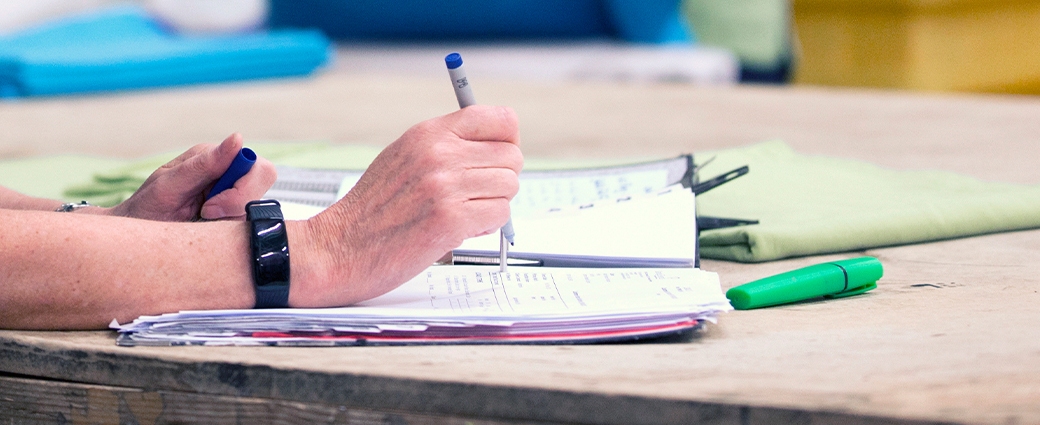 This past year has seen a rise in new clichés such as you're on mute, the new normal, and quarantini. But one thing has remained constant: taxes. As the season falls upon us, let's look at some changes for 2020, including the reporting of COVID-19 benefits. If preparing for another tax season has you wondering why this process isn't more automated, you aren't alone. Simple, automatic tax filing is on the federal government's radar. You may be intrigued to hear that automatic tax filing is more prevalent globally than you think. Maybe Canada can join that list someday?
Taxable pandemic benefits for 2020
If you received taxable COVID-19 benefits from the government, you'll be receiving a tax slip. The benefits will either be reported on a T4A (if they were paid by Canada Revenue Agency) or on a T4E (if they were paid by Service Canada). The list of taxable benefits includes:
Canada Emergency Response Benefit (CERB)
Canada Emergency Student Benefit (CESB)
Canada Recovery Benefit (CRB)
Canada Recovery Caregiving Benefit (CRCB)
Canada Recovery Sickness Benefit (CRSB)
provincial or territorial COVID-19 financial assistance payments
Employment Insurance (EI).
While these benefits are taxable, they had little or no tax withheld (10% withholding on the CRB, CRCB, and CRSB, and no tax withheld on CERB and CESB). In addition, the CRB is subject to a clawback of $0.50 for every dollar of taxable income (excluding the CRB) over $38,000. This could lead to taxes owing even if overall income was lower. However, there's some good news on that front.
Tax owing and interest relief
If you have a tax balance owing, you may be eligible for interest relief on that amount if you:
had a total 2020 taxable income of $75,000 or less
received at least one of the COVID-19 benefits listed above
filed a 2020 income tax return.
If you meet all these requirements you won't have to pay interest on any amount owing from your 2020 taxes until April 30, 2022. This interest relief only applies to your 2020 taxes owing, not other debts with the Canada Revenue Agency (CRA). Finally, it's important to file your tax return on time. The deadline this year is back to normal: April 30, 2021. The interest relief outlined here won't apply to late-filing penalties, which amount to 5% of taxes owing plus 1% per month it remains outstanding, to a maximum of 12 months.
There are a couple of small new tax credits and a change to an existing deduction.
Canada training credit
This new refundable tax credit can be used for eligible tuition and other fees paid for courses taken in 2020 and beyond. You must be at least 26 years old and less than 66 years old to accumulate $250 annually, for a lifetime credit maximum of $5,000.
Digital news subscription tax credit
Starting in 2020 up to the 2024 tax year, you can claim a non-refundable tax credit for subscriptions paid for a qualifying digital news subscription with a Canadian journalism organization.
Home office expenses
If you worked from home during the 2020 tax year because of the pandemic or were required to by your employer, a new temporary flat rate method for calculating this deduction allows you to deduct $2 per day worked at home, up to a maximum of $400. You can still use the existing detailed method; however, this will require a T2200 or T2200S from your employer. Employees who are homeowners will likely receive a higher deduction under the flat rate method because mortgage interest isn't deductible under the detailed method.
When preparing to file your taxes, revisit some existing deductions and credits, especially if your income is materially different than other years. You may find you're eligible for some that you were previously not eligible for. For example, the eligible medical expense tax credit. Eligible medical expenses above a certain value (the lesser of 3% of net income or $2,397) are eligible for a non-refundable tax credit.¹ The lower this threshold, the more expenses that can qualify for tax savings. Typically, eligible medical expenses (i.e., for a spouse or common-law partner and dependents) can be claimed by you or your spouse or common-law partner. Usually, the individual who has the lowest income claims the expenses.
Finally, if you moved during 2020, you may think you can deduct expenses related to this move. To do so, you must have moved at least 40 kilometres closer to work, run a business, or attended a full-time post-secondary school program. Given some of the reported trends of Canadians moving further away from the office and city centres, this deduction won't likely be available.
Back to that no-return tax system thought
In the 2021 Throne Speech, the federal government indicated interest in introducing automatic tax filing for simple tax returns. The intention would be to make sure Canadians receive the benefits they qualify for. It would certainly make annual tax filing easier too. We may still be in the early stages here, but the idea of automatic tax filing isn't as farfetched as you might think.
Did you know that 36 countries worldwide currently use some type of no-return tax system? These aren't just small countries either. The list includes the United Kingdom, Germany, and Japan, among others. While not everyone is eligible and these systems aren't perfect, they do aim to reduce the administrative burden of tax collection for both the tax authority and eligible taxpayers.
Consider this: in a March 22, 2016 interview on The Daily Show, host Trevor Noah asked then Estonian Prime Minister, Taavi Rõivas if it was true that Estonians can complete their tax returns in five minutes. Rõivas corrected him, saying, "Well, it used to be. Now we've upgraded the system and it's three minutes on average."
With the various COVID-19 benefits available throughout 2020, this tax season may be different than others. While the tax filing deadline is back to normal, other aspects are not, including tax balance owing. If you find yourself in that situation, be sure to file your return on time and take advantage of CRA's interest relief program.
If the possibility of automatic tax filing in the future generates a little excitement, then recent announcements are positive. Maybe this is one small step (a very, very small step) towards a system that, one day, might not require a return at all. It may never happen, but 36 countries are already doing it — so, we can dream, right?
1 In Quebec, the non-refundable medical expense credit is available for eligible medical expenses exceeding 3% of family income. Family income includes the individual's income and their spouse or common-law partner's income. When family income is below a certain income threshold, an additional refundable medical expense credit is available.

Manulife, Manulife Investment Management, the Stylized M Design, and Manulife Investment Management & Stylized M Design are trademarks of The Manufacturers Life Insurance Company and are used by it, and by its affiliates under license.

03/21