What's new for the 2021 tax year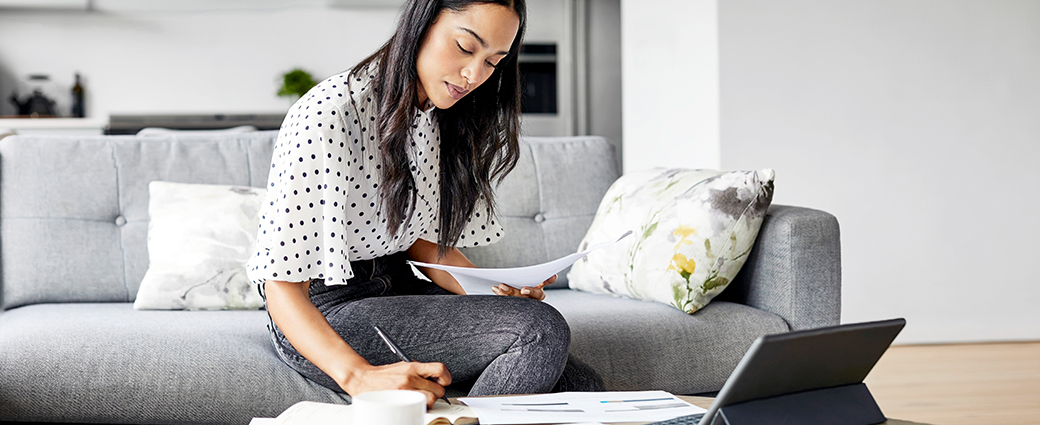 News & Views
Another tax season is upon us. As you start receiving your tax slips, now is a good time to review what's new for the 2021 tax year. There are a few small changes and some tax tidbits that can serve as important reminders before your tax filing begins.
Filing deadline
Let's start with the tax filing deadline. Annually, our tax returns are due on April 30. However, this year, that falls on a Saturday. As a result, our tax returns are due the next business day, which is Monday, May 2, 2022. Do yourself a favour and don't spend your last weekend in April scrambling. Get an early start and get organized, starting now.
Taxable pandemic benefits
If you received COVID-19 pandemic benefit payments, such as the Canada Recovery Benefit (CRB), Canada Recovery Sickness Benefit (CRSB), or Canada Recovery Caregiving Benefit (CRCB), you'll receive a T4A slip for these taxable amounts. Eligible CRB recipients are subject to a clawback of $0.50 on every dollar of net income over $38,000 (excluding the CRB) that must be repaid. The CRB repayment is determined when the tax return is filed and included in the final calculation of the refund or tax owing. It's not eligible for the repayment deduction options that follow.
Those not eligible to receive CRB, CRSB, or CRCB in the first place are also subject to a repayment but with different deduction options. If you repay ineligible amounts received in 2021 before January 1, 2023, you can choose to deduct the repayment in the year you make it or the year you received the ineligible payment, or split the deduction between those two years. Rather than requiring the taxpayer to deduct the repayment in the year it was made, these options give the taxpayer a choice to claim the deduction in such a way that generates the maximum tax savings. Repayments are reported on a T4A slip (box 201) or on a T4E with other Employment Insurance (EI) amounts repaid.
Finally, if you received any pandemic benefits in 2020 that you repaid in 2021, these deduction choices will also be available to you. So, you can deduct the repayment amount on your 2020 tax return or 2021 tax return, or split it between the two.
For more information, including examples of how this works, see "Tax Treatment of COVID-19 Benefit Amounts."
Interest relief on 2020 taxes owing is ending
If you had a tax balance owing when filing your 2020 return and were eligible, you had up to a year to pay the balance with no interest being charged. If you haven't paid that balance in full, it's important to note that the interest-free period ends April 30, 2022. Paying your tax balance before this date will make sure that no interest applies to it. For more details on the eligibility and interest relief, see "COVID-19 related interest relief on 2020 taxes."
Tax tidbits
There are three additional small, yet noteworthy items to keep in mind for the 2021 tax year:
Home office expense deduction – The simplified rules that applied for the 2020 tax year are being extended for both the 2021 and 2022 tax years. In addition, the maximum flat rate is increasing from $400 to $500 for both tax years. If this applies to you and you want to evaluate this simplified method versus the detailed method for calculating the deduction, see "Working from home? Don't miss out on valuable tax savings" for our analysis.
Postdoctoral fellowship income – Starting in 2021, this income will be included as earned income for registered retirement savings plan (RRSP) contribution limit calculations. This change provides postdoctoral fellows with additional RRSP contribution room. As an added bonus, it's retroactive to 2011. So, if you had postdoctoral income this year, or any year back to and including the 2011 tax year, you can send an adjustment request to the Canada Revenue Agency (CRA) to have your RRSP contribution room adjusted. This increased RRSP contribution room can lead to more tax savings for you when you make and deduct future RRSP contributions.
Electronic notice of assessment (NOA) – Sometime in 2022, the CRA will start switching to electronic versions of these notices. NOAs include information like the CRA's tax assessment summary, your RRSP contribution limit, and any Home Buyer's Plan (HBP) or Lifelong Learning Plan (LLP) balances you may have. If you are currently receiving a paper copy of your NOA and would like to continue doing so, contact the CRA.
***
Getting ready for another tax filing season can be daunting. If you're looking for a fresh reminder of all the possible slips, documents, and tax considerations to help make this process smoother you can use our "Tax return checklist" as a guide. We also have some tax planning tips to help you find even more tax savings. This year has seen fewer tax return changes than the past couple of years and hopefully that translates to a simpler filing process and more refunds.
This communication is published by Manulife Investment Management.  Any commentaries and information contained in this communication are provided as a general source of information only and should not be considered personal investment, tax, accounting or legal advice and should not be relied upon in that regard. Professional advisors should be consulted prior to acting based on the information contained in this communication to ensure that any action taken with respect to this information is appropriate to their specific situation. Facts and data provided by Manulife Investment Management and other sources are believed to be reliable as at the date of publication.

Certain statements contained in this communication are based, in whole or in part, on information provided by third parties and Manulife Investment Management has taken reasonable steps to ensure their accuracy but can't be held liable for such information being inaccurate. Market conditions may change which may impact the information contained in this document.

You may not modify, copy, reproduce, publish, upload, post, transmit, distribute, or commercially exploit in any way any content included in this communication. Unauthorized downloading, re-transmission, storage in any medium, copying, redistribution, or republication for any purpose is strictly prohibited without the written permission of Manulife Investment Management.

Manulife Investment Management is a trade name of Manulife Investment Management Limited and The Manufacturers Life Insurance Company.

Manulife, Manulife Investment Management, the Stylized M Design, and Manulife Investment Management & Stylized M Design are trademarks of The Manufacturers Life Insurance Company and are used by it, and by its affiliates under license.