Finances and the female factor
How women invest and plan for their future.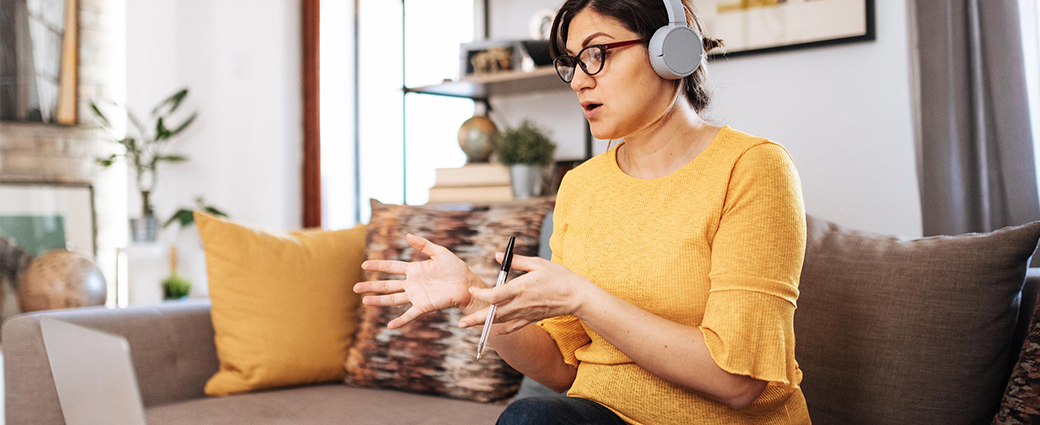 Co-author of Single by Choice or Chance, Jackie Porter is a leading expert in women and money, and a powerful voice in the world of women's financial empowerment. 
For more than a generation, women have played a major role in the Canadian economy, garnering increasingly high-end jobs and shrinking the wage gap. It's estimated that by the end of this decade, women will control one-third of the country's financial assets — an astounding $3.8 trillion.1 This can be attributed to the enormous wealth transfer now underway within the boomer generation as women outlive their husbands. But in this age of equality, more women are also choosing to be single and taking a more active role in managing their money.
Jackie Porter is a Toronto-area advisor and co-author of the book Single by Choice or Chance, which aims to help women navigate their own financial future. In an interview with Advisor Focus, Jackie says that more than ever before, women are taking an active interest in driving their financial well-being. In turn, a unique wealth management opportunity is developing for advisors who are in touch with what women expect.
Goals, security, and freedom
"There are a lot of new clients coming into the industry — women in particular — who are demanding a much more holistic way of looking at finances. And let's face it, it's a group of investors who will own half of the net worth in the next five to 10 years," says Jackie. "If advisors want to have a part of that business, they need to be much more prepared to have rich and meaningful conversations with their clients."
In her research, Jackie has found that women don't care as much about rate of returns as overall security. "For the most part, the women that I've worked with want to understand the sweet spot of paying off mortgage and credit card debt versus savings. And they want to talk about their life goals, not just retirement," she says.
For some investors, it's the here and now that drives the conversation: "I've lost a job — what now? I'm getting a divorce — what now? I plan to have a child as a single mother — how do I plan for that?"
"There's a lot that can happen in a person's life between now and retirement," Jackie says. "The female investor is a planner and wants the what now strategy as well as the retirement strategy."
Single and thriving
Census data shows that more Canadians are living alone than ever before, with single-person households more than doubling in the past 35 years. It's pretty much an even split between men and women living alone. However, compared to men, nearly twice as many of the women who live alone are over 65.2
Jackie says that, increasingly, women are taking charge of their lives and seeking the financial stability to live independently on their terms. "Some of my clients seek out advice after a major life event such as a divorce. Others finish university, get their first full-time job, and then want to start the planning process. And then there are single women who want to have a child on their own. We devise a plan so that in four years they have enough cash flow to take enough time off after pregnancy to spend time with the child without having to go into debt."
The opportunity
As mentioned earlier, an enormous wealth transfer is now underway in Canada, and more women are seeking financial guidance. Jackie says the counsel of an advisor is more important than ever in helping to make sense of the sheer volume of often contradictory information that we're all bombarded with on a daily basis.
"Women get the value of advice, and they are looking to have rich conversation about their finances with advisors. And women refer a lot more. If they're happy, research shows they are the biggest source of referrals for your business," says Jackie.
She adds that women who plan to take care of their finances on their own — who plan with the mindset that they are single and independent without a spouse to rely on — typically do much better financially than those who assume a significant other will look after them.
In closing, Jackie offers this advice: "I know it's hard for new advisors coming into the business, and when I was first starting out, it was hard. But I believe in the power of relationships. It's the little things like remembering a client's birthday, or lending support if they've lost a job. It's acknowledging that you understand what they're going through and you're available to help sort through whatever they need, such as figuring out a severance package. It's taking the time to send a note or pick up the phone — genuinely showing that you care and you're invested in their well-being."
1 www.cbc.ca/news/business/cibc-study-women-wealth-1.5039784  2 www.cbc.ca/news/business/canadians-living-alone-single-statistics-canada-1.5045116

FOR ADVISOR USE ONLY

© 2020 Manulife. As one of Canada's largest integrated financial services providers, Manulife offers a variety of products and services including insurance, living benefits, segregated fund contracts, mutual funds, annuities and guaranteed interest contracts. The persons and situations depicted are fictional and their resemblance to anyone living or dead is purely coincidental. This media is for information purposes only and is not intended to provide specific financial, tax, legal, accounting or other advice and should not be relied upon in that regard. Many of the issues discussed will vary by province. Individuals should seek the advice of professionals to ensure that any action taken with respect to this information is appropriate to their specific situation. E & O E. Manulife Mutual Funds and Manulife Exchange‑Traded Funds (ETFs) are managed by Manulife Investment Management (formerly named Manulife Asset Management Limited). Manulife Investment Management is a trade name of Manulife Investment Management Limited. A division of Manulife Asset Management Limited. Commissions, trailing commissions, management fees and expenses all may be associated with investments in the Manulife Mutual Funds and Manulife ETFs. Please read the ETF facts/fund facts as well as the prospectus before investing. The Manulife Mutual Funds and Manulife ETFs are not guaranteed, their values change frequently and past performance may not be repeated. Any amount that is allocated to a segregated fund is invested at the risk of the contractholder and may increase or decrease in value. Manulife, Manulife & Stylized M Design, and Stylized M Design are trademarks of The Manufacturers