What factors have driven bond yields lower?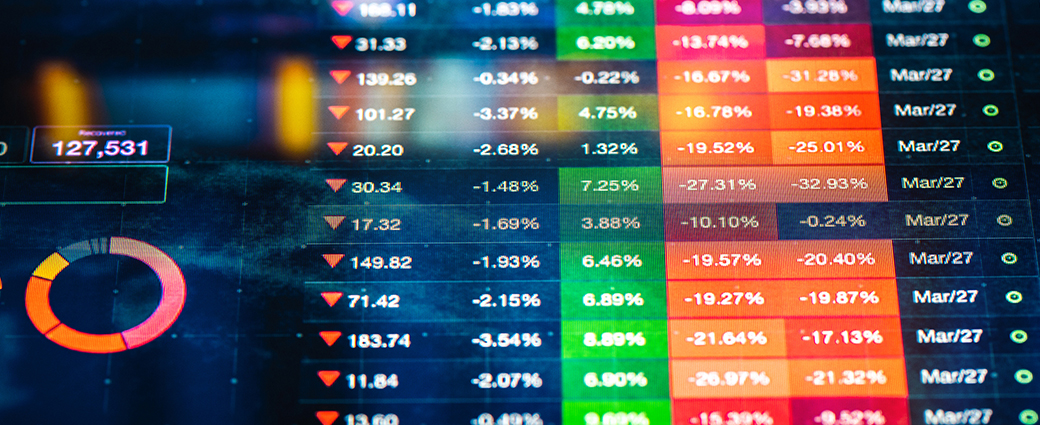 The word transitory should be used for the U.S. 10-year Treasury yield, not inflation
The U.S. 10-year Treasury note has fallen from 1.75% on March 31, 2021 to 1.19% on July 19th, 2021. This has been a sharp reversal after a steady climb from 0.61% over the past year. There's no clear consensus on the factors that have driven yields lower over the past three months.
From our perspective, we believe there's renewed concerned that the delta variant, which is becoming the dominant strain, will slow down the reopening process across the world. If this is the case, the market is signaling that earnings expectations are too high and not supported by current levels of valuations, and that inflation is indeed transitory and risks falling back below 2%.
The move in the U.S. 10-year Treasury note has also been exaggerated by heavy positioning, summer liquidity (or lack thereof), and seasonality. When it comes to seasonality, the heatmap below illustrates the 10-year average basis points changes. As you can see, over the last 10 years, the months of March through August show the Treasury yield falling (excluding June), then picking up again in September through December. While this year has been a bit different, with strength in the first three months of the year, the recent trend in April and May is consistent with the seasonal trend. Best guess is that, in September, we'll have more confirmation that inflation is sticky at higher levels, the transitory camp will start to give up its position, and the Fed will be firmer on tapering — all should lead to higher inflation expectations and higher yields.
Source: Manulife Investment Management, Bloomberg, as of June 21, 2021

We've characterized the post-pandemic recovery as a "two steps forward, one step back" process where the directions for the economy and markets would be upward but vulnerable to pullbacks. After a period of robust economic activity, the rate of economic growth has likely peaked. But by no means is the economic data signaling a severe slowdown or recessionary environment.
We believe that the word transitory shouldn't be applied to the path for inflation but moreso for the recent drop in yields. Over the evolution of the COVID-19 pandemic, global markets have shown that we're becoming increasingly better at dealing with momentary setbacks dictated by the coronavirus. Over the medium to long term, the fundamentals for the economy and markets remain constructive, with accommodative global central banks and a consumer willing to spend, and supported by a strong balance sheet and increasing employment. We believe a strong economy will continue to put upward pressure on inflation and rates as we recently highlighted in our "The transitory inflation narrative continues … but is it real?" note.
What are the implications for markets?
Equities
Over the summer, the combination of a potentially less accommodative U.S. Federal Reserve, a peak in economic growth, and heightened valuation suggests a strong likelihood of choppy markets. However, the case remains that there's a historic amount of cash on the sidelines, which makes it difficult for pullbacks to deepen into corrections or bear markets. In May, we saw a pullback of roughly four percent before cash found itself coming off the sidelines. The ingredients remain in place for any pullback to be fleeting.
Fixed income
Regardless of the short-term market movements, our team is always trying to understand where the balance of risk lies. When it comes to the current fixed-income markets, we must ask ourselves, "What's the risk of being wrong?" If you're positioned with a shorter duration and yields fall, you may gain a little on your fixed-income investment. However, if you 're positioned with a longer duration and yields rise, then you're at risk of having a negative return.

Given the strong economic growth and what we believe is sustainable inflation above 2%, it's more likely that the 10-year Treasury yield trends higher, not lower, over the next 12 months. For this reason, we continue to favour a shorter duration posture, with a tilt toward credit. The current drop in yields may offer another opportunity to readjust duration in fixed-income portfolios.
Macan Nia
Senior Investment Strategist
Manulife Investment Management
A rise in interest rates typically causes bond prices to fall. The longer the average maturity of the bonds held by a fund, the more sensitive a fund is likely to be to interest-rate changes. The yield earned by a fund will vary with changes in interest rates.

Currency risk is the risk that fluctuations in exchange rates may adversely affect the value of a fund's investments.

The opinions expressed are those of Manulife Investment Management, as of the date of this publication, and are subject to change based on market and other conditions. The information and/or analysis contained in this material have been compiled or arrived at from sources believed to be reliable, but Manulife Investment Management does not make any representation as to their accuracy, correctness, usefulness, or completeness and does not accept liability for any loss arising from the use hereof or the information and/or analysis contained herein. Manulife Investment Management disclaims any responsibility to update such information. Neither Manulife Investment Management or its affiliates, nor any of their directors, officers, or employees shall assume any liability or responsibility for any direct or indirect loss or damage or any other consequence of any person acting or not acting in reliance on the information contained herein.

All overviews and commentary are intended to be general in nature and for current interest. While helpful, these overviews are no substitute for professional tax, investment, or legal advice. Clients should seek professional advice for their particular situation. Neither Manulife, Manulife Investment Management Limited, Manulife Investment Management, nor any of their affiliates or representatives is providing tax, investment, or legal advice. Past performance does not guarantee future results. This material was prepared solely for informational purposes, does not constitute an offer or an invitation by or on behalf of Manulife Investment Management to any person to buy or sell any security, and is no indication of trading intent in any fund or account managed by Manulife Investment Management. No investment strategy or risk management technique can guarantee returns or eliminate risk in any market environment. Unless otherwise specified, all data is sourced from Manulife Investment Management.

Manulife, Manulife Investment Management, the Stylized M Design, and Manulife Investment Management & Stylized M Design are trademarks of The Manufacturers Life Insurance Company and are used by it, and by its affiliates under license.