Alter ego trusts: an answer to enhance creditor protection (Quebec edition)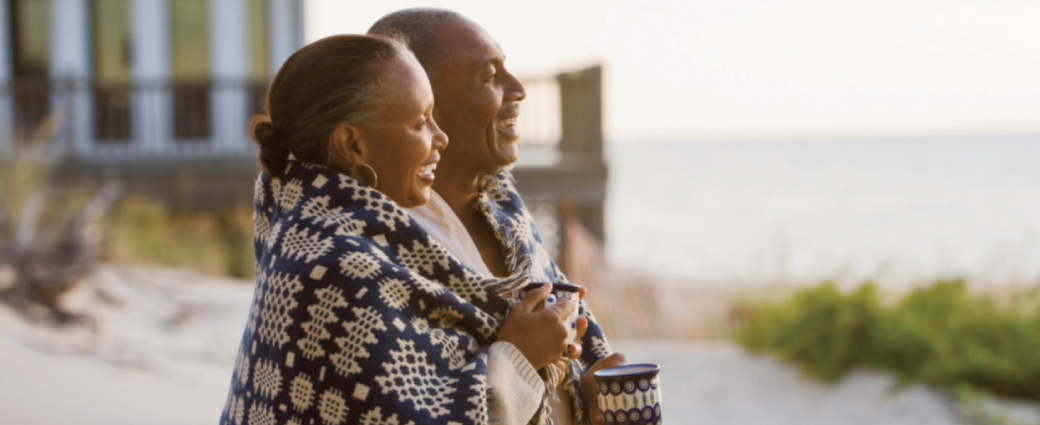 Tax managed strategy 13
Alter ego, self‑benefit, and joint partner trusts have been gaining in popularity as a way to have creditor protection and offer a quicker response in the case of incapacity.
What are they?
Alter ego trusts are variants of an inter vivos trust, meaning they're set up during your lifetime. You (the settlor) must be a Canadian resident, 65 or older, and be the sole beneficiary of all income of the trust during your lifetime—no other person may be entitled to receive or benefit from the income or capital of the trust during your lifetime. You can appoint other beneficiaries who'll receive income and capital after your death. If the trust is established prior to age 65 (in which case it's called a self‑benefit trust), assets must pass to your estate, rather than to the beneficiary of the trust, on your death. The trustee (or majority of trustees if there are multiple trustees) and the alter ego trust itself must be resident in Canada.
A joint partner trust is similar except that both spouses must be entitled to receive all the income of the trust, and no other persons may be entitled to receive or benefit from the income or capital of the trust. This continues until the death of the last spouse. For a joint partner trust, only one of the spouses (the settlor or transferor) must be 65 or older.
Advantages
Unlike other trusts, many assets may be transferred to one of the three kinds of trusts at cost rather than at fair market value (FMV), allowing you to defer taxation of capital gains until the assets are sold or you pass away (or the death of the surviving spouse if it's a joint partner trust). You can elect to transfer assets to the trust at FMV, which can be advantageous if you have significant capital losses, own certain qualified small business corporation (QSBC) shares, or certain qualified farm or fishing property (QFFP). While individuals can claim the lifetime capital gains exemption on the sale of QSBC shares or QFFP, an alter ego trust can't claim the same exemption.
Most trusts are subject to the 21-year deemed disposition rule pursuant to Subsection 104(4) of the ITA. As a result, capital assets held in trusts are considered disposed of at fair market value every 21 years, which can generate a substantial tax bill. With an alter ego trust, there's no deemed disposition until your death, or the death of the surviving spouse if it's a joint partner trust (unless you elect otherwise). If the trust continues after your death (or the death of the surviving spouse if it's a joint partner trust), then the trust will be subject to the 21-year deemed disposition rule going forward.
A trust's assets aren't part of an individual's patrimony. In general terms, a transfer of assets in favour of a trust may, in some circumstances, protect against an individual's creditors given that creditors of an individual often aren't creditors of a trust. However, creditors of a trust's beneficiary may be able to seize the assets distributed to a beneficiary by the trust. Therefore, in many cases, a trust is set up as a discretionary trust, which allows the trustees to choose whether to distribute assets to a beneficiary. Usually, creditors can't force trustees of a discretionary trust to distribute its assets. Despite that, in some cases, creditors may be able to seize the personal rights of a beneficiary over future distributions from a trust and request that the court declare the seizure binding until payments to the beneficiary begin.
Many exceptions exist and it's always necessary to consult with your legal advisor about a specific case. Take, for example, a transfer of assets to a trust while the transferor is insolvent (whether bankrupt or not). In a situation like this, you may argue that there's a fraudulent disposition of assets and the validity of the transfer could be challenged, opening the door for the assets to be seized.
In Quebec, annuity (and life insurance) contracts combined with a proper beneficiary designation can provide creditor protection.
Assets held within a trust aren't considered assets of the individual and, therefore, may be protected from creditors. Procedures required to put rules of protection in place, in case of incapacity, could take several months. Alter ego, self‑benefit, and joint partner trusts can offer uninterrupted administration for the assets under management.
The ITA prohibits a trust from claiming the principal residence exemption unless specific requirements are met. An alter ego trust or joint partner trust could be used to hold personal use property, such as your principal residence, while still allowing you the ability to designate such property as a principal residence.
The downside
So, why doesn't everyone set up one of these three kinds of trusts? As legal documents are required, initial legal fees and setup costs could amount to thousands of dollars. Additional costs for accounting, filing tax returns (including e-filing with a trust account number), and potential trustee fees are ongoing and could be substantial. Additionally, alter ego trusts will be subject to the increased tax reporting and more onerous disclosure requirements once proposed legislation is enacted, which would likely increase the costs and complexities of the trust returns as well as expose you to hefty penalties for failure to file or filing omissions.
Keep in mind that alter ego, self‑benefit, and joint partner trusts are living trusts and income is taxed at the top marginal rate. However, it's possible to attribute the trust income back to you and have it taxed at your marginal tax rate. For a joint partner trust, this can be more complicated as the ITA attribution rules must be considered and, generally speaking, the joint partner trust can't be used to shift income, so tracing may be required.
Also, any successor trust is an inter‑vivos trust, not a testamentary trust. Testamentary trusts (except for qualified disability trusts that are taxed at graduated rates applicable to individuals) and inter‑vivos trusts are taxed at the top marginal rate.
If you set up a self‑benefit trust (i.e., a trust set up prior to age 65), assets must be paid to the estate on death and there'll be no protection from creditors of your estate. If you set up a joint partner trust, assets can be paid to the named beneficiary of the trust on the survivor's death and there could be protection from creditors of the survivor's estate.
There'll be a deemed disposition, at FMV, of trust assets on your passing (for an alter ego trust) or on the death of the surviving spouse (for a joint partner trust), which means the trust's assets will be taxed within the trust and subject to the highest personal marginal tax rates applicable in the alter ego trust's province of residence. The beneficiaries (on the passing of the settlor, or the surviving spouse if it's a joint partner trust) named in the alter ego trust deed will acquire their respective trust properties at their FMV at the time of the deemed disposition.
There are other restrictions with tax and estate planning when assets have been transferred to an alter ego trust. During your lifetime the trustee can only distribute income or capital to you (the settlor) or your spouse (if it's a joint partner trust), which restricts charitable gifting options. Moreover, if the alter ego trust holds private company shares, has non-resident beneficiaries, has U.S. persons as the settlor or grantor, or holds U.S. situs assets, then these can cause additional tax complications, tax mismatches, and the potential for double taxation.
Care must be taken when drafting a trust document. If it looks too much like a will, and assets are substantial or their disposition contentious, the document could be open to legal challenge.
Alternatives—insurance investment contracts
Both trust-owned and individually owned insurance investment contracts, also known as segregated fund contracts, offer certain capital guarantees not available with any other investment product. They also offer a wide range of funds, allowing you to choose the best option for your situation.
In Quebec, registered contracts—i.e., a registered retirement savings plan (RRSP), registered retirement income fund (RRIF), or tax-free savings account (TFSA)—and non-registered investment contracts offered by insurance companies can potentially offer valid protection against creditors when either an irrevocable beneficiary or beneficiary of the family class1 is named. They remain viable options with substantially less cost and administration than a trust. So, if a trust isn't appropriate to your personal situation, these contracts are (when the owner names an irrevocable beneficiary or when the owner's married or civilly unified spouse, ascendant, or descendant is named as revocable or irrevocable beneficiary), after trusts, the only other available option. In addition, distribution of assets on death directly to a named beneficiary is almost always faster than settling an estate.
Furthermore, alter ego, self‑benefit, and joint partner trusts can't own registered investments. The 2008 changes to the federal Bankruptcy and Insolvency Act provide some protection against creditors for RRSPs and RRIFs, only in the case of bankruptcy, but won't cover deposits made in the 12 months before bankruptcy. One could think that this protection is enough but many creditor issues may arise without them leading to bankruptcy. Holding your registered assets within an insurance company investment with a proper beneficiary designation remains the only available alternative.
Also, capital losses of an alter ego, self‑benefit, or joint partner trust can only be used within the trust, but capital losses of a segregated fund contract are allocated to you. This allows immediate application against other capital gains.
Ideal candidates
Investors should consider segregated fund contracts or guaranteed interest accounts (GIAs) as alternatives to alter ego, self‑benefit, or joint partner trusts if they want:
low costs
potential creditor protection
tax-efficient disposition of assets at death
ability to set up a testamentary trust
capital guarantees on maturity or death.
Take action
If you're looking for those features in an investment:
contact your advisor
decide how much you want to invest
name your beneficiaries and consider testamentary trusts
decide what funds or GIAs meet your investment goals.
Investment options with Manulife Investment Management
Manulife Investment Management provides a range of investments and services, including:
Segregated fund contracts combine the growth potential from a broad range of investment funds with the unique wealth protection features of an insurance contract. Through segregated fund contracts, investors can help minimize their exposure to risk through income, death, and maturity guarantees; potential creditor protection features; and estate-planning benefits—all from a single product or insurance contract.
Guaranteed interest accounts (GIAs) offer investors the benefit of a guarantee on their principal investment and from several different investment options that can diversify and add flexibility to their portfolio. GIAs can be an ideal solution for conservative investors looking to help grow their wealth but want to minimize risk.
1 In Quebec, a family class beneficiary is any of the married or civilly unified spouse, descendants, and ascendants of the owner.
Any amount that is allocated to a segregated fund is invested at the risk of the contract holder and may increase or decrease in value.

This communication is published by Manulife Investment Management.  Any commentaries and information contained in this communication are provided as a general source of information only and should not be considered personal investment, tax, accounting or legal advice and should not be relied upon in that regard. Professional advisors should be consulted prior to acting based on the information contained in this communication to ensure that any action taken with respect to this information is appropriate to their specific situation. Facts and data provided by Manulife Investment Management and other sources are believed to be reliable as at the date of publication.

Certain statements contained in this communication are based, in whole or in part, on information provided by third parties and Manulife Investment Management has taken reasonable steps to ensure their accuracy but can't be held liable for such information being inaccurate. Market conditions may change which may impact the information contained in this document.

You may not modify, copy, reproduce, publish, upload, post, transmit, distribute, or commercially exploit in any way any content included in this communication. Unauthorized downloading, re-transmission, storage in any medium, copying, redistribution, or republication for any purpose is strictly prohibited without the written permission of Manulife Investment Management.

The Manufacturers Life Insurance Company is the issuer of guaranteed insurance contracts, annuities and insurance contracts containing Manulife segregated funds.

Manulife Investment Management is a trade name of Manulife Investment Management Limited and The Manufacturers Life Insurance Company.

Manulife, Manulife Investment Management, the Stylized M Design, and Manulife Investment Management & Stylized M Design are trademarks of The Manufacturers Life Insurance Company and are used by it, and by its affiliates under license.

MK1868E 06/22