Don't Fall Prey to the Dividend Trap
Choosing the highest dividends today may come at a cost tomorrow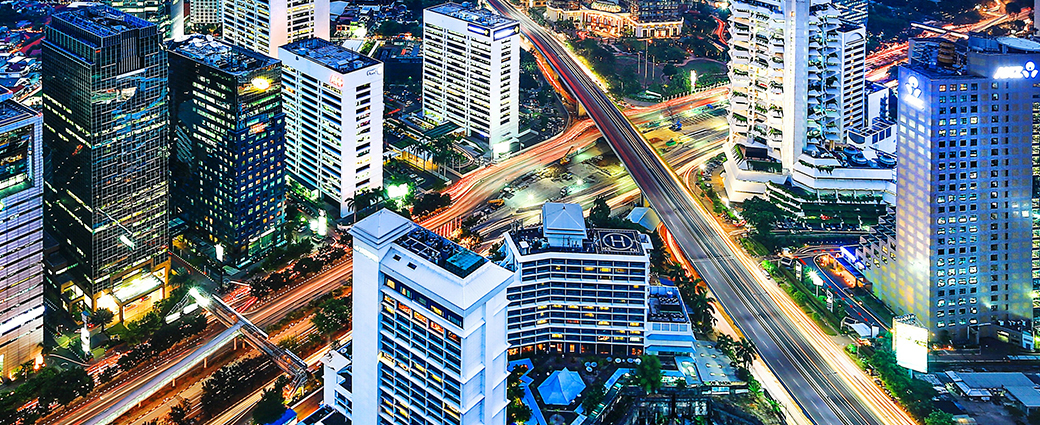 Given the current trend of low interest rates, there has been a global "search for yield" beyond bonds as people seek investments that provide an income. Dividend-paying companies are a primary destination and gaining in popularity.
As the spotlight grows on dividend-paying companies, it is important that investors not simply choose the highest dividend yields available but also make sure they are investing in a high-quality source for that dividend. As in all things, quality matters.
Finding high-quality dividends requires a lot of research, which can be costly and prohibitive. For investors to truly benefit, they need an efficient way to access dividend-paying companies. Let's first look at why dividends are often a suitable choice for investors focused on income-generation.
Dividends are historically an important source for income and total return
Dividends play an important role in the total return produced by equity securities. In fact, dividends have represented over 45% of the 9.8% annualized total return that the S&P 500 Index has generated from 1910 to 2019.1
Sources of annual return by decade
Dividend contributions to total return (which includes capital gains, interest, dividends and distributions as opposed to just capital gains) have also been greater when the market's total return was in single digits than in double digits. This heightened contribution during more muted market conditions helps provide income and security when it's most needed.
Investors have relied on dividends for decades – and dividend-paying companies in general have not disappointed by rewarding investors with stability, income and growth potential. But digging deeper into the category of dividend-paying companies, we will quickly uncover that not all of these securities are created alike.
Understanding the dividend trap – and how to avoid it
Investors beware: sometimes a company's high dividend yield is the result of a negative event or a sign of corporate instability. Exposure to these companies is not always obvious. For example, passive market-capitalization exchange-traded funds (ETFs) provide exposure to the entire cohort of dividend-payers regardless of quality, which exposes investors to those risks.
It is critical to look closer at the underlying fundamental factors causing a company's dividend yield to be high in the first place. By doing so, investors can potentially avoid the "dividend yield trap." That is, avoid investing in a potentially lower-quality company that garners attention with a high dividend yield.
Important questions investors should ask when researching dividend-paying companies include: Is the dividend artificially high because the stock price is under pressure due to legitimate concerns about the short- or long-term viability of the company? Is the dividend payout unsustainable? Is the company funding their high dividend through debt? Unfortunately, a passive market-cap ETF cannot ask those questions.
These issues matter because a dividend that is too high can force a company to cut its dividend in the future if there is a drop in earnings, negative corporate news or a broader challenge such as the financial crisis of 2008-2009. These are common occurrences. Investors need to tighten the focus of their search and look beyond high dividends toward sustainable and growing dividends.
Finding the sweet spot
The best performance comes from dividend-paying companies with stable and growing dividends, not from the highest-dividend payers. It is not obvious at first sight, but it makes a big difference for investors over the long term.
The highlighted range of dividend-paying companies not only outperformed the highest dividend-paying companies and lowest paying dividend companies but also the overall market. And it did so by exposing investors to the lower levels of risk, as measured by standard deviation. This area of the market provides stability and risk-adjusted returns over time.
How to efficiently access high-quality dividends
We prefer a strategy that systematically invests in dividend-paying companies and avoiding the dividend yield trap while maintaining a focus on growing and stable income.
The Manulife Beta Management team's unique investment process is highly disciplined and controlled to screen for growing and stable dividend-paying companies with five important characteristics:
Liquidity
Dividend sustainability
Payout ratio
Dividend growth
Yield
A company only enters the quality dividend universe if it passes the Team's screen. The Team then applies a set of factors to produce a portfolio of dividend-paying companies that come from the sweet spot of consistent and growing dividends. This is how Manulife Investment Management helps investors avoid the dividend value trap.
In fact, systematically identifying and side-stepping dividend yield traps is at the core of the Team's approach. The result is an improved way to access the dividend universe through an efficient ETF designed for investors looking for a stable source of income.
Dividends are an established and important source of income for investors. This trend will likely strengthen as the Canadian population ages and more people rely on their investments to provide an income in retirement. These investors need to avoid the dividend trap. To do so they may want to consider an efficient, time-tested strategy to invest in companies with stable, growing dividends.
Learn more about Manulife Smart Dividend ETFs.
1 Source: Robert Shiller database from Yale University

The views expressed are those of Manulife Investment Management as of September 30, 2020 and are subject to change based on market and other conditions. Information about a portfolio's holdings, asset allocation, or country diversification is historical and is no indication of future portfolio composition, which will vary. All overviews and commentary are intended to be general in nature and for current interest. While helpful, these overviews are no substitute for professional tax, financial or legal advice. Clients should seek professional advice for their particular situation. Neither Manulife, Manulife Investment Management, nor any of its affiliates or representatives is providing tax, financial or legal advice. Past performance does not guarantee future results.

© 2020 Morningstar, Inc. All Rights Reserved. The information contained herein: (1) is proprietary to Morningstar and/or its content providers; (2) may not be copied or distributed; and (3) is not warranted to be accurate, complete or timely. Neither Morningstar nor its content providers are responsible for any damages or losses arising from any use of this information.

Commissions, management fees, and expenses may all be associated with exchange-traded funds (ETFs). Investment objectives, risks, fees, expenses, and other important information are in the ETF facts as well as the prospectus, please read the prospectus before investing. ETFs are not guaranteed, their values change frequently and past performance may not be repeated.

Manulife ETFs are managed by Manulife Investment Management (formerly named Manulife Asset Management Limited). Manulife Investment Management is a trade name of Manulife Investment Management Limited.

Manulife, Manulife Investment Management, the Stylized M Design, and Manulife Investment Management & Stylized M Design are trademarks of The Manufacturers Life Insurance Company and are used by it, and by its affiliates under license.